The 13th Academy Awards were presented at the Biltmore Bowl, Biltmore Hotel, Los Angeles, CA, on February 27, 1941. Bob Hope was the host. As seen in the listing below from the San Bernardino Daily Sun, San Bernardino, CA, at least a part of the program was broadcast on the west coast from 9:30 to 9:45 p.m.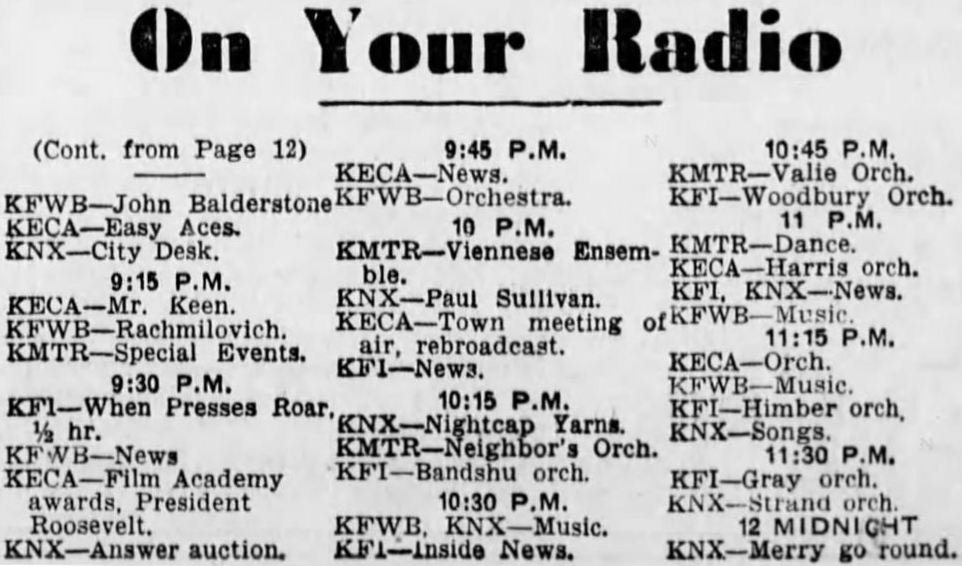 The portion carried was President Roosevelt's address to the attendees from the White House. We have not been able to verify if any of the other parts of the show were broadcast. However the ceremonies were filmed and Jimmy Stewart's acceptance of his award is on that film. Here is the audio of his acceptance speech.
There is a good chance that this audio was broadcast in news reports the following day, but again, we cannot verify this to be true.
Stewart was photographed several times with his Oscar, once with co-winner Ginger Rogers.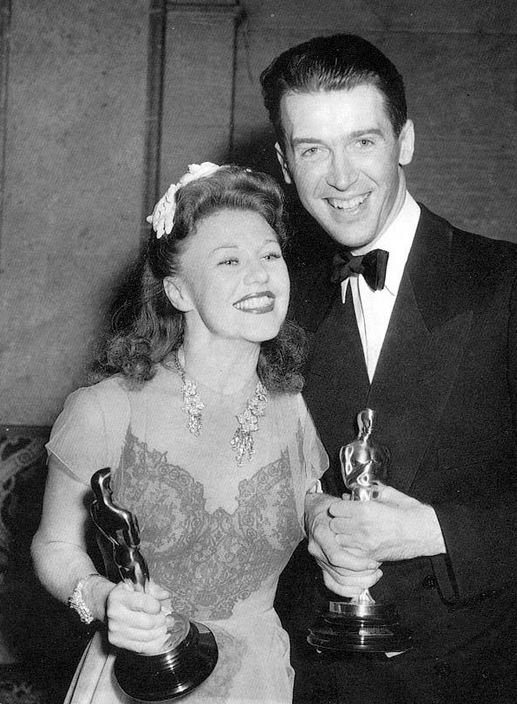 Here's another photo, this one of Stewart at his table with the statue in front of him.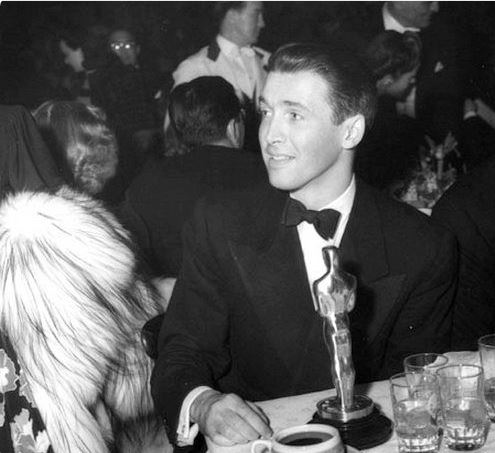 Of course, everyone knows the story of how Jimmy packaged up the award and sent it off to his family in Indiana, PA. His father then put the Oscar on display at his hardware store. Here's another photo showing Jimmy in the store with the Oscar and display to his back.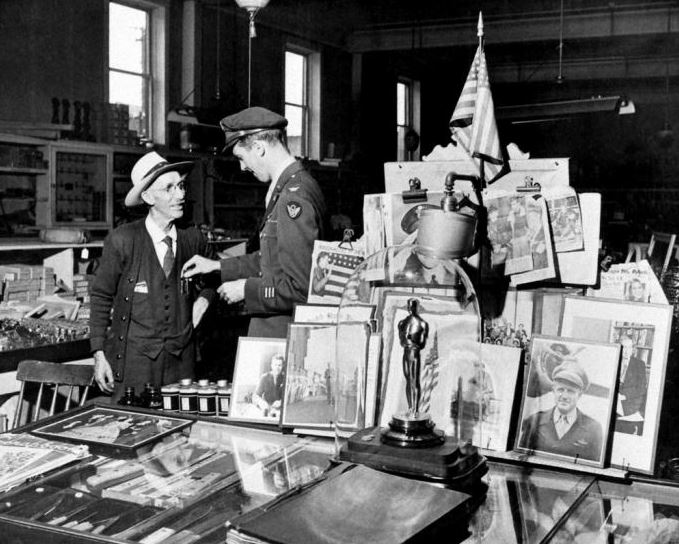 A few days after the ceremonies, on March 3, 1941, this "Thank You" from Jimmy appeared in the Motion Picture Daily: