No soundtrack has been released for this film. Original music for Airport '77 was written by John Cacavas. One song, Theme from Airport '77, has been released in the U.S.; the song was arranged and conducted by John Cacavas.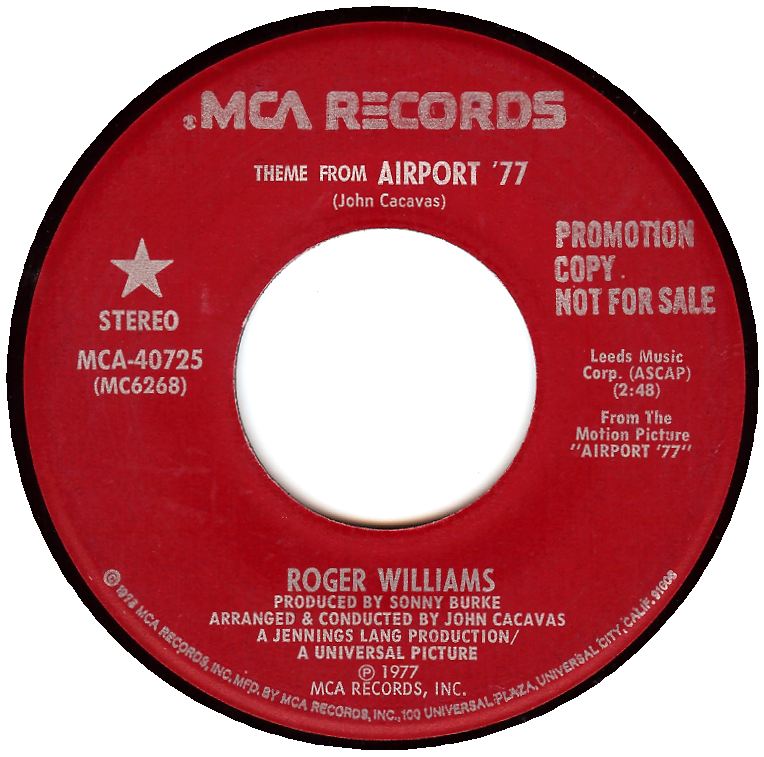 In Japan, two singles were released, both with picture inserts.
Theme from Airport '77 was released by Chris Carpenter (Philips SFL-2184):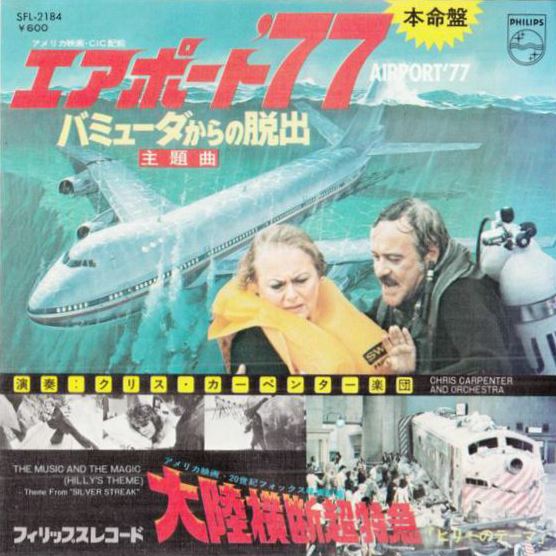 The second single was Beauty is in the Eyes of the Beholder, sung by Tom Sullivan (ABC YK-801). Sullivan also wrote the song and sang it in the film.