For its 1957 Cancer Crusade, the American Cancer Society issued a 16-inch disc (101845A/191845B) featuring messages from many celebrities, including two from Mr. Stewart.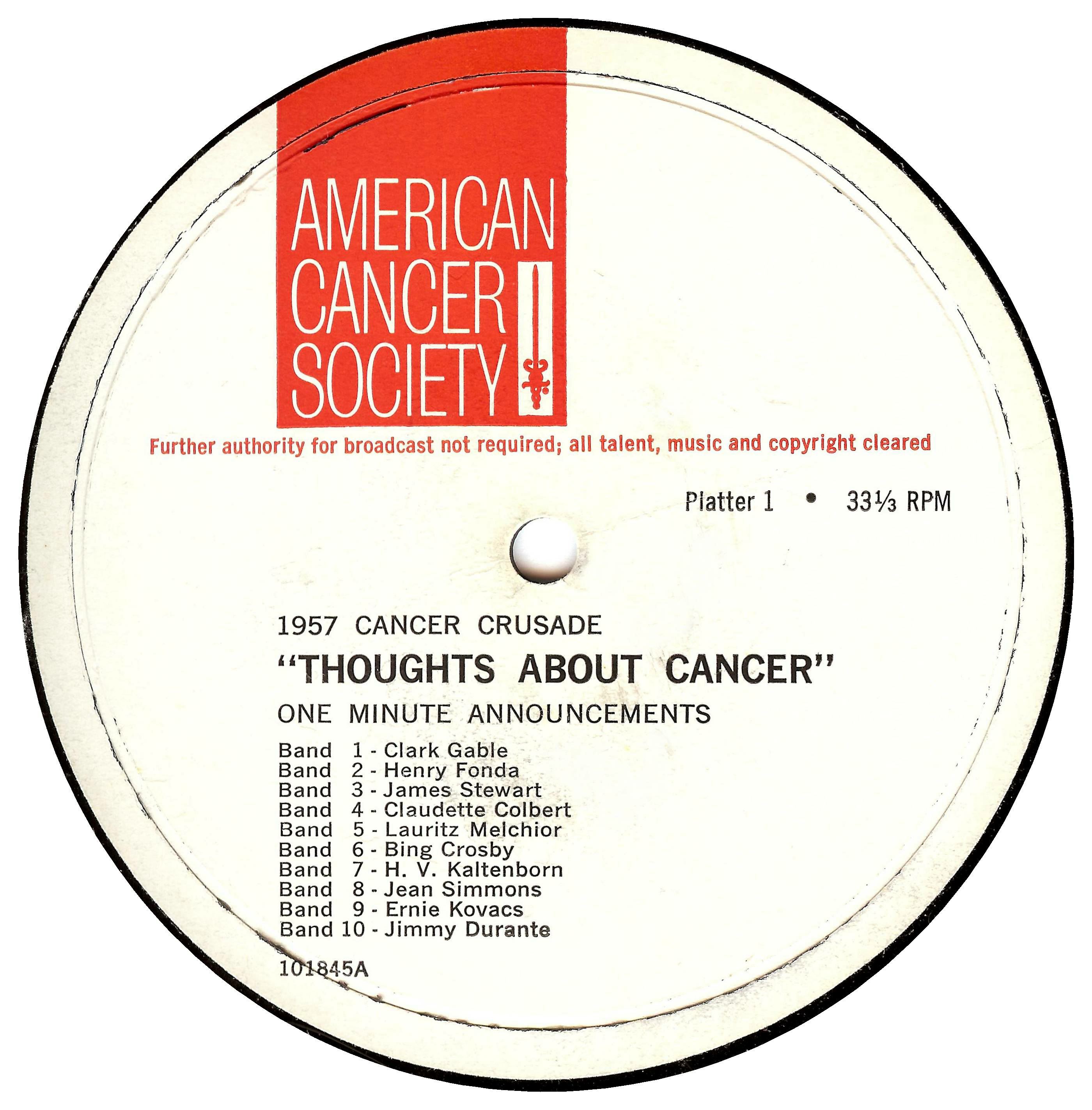 On the A-side, Stewart's message ran about 57-seconds. It is introduced by an unnamed announcer, who also closes the message.
The B-side messages are much shorter and feature four celebrities each. The first three stars simply say "This is" and add their names; the fourth delivers the message.