For the 1959 American Cancer Society Crusade, Stewart appeared along with Clark Gable, Jane Wyman and Betsy Palmer on a spot which ran about 19 seconds. It was Band 11, on a special 16-inch, 33 1/3 RPM disc.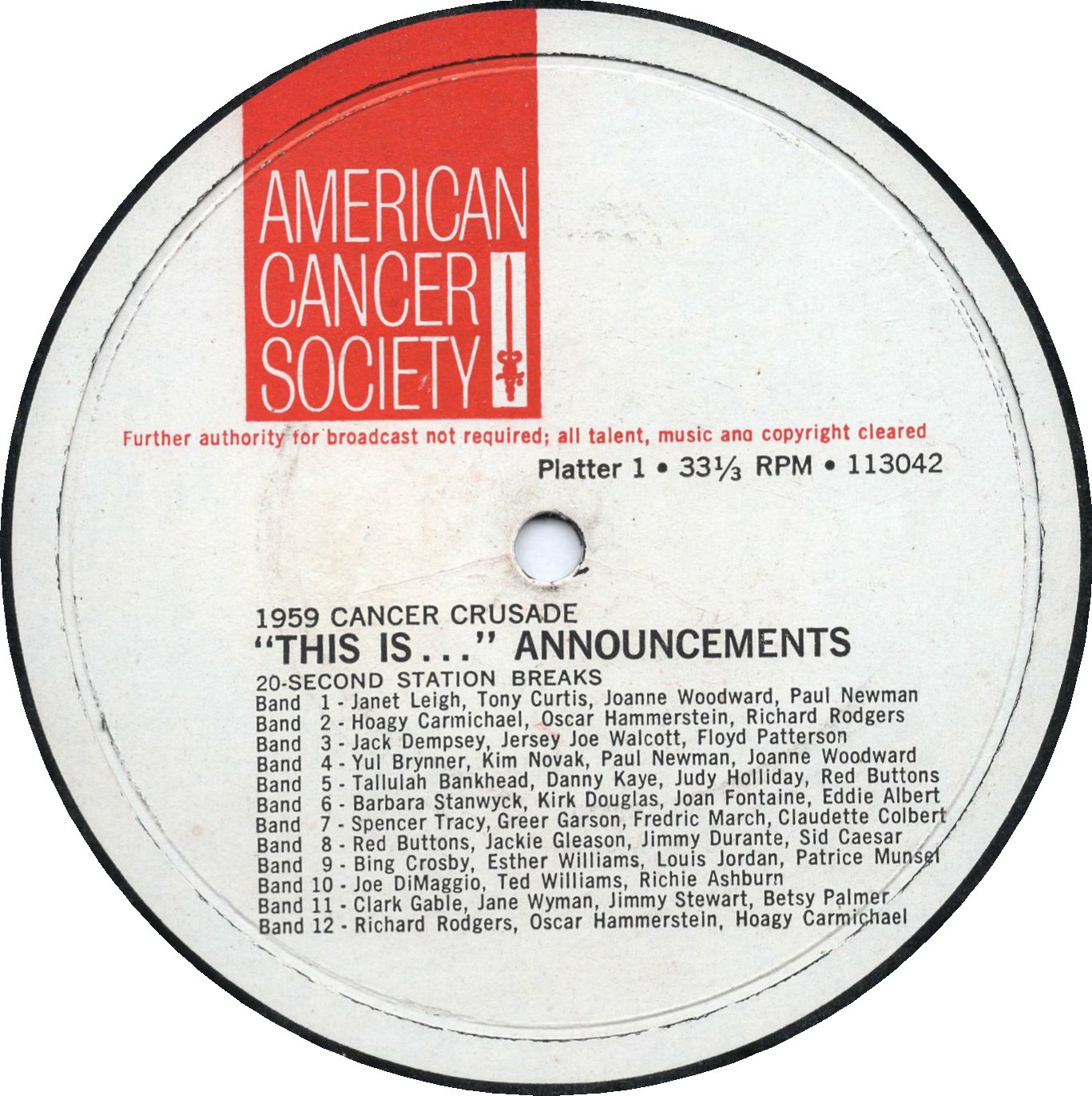 Three or four celebrities appeared on each track. The first two or three, including Stewart on his band, simply said, "This is…" and gave their names. The final person in the list gave the actual message. That was Betsy Palmer on this track.
Others appearing on this side of the record are: Janet Leigh, Tony Curtis, Joanne Woodward (2 different spots), Paul Newman (2 different spots), Hoagy Carmichael (2 different spots), Oscar Hammerstein (2 different spots), Richard Rodgers (2 different spots), Jack Dempsey, Jersey Joe Wolcott, Floyd Patterson, Yul Brynner, Kim Novak, Tallulah Bankhead, Danny Kaye, Judy Holliday, Red Buttons (2 different spots), Barbara Stanwyck, Kirk Douglas, Joan Fontaine, Eddie Albert, Spencer Tracy, Greer Garson, Fredric March, Claudette Colbert, Jackie Gleason, Jimmy Durante, Sid Caesar, Bing Crosby, Esther Williams, Louis Jordan, Patrice Munsel, Joe DiMaggio, Ted Williams and Richie Ashburn.