Stewart is featured in this 1964 film as Wyatt Earp. Among the film's many stars are Richard Widmark, Carroll Baker, Karl Malden, Sal Mineo, Ricardo Montalban, Gilbert Roland, Dolores del Rio, Arthur Kennedy and Patrick Wayne.
The first release of the soundtrack music, written and conducted by Alex North, came nineteen years later, in 1983 (X LXSE 1-003). The album is marked as being "Soundtrack Collectors Special Edition 3."
Despite the fact that this is a 12-inch album, it plays at 45 RPM. The tracks include:
Overture
Main Title
Indians Arrive
Friend Deborah; Waiting for Supplies
Rejection
Truth
Entr'acte
River Crossing
Dodge City
Cattle Drive
Lead Our People Home
The People
Spring; Soldiers; Alarm
End Title & End Cast
In 1987, a CD produced by John Lasher was issued (X LXCD 4).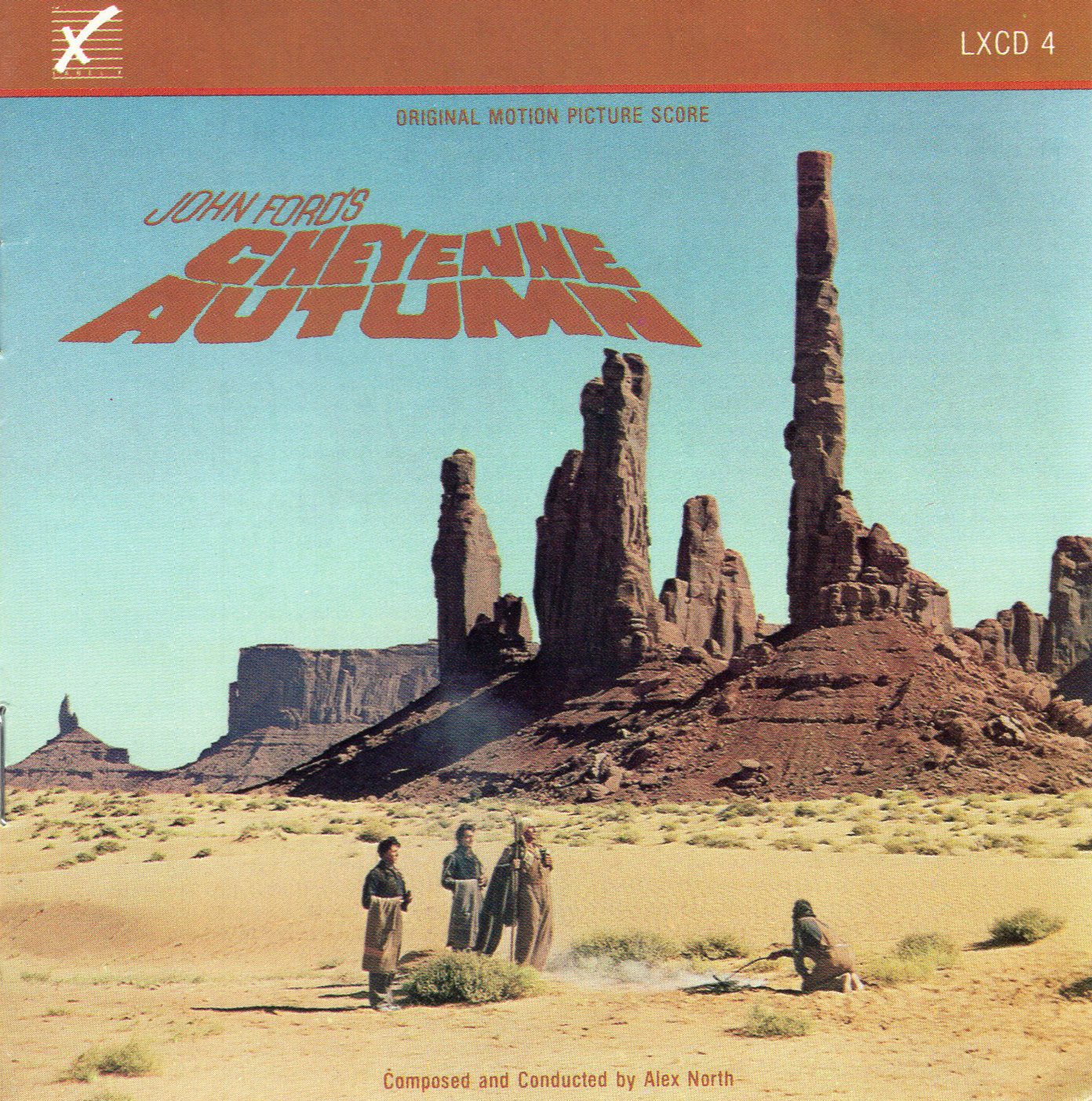 The CD expanded the number of tracks to 21:
Overture
Main Title
Indians Arrive
Friend Deborah; Waiting for Supplies
The School House
Archer
Rejection
Truth
Entr'acte
River Crossing
Sick Girl
The Battle
Dodge City
Cattle Drive
Old Chief
Lead Our People Home
Death
The People
Spring; Soldiers; Alarm
Hope
End Title & End Cast
Here is track #2 – Main Title: