When the three Winnie the Pooh blogs were posted (October 26-27-28, 2015) we thought that we had covered all of the available variations of the recordings. There were Upside-Down books in both 78 rpm and 45 rpm formats, 78 rpm singles, 45 rpm singles and various albums released through the years. But, as it turns out, there was at least one release that we missed.
Recently, we have come into possession of an Armed Forces Radio & Television Service (AFRTS) 16-inch disc titled Four Wonderful Winnie the Pooh Stories (CH-197/SSL-12589).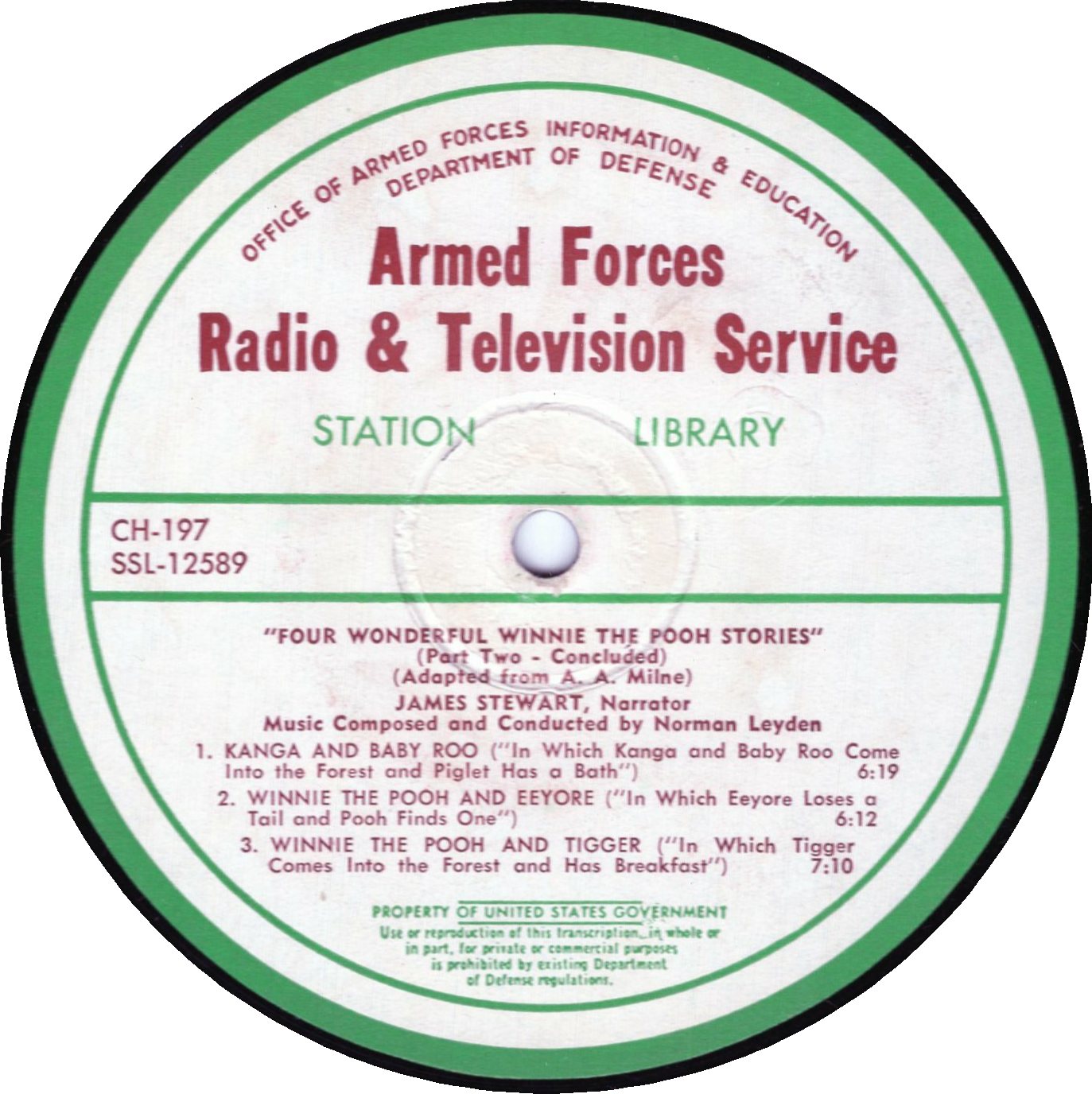 The b-side of the disc (CH-198/SSL-12590) is The Little Engine that Could as told by Paul Wing.
The AFRTS used the "CH" designation to signify children's material and also Christmas releases.
As you can see from the label, this is marked "Part Two – Concluded," and there are only three stories present. This means that the missing story, Winnie the Pooh and the Heffalump (In Which Piglet Meets a Heffalump), must be on a separate disc. This disc is most likely CH-196/SSL-12588, and has yet to be located. If you have a copy, we'd love the information.
Here are the three Winnie the Pooh stories as recorded directly from the AFRTS disc: