This was the last show of the season and is not available, but a preview which appeared in the Lima News, Lima, OH, gives an almost complete rundown of the events.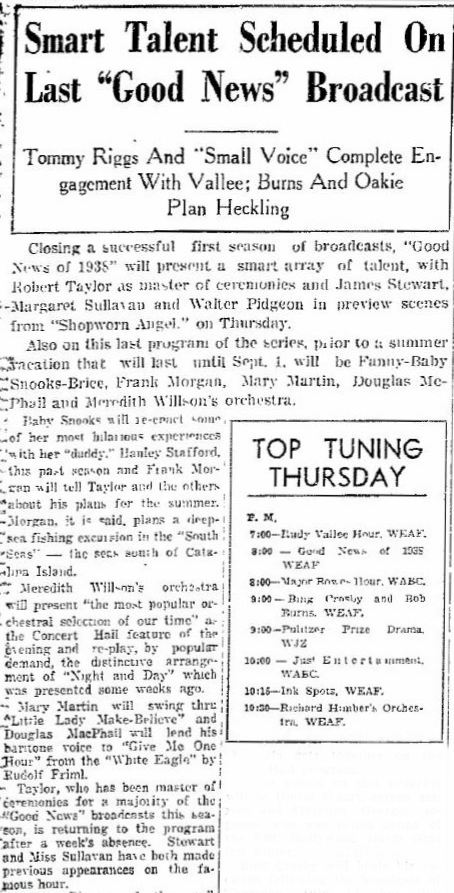 Robert Taylor was the master of ceremonies. The guests were Jimmy Stewart, Margaret Sullavan and Walter Pidgeon. These three performed scenes from their film, The Shopworn Angel, which was to be released in the U.S. on July 15th. In the film, Stewart had the role of Bill Pettigrew, Sullavan was Daisy Heath and Pidgeon was Sam Baily.
Regulars on the show included Fanny Brice, Frank Morgan, Mary Martin, Douglas McPhall and Meredith Willson. A small preview in the Hutchinson News, Hutchinson, KS, adds Hanley Stafford to the regulars appearing.