We weren't quite sure what we were going to get when we bought this 16-inch disc issued by the Treasury Department's War Finance Division (ND5-MM-11376); the show is not dated, but most likely in from 1945.
This article appeared in the October 3, 1945, edition of Variety. This is most likely one of the discs described.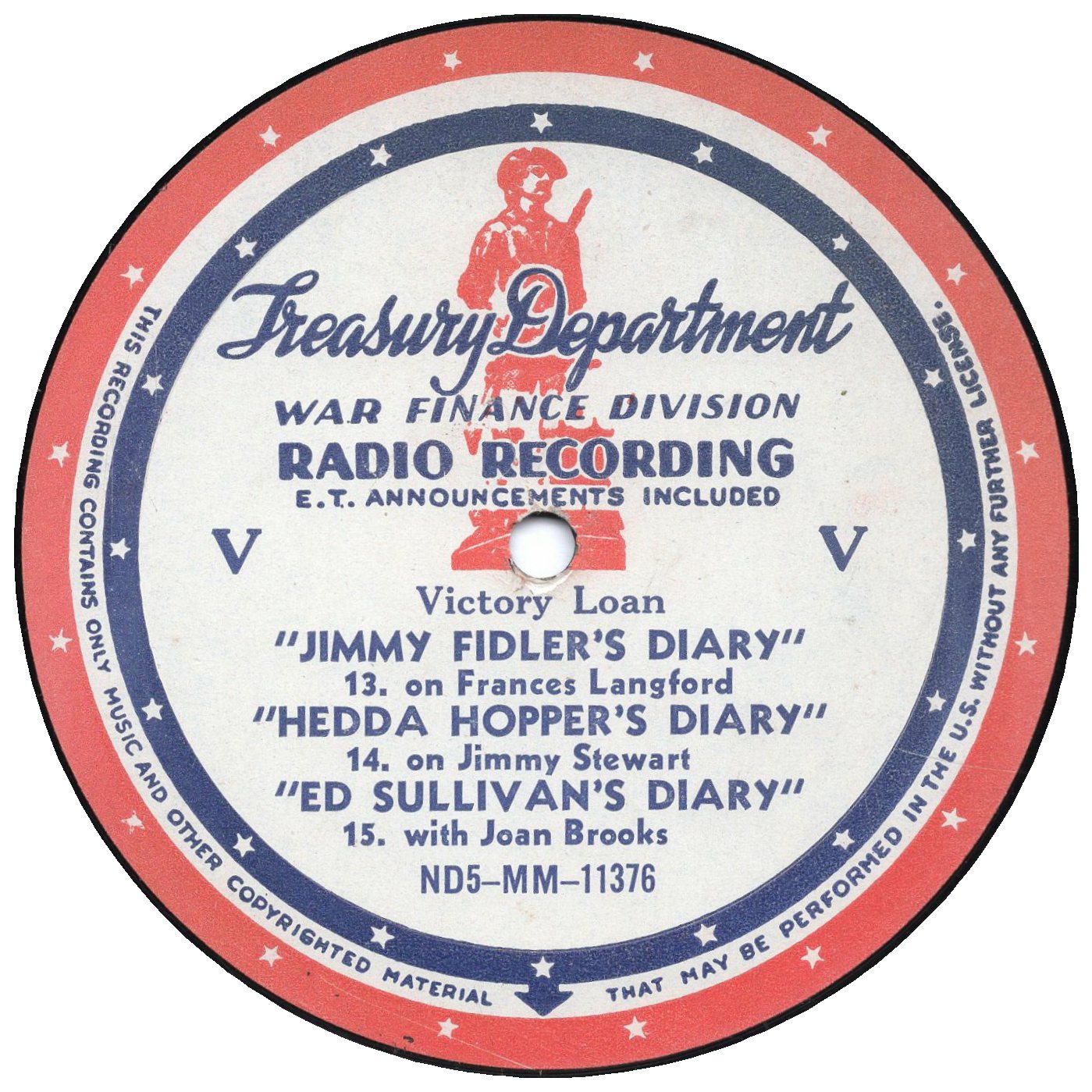 What we didn't get was Jimmy Stewart. In her four and a half minute show, Hopper traces Stewart's rise to fame. Jimmy himself did not appear on the program, nor was his voice heard. Despite this, the show is still an interesting listen and is included here in its entirety.