When Jimmy Stewart on the Air was published, we did not have access to these radio spots, so they were not included in the book. The 1-sided, 12-inch, 33 1/3 RPM (#132334) record is now in our collection and we can tell you that Stewart's voice does not appear on any of the four spots included on the disc.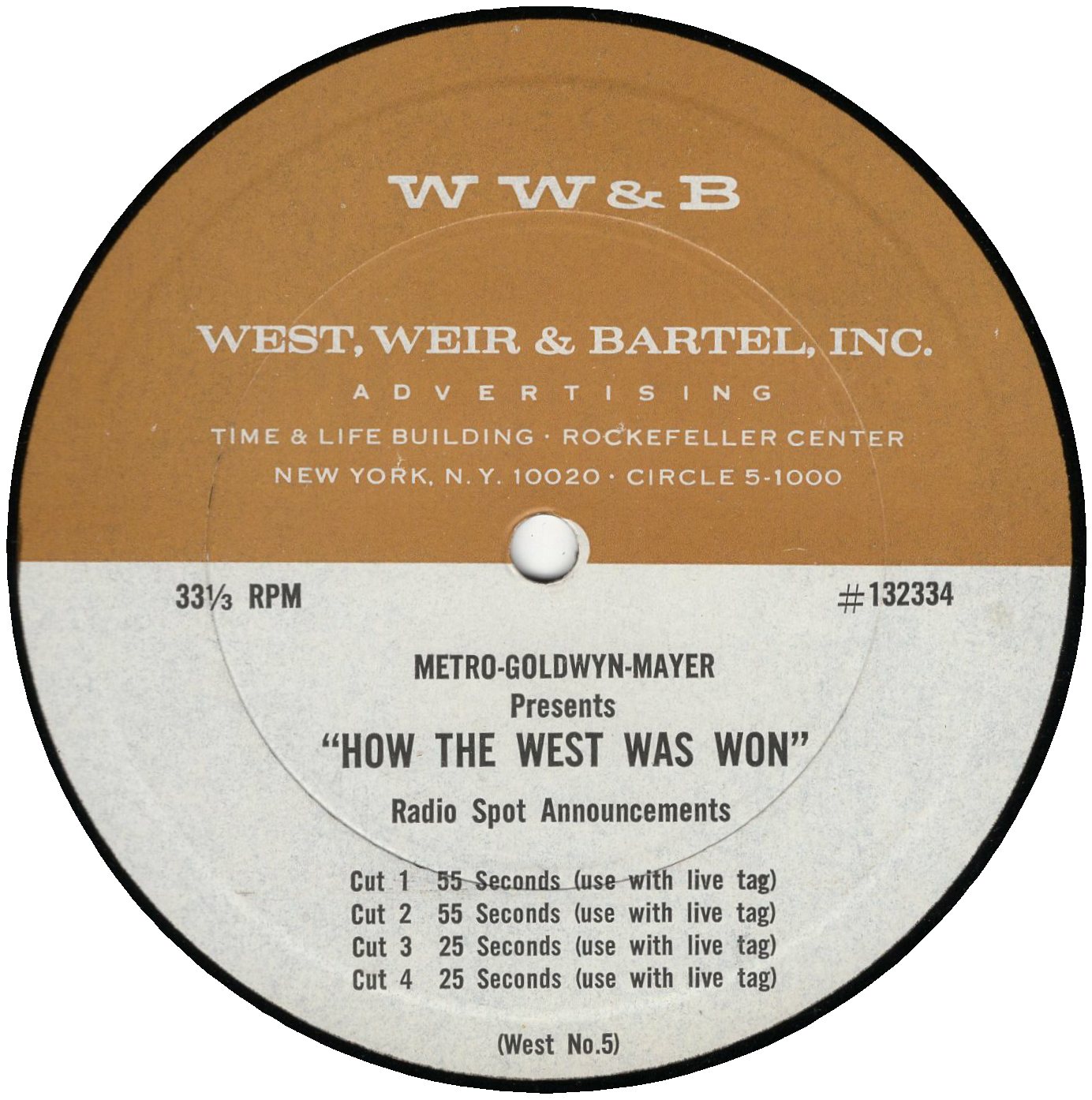 There are at least five different versions of these spots. At this time, we are in possession of only two – West No. 2 and West No. 5. Cuts 1 through 3 are different on these two discs, with the fourth being the same. These would have been issued approximately the same time as the film – February, 1963.
Stewart is mentioned in all but the third spot; his name is the first to be mention in spot #2 and #4. Other stars mentioned in one or more spots are Carroll Baker, Walter Brennan, Lee J. Cobb, Henry Fonda, Carolyn Jones, Karl Malden, Raymond Massey, Gregory Peck, George Peppard, Robert Preston, Debbie Reynolds, Spencer Tracy, Eli Wallach, John Wayne and Richard Widmark. The film's three directors – John Ford, Henry Hathaway and George Marshall – are mentioned in spot #2.
Cut #1:
Cut #2:
Cut #3:
Cut #4: