A few months ago two 16-inch discs issued to radio stations at the time of the release of It's a Wonderful Life (January, 1947) were placed in a auction on Ebay. The starting bid for the two records was $1950. We would have loved to add the discs to our collections, but decided that the price was too high. The records were relisted several times, but the price was never reduced and no bids were ever received.  Then, suddenly, the listings stopped. We're hoping that the owner will someday list them again, but they may have been sold privately and we may never see them again.
Anyhow, we did get scans of the labels from the Ebay listing and we can show you these. The first disc (SL 9140) featured a 30-minute interview of Mr. Stewart.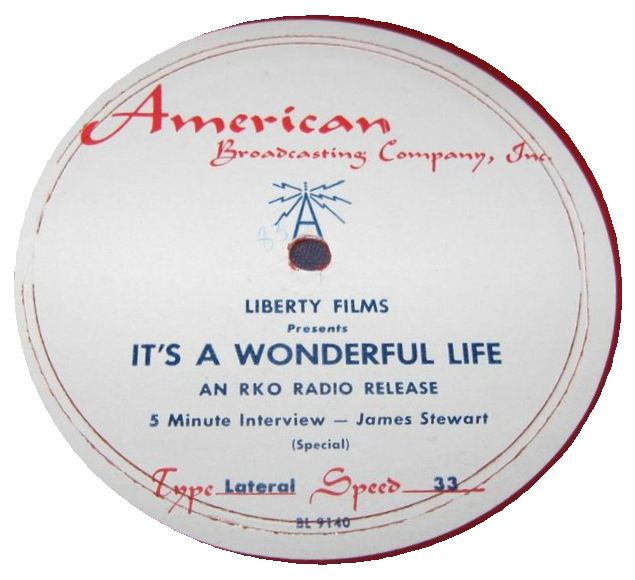 The second record (SL 9527) had several 1-minute spots for the film.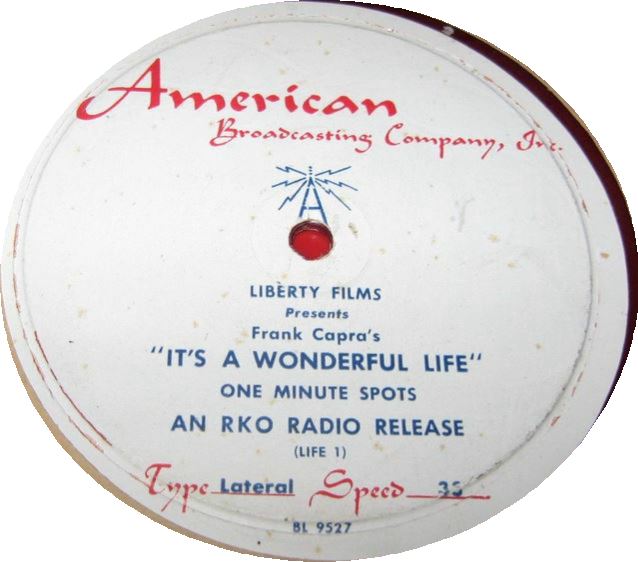 Hopefully one day we'll be able to add audio for one or both of these recordings.