When Jimmy Stewart guested on Bing Crosby's radio show on March 19, 1952, he, Bing and Fran Warren sang a short rendition of Mississippi Mud (Harry Barris/James Cavanaugh). This was edited from the show and released on several Bing Crosby compilation albums. The entire segment lasts only 51-seconds and begins with Jimmy saying, "Hey Bing…Bing…What… What…What was that…What was that mud song you used to sing all the time?" Bing sings a line, Fran sings a line which ends with Jimmy singing "chewin' on a cud," and all three singing on the chorus.
You can find the track on these recordings:
Bing Sings Again
RD4 – 138 (8-LP set)/RD5 – 138 (3-8-track set)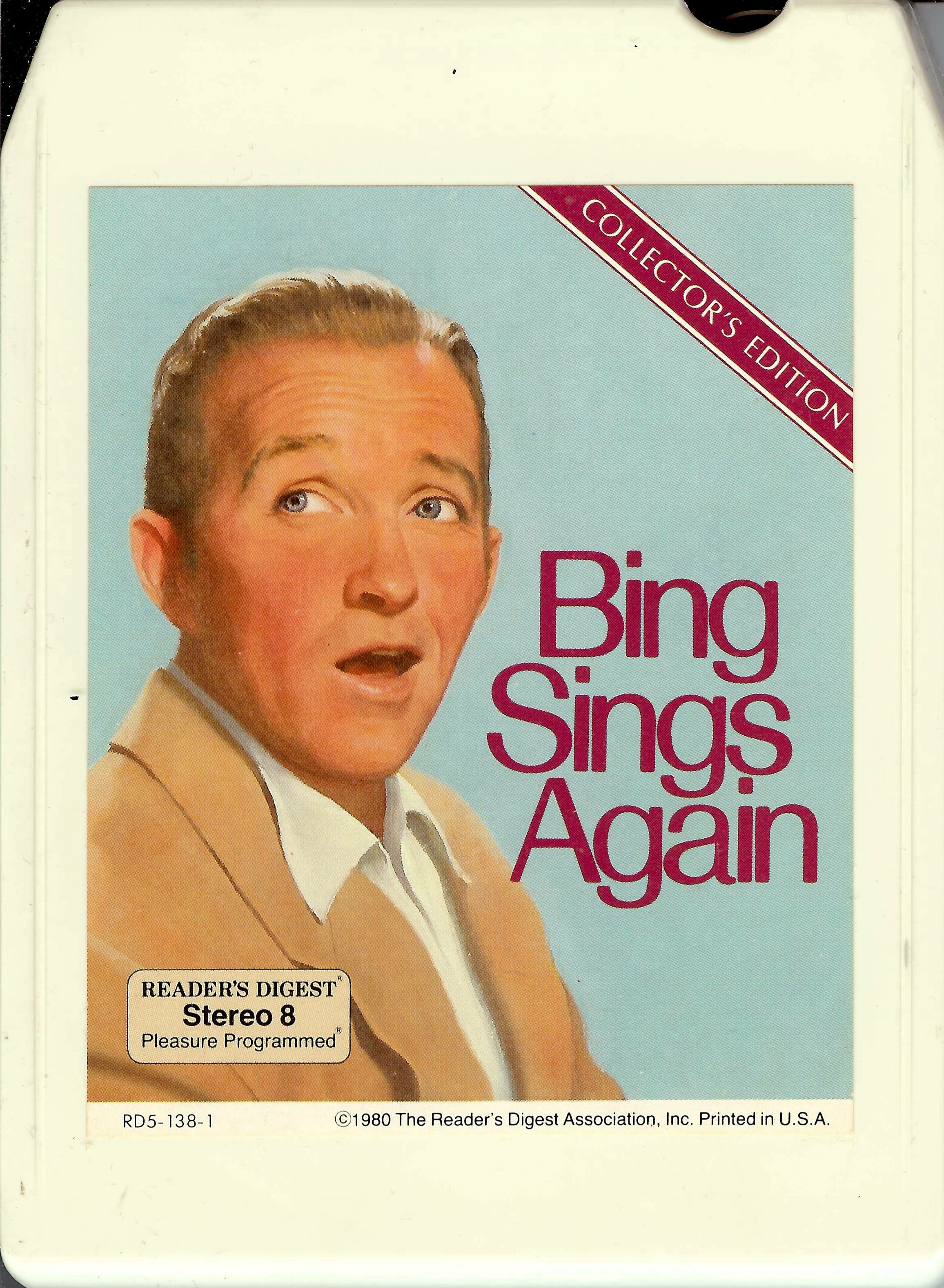 This set was pressed by RCA for The Reader's Digest Association in 1980. The set also includes a 16-page booklet with many photos and stories about each song included. Many duets by Crosby and his radio guests are included on the set.
The Murray Hill Radio Theatre Presents Bing Crosby and His Friends
Murray Hill records 894637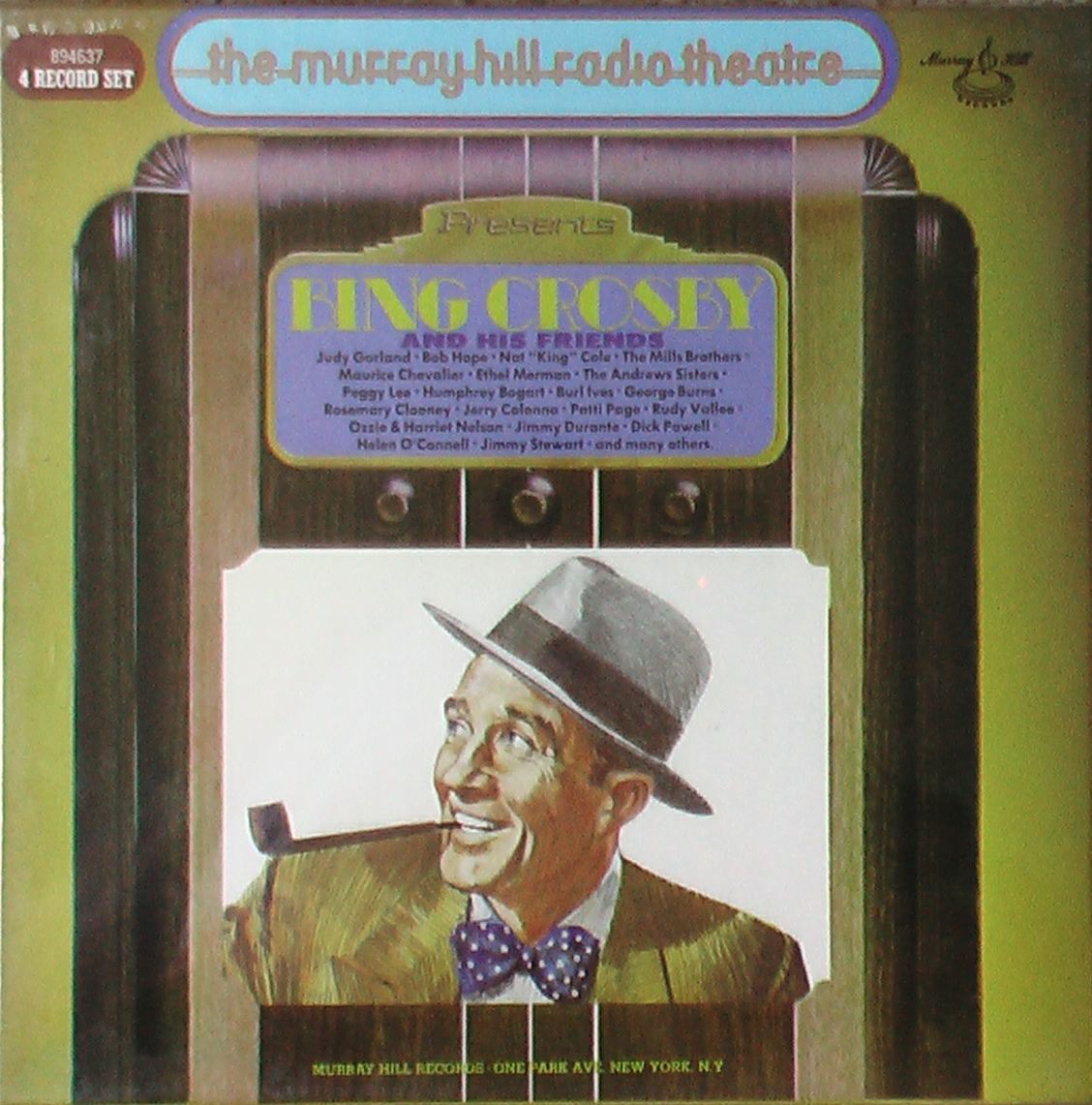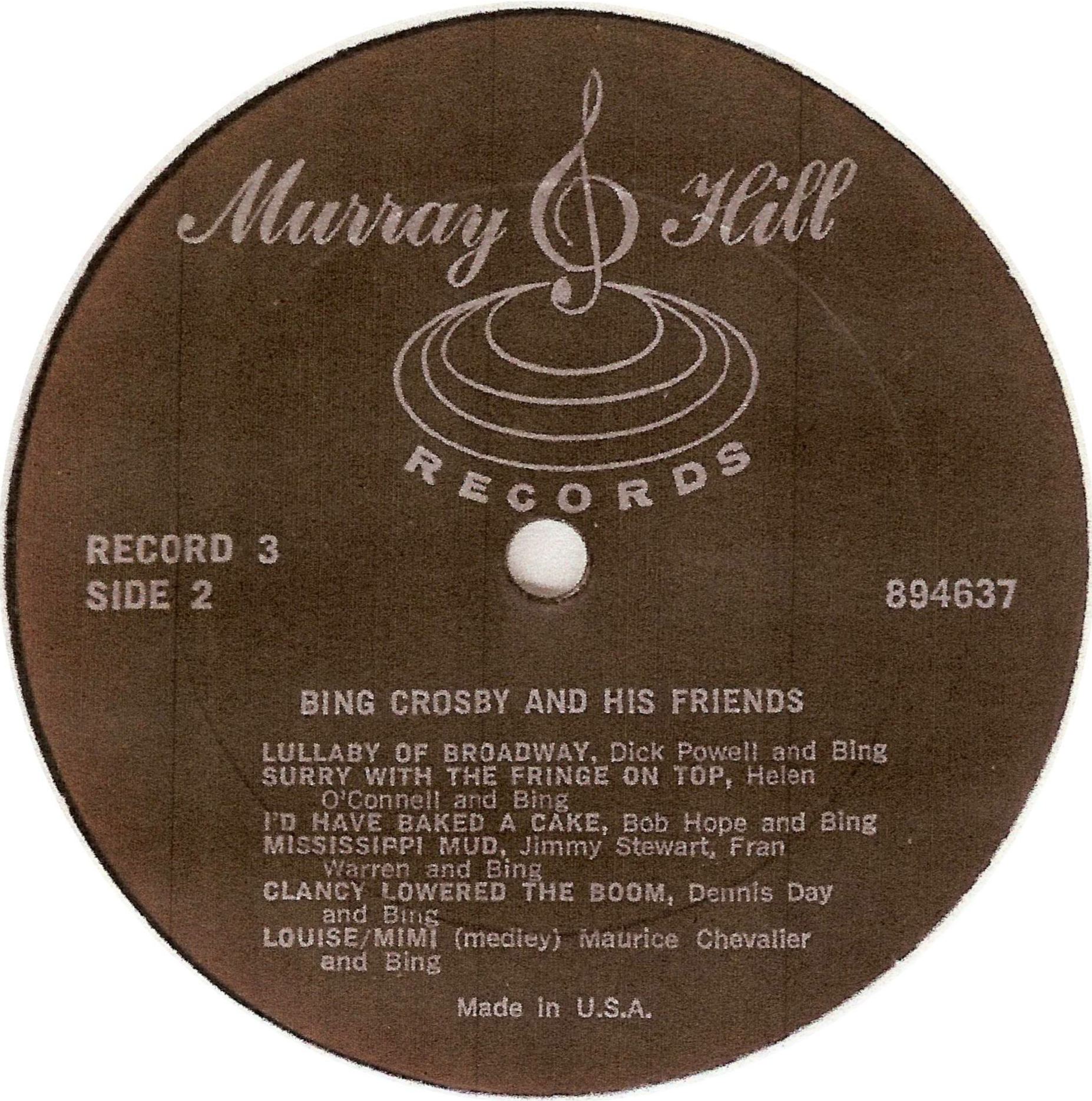 The Murray Hill boxed set has four albums featuring 53 songs, many sung with others, from Bing's various radio programs.
Bing Crosby and Friends
HRB Music CC. Inc. BCP 1001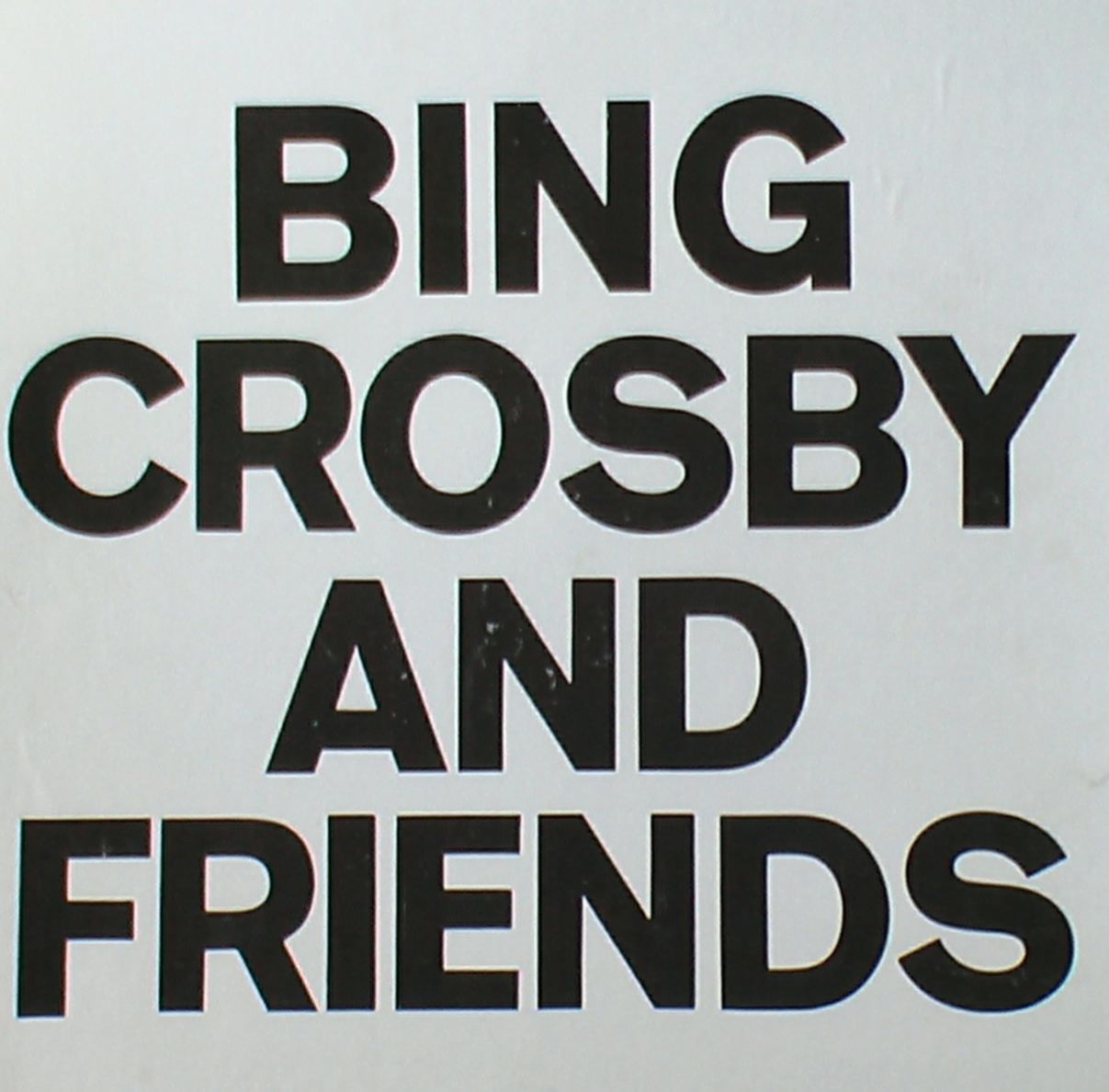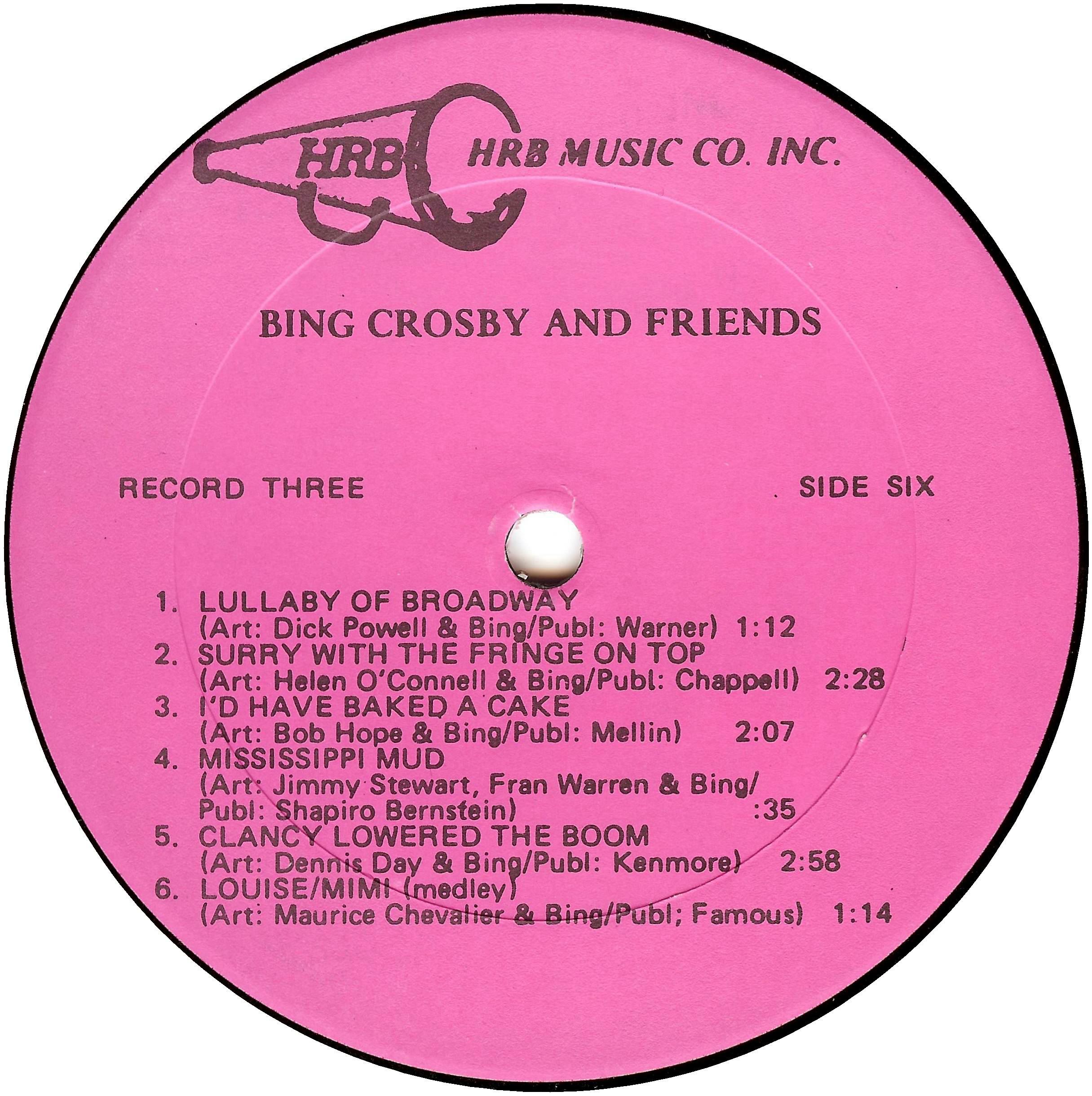 This 4-record boxed set appears to be a pirated copy of the Murray Hill set. The plain white box has the title on the front. The back is blank. There are no liner notes or track listing like those on the Murray Hill set.