We just came into possession of this record a week ago and it is a great one. We covered lots of film promos with our blogs, but we've never seen one like this before. As you can see from the labels below, this is a preview record to be played during intermissions or before or after show times. There's even a plug in for popcorn included so the film owners will be more inclined to play it.
The 7-inch, 33 1/3 RPM disc is pressed on yellow vinyl. There is a 2:30 recording on one side and a 5-minute version on the other. Both Jimmy Stewart and Fabian made special recordings for these previews. The record was distributed by the National Screen Service Corp.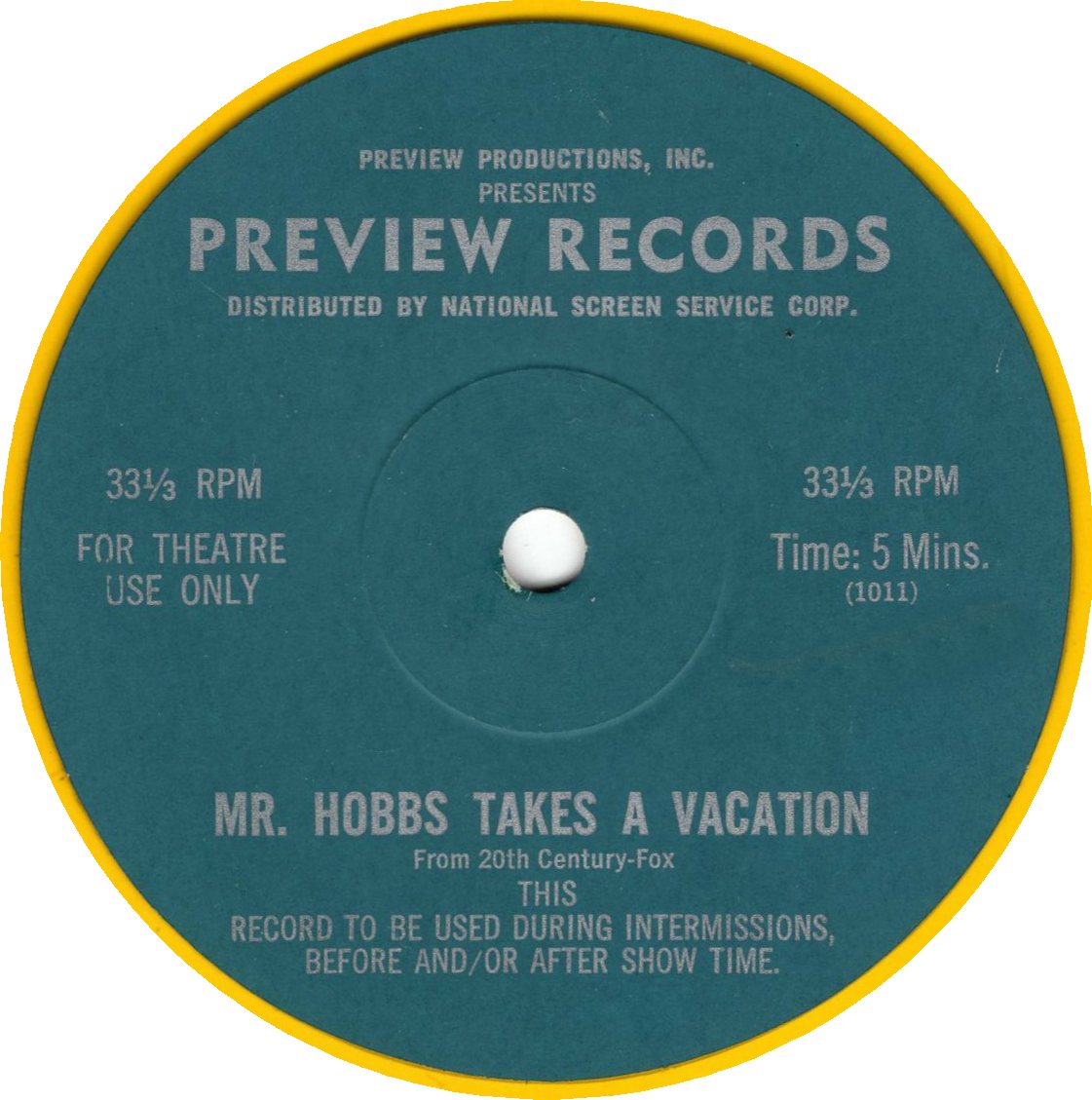 There are a few skips near the end of this side. I have tried to edit them as best as possible so very little content is lost.
Not sure if anything like this was made for any of his other films, but we'll certainly keep our eyes open.
(Added October 20, 2017) Found another copy of this record and the b-side plays with no skips. Here it is: