The album was produced by William Smith, with the sound being handled by Len Engel. The "My Favorite Story" title was courtesy of Jerome Lawrence and Robert E. Lee, from their song of the same title. All profits from the sale of the album were donated to The Motion Picture Relief Fund.
20th Century-Fox Records TFM 3106 (1963)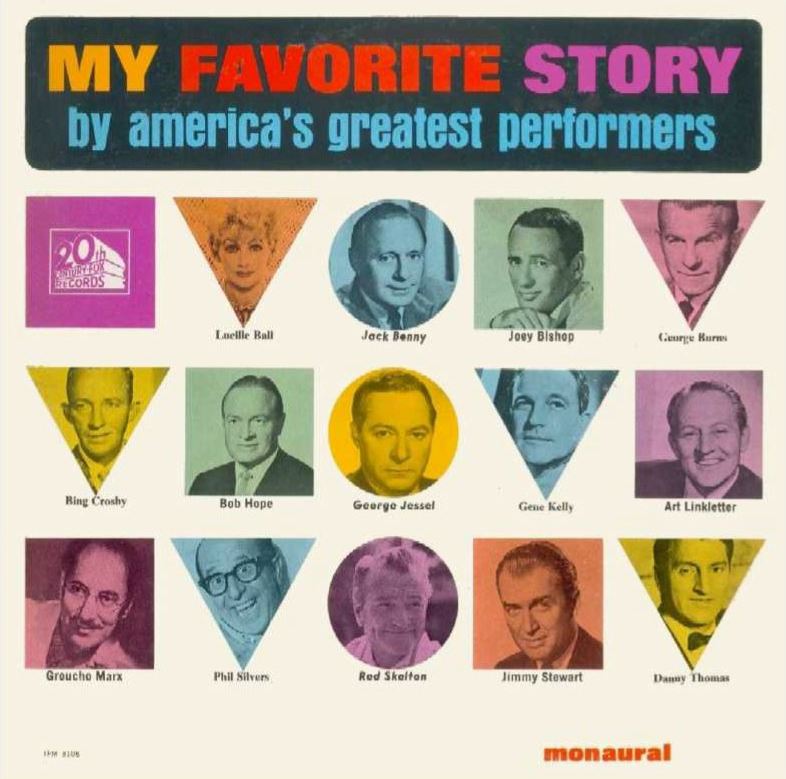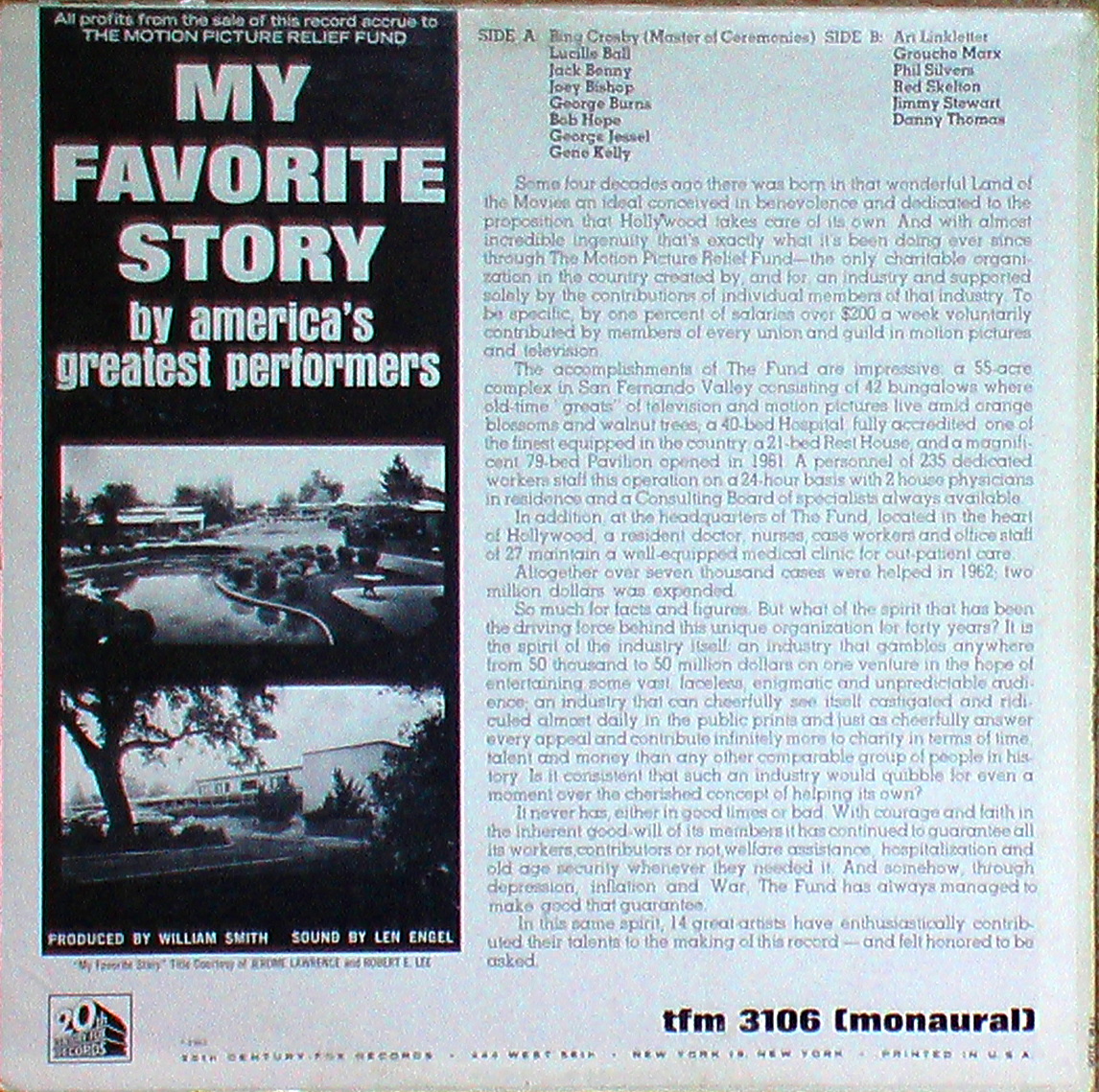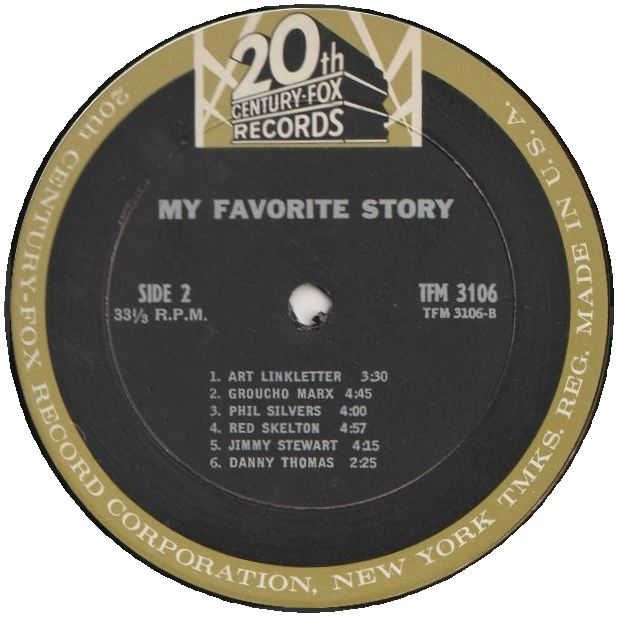 Bing Crosby acted as the Master of Ceremonies on the LP as 13 stars related their favorite stories. Besides Jimmy Stewart, others appearing on the album were: Lucille Ball, Jack Benny, Joey Bishop, George Burns, Bob Hope, George Jessel, Gene Kelly, Art Linkletter, Groucho Marx, Phil Silvers, Red Skelton, and Danny Thomas.
Bing Crosby introduces Stewart and then we hear one fantastic story and poem.
About two months before its release, Billboard magazine (September 7, 1963) carried this story: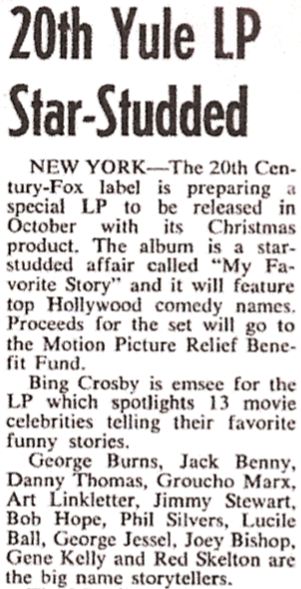 When the album was issued, it received a very favorable review from the same magazine (November 9, 1963):