This 1969 public service record was included in our book, but photos and audio will be added here to make that information more complete.
U.S. Forest Service Platter 26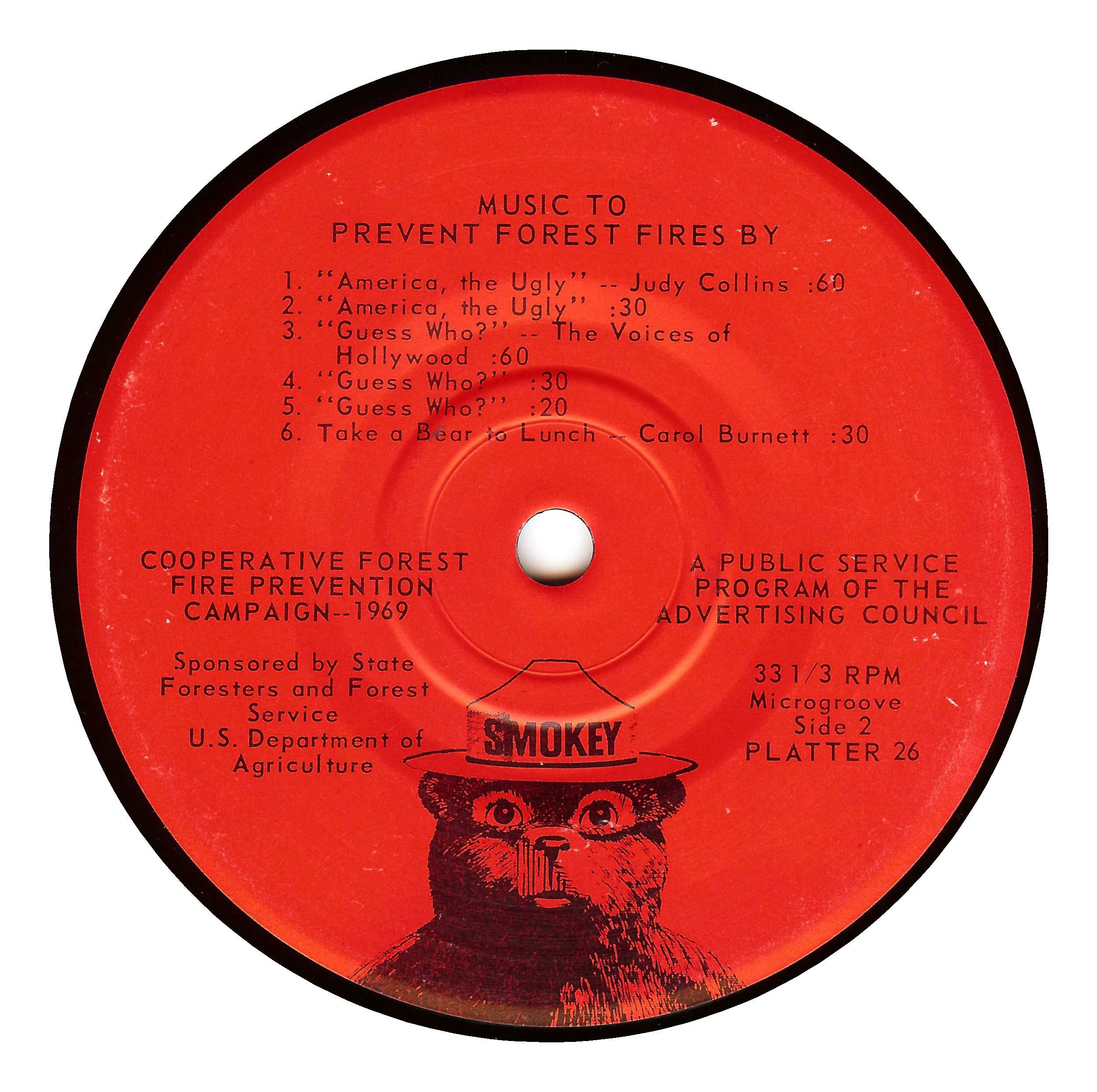 Mr. Stewart appears on tracks 3-4-5 on side two of the 7-inch, 33 1/3 RPM record. He says the same thing on each track – "All it takes is people to prevent forest fires." In fact, this is what everybody, with the exception of Carol Burnett, says. Stewart appears next to last on all three spots. Also on the 60-second track are: George Burns, Jim "Gomer Pyle" Nabors, Chet
Huntley, Zsa Zsa Gabor, James Cagney, Fred MacMurray, Sammy Davis,
Jr., Jack Benny, Eddie Albert, Pat Paulsen, Edward G. Robinson, Bill "Jose
Jimenez" Dana and Carol Burnett.

Appearing with Stewart on the 30-second spot are: George Burns, Jim Nabors, Zsa Zsa Gabor, Pat Paulson, Jack Benny and Bill Dana.
George Burns, Jim Nabors, Zsa Zsa Gabor and Jack Benny are heard with Stewart on the 20-second spot.