Many people have imitated Jimmy Stewart through the years. Rich Little still does Jimmy perfectly. But did you know that Sammy Davis Jr. not only imitated Jimmy and many other actors and singers, but that a recording he made of this became a chart hit?
The record was titled Because of You Parts 1 & 2 and it was issued by Decca Records.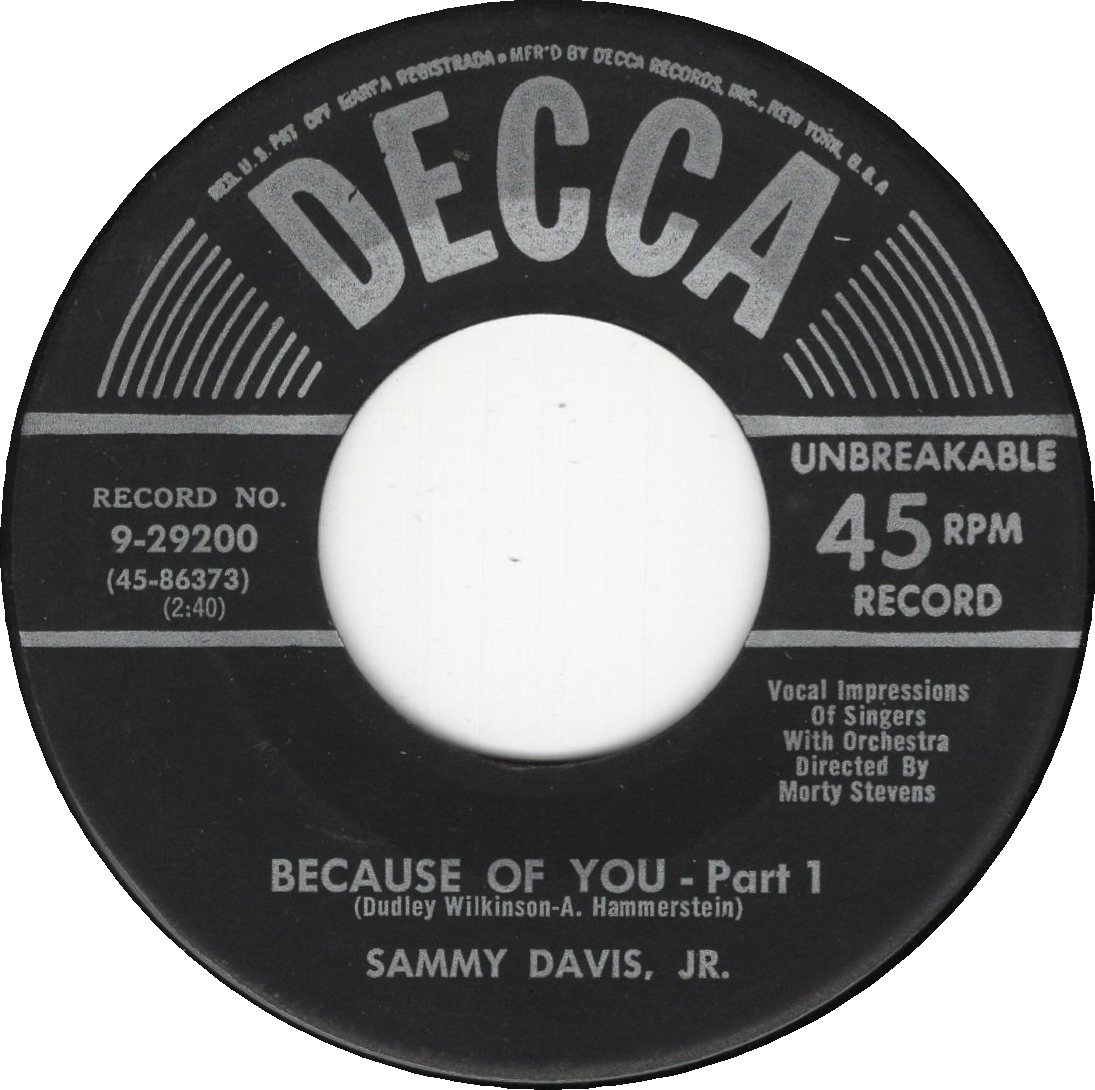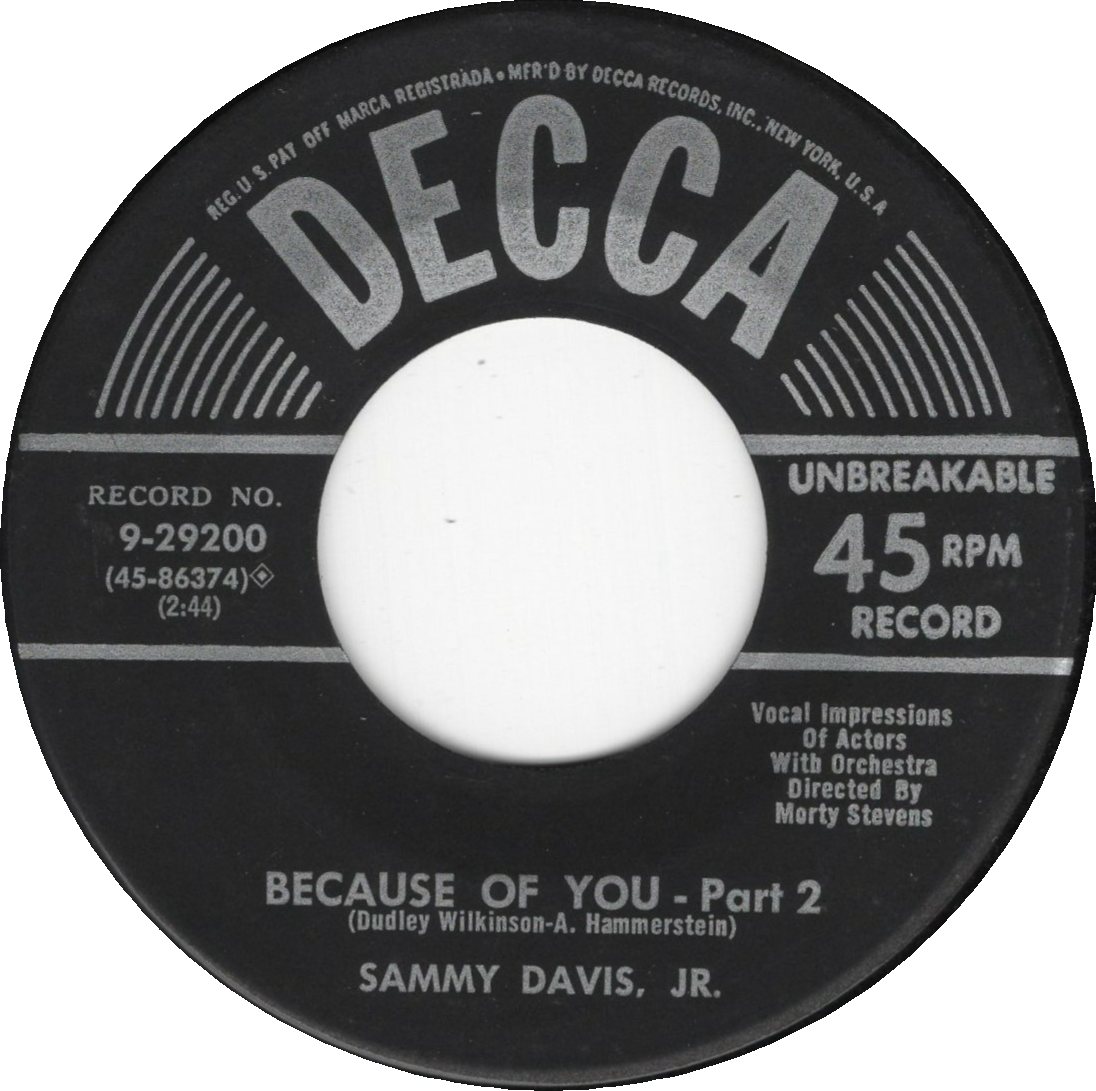 It was also released as a 10-inch, 78 RPM record.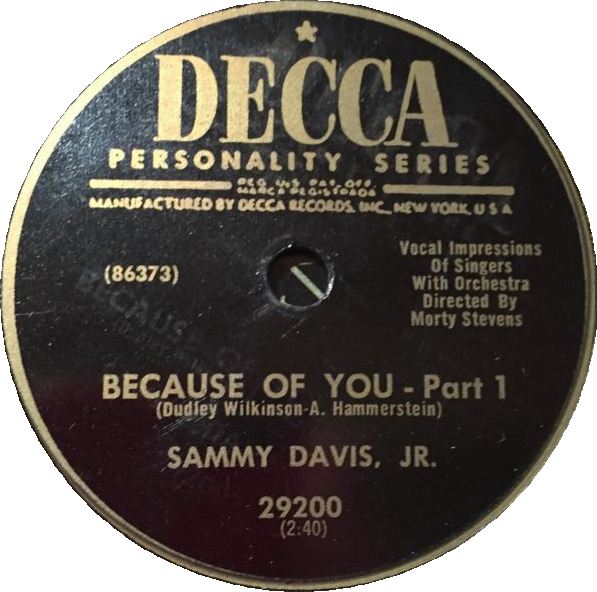 The single entered the Cash Box charts in the U.S. on October 9, 1954, at #47. The following week it peaked at #45, before falling off the chart. It returned to the chart at #50 for the week of October 30, 1954.
Early in 1955, the album Starring Sammy Davis Jr. was released and the song was included on the album. Parts 1 and 2 were edited together into one song for the album.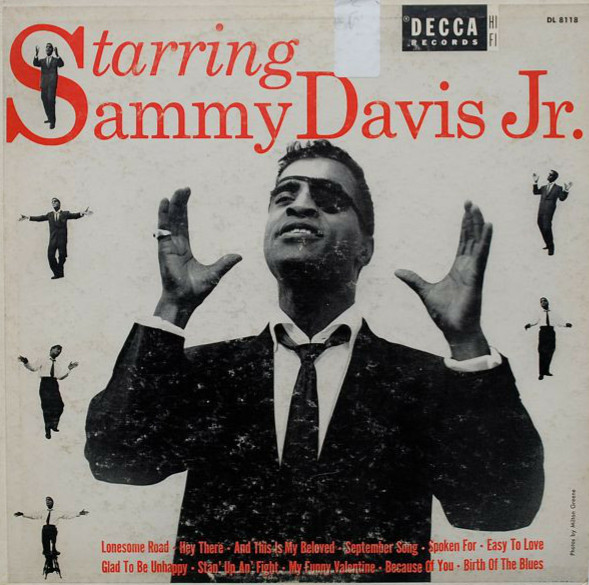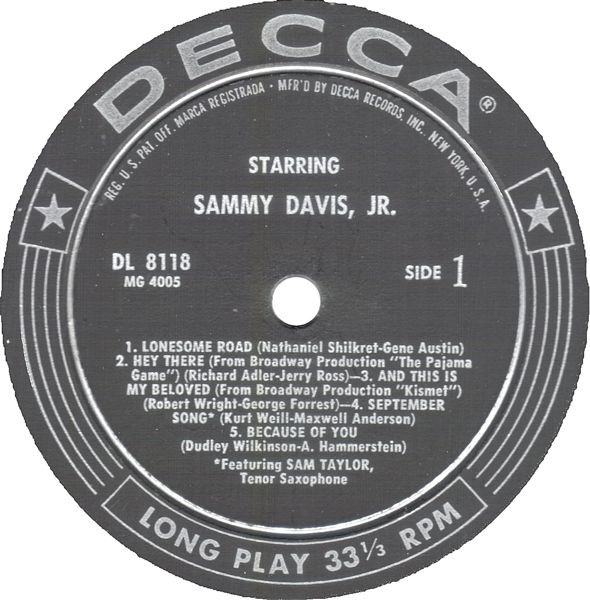 The album proved to be very popular and entered the Billboard "Best Selling Popular Albums" chart on May 14, 1955. It rose to the #1 position on the June 25th and July 9th charts (the chart was only printed every two weeks).
A year-end disc jockey poll published in the November 25, 1955, edition of Billboard had the album at #3 for the year.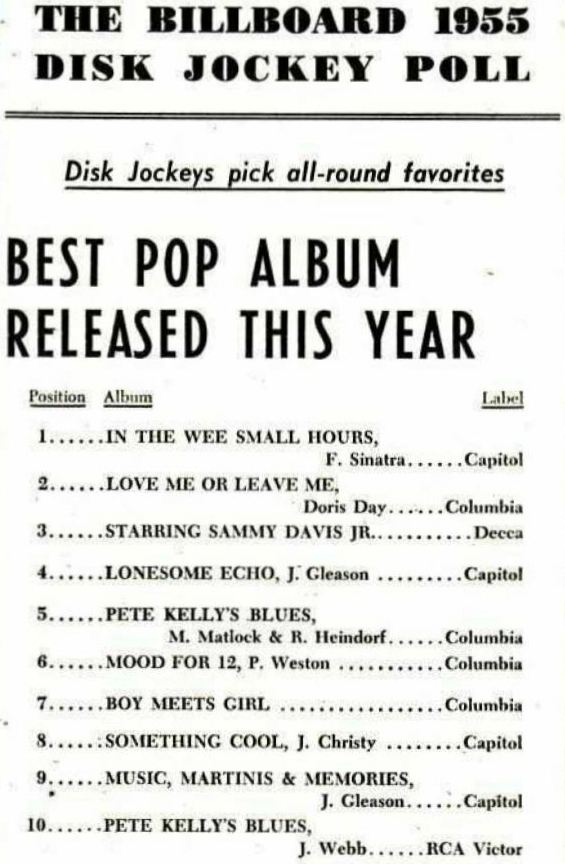 It was also issued a 45 RPM EP, Starring Sammy Davis Jr. Part 3. This made the EP section of the Billboard "Best Selling Popular Albums" chart. It entered the chart on May 14th and peaked at #2 on May 28th and again on August 6th.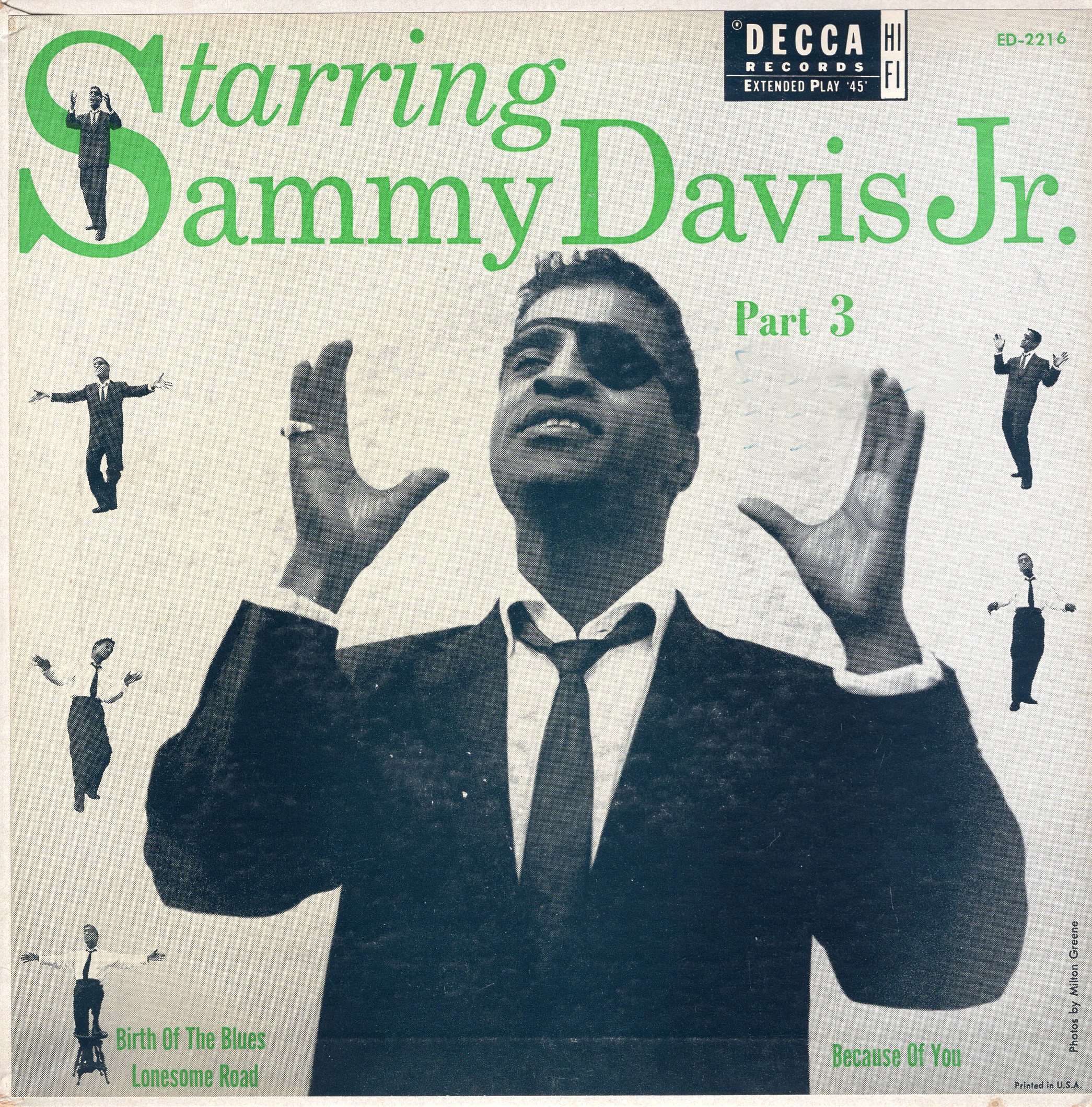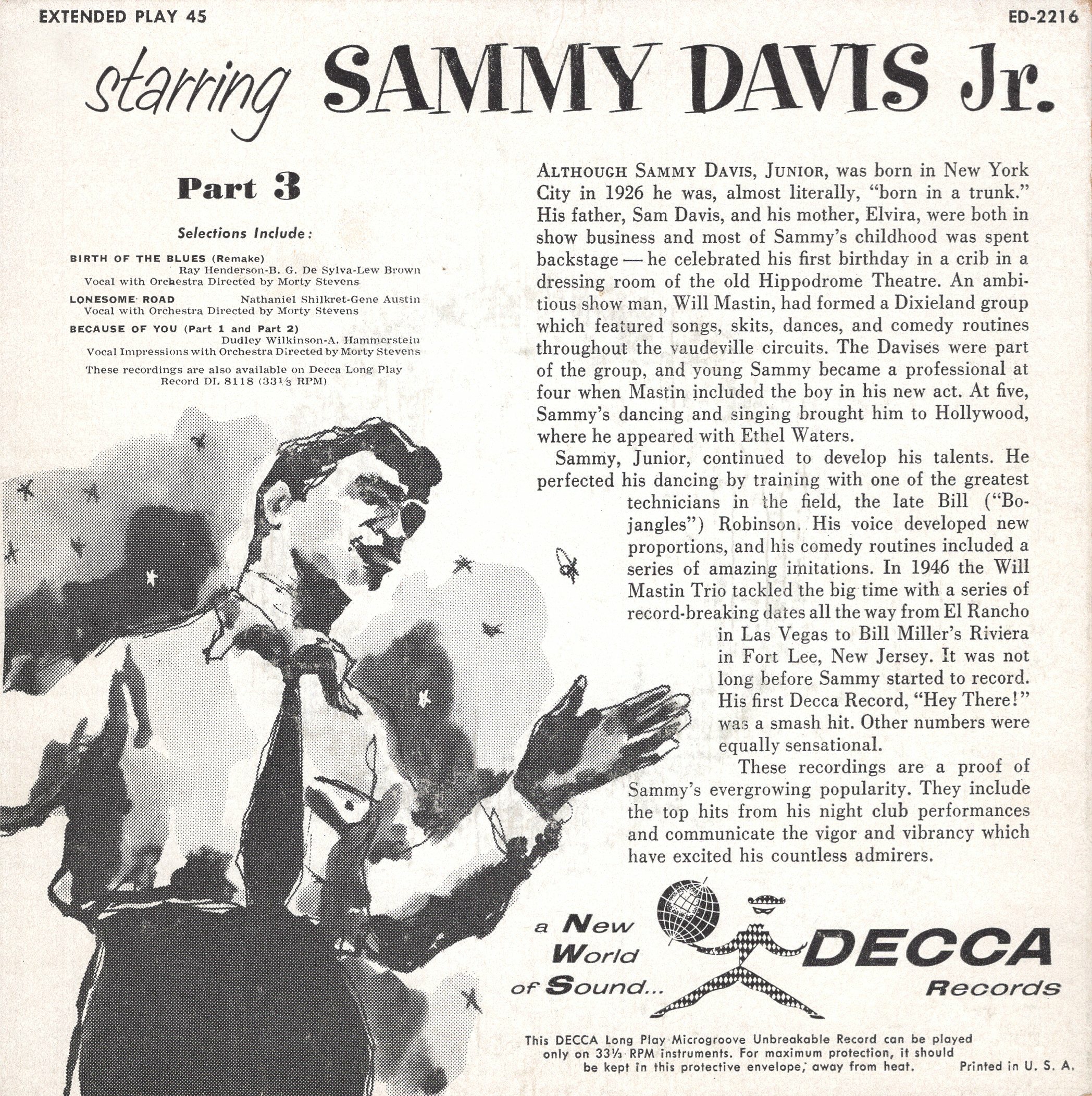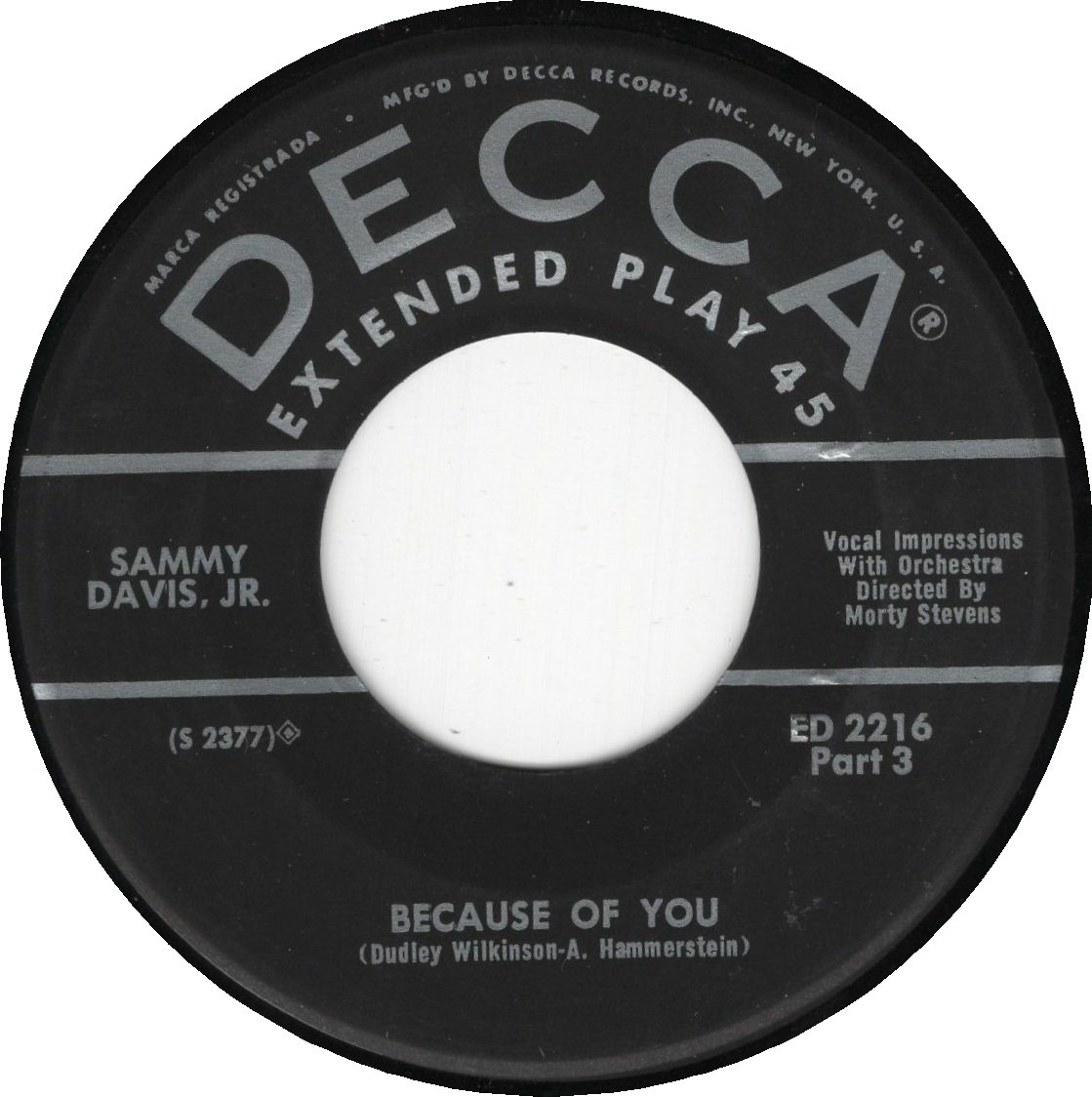 It was on Part 2 of the song on which Davis imitated actors. You'll hear James Cagney, Jimmy Stewart, Cary Grant, Lionel Barrymore, Edward G. Robinson, Sammy as himself and Jerry Lewis, with a little Dean Martin thrown in too.
If you're interested, we'll also include part 1. You hear Sammy singing as Nat "King" Cole, Tony Bennett, Mel Torme, Bill Kenny of the Ink Spots, Billy Eckstine, Vaughn Monroe and Frankie Laine.