On Our Merry Way, starring Stewart, Paulette Goddard, Henry Fonda, Dorothy Lamour, Fred MacMurray, Victor Moore and Burgess Meredith, was released in June of 1948. No soundtrack album was issued, but there were several recordings of songs from the film issued.
The first single, Queen of the Hollywood Islands (Frank Loesser) by Dorothy Lamour, was released as a 78 RPM disc in Australia (Coast CST-002):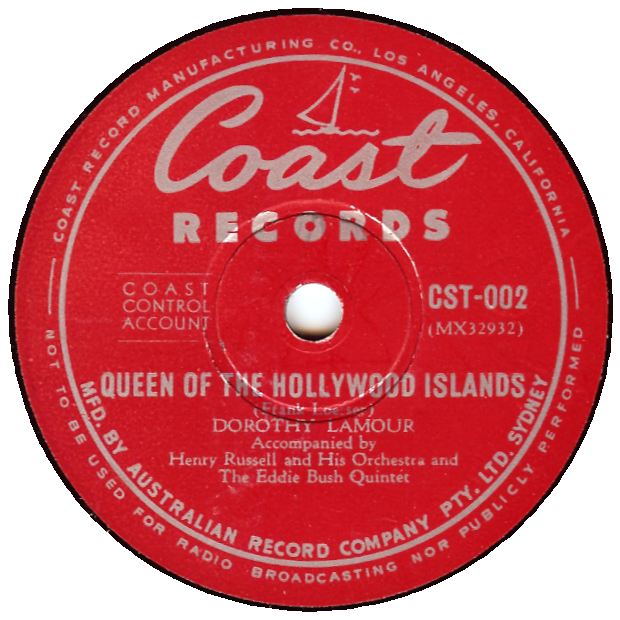 In 2004, this song and others by Lamour, were released on the CD, Queen of the Hollywood Islands (Sepia Recordings 1032).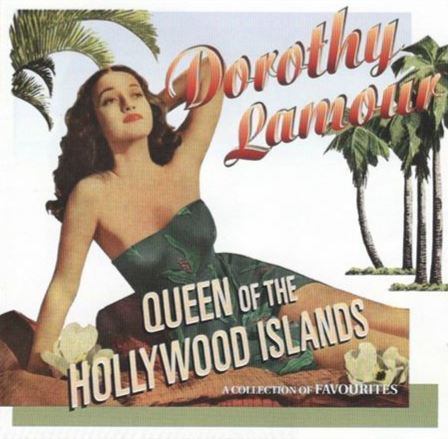 The CD booklet lists the song as being from the film A Miracle Can Happen. The film did originally open under that title in several cities (New York, Philadelphia, Detroit), but failed at the box office. It was pulled from release, re-edited and released with the new title of On Our Merry Way.
In the U.S., the song issued from the film was Baby Made a Change in Me (Donald Kahn/Skitch Henderson). It was released on a 78 RPM single by Herbie Fields and His Orchestra (RCA Victor 20-2138):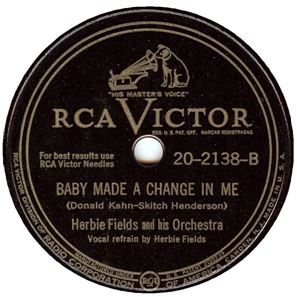 This small ad for the record appeared in the February 22, 1947, issue of Billboard magazine: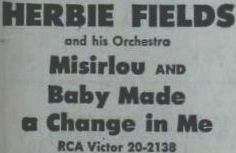 In 2014, we came into possession of a very strange and mysterious item from this film. To date, we have been unable to establish exactly what it is and for what purpose it was made. It is a 10-inch album jacket with pockets for two 78 RPM records. As you can see from the scan of the jacket, great care and artistry was taken to produce it.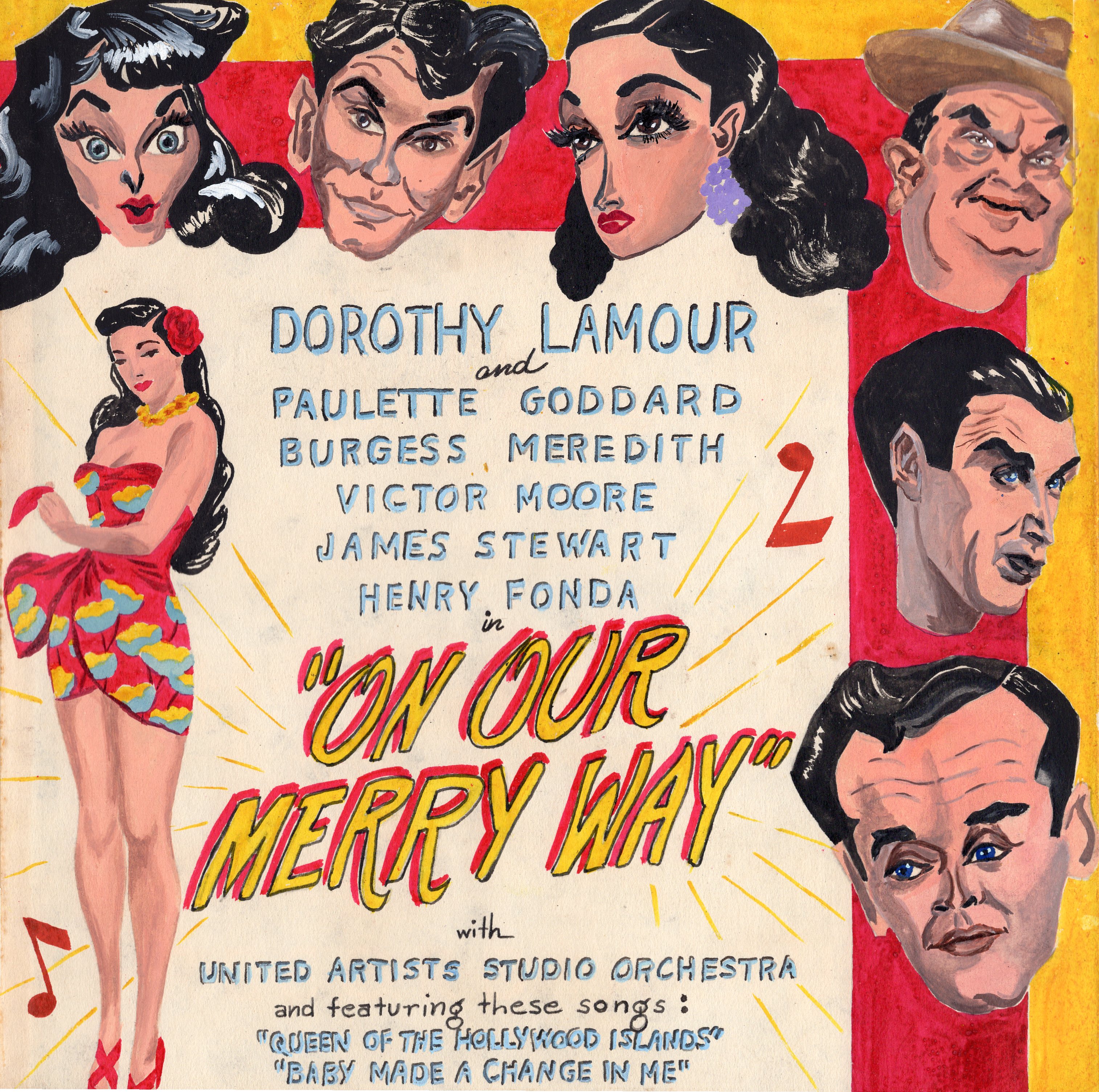 Here are scans of the record labels: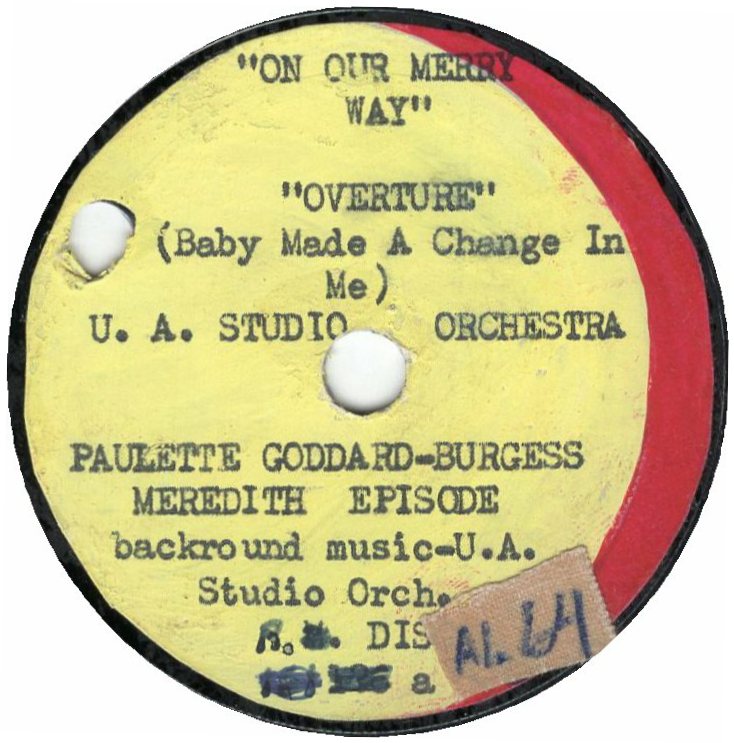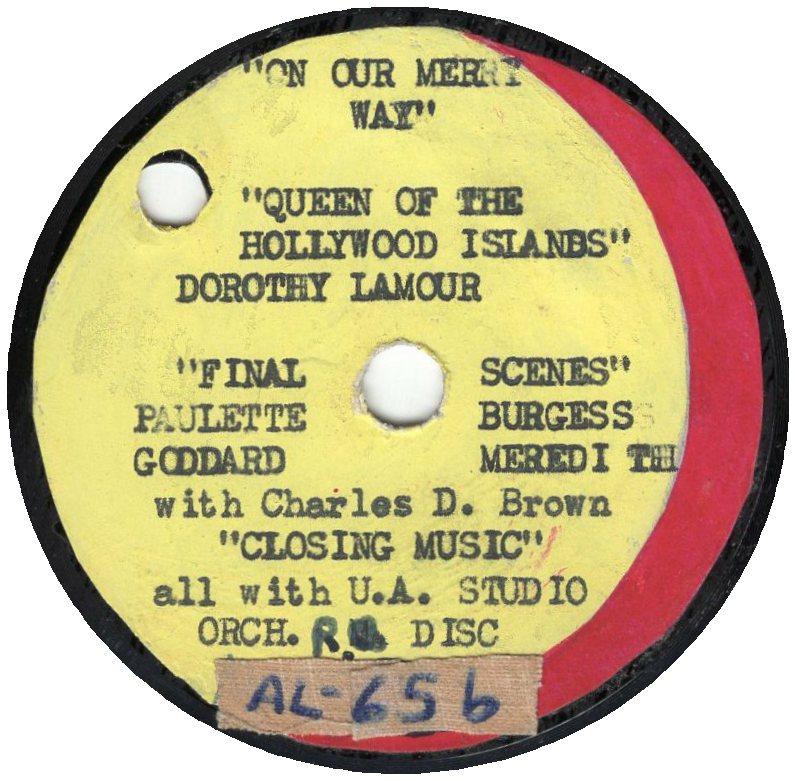 The spine of the jacket identifies this as "Vol. 119."
The recordings are very poor and sound almost as if they were made in a theater, with an audience (there's laughter at spots), as the film was being shown. As an example, here is the side marked as "James Stewart-Henry Fonda Episode."
It is not known whether this set was made by, or for, the studio or by some very interested fan of the film or one of the actors. Unless a person(s) involved reads this blog and tells us, we may never know the history of this project.