The full story of Jimmy's appearance on the August 28, 1946, edition of Academy Award in the play One Sunday Afternoon is told in Jimmy Stewart on the Air. But, here are a few items that could not be included in the book.
First, everyone, including many newspapers, seemed to have a hard time getting the programs name correct. It was called simply Academy Award by the folks at CBS. This preview from the Mason City Globe-Gazette, Mason City, IA, got the name right: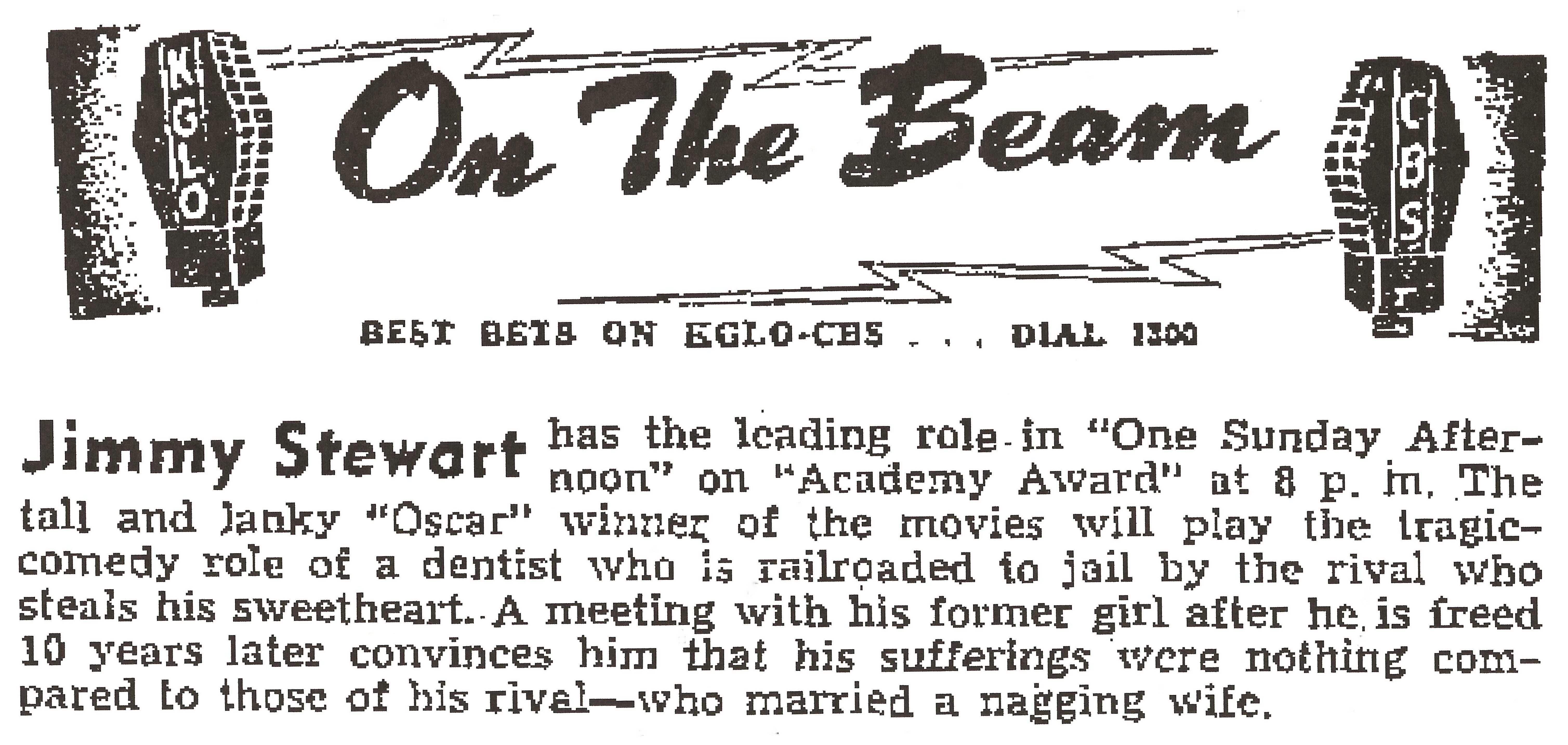 Some newspapers, like the Wichita Daily Times, Wichita, TX, added the word "Theater" to the title:

And then there were those papers, like the Taylor Daily Press, Taylor, TX, that got really fancy and referred to it as Academy Award Theatre:

One of the things that you will most likely notice as you listen to the show is that none of the other actors appearing with Stewart are named. Also, listen for Jimmy to sing In the Good Old Summertime near the beginning of the program.
Part 1:
Part 2: