Just when we thought that Jimmy Stewart's Winnie the Pooh stories could not have been packaged in any other way, along comes this RCA Music Service 8-track tape (S 223707).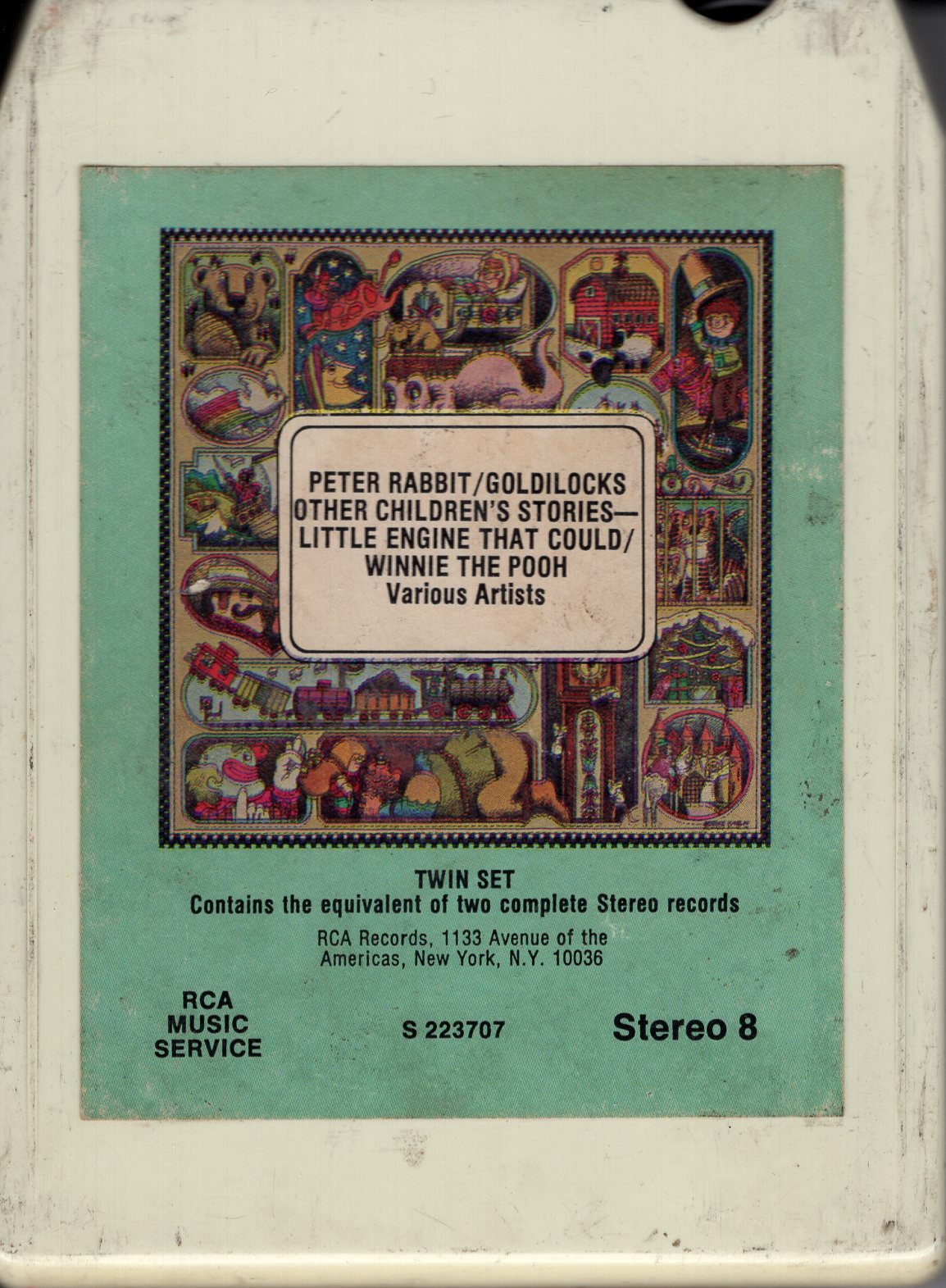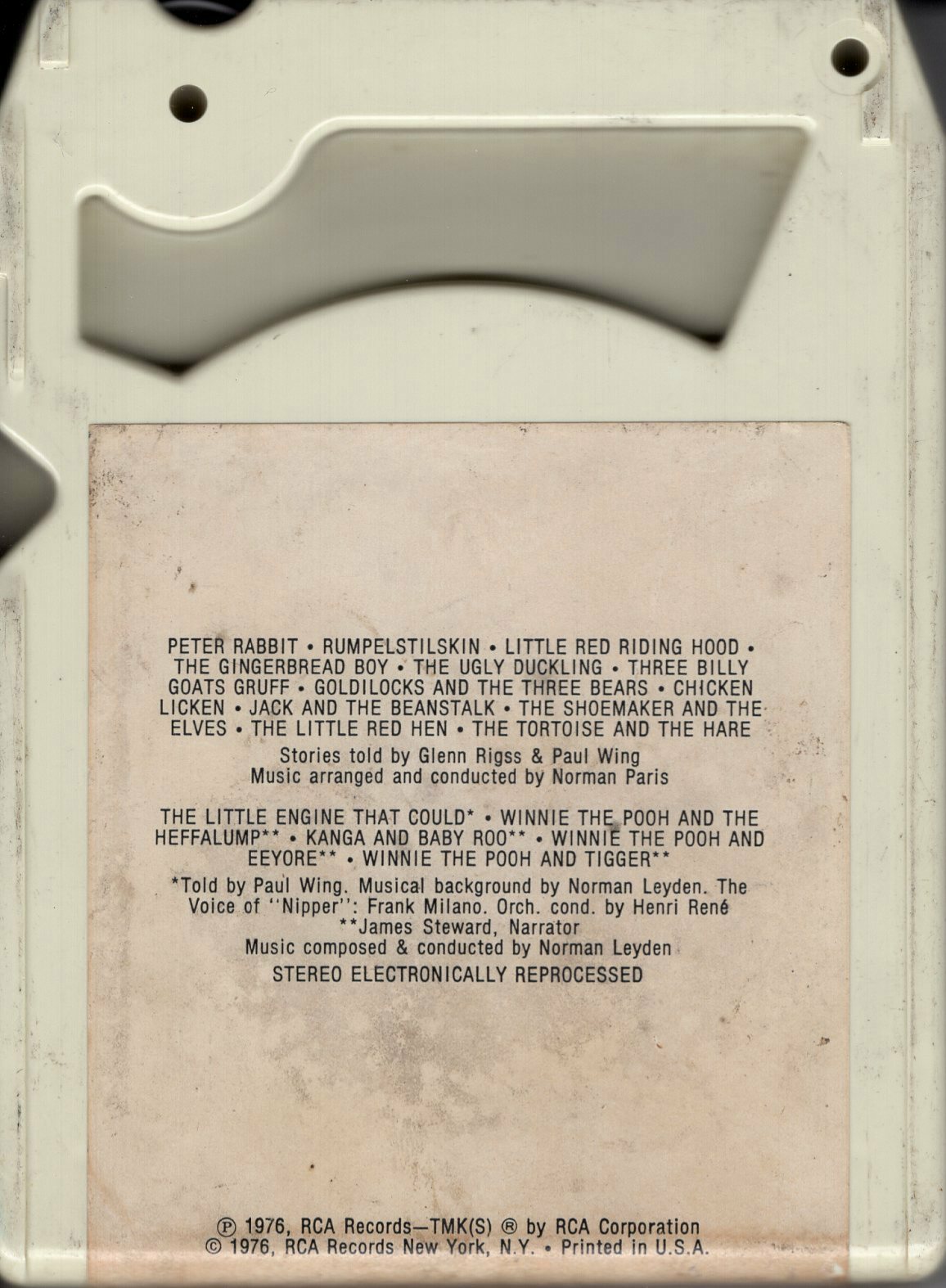 This is the 8-track version of the 2-album set of the same title (RCA R223707-2). Both were issued in 1976. See the blog for October 28, 2015, "Winnie the Pooh – The Albums," for more information on the LP version.
The first part of the 8-track, Peter Rabbit, Goldilocks & Other Great Tales for Boys and Girls by Paul Wing and Glenn Riggs, was originally released as an album in 1957 (RCA Victor LBY-1001). The Little Engine that Could, 4 Winnie the Pooh Stories was released in 1958 (RCA Victor LBY-1008).
If you search for "Winnie the Pooh" in the search box on the jimmystewartontheair.com home page, you'll find all the other releases of this material and also be able to listen to all four stories narrated by Mr. Stewart.