The Photoplay Awards Dinner honoring the 1949 Gold Medal Award winners was broadcast by ABC on February 13, 1950. Jimmy Stewart was named favorite actor for his work in The Stratton Story, while Jane Wyman was the favorite actress for Johnny Belinda. They are seen in the photo below from the Pottstown Mercury, Pottstown, PA, receiving their awards from Fred Sammis, the editor of Photoplay.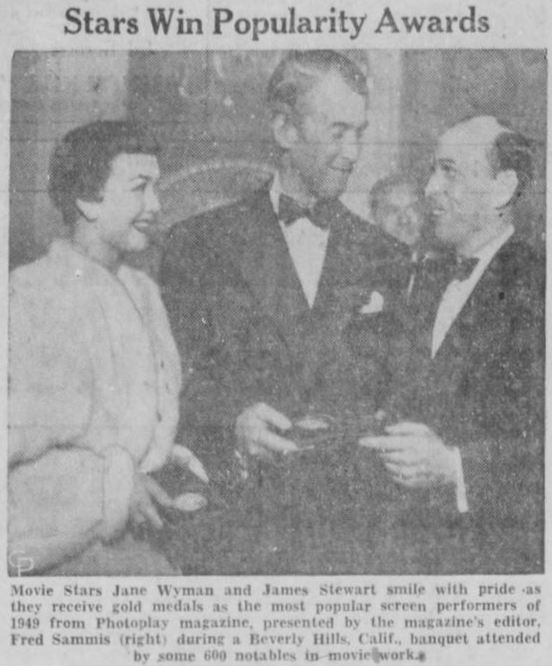 Miss Wyman and Stewart also adorned the cover of the March issue of Photoplay magazine in which all of the winners were announced.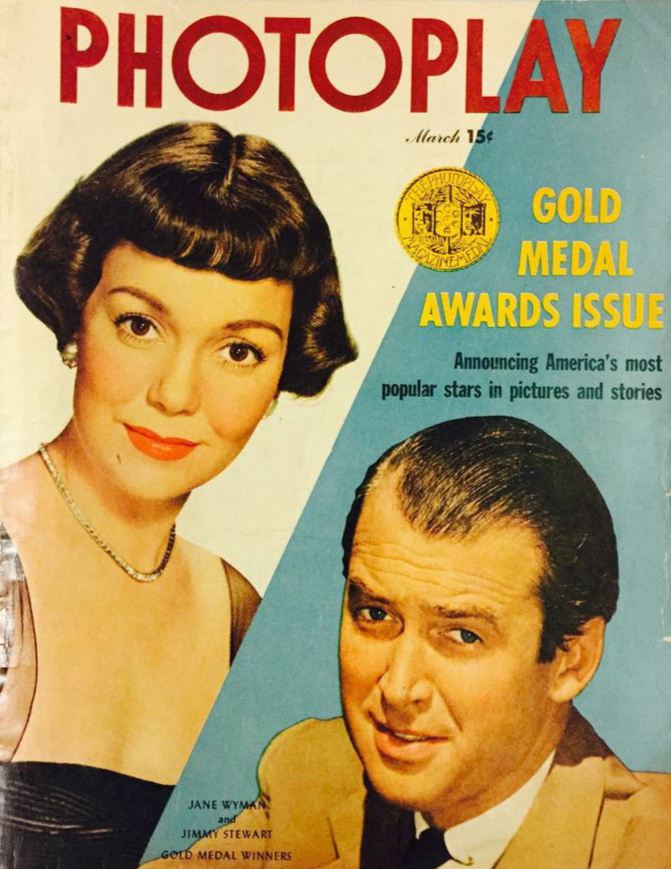 Inside the magazine a full page was devoted to the two winners: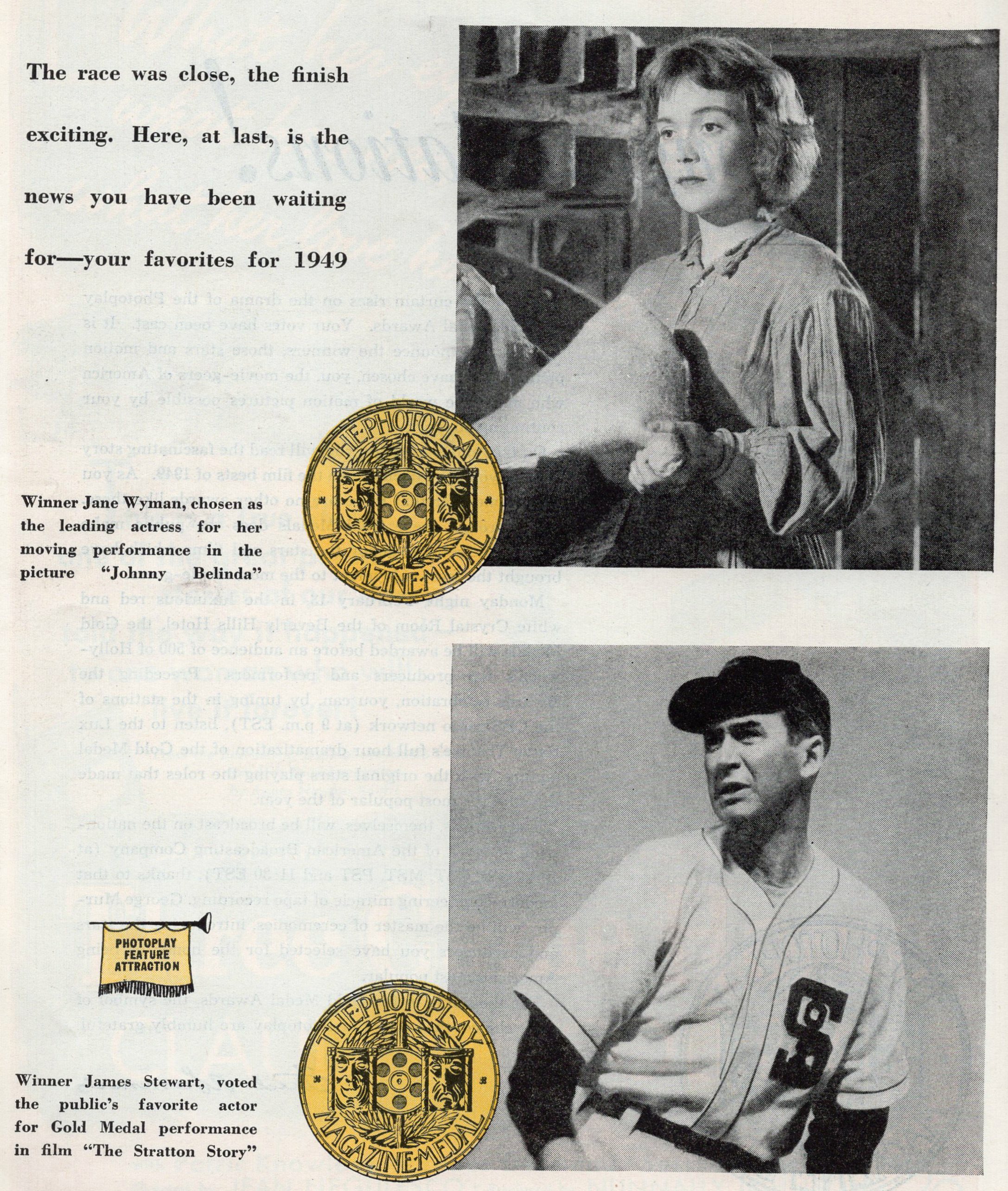 The Stratton Story was also named favorite picture of the year and another page was devoted to it: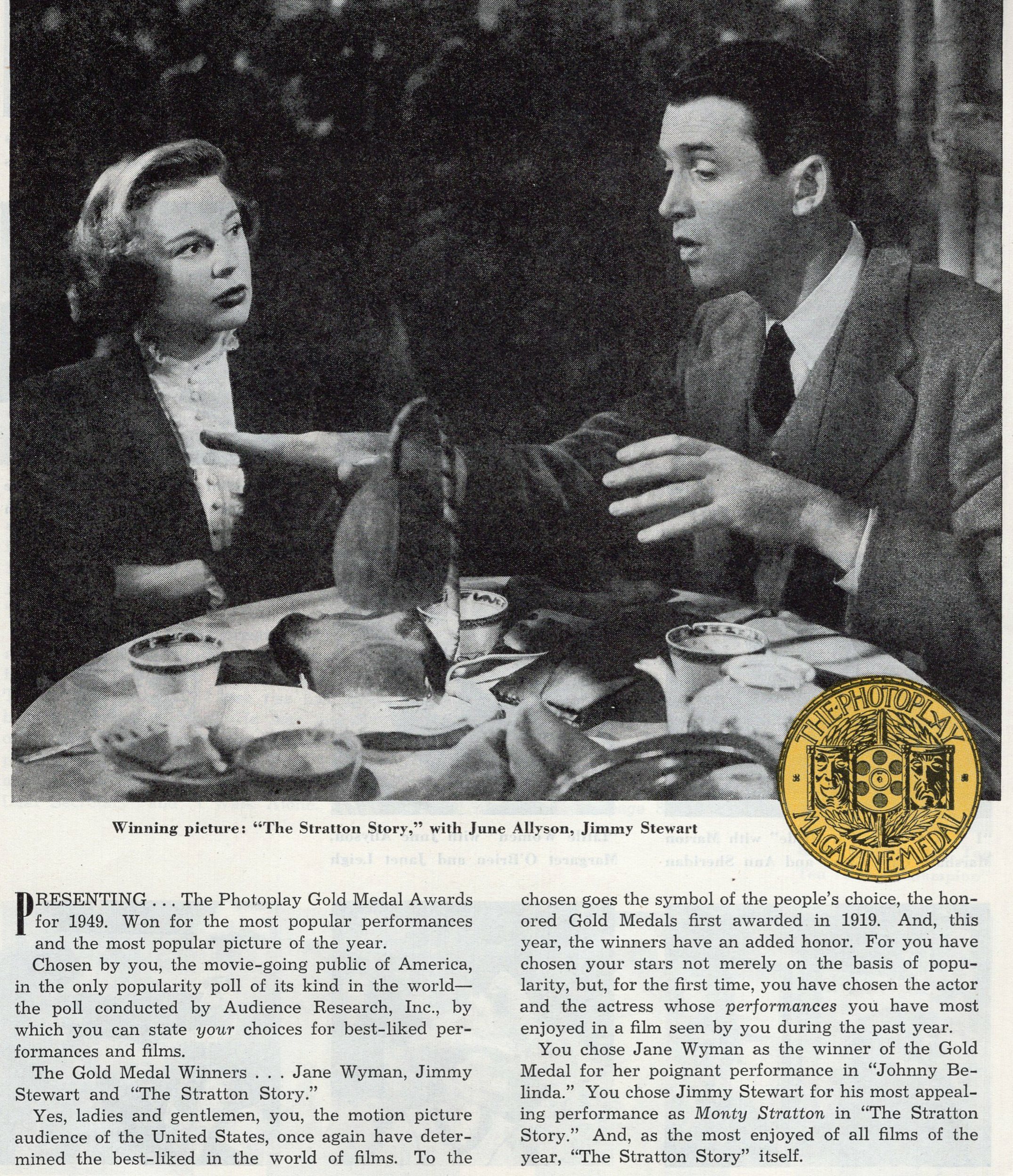 None of the newspaper previews of the show mention any of the guests, except for George Murphy, who was to serve as master of ceremonies. Here are a few examples, the first from the Medford Mail Tribune, Medford, OR.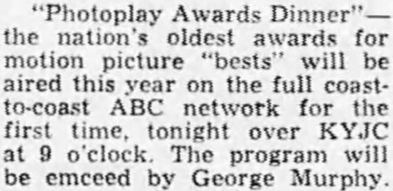 The second is from the Long Beach Press-Telegram, Long Beach, CA.

There also were some longer articles about the awards and broadcast, including this one from The Winona Republican-Herald, Winona, MN.

This one from The Gastonia Gazette, Gastonia, NC, also mentions some of the actors whom Stewart bested in the voting.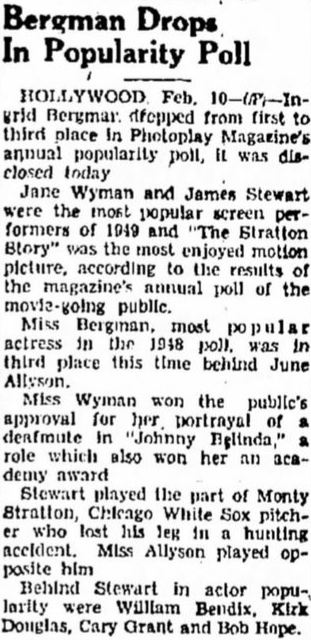 On the same night as this broadcast, Stewart appeared on the Lux Radio Theatre presentation of The Stratton Story. At the end of that broadcast, he, his co-star June Allyson, and host William Keighley talked about the awards broadcast:
Through all of this, you'll notice that there is really nothing which says that Stewart was an actual part of the broadcast. But, as a major winner and knowing that he was present, we have to assume that he was heard at some point during the show. We may never know for sure unless a copy of the show becomes available.