This special limited edition disc was marked "Compliments of Robert Riskin" and was sent to radio stations to help promote the 1947 film. The 12-inch, one-sided, 78 RPM disc ran just under five minutes.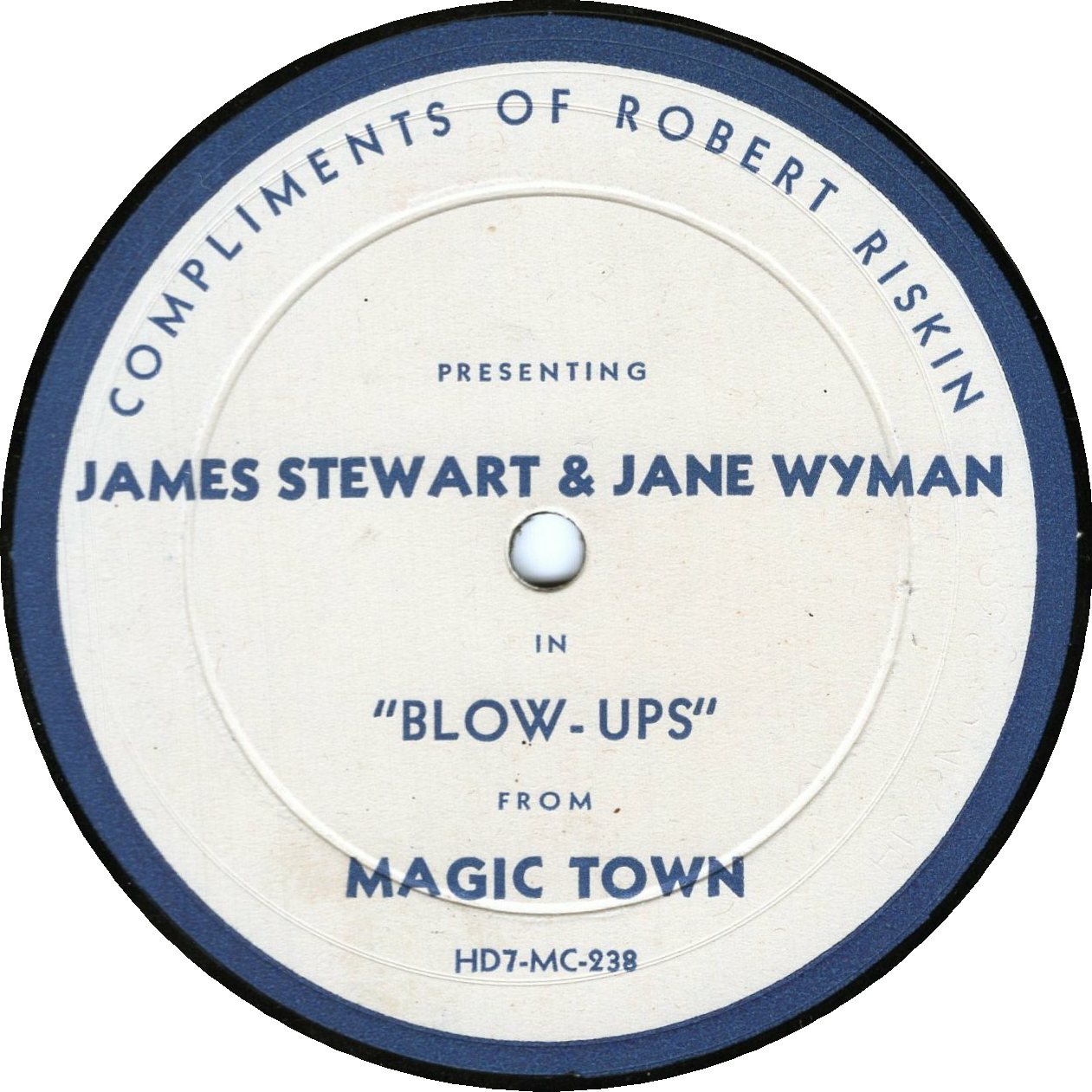 Riskin, who had produced Magic Town, saved some of the flubs and mistakes made by the actors and presented them on this record. It is also possible that movie theaters were also supplied this disc for play in the lobby or in the theater before a film began.
In Jimmy Stewart on the Air, we described what was to be found on this recording. We can do that better here by allowing you to listen to the entire recording taken from the original disc.