Radio's Greatest Shows is a 10-CD set issued in 2006 by Nostalgia Ventures (2023). A total of 23 radio programs were included in the set. One of those shows, the Bill Stern Colgate Sports Newsreel, featured Jimmy Stewart.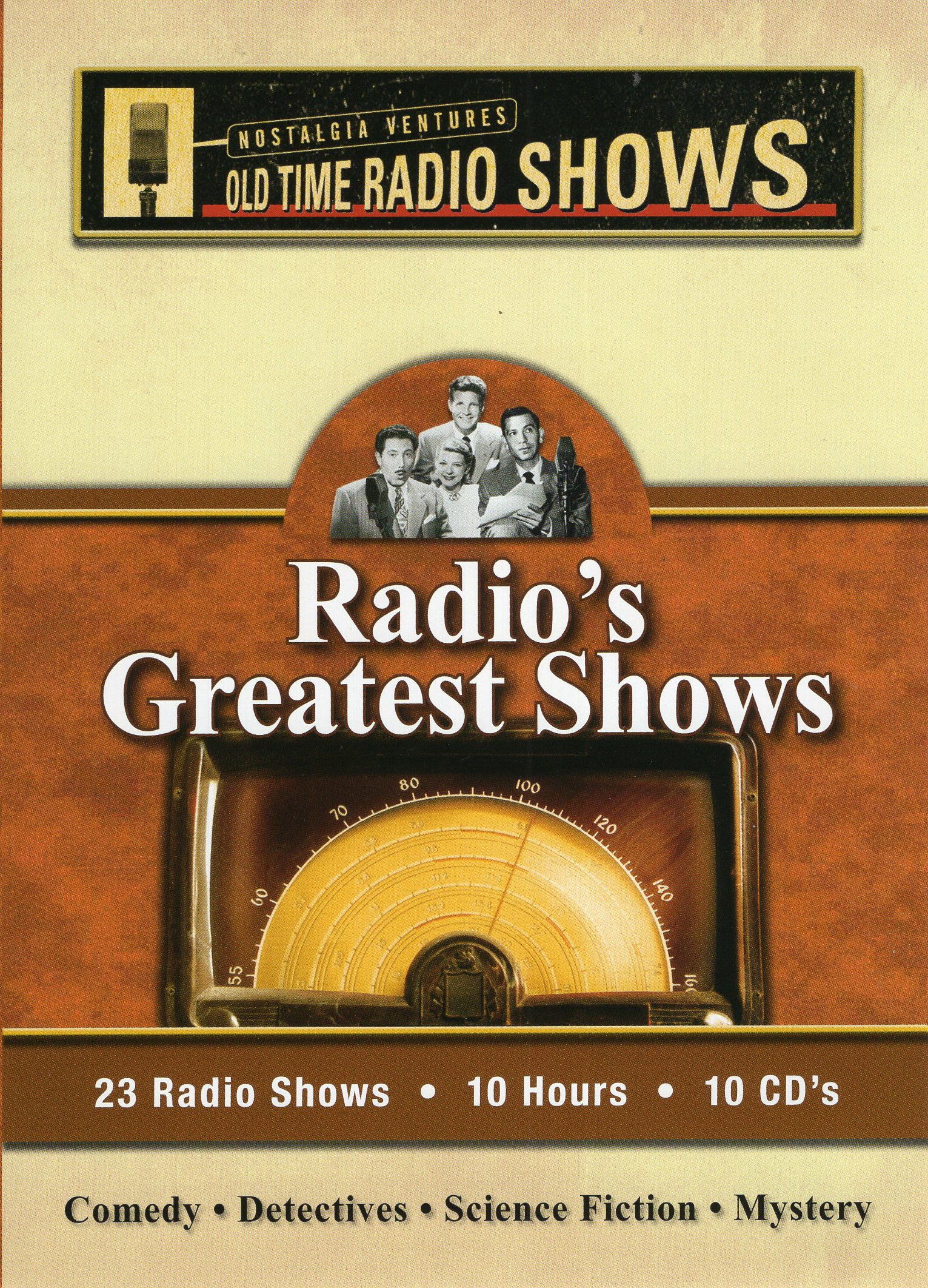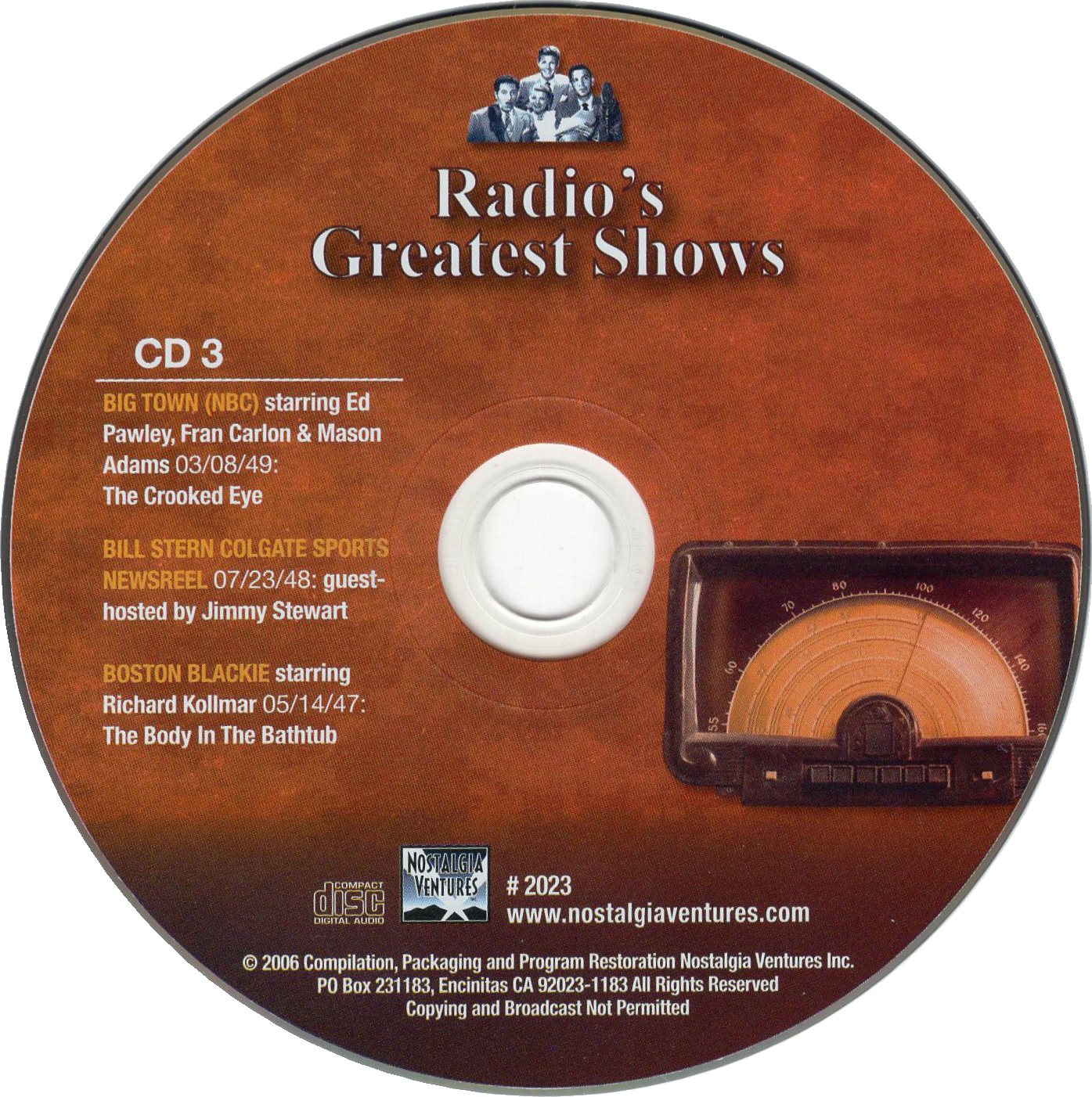 All of the shows included were listed on the back of the packaging.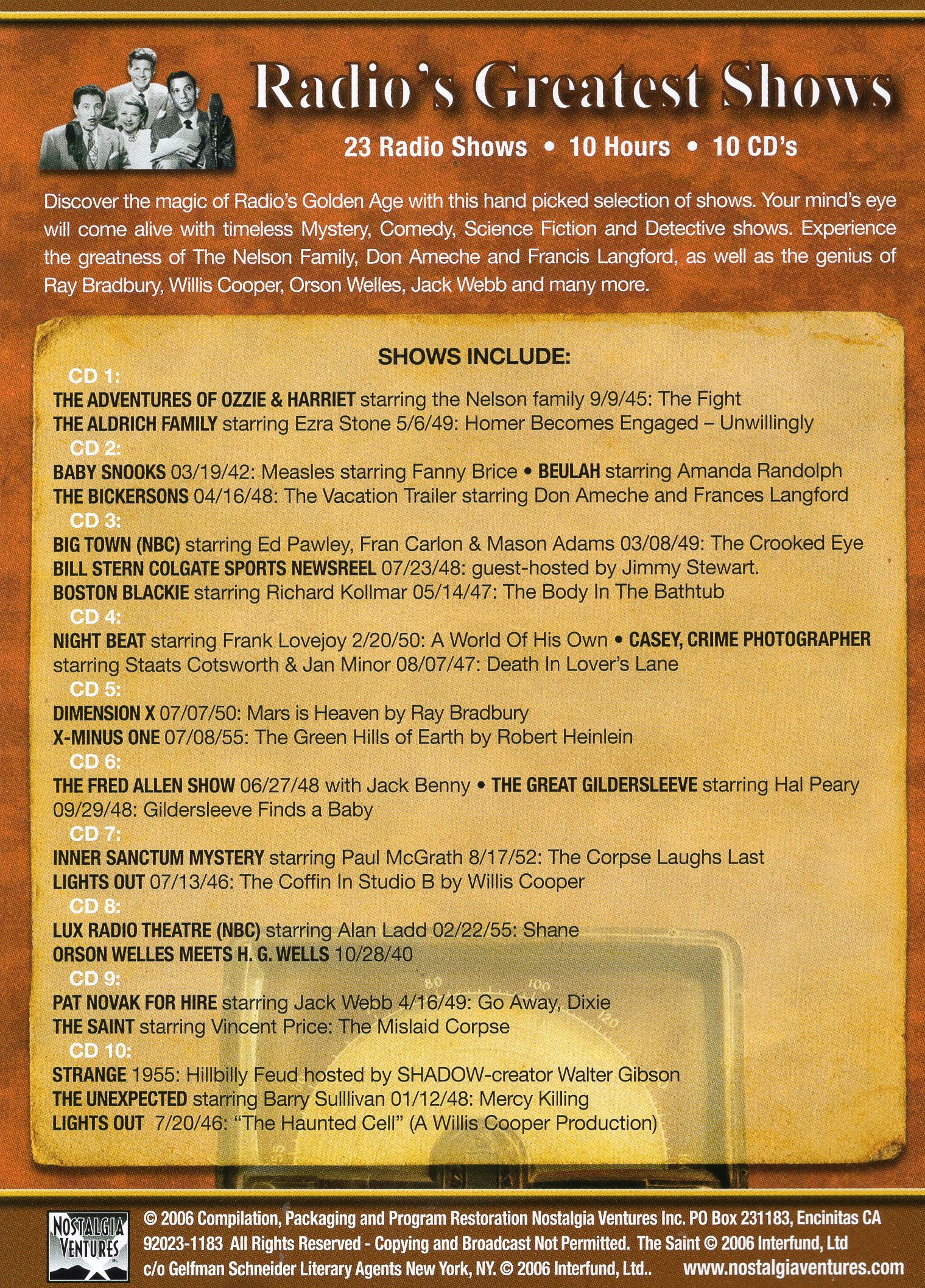 It seems a little odd that the people who put this set together would have picked Bill Stern as one of the greatest radio shows, and then included a show on which he doesn't appear. Instead, they included the July 23, 1948, program hosted by Jimmy Stewart.
Here, directly from this CD, is that program.