Jimmy Stewart had starred in the 1947 film, Magic Town, as Rip Smith and now he was back to play the role again on Screen Directors' Playhouse. The show was broadcast by NBC on January 6, 1950.
The show was advertised heavily in the newspapers. Jimmy's hometown paper, The Indiana Gazette, even ran this short story on the front page of its January 6th edition.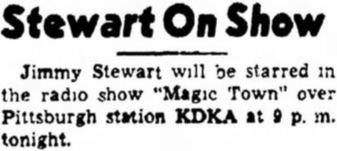 Many other ads featured photos of Stewart. The first is from the El Paso Herald-Post, El Paso, TX.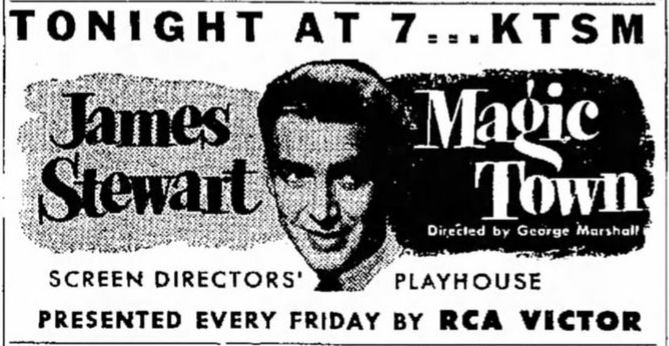 Next is an ad from The Times Recorder, Zanesville, OH.

The final ad appeared in the Syracuse Herald-Journal, Syracuse, NY.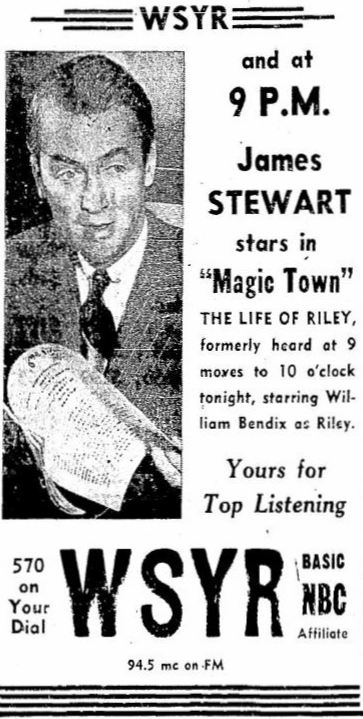 Here is the original publicity photo that was used in the last ad.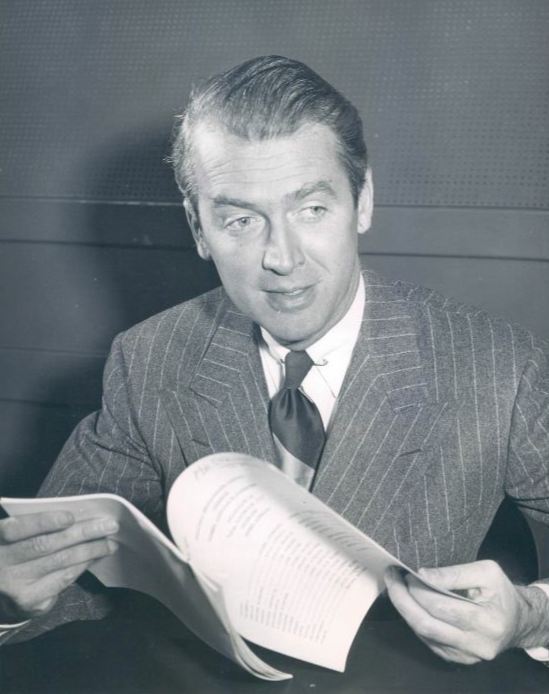 Others in the cast were Virginia Gregg as Mary Peterman, Eddie Marr as Ike Sloan, Hans Conried as the Mayor of Grandville, Sam Hayes as Sam Hayes, Gail Bonney, Jerry Hausner and Frank Barton.
After the play Stewart assists announcer Jimmy Wallington do a commercial for the new RCA 45 record system. Later, he introduces George Marshall, the president of the Screen Directors' Guild and the two talk.
Act 1:
Act 2: