Jimmy Stewart was not scheduled to appear on The Gulf Screen Guild Theater broadcast of February 11, 1940. Instead William Powell was to be the male lead opposite Myrna Loy in Single Crossing. But, when Powell came down with a case of the flu, Jimmy Stewart volunteered to step in for him. Apparently Clark Gable , Cary Grant and Fred MacMurray also offered their services, but since Jimmy's call was the first, the role went to him.
Because of the late switch in stars, newspaper previews still listed Powell and not Jimmy as one of the stars. Here's an example from the Lima News, Lima, OH: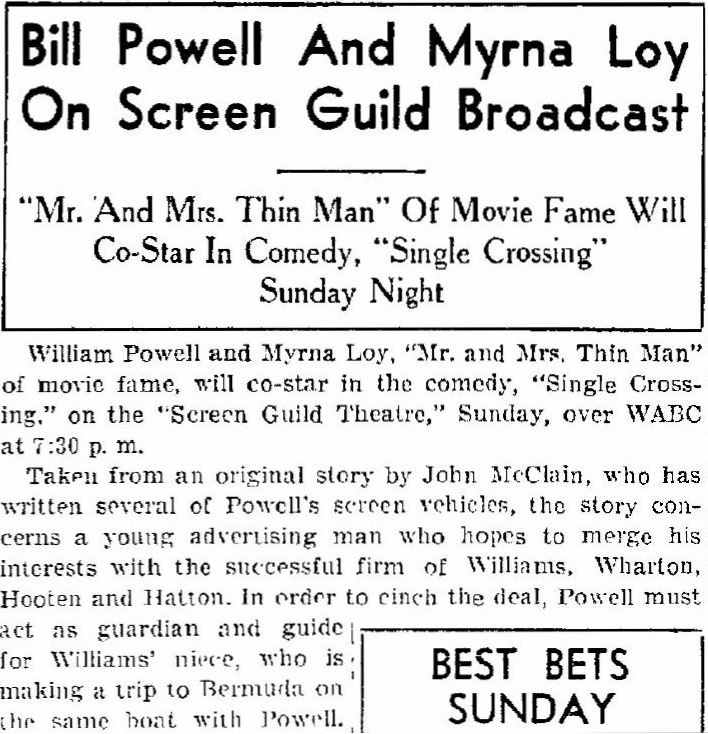 Stewart, as G. Alan Merrick, and Miss Loy, as Diana Hartley, are the only actors identified in the program's credits. Here, in two acts, is Single Crossing, originally broadcast seventy-six years ago.
Act 1:
Act 2: