The Sealtest Village Store was an NBC half hour program, broadcast on the east coast at 9:30 p.m. It starred Jack Carson and Eve Arden. It was also known simply as Village Store or The Jack Carson Show.
The show was advertised in a variety of ways. If you look closely at this Sealtest ad from the December 4, 1947, edition of The Daily Times, New Philadelphia, OH, you'll see the show mentioned at the bottom left. It even mentions Jimmy Stewart.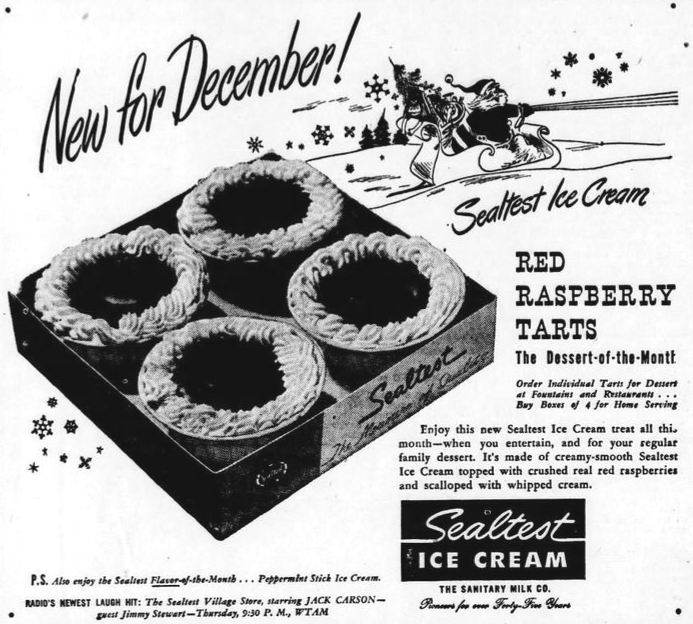 This listing from The Brooklyn Daily Eagle lists it as the Jack Carson Show.

Although not mentioning Jimmy Stewart, this nice display ad is from The Sandusky Register, Sandusky, OH.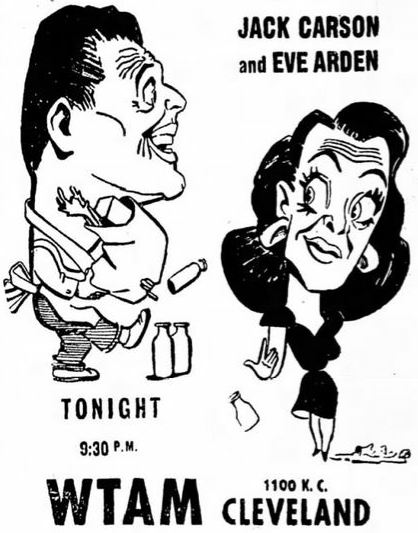 Finally, this preview is from the Wisconsin State Journal, Madison, WI.

This show is not available, so the exact nature of Stewart's visit is not known. According to the preview above, he is the recipient of some unwanted romantic attention from Eve Arden. However, the photo below seems to show that affection coming from Jack Carson. From the look on both Jimmy and Eve's faces, they don't approve.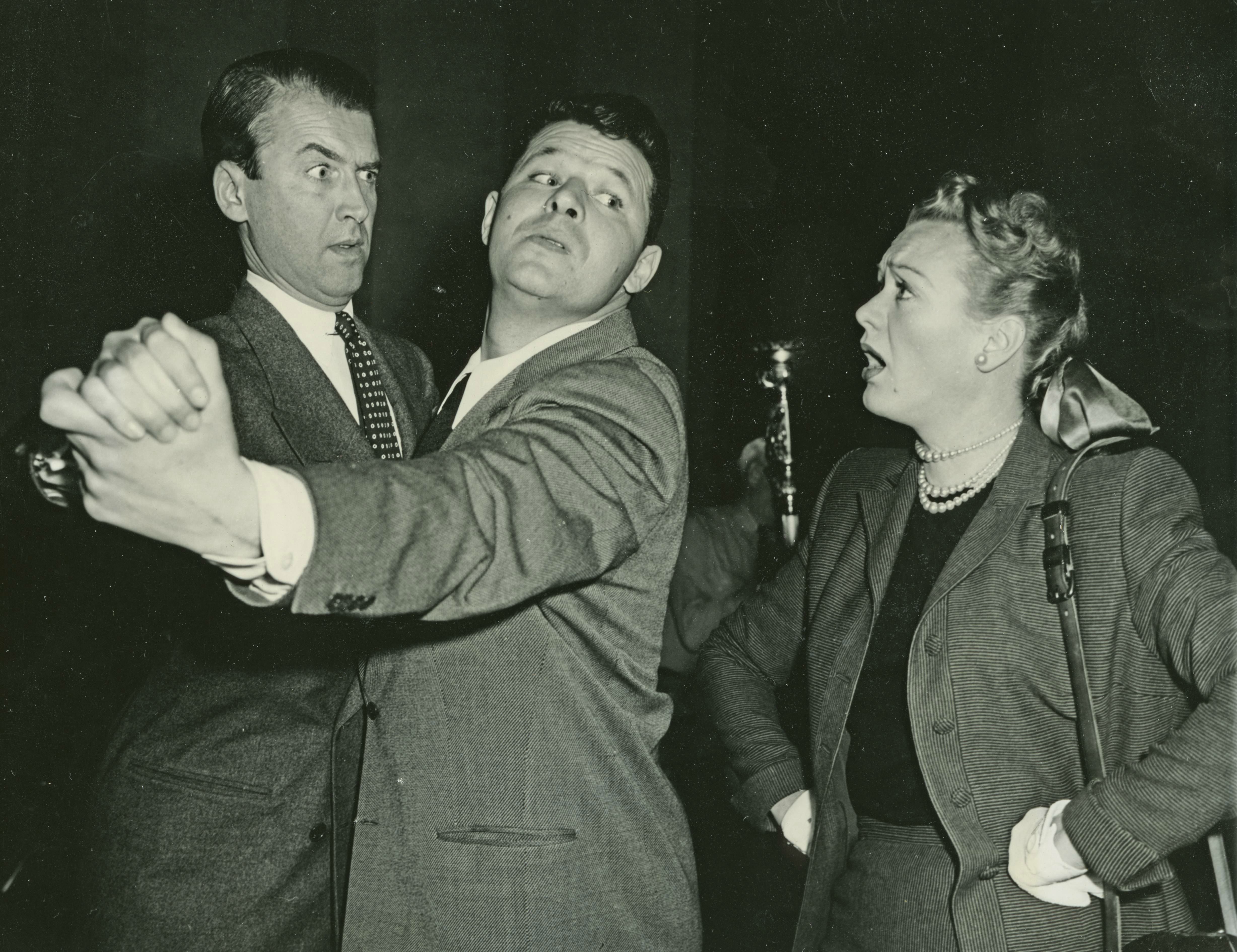 (Update: November 30, 2016)
Here is a scan of Stewart's contract for his appearance on the program. He was to be paid $5000. Compared to other contracts we have seen, this was a high amount.