A set of 14 CD's featuring radio shows which starred Myrna Loy is often for sale on the internet. One of these CD's has Miss Loy appearing with Jimmy Stewart.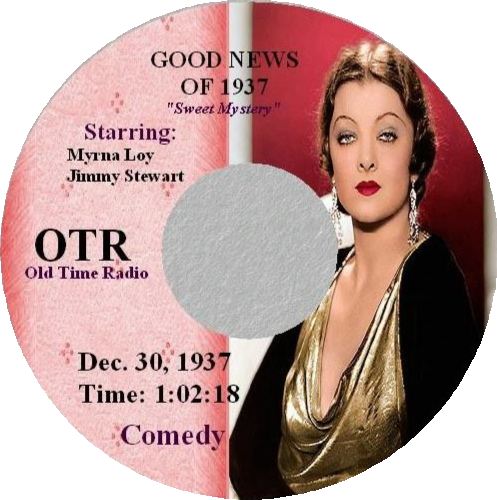 Miss Loy guested on the December 30, 1937, broadcast of Good News of 1937. Stewart was the host that evening and also acted in a skit titled Sweet Mystery with her.
The entire hour-long program can be found in the blog "Good News of 1938 (December 30, 1937)," which was posted December 30, 2015.