On May 19, 1949, Jimmy Stewart starred as Phil Martin in the play Consequence  for the second time on the Suspense series. He had first played the role on February 21, 1946 (see previous blog). The same script was used for this appearance, but the supporting cast was different. On this show, Betty Lou Gerson played Gwen Martin and Paul Ford was heard as Mr. Dooley. The sponsor and "Voice of Suspense" had also changed. The program was now being sponsored by Auto-Lite and Paul Frees was the new announcer. The producer-director had changed, too. William Spier had done the first broadcast, while Anton M. Leader handled the second.
The newspaper clippings for the show feature two different titles. Some were calling it Revenge: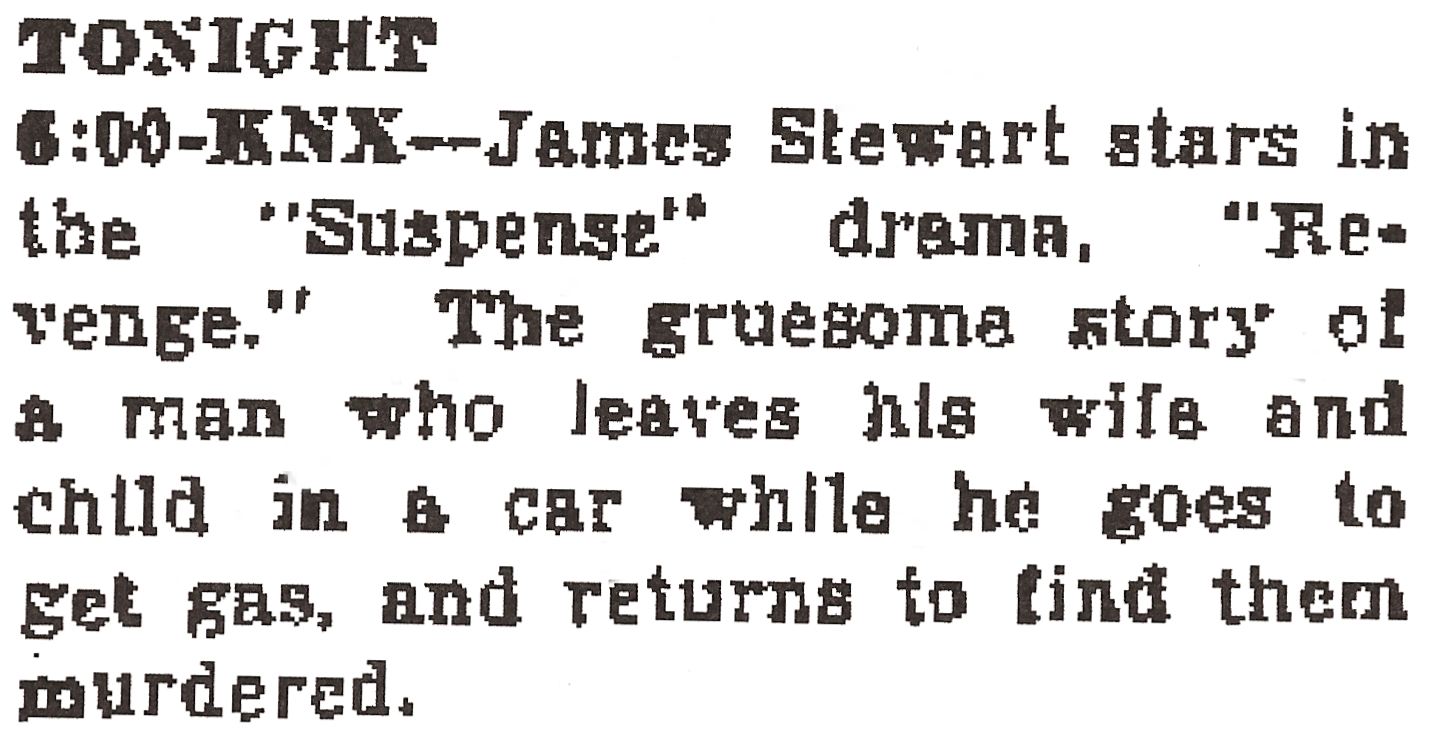 Others got the title correct: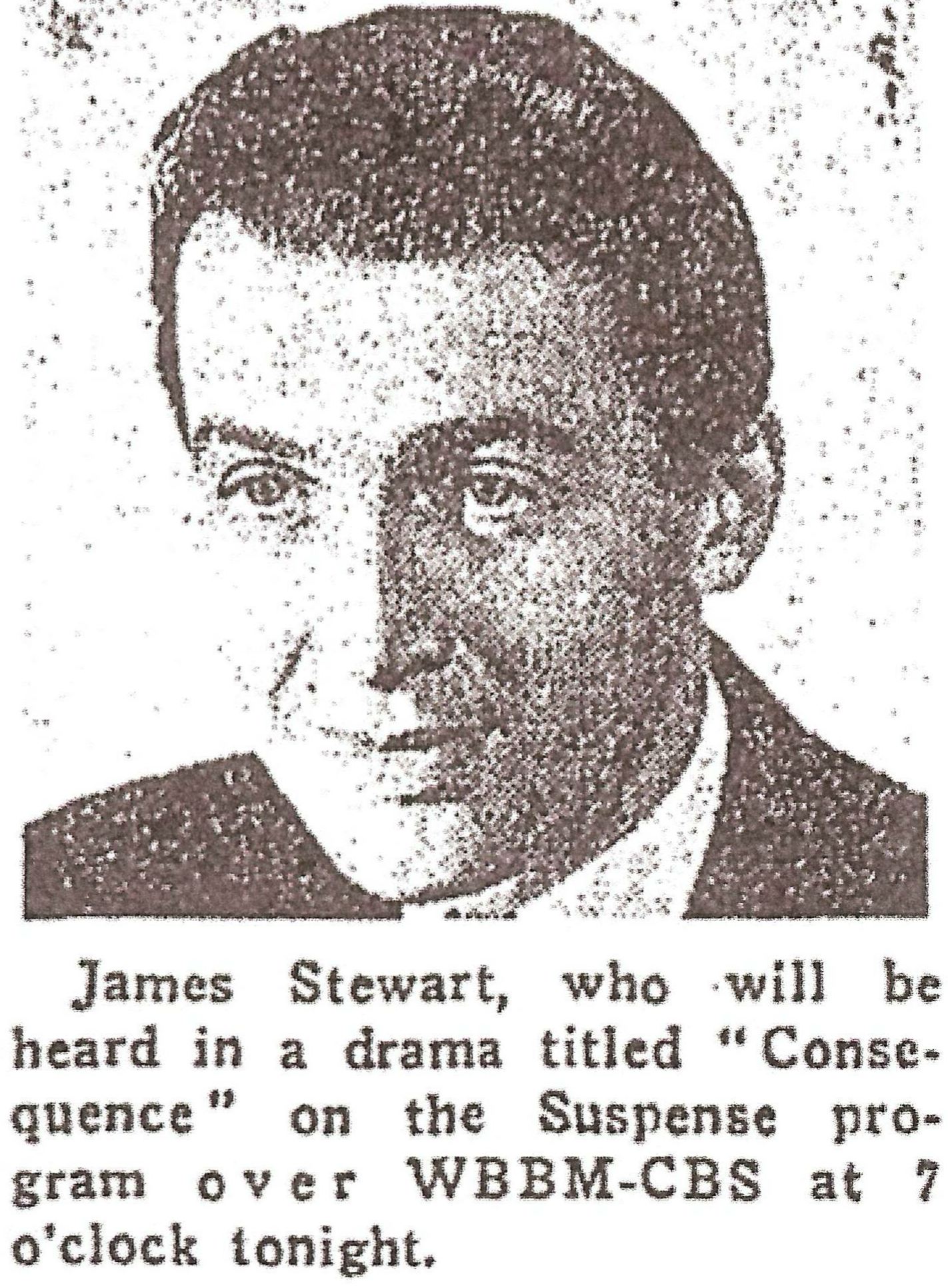 As with other shows in the series, this one was issued to radio stations on a 16-inch transcription disc.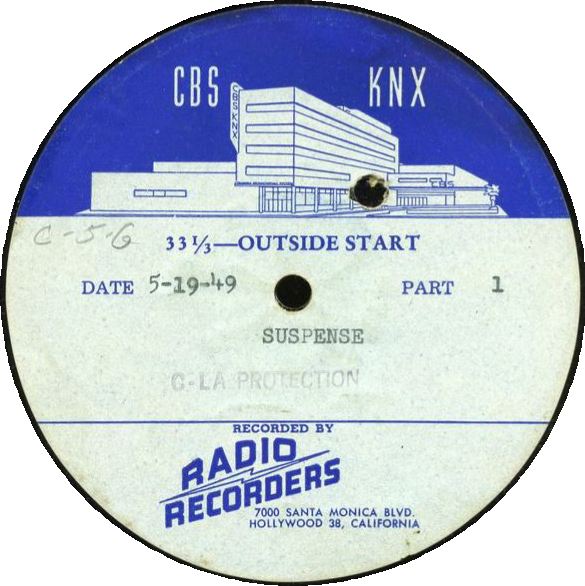 Consequence – Part 1
Consequence – Part 2
We recently found this listing for the show in the CBC Times (Vol. II, No. 20) for May 15-21, 1949. CBC stands for Canadian Broadcasting Corporation.

The listing adds some previously unknown information about the show, including the fact that it was based on an original story by Samuel Blas and adapted for radio by Herb Meadows. Further research shows the Blas story to be titled Revenge accounting for the reason some newspaper listed the Suspense story by this name. It was originally published in Collier's magazine dated January 11, 1947. Here is a scan of that story.