That's Entertainment (MCA 2-11002), a 2-LP set issued in 1974, features one song by Jimmy Stewart and Eleanor Powell (as mentioned in other blogs, although Powell usually receives credit, the voice is actually that of Marjorie Lane, who dubbed Miss Powell's vocals in the film). The song is Easy to Love and on the album it is part of a medley with Puttin' on the Ritz with Clark Gable. A bit of Stewart's film dialogue is also heard on the track.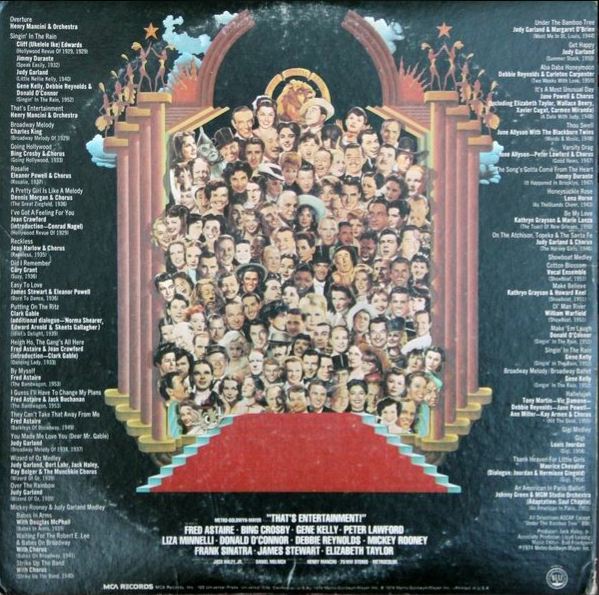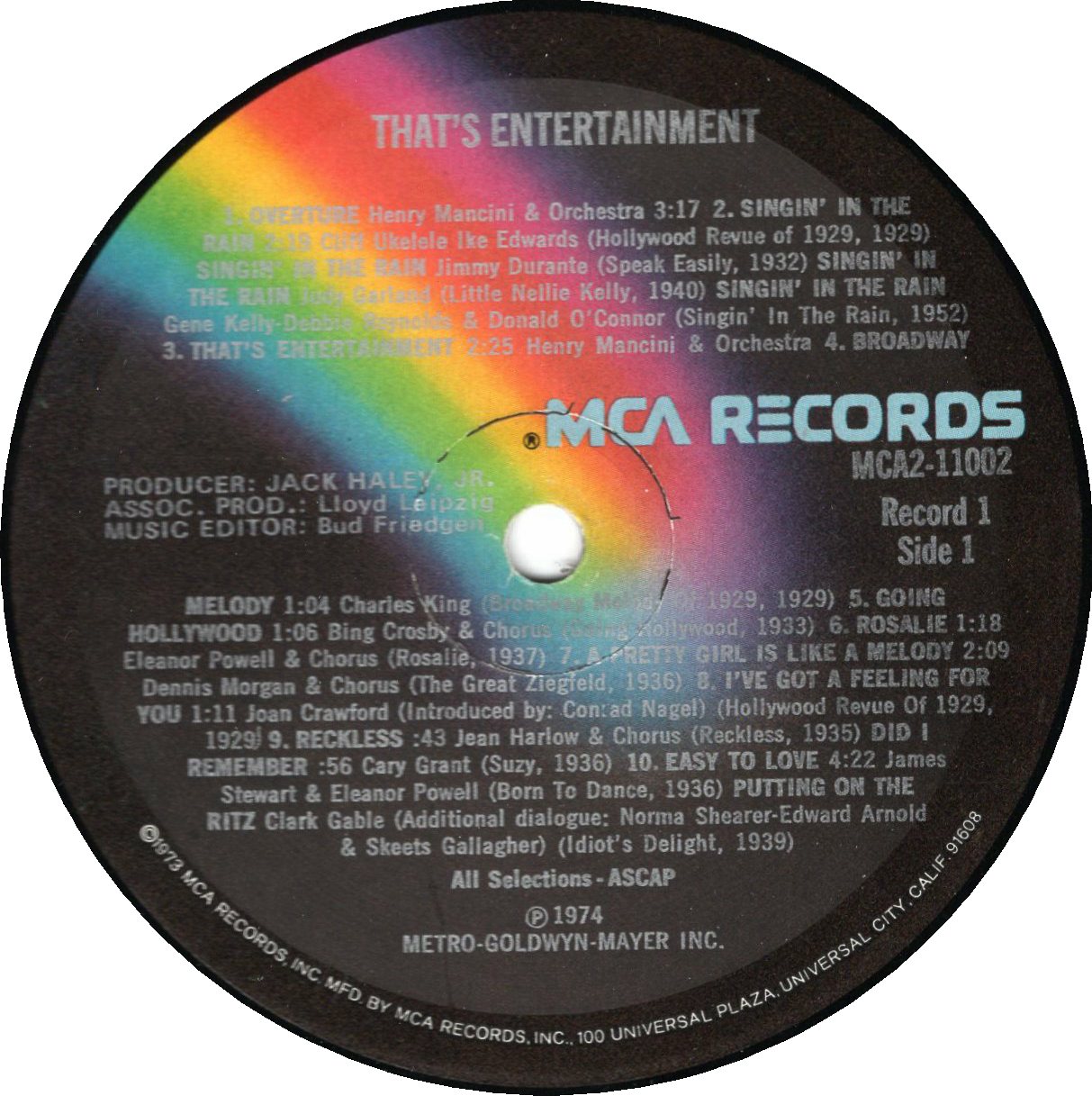 A close-up view of the lower right hand corner of the album cover reveals Stewart's name and photo: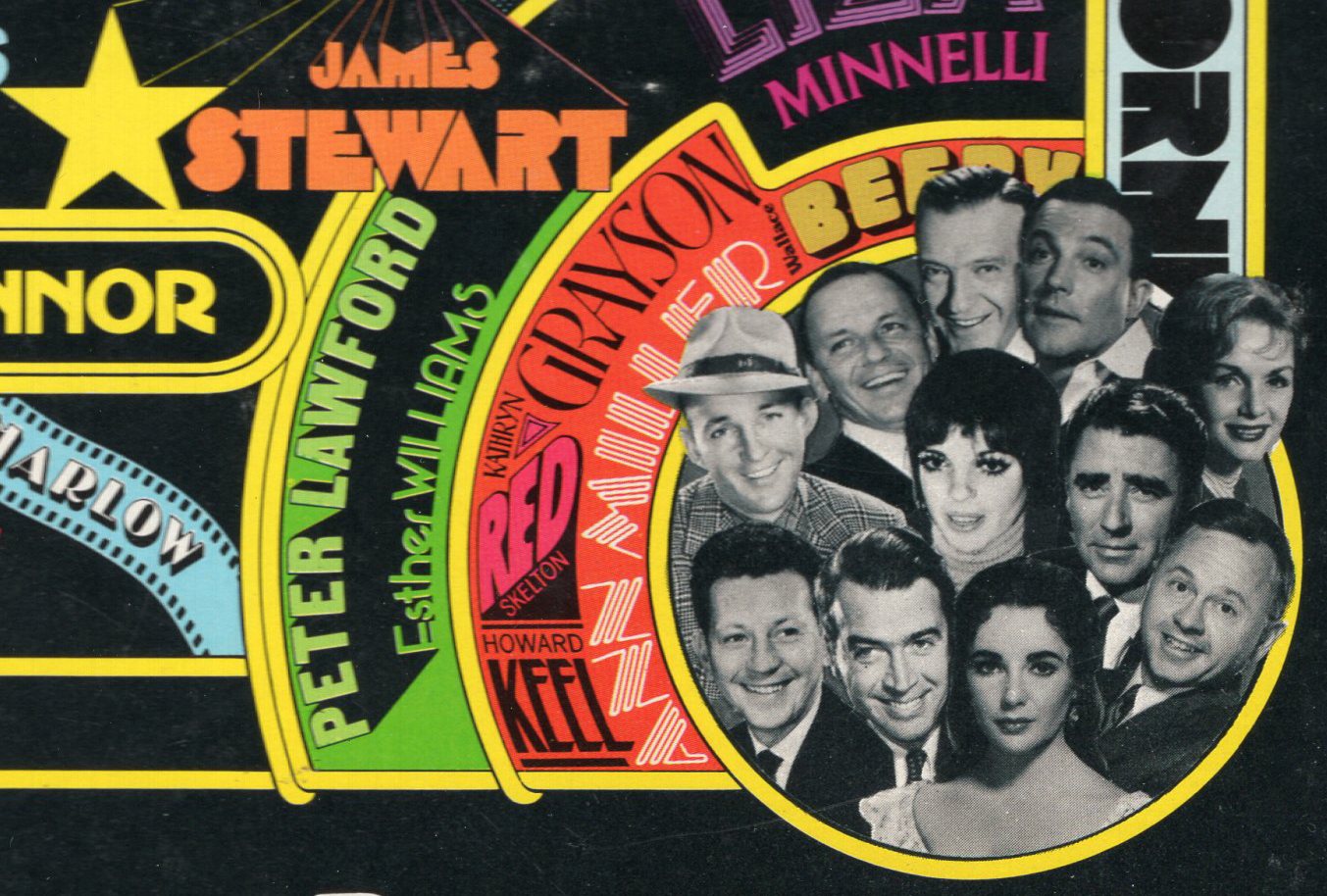 He is also in the mass of faces on the back cover. See if you can find him on this enlargement.
The album had a gatefold jacket (it opened like a book) and inside were more photos of the stars appearing on the album. Stewart was in a photo on the left side of the gatefold: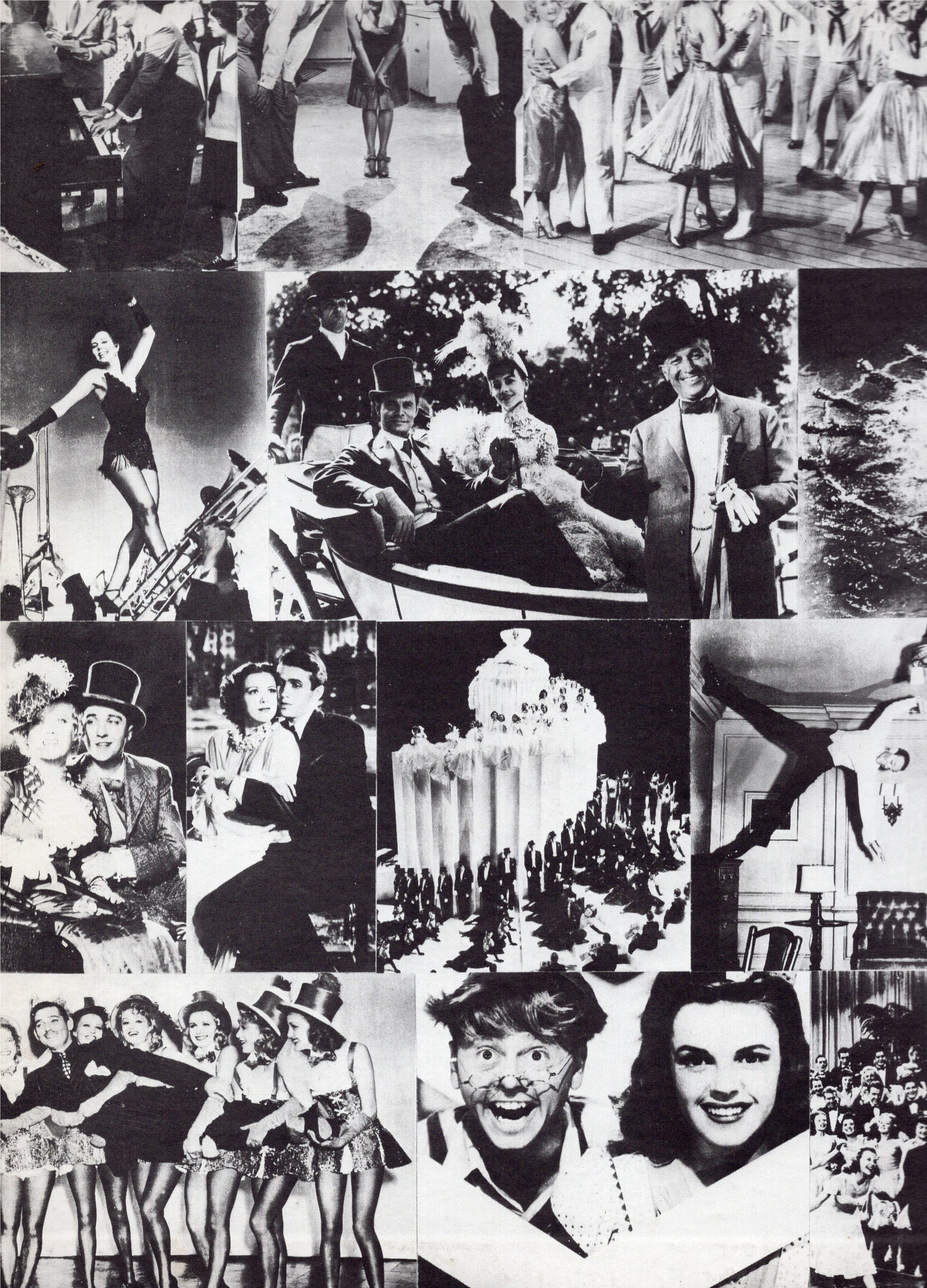 Jack Haley, Jr. served as the album's producer. It was co-produced by Lloyd Leipzig and edited by Bud Friedgen.
The album entered the Billboard "Bubbling Under the Top LP's" chart at #205 on June 15, 1974. The following week, June 22, it entered the "Top LP's" chart at # 195. It remained on the chart for 14 weeks, rising as high as #128.
Easy to Love was released again on the 1995 6-CD boxed set, That's Entertainment! The Ultimate Anthology of M-G-M Musicals (Phino Records R2 72182):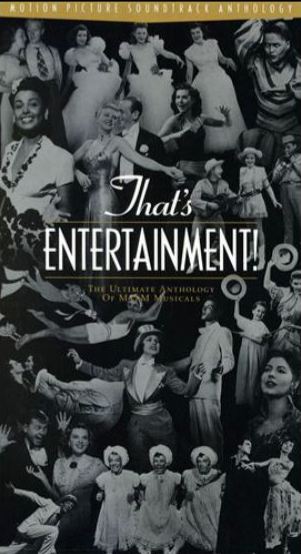 In 2006, the Rhino box was re-issued (Rhino/Warner Brothers R2 73192):