Here we have a relatively new item from England. The CD was released in 2012 and is widely available on the internet.
Sounds of Yesteryear DSOY909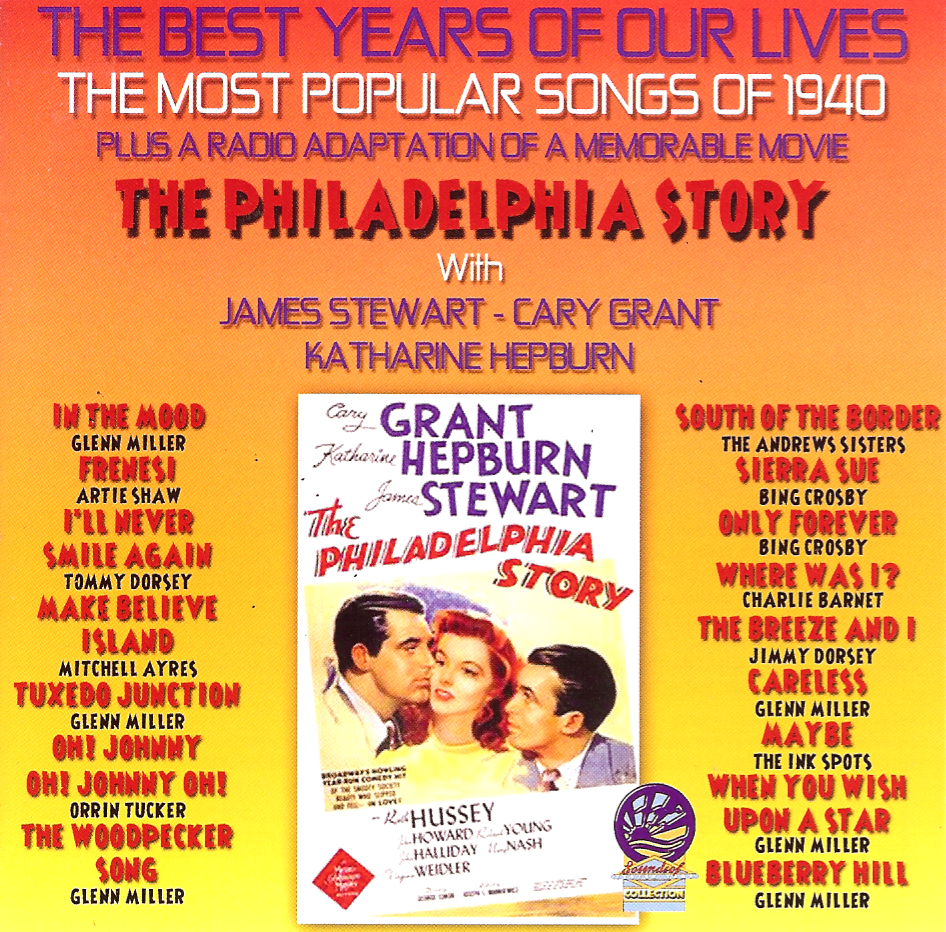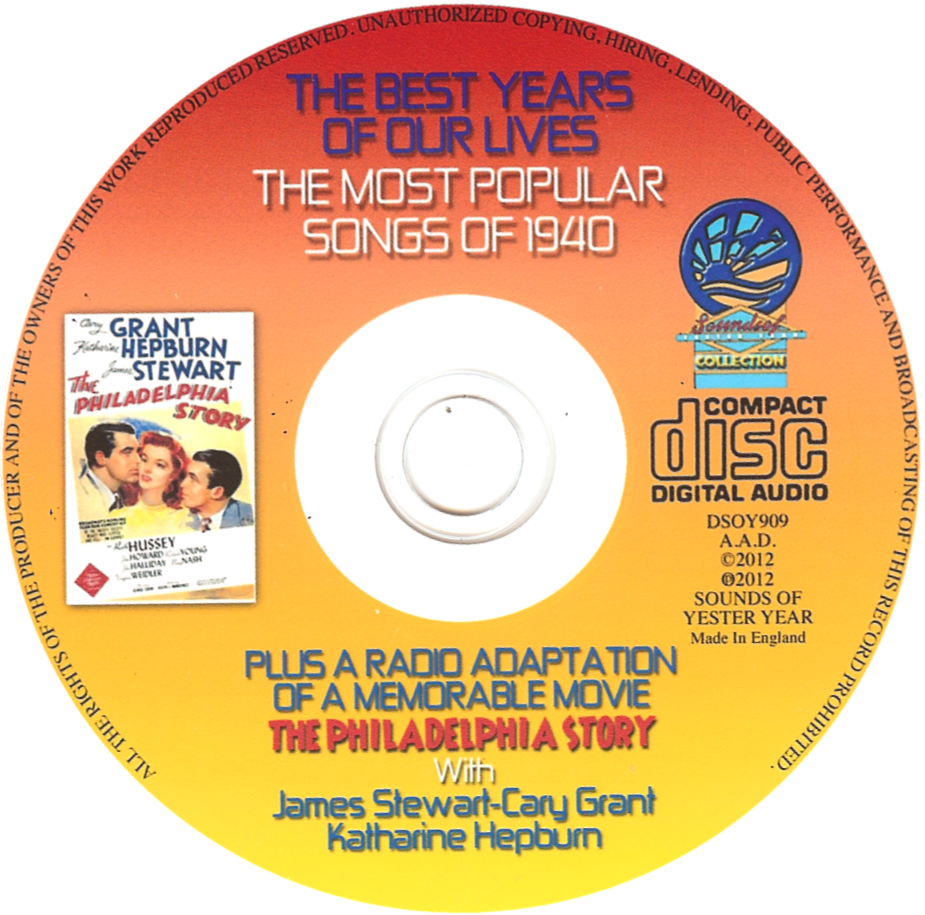 The final track on the CD is the one that would be of interest to Stewart Fans. It is a copy of his appearance in The Philadelphia Story as presented on The Lady Esther Screen Guild Theater on March 17, 1947. Appearing with him were his costars from the film version, Katharine Hepburn and Cary Grant. The show has been edited for the CD release, with the beginning, ending and all commercials removed.
The original program was highly publicized because of the stars and the popularity of the film:

There were even some publicity photos taken, including this one showing Stewart and Grant wearing skirts during a rehearsal: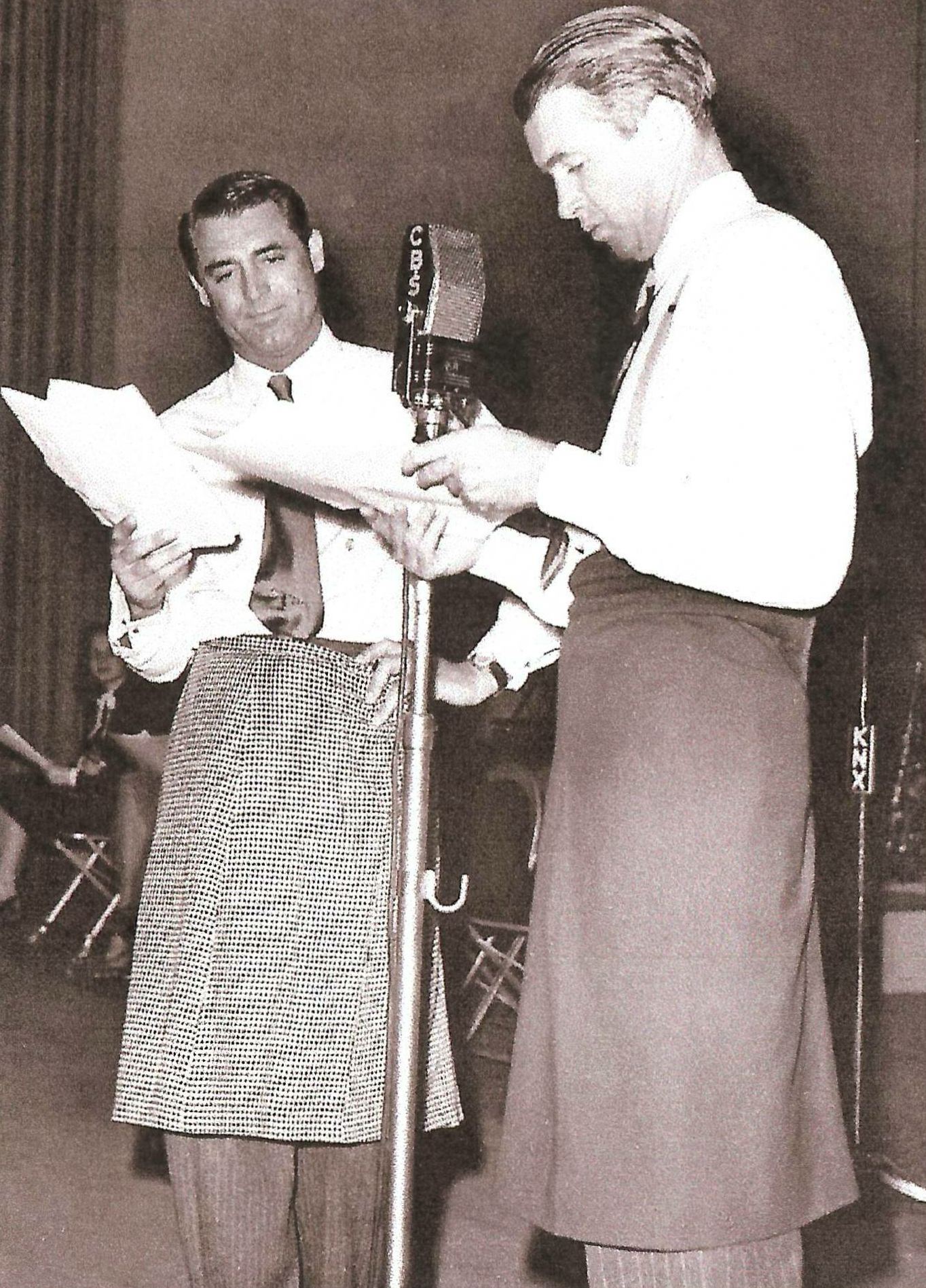 As mentioned, the ending of the program has been edited from the CD release. Here is the part of it where the three stars returned to talked with Truman Bradley. Miss Hepburn does most of the talking.