For the final program of the 1953-1954 radio season, broadcast on June 20, 1954, Edgar Bergen, Charlie McCarthy and their special guest Nelson Eddy, provided listeners with a "clip show." Recorded sections from many past programs were used to piece together the show.
This preview from the Lincoln Sunday Journal and Star, Lincoln, NE, outlines many of the clips to be heard. Stewart is mentioned near the bottom of the first column.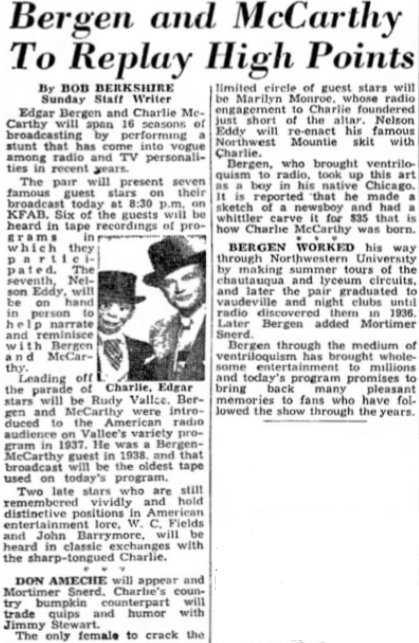 Stewart is also listed as a guest in this ad from the Lubbock Avalanche-Journal, Lubbock, TX: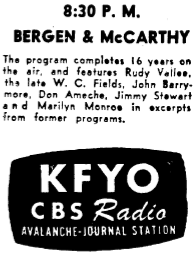 Mr. Stewart's clip came from his appearance on the program broadcast on May 10, 1953. Jimmy had to sign a contract allowing his appearance to be rebroadcast. Notice that the contract states that the clip was to be brief (not to exceed twenty seconds). The actual clip used was just over five minutes in length and was the longest one used in the program. For the use of the clip, Stewart was to be paid the sum of $70. The clip would be used again in two future programs – on May 6, 1956 and again on November 15, 1964.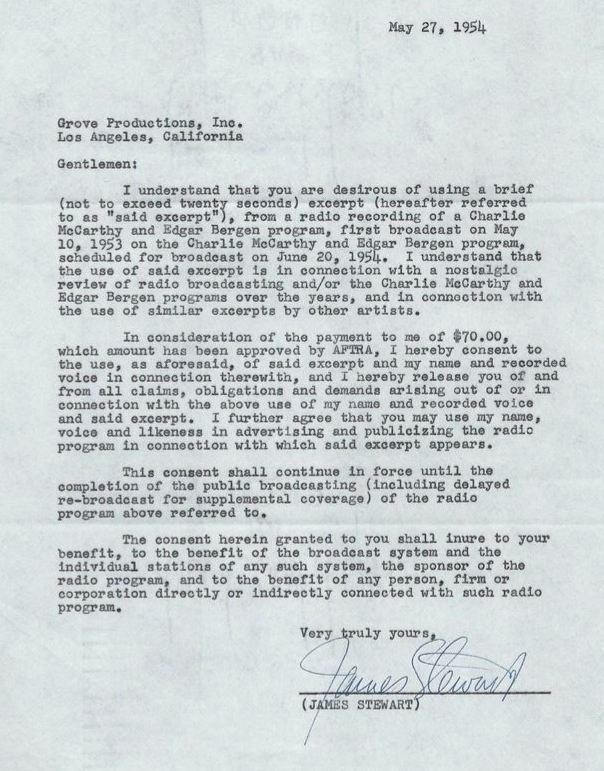 In the segment used, Zeke Stewart and Mortimer Snerd discuss farming. Listen for it in part two of the program.
Part 1:
Part 2: