Jimmy's first appearance on The Jack Benny Show came on Sunday, January 9, 1949, in an episode called Lunch at the Brown Derby. The CBS program was broadcast from 7 to 7:30 p.m. The Benny show, having been on the air for many years, usually didn't get more than a mention in the radio listings because fans knew when and where to tune in. This one appeared in the New York Times:

In this episode, Jack goes to the Brown Derby for lunch and runs into Jimmy Stewart. He tries to talk Jimmy into starring in a new film he is producing. Jack tries a series of tricks to get Stewart to agree, but he is unsuccessful.
Also heard during the show are Mary Livingstone (Jacks' Wife), Dennis Day, Phil Harris, Eddie "Rochester" Anderson and Mel Blanc as Chilius, the waiter.
Here's the entire program, recorded directly from an original 16-inch transcription disc.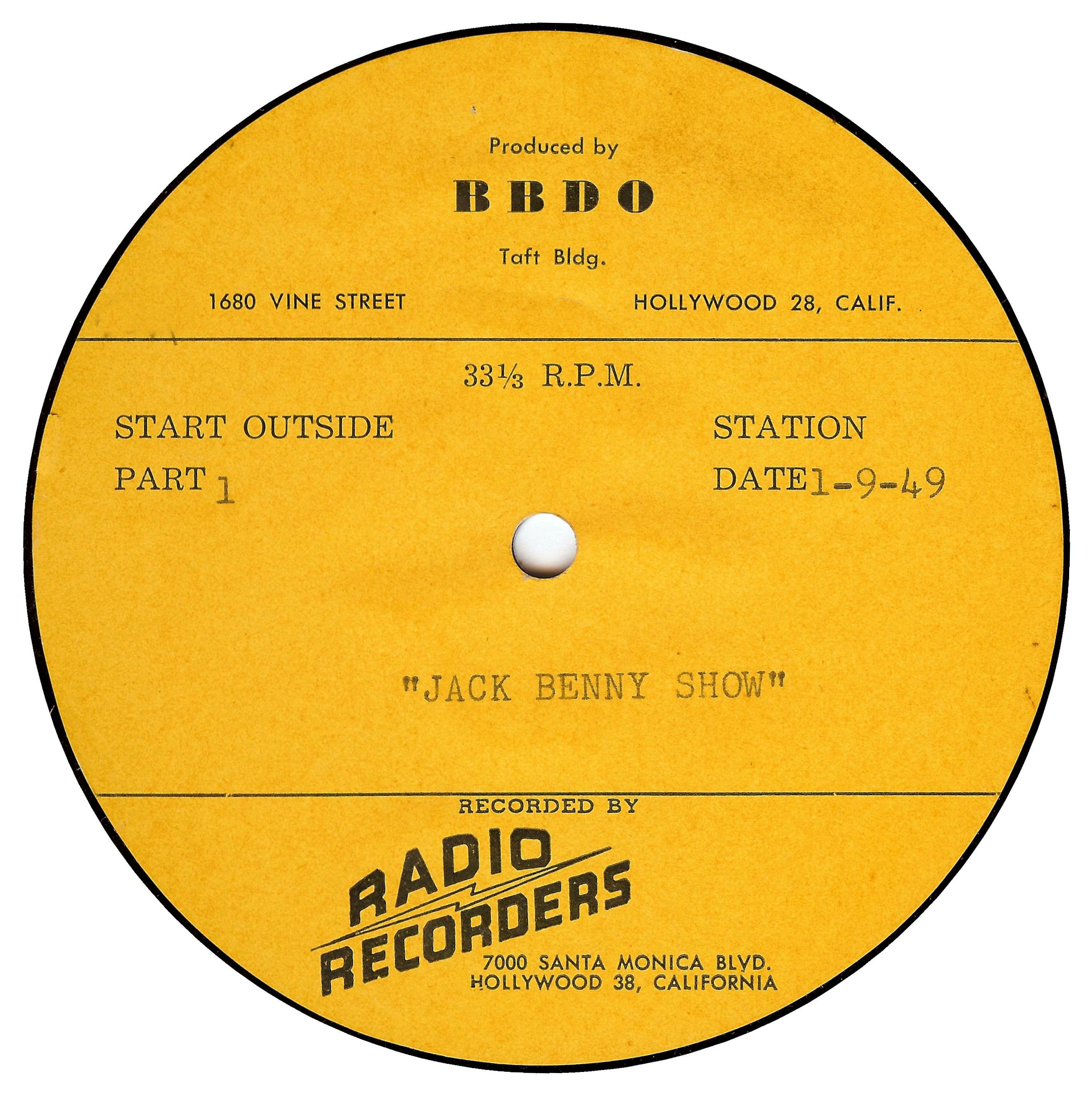 Here's a photo from the early 1940's show Jack, Jimmy, Mary  and Henry Fonda. Jimmy and Fonda were on leave from their military commitments and made a visit to the show.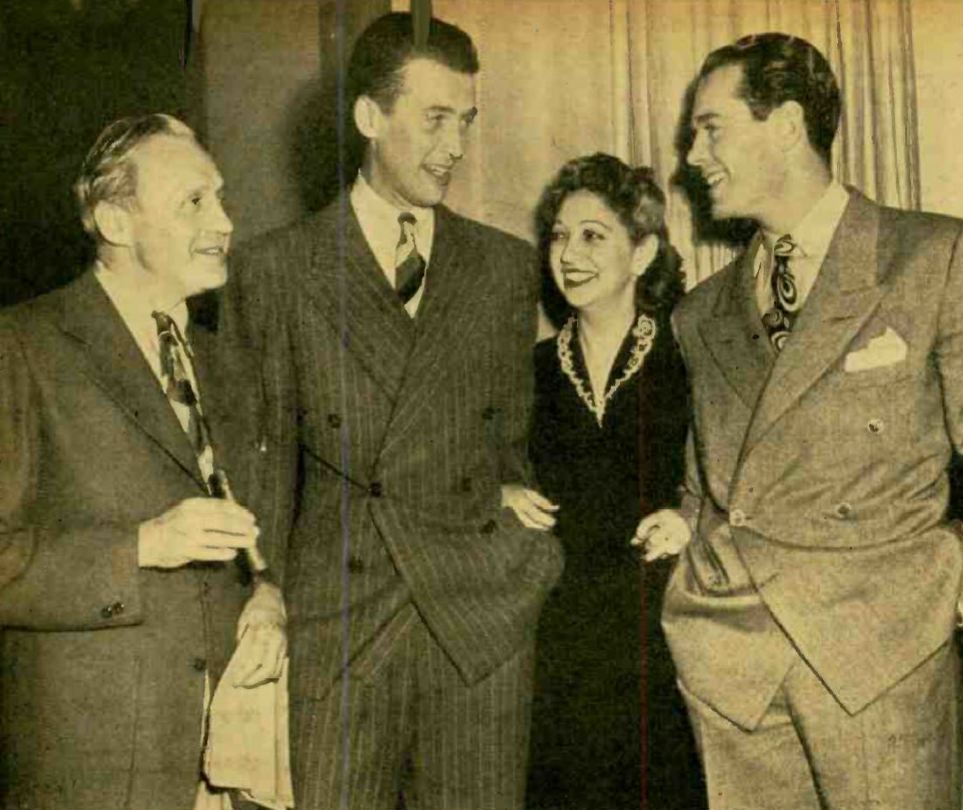 Here's a column called "Best Gags of the Month" Which we recently spotted in the May, 1949, edition of Radio & Television Best magazine. It features a joke from this Benny show.