Jimmy Stewart's first appearance on the Theater Guild on the Air program was also the first show of the new 1947-1948 radio season. On September 7, 1947, he starred as Biff Grimes in their production of One Sunday Afternoon. He had previously starred as Grimes in the August 28, 1946, broadcast of Academy Award (Theater). That production had been a half hour program, while Theatre Guild of American was an hour in length.
Several newspaper clippings from the day of the broadcast are shown below. The first is from the Anniston Star, Anniston, AL.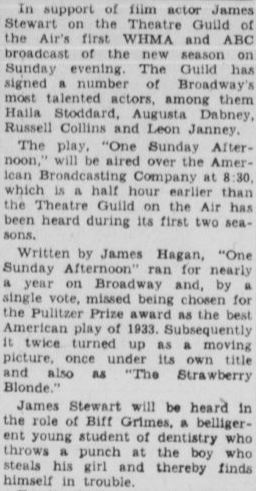 The next clipping is from The Daily Ardmoreite, Ardmore, OK.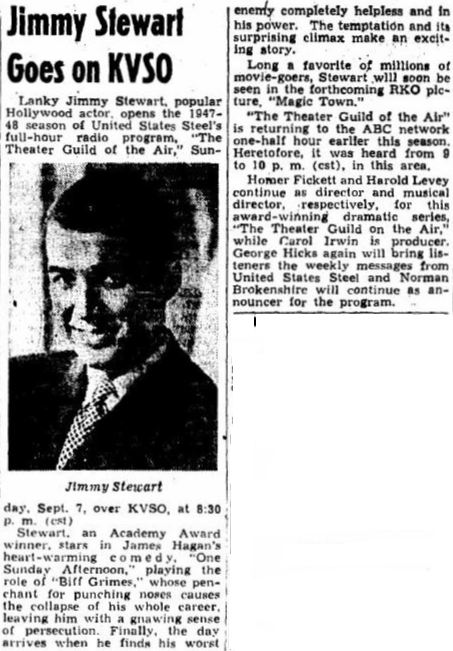 A display ad, like the one below from The Ogden Standard-Examiner, Ogden, UT, also ran in many newspapers that day.

One final ad, this one from The Paris News, Paris, TX, is included here because of its strangeness.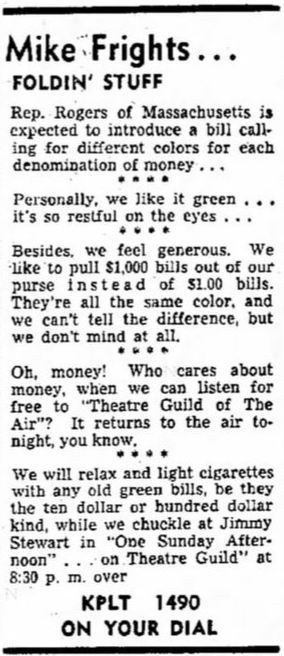 A review of the program appeared in the September 20, 1947, edition of Billboard magazine:
The show was also reviewed in the September 10, 1947, issue of Variety:

The same issue of Variety also carried an obituary of James Hagan, the writer of One Sunday Afternoon. Both Stewart and the play are mentioned.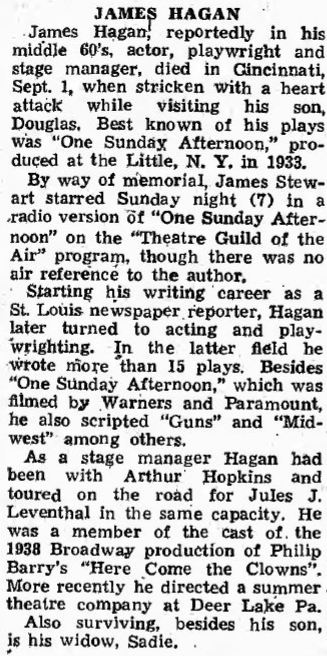 This photo of Stewart and Leon Janney acting out a scene from the play was included in Jimmy Stewart on the Air.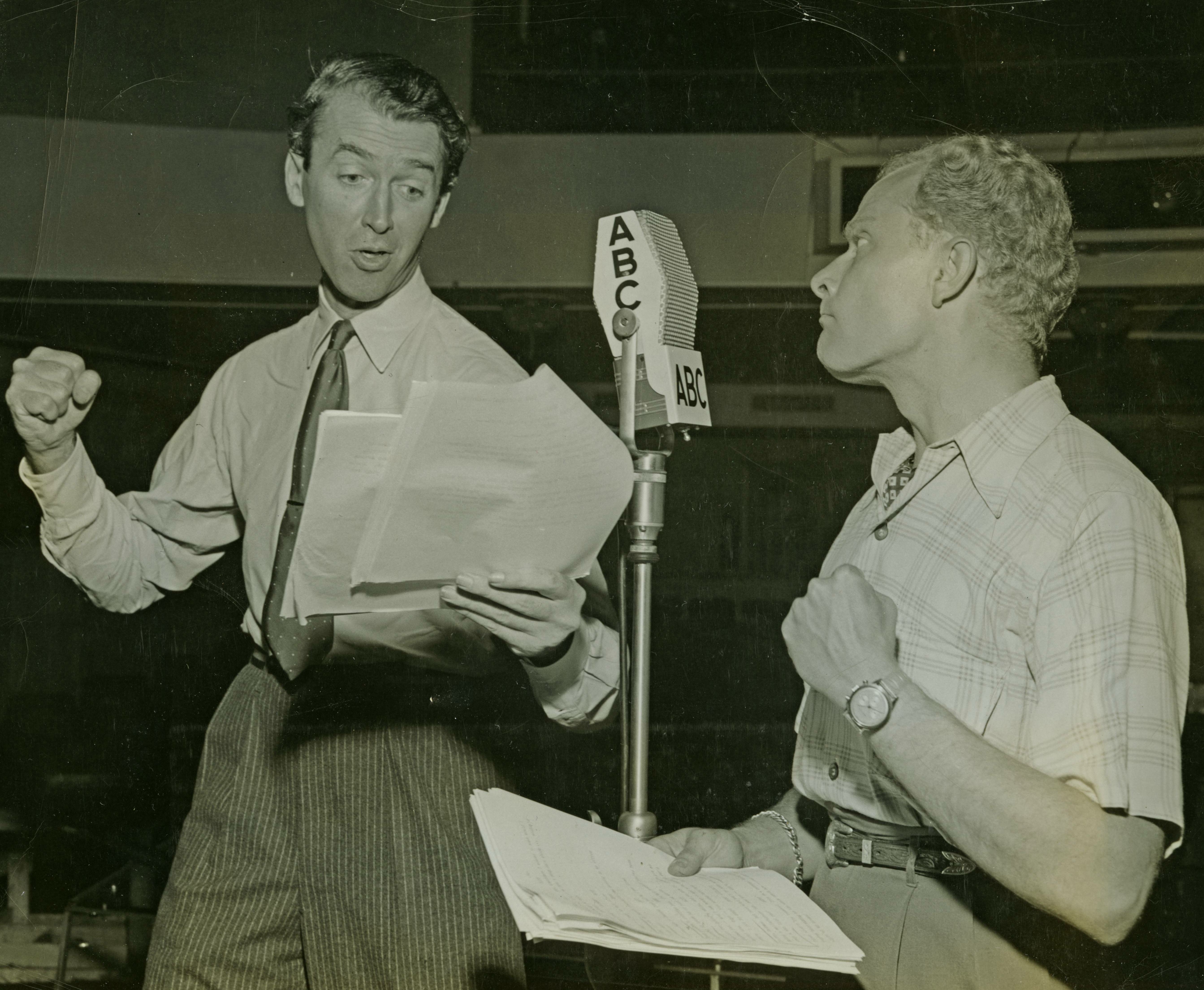 However, what was not included in the book was the following ad which appeared in several magazines. The ad was for ABC programs in general and featured a cropping of the above photo to show just Stewart. This then served as the backdrop for the ad.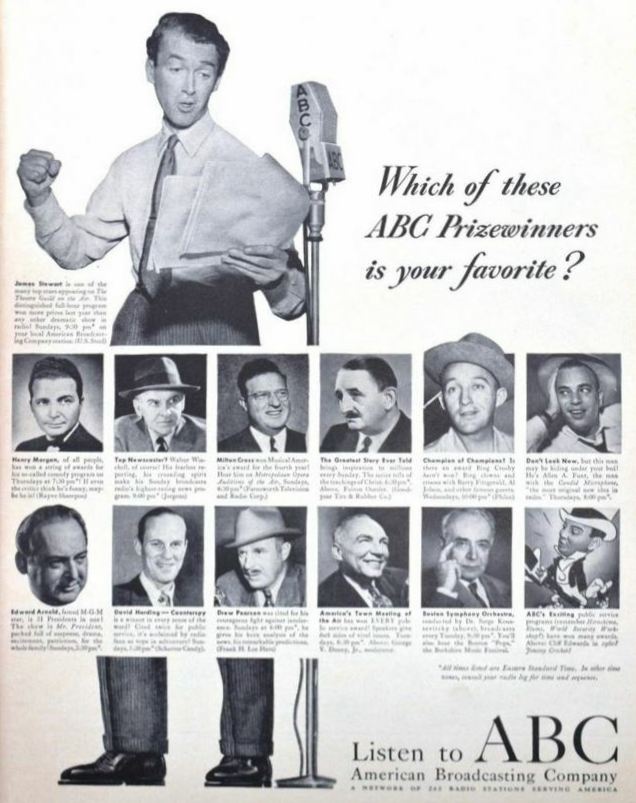 Unfortunately, the program itself is not available, but a script of the show has recently come into our possession. That script, minus about four pages of commercial copy, will be presented here for you to read. One difference between the script and the two reviews already seen is that both the reviews list Erik Barnouw as the writer, while the script correctly credits James Hagan as the author and Philo Higley as the adaptor.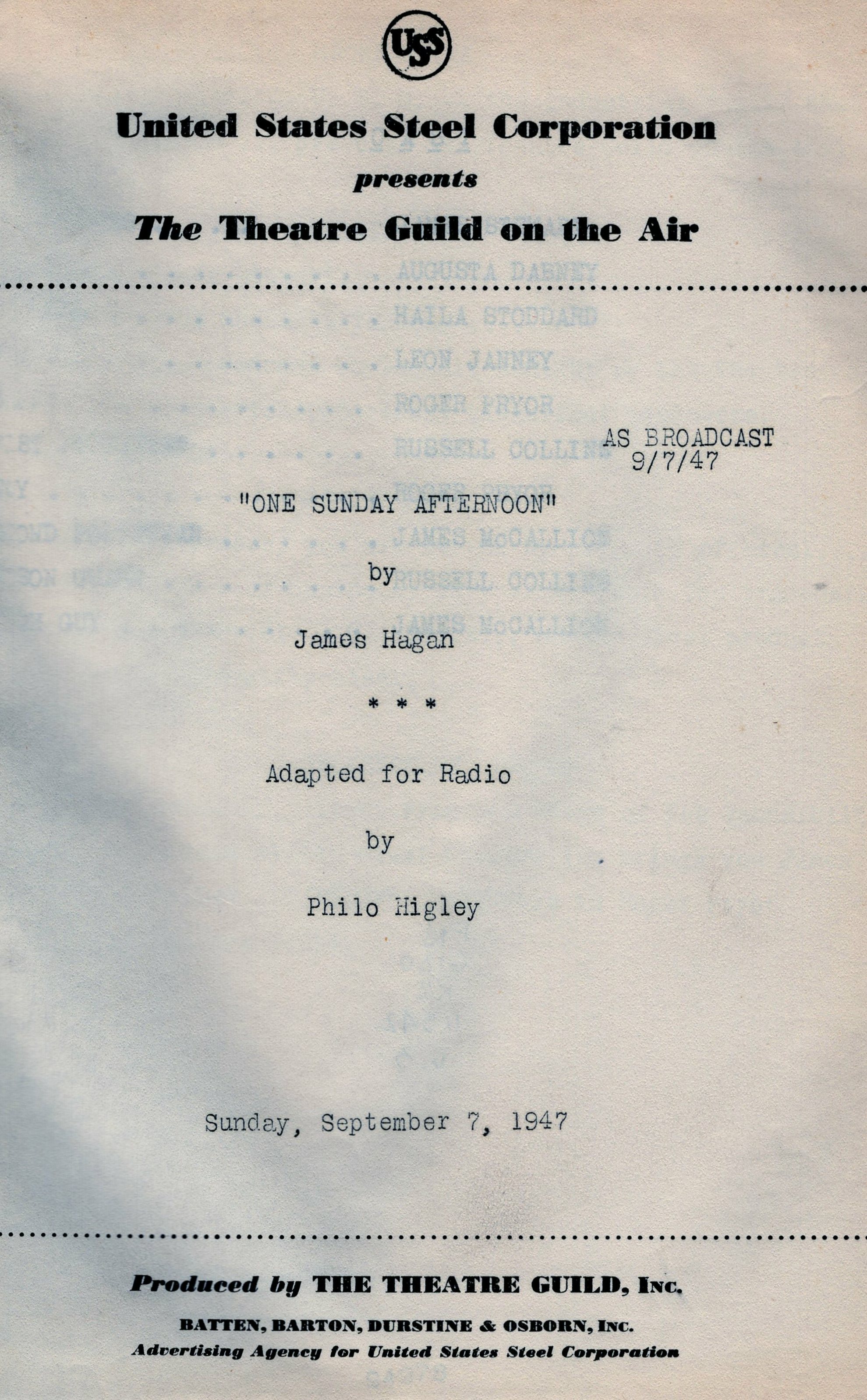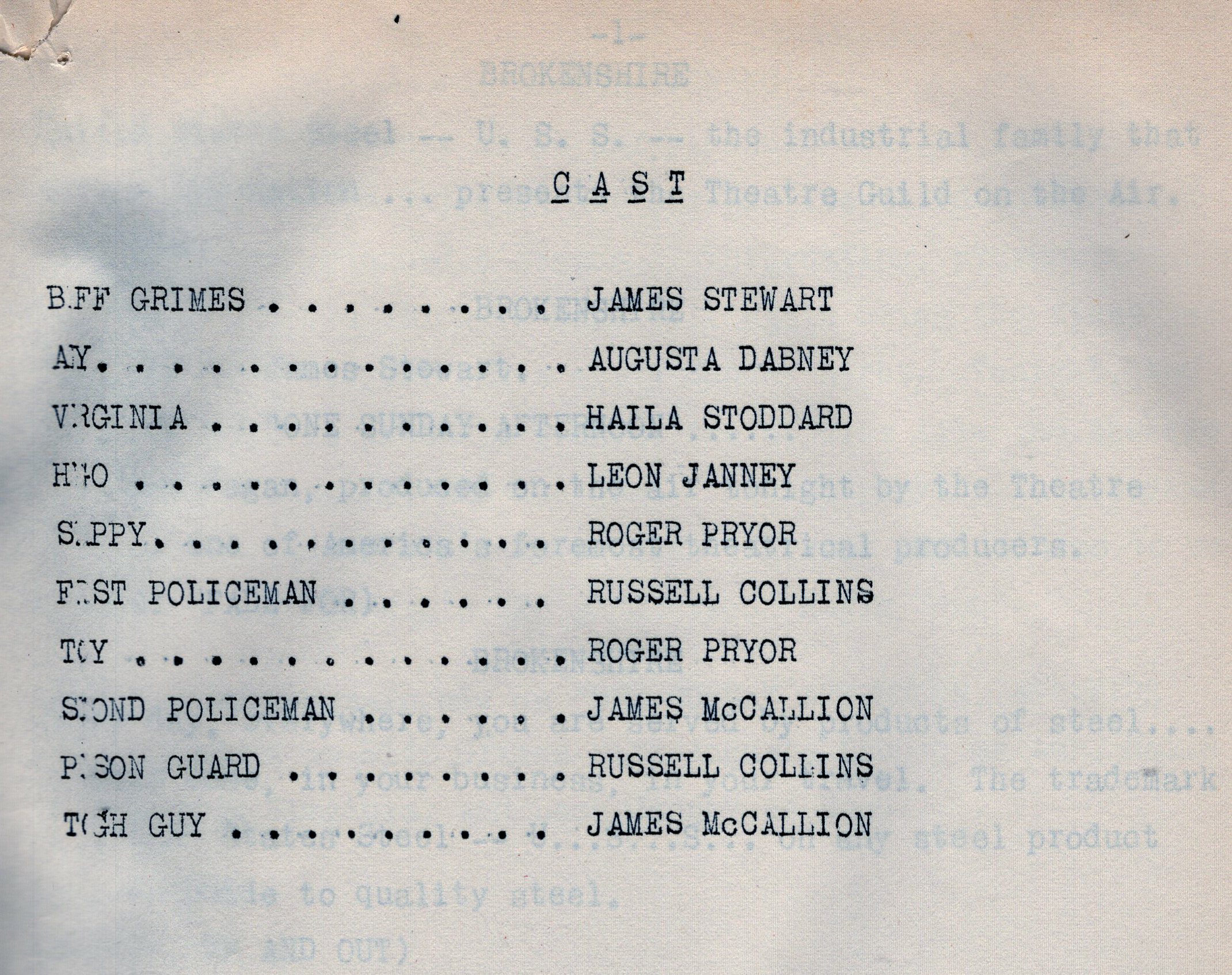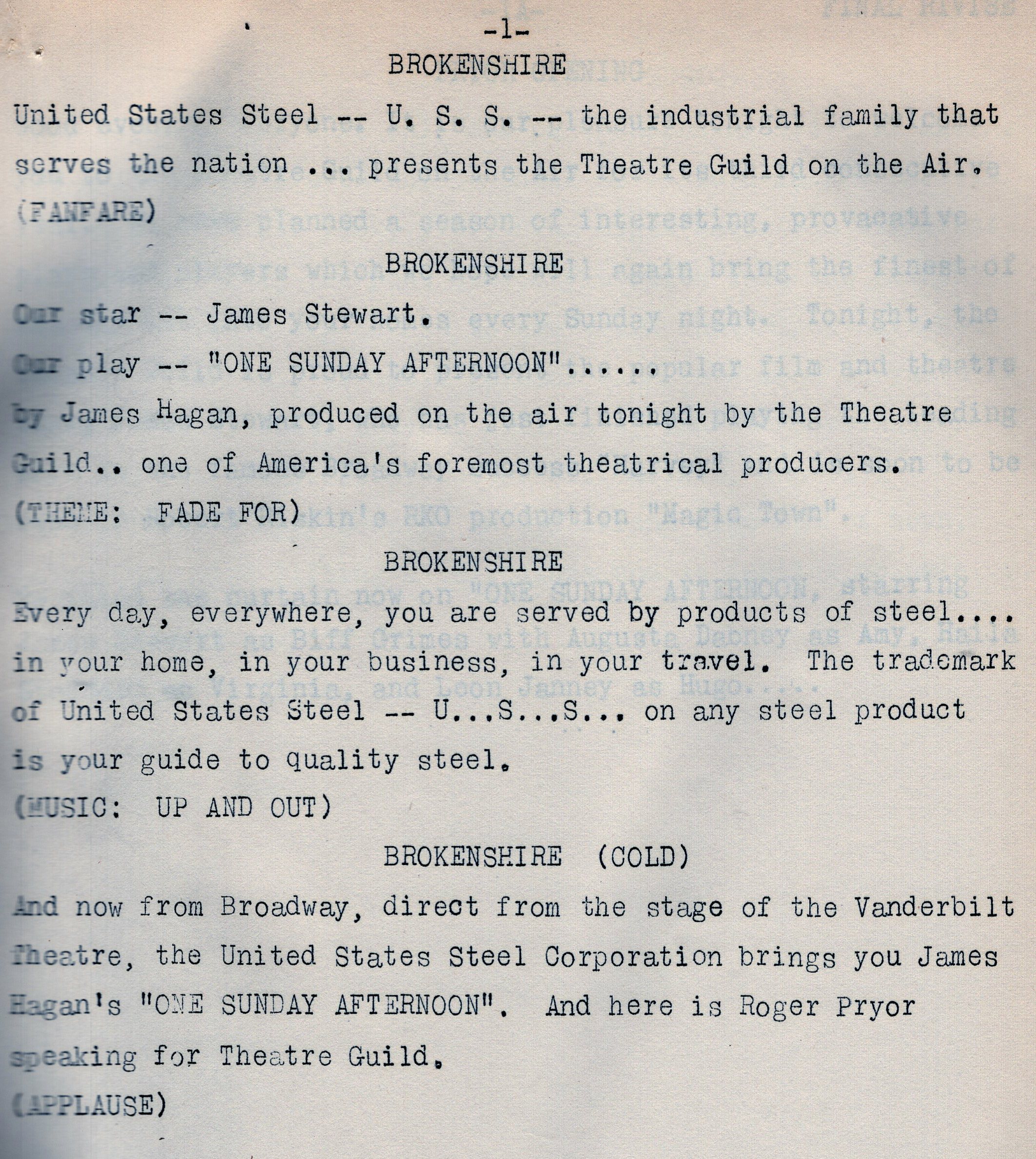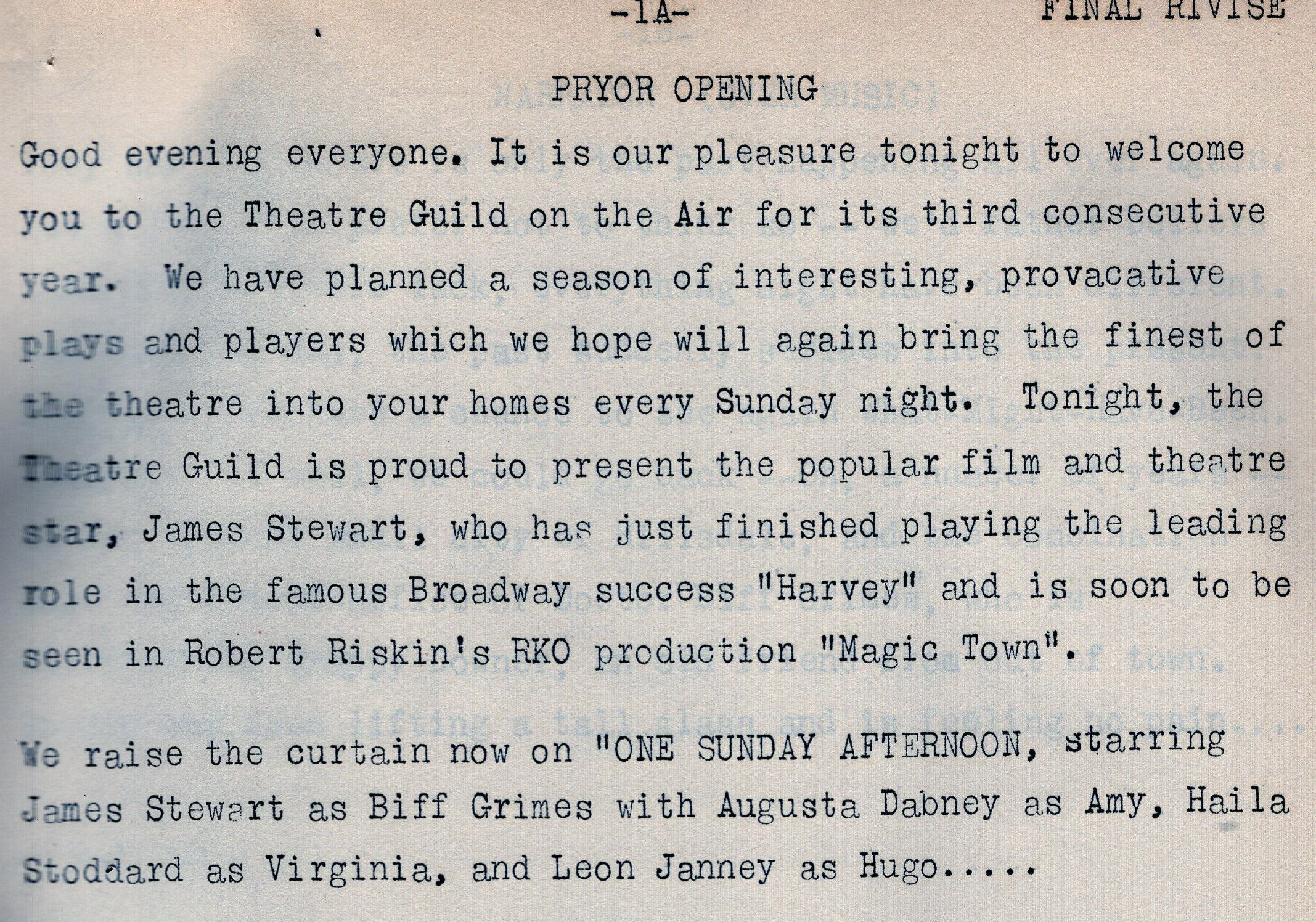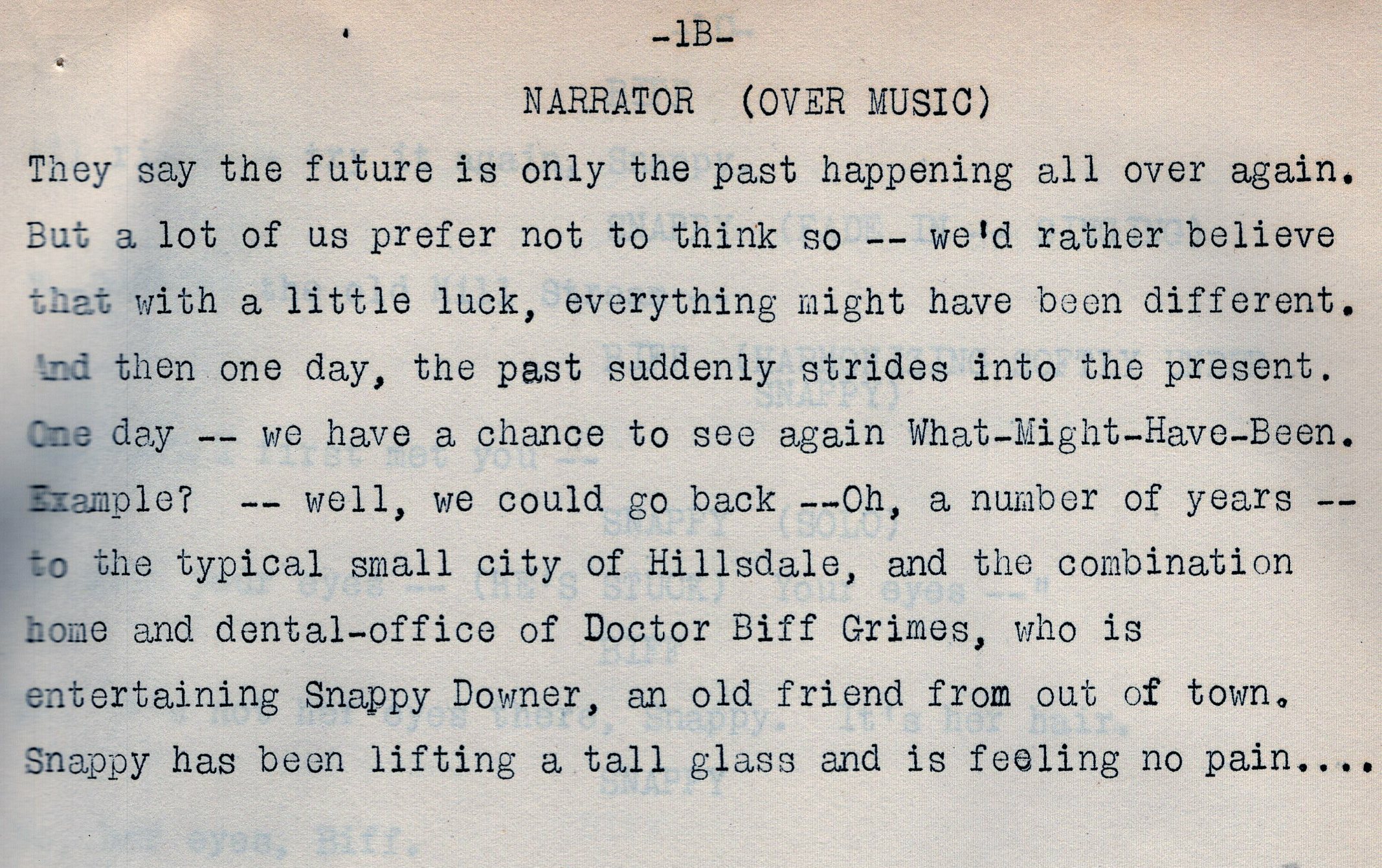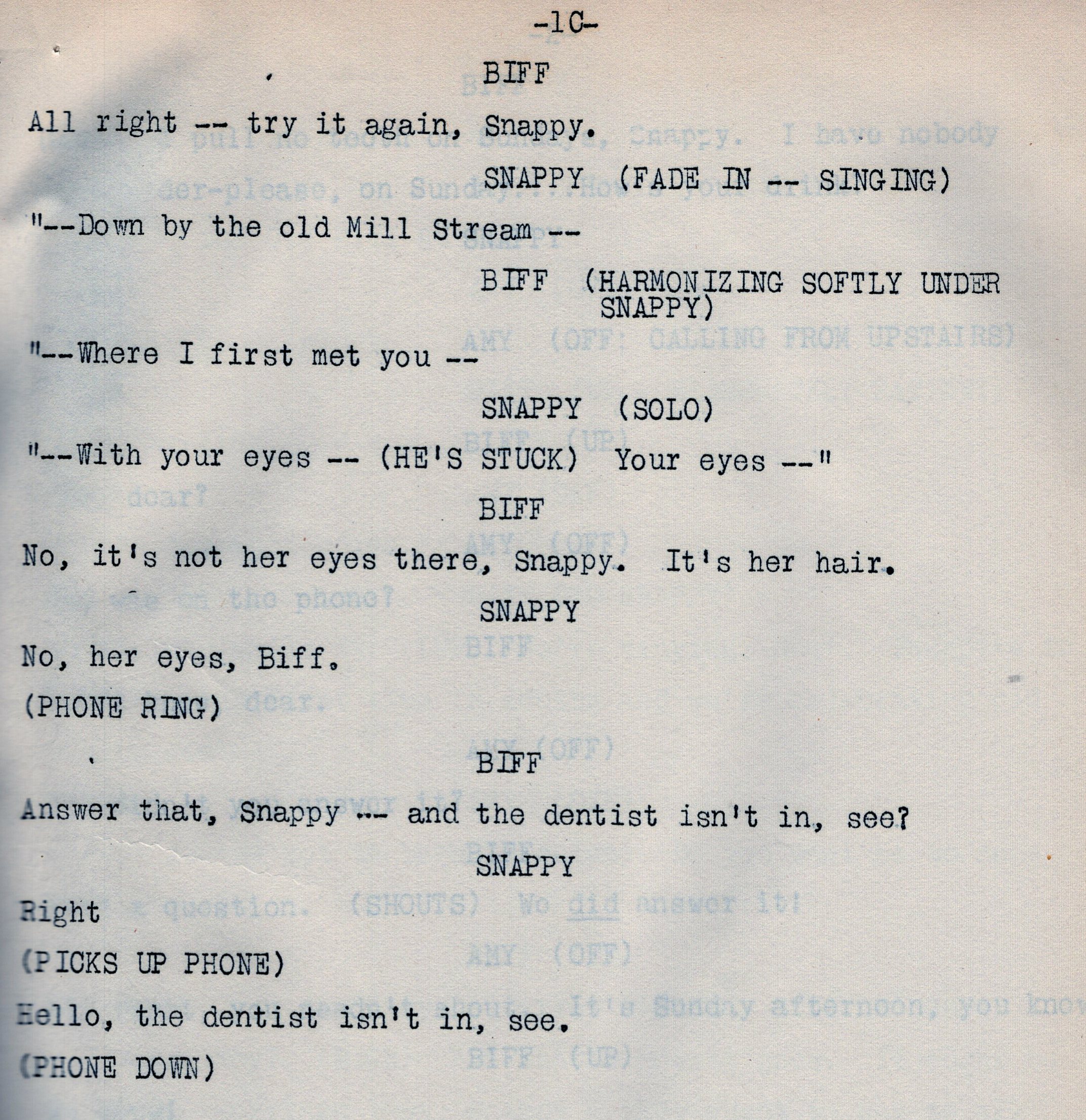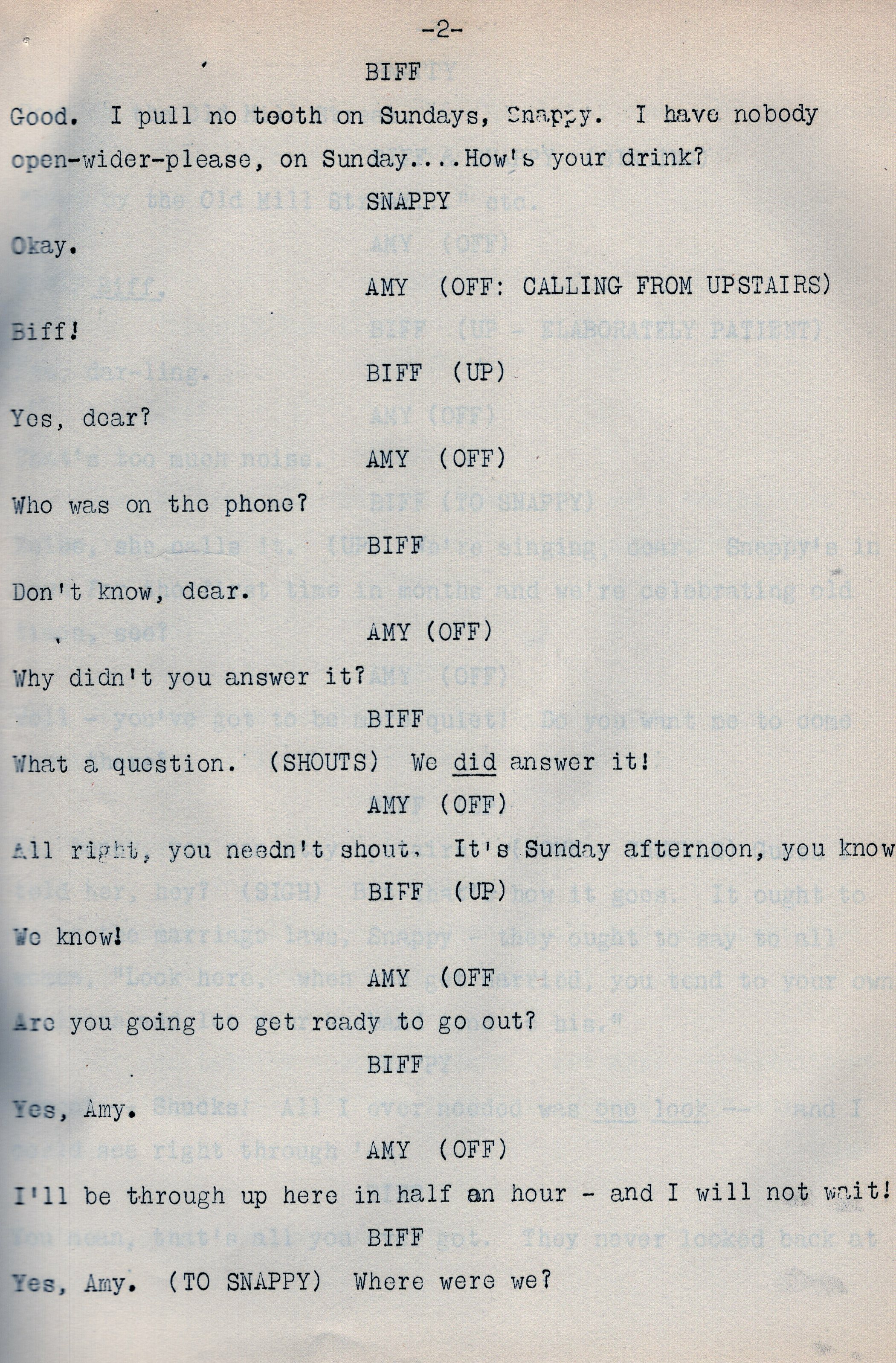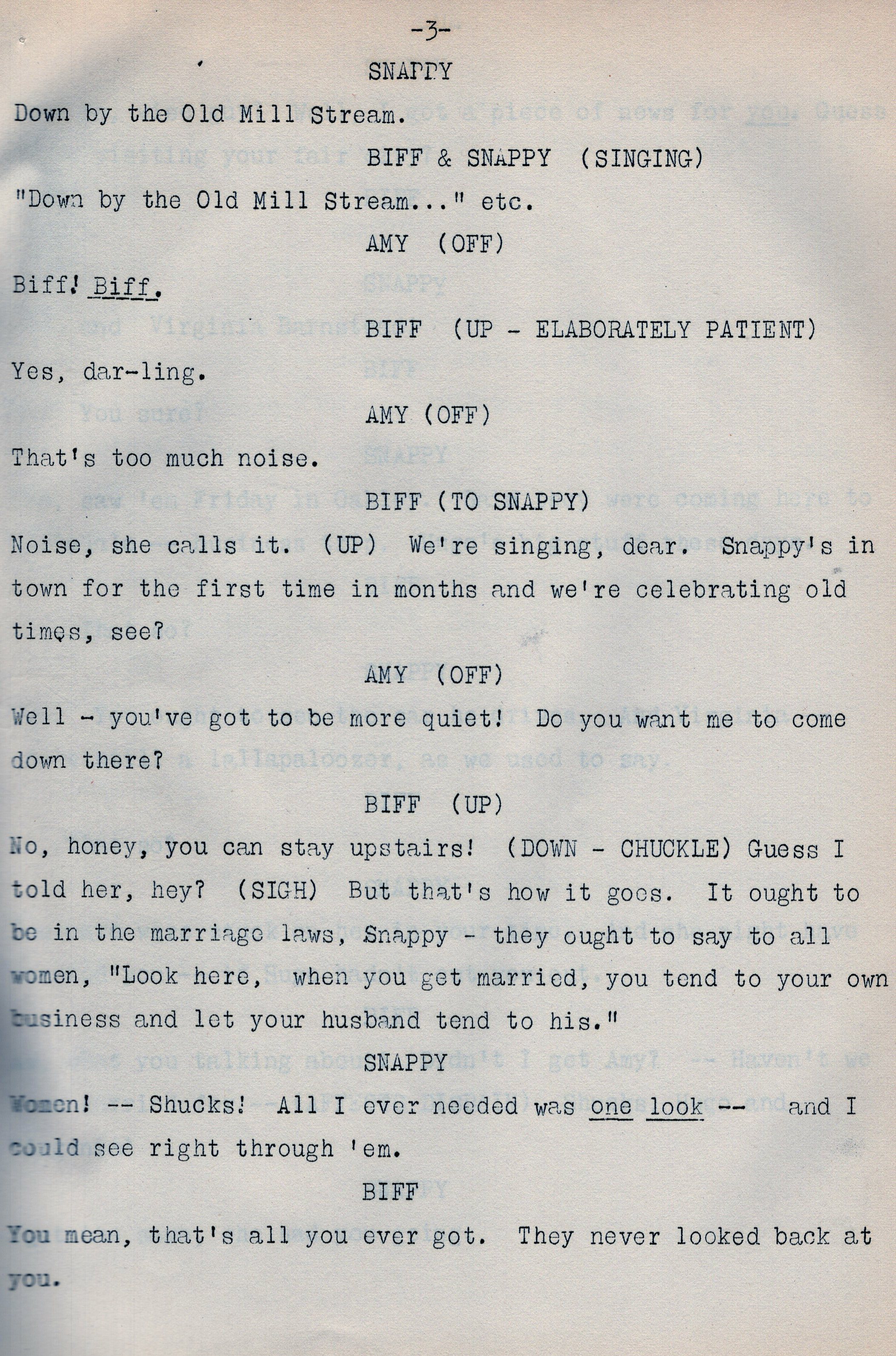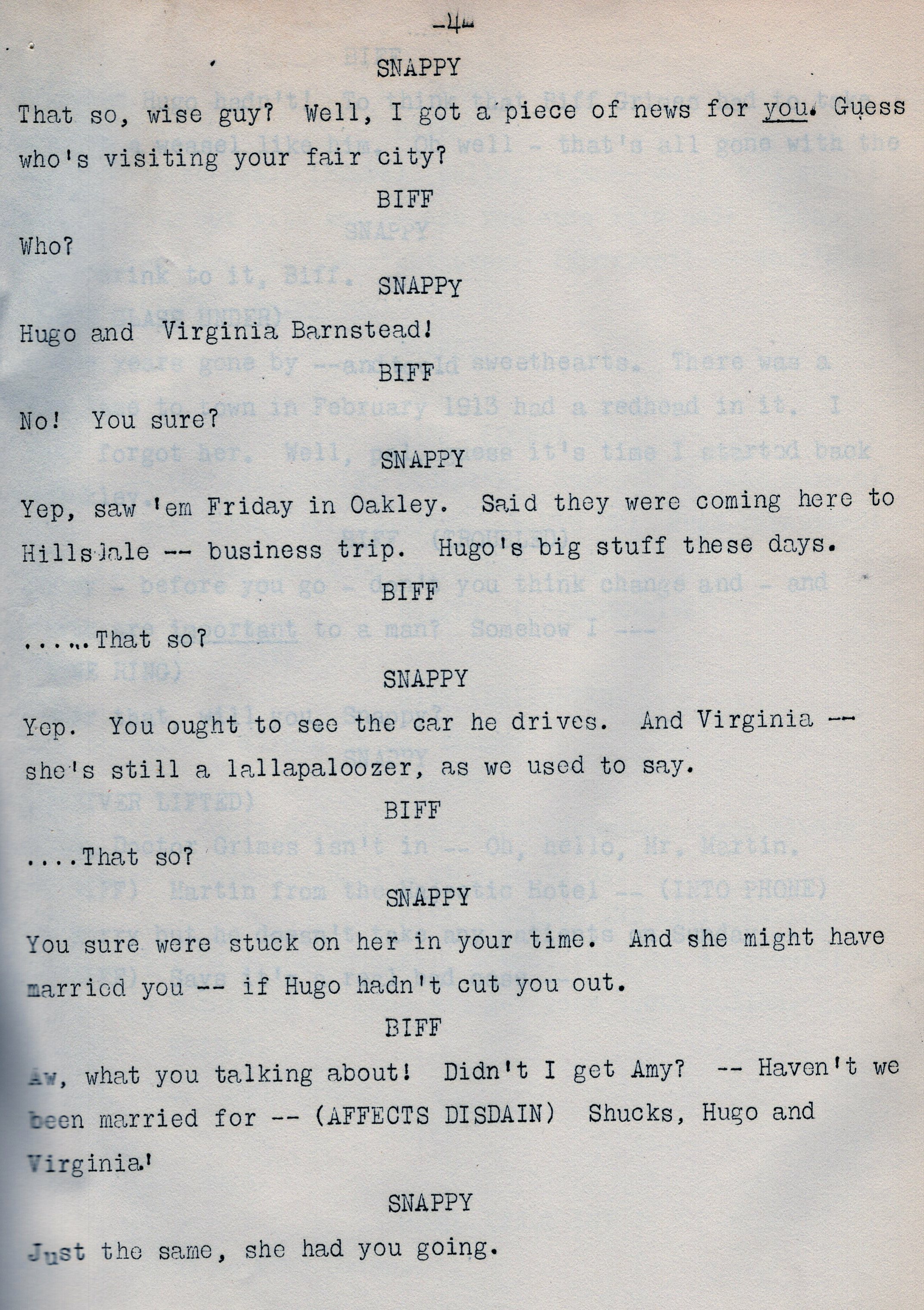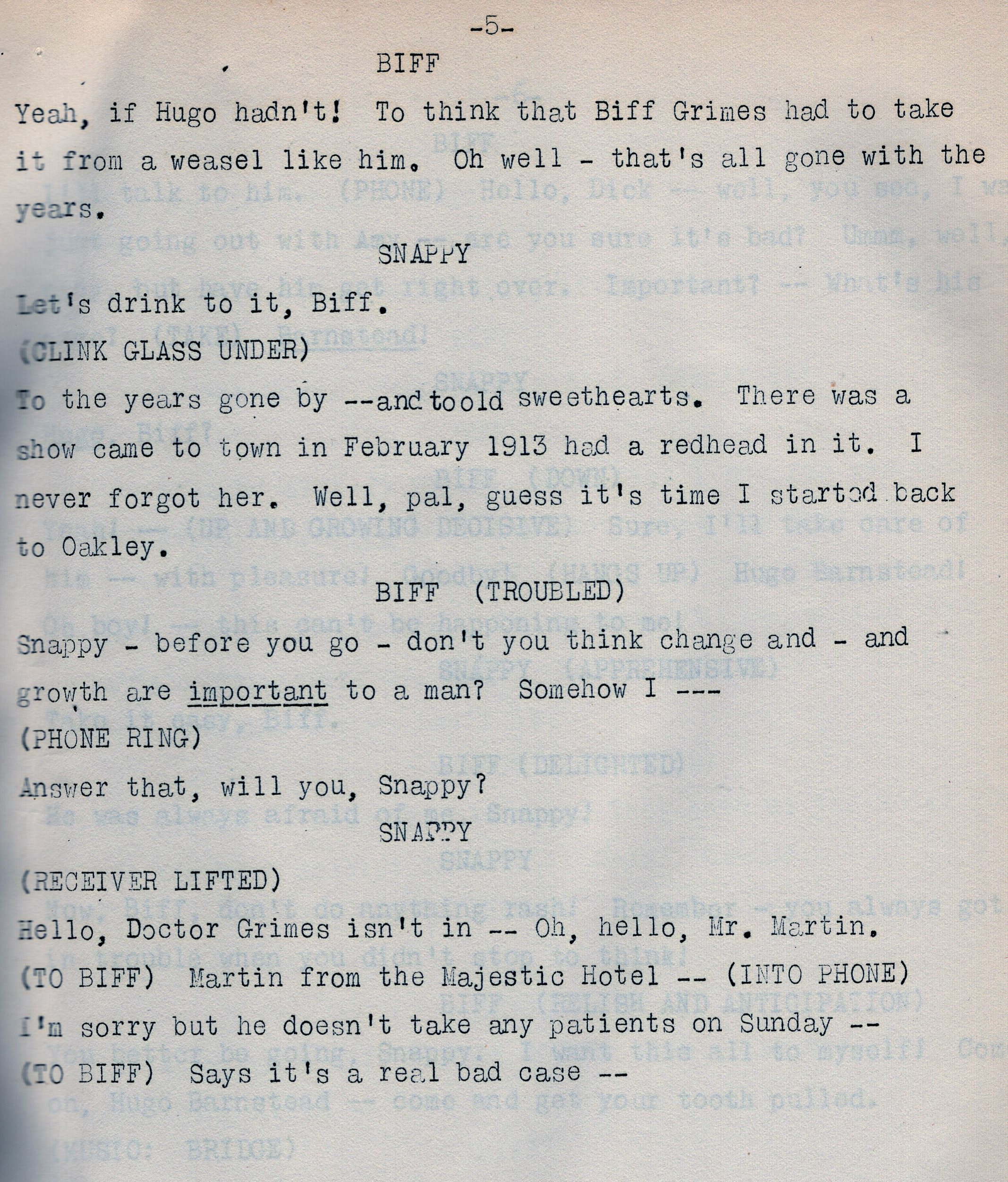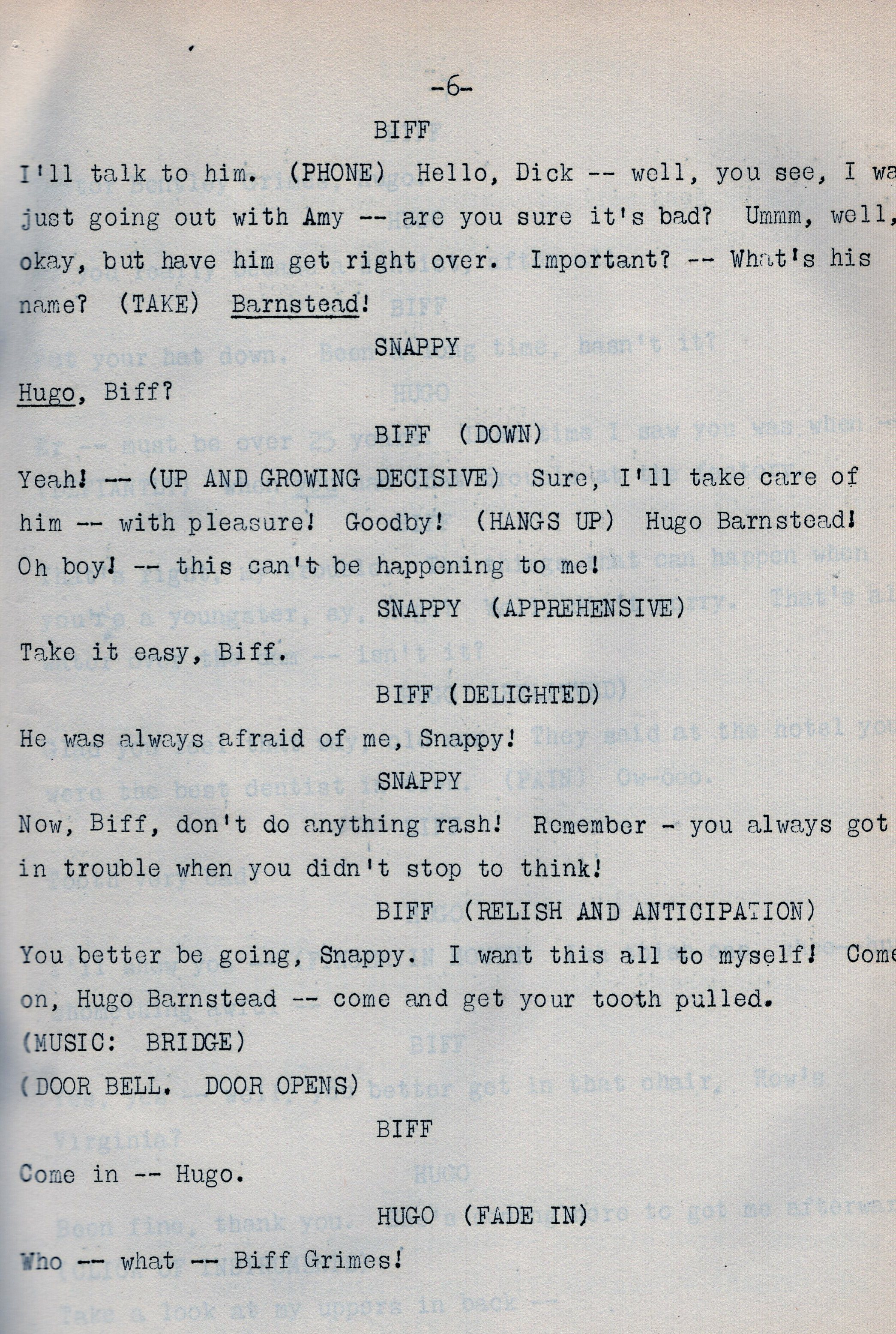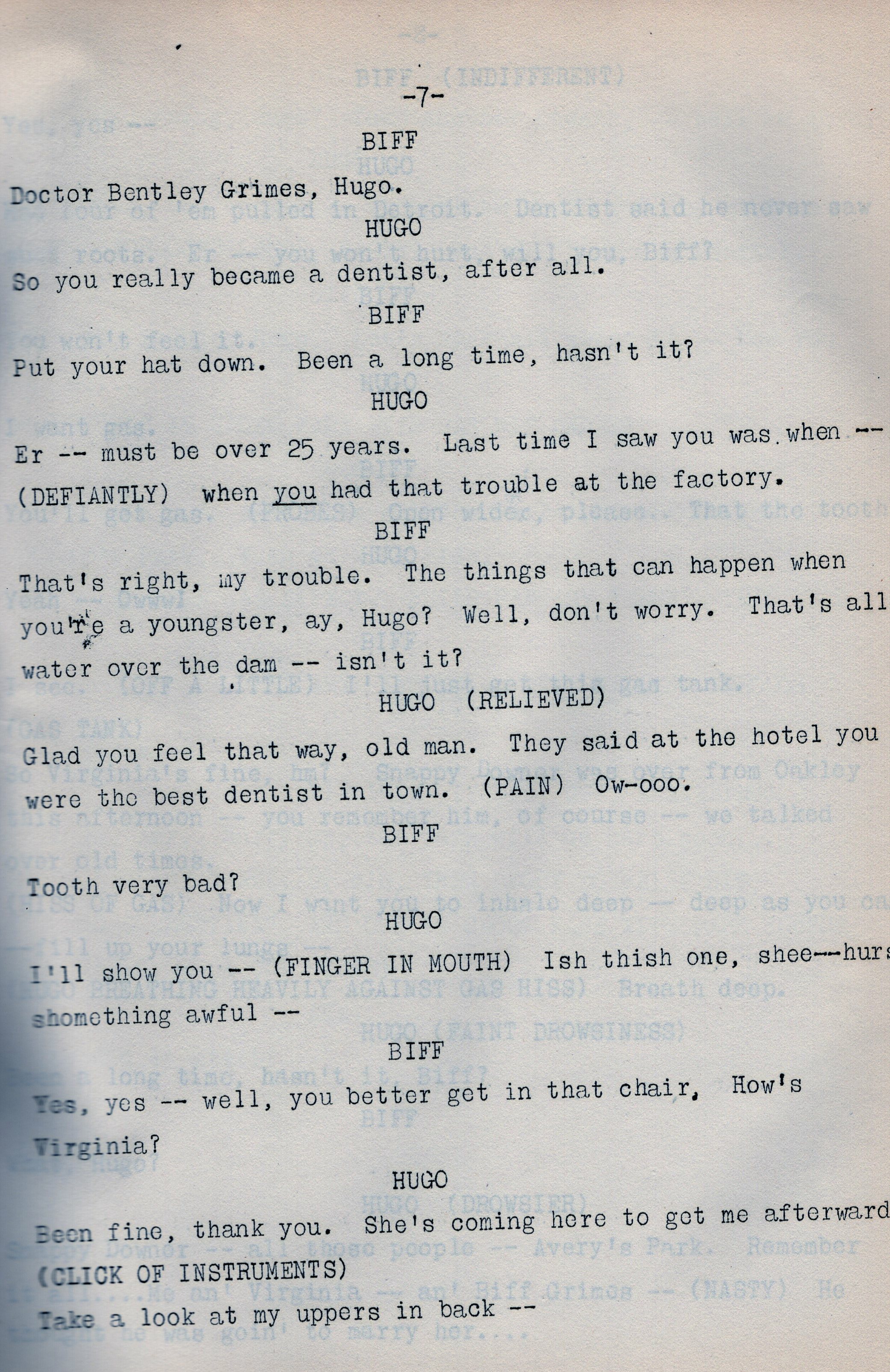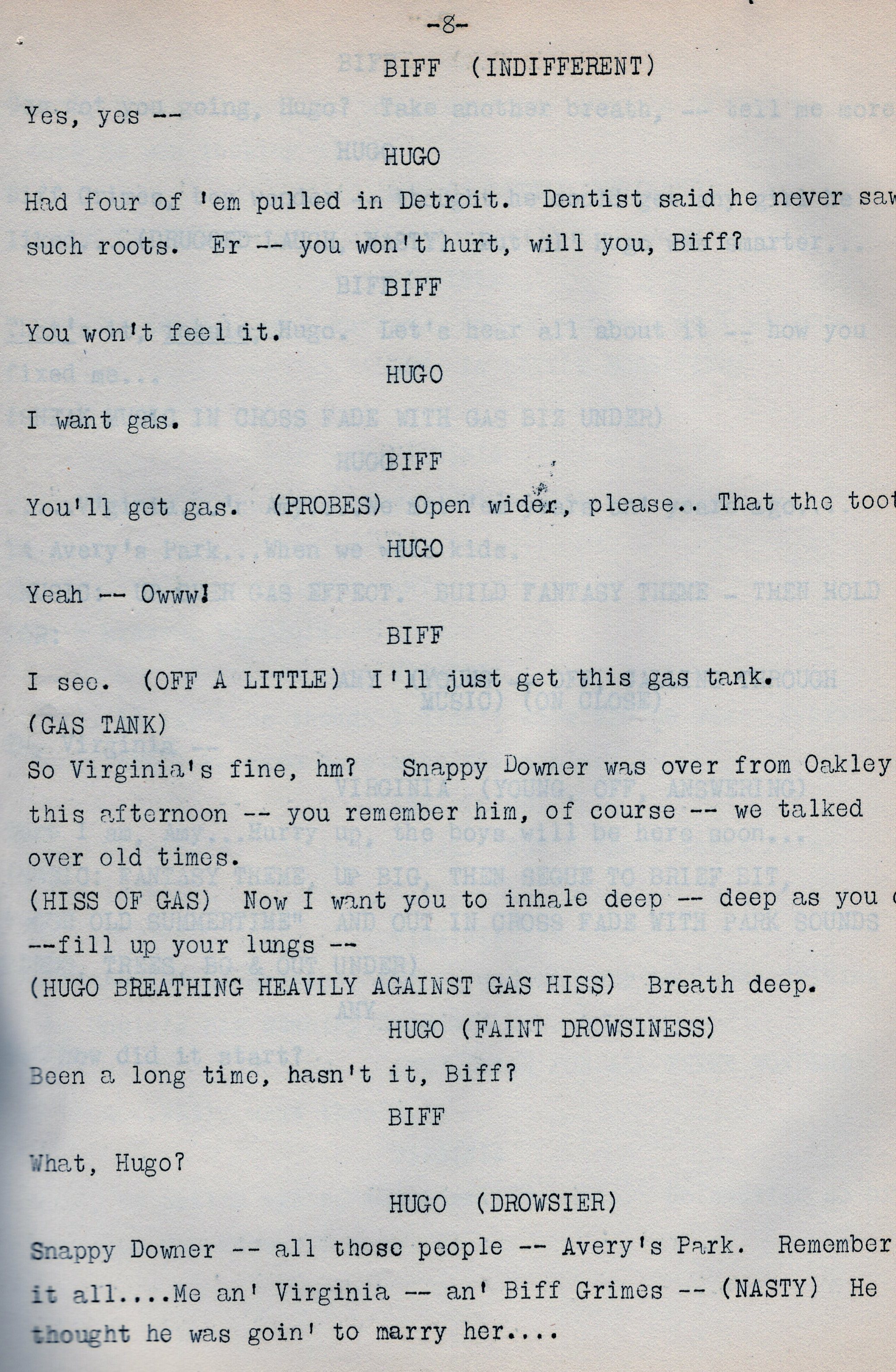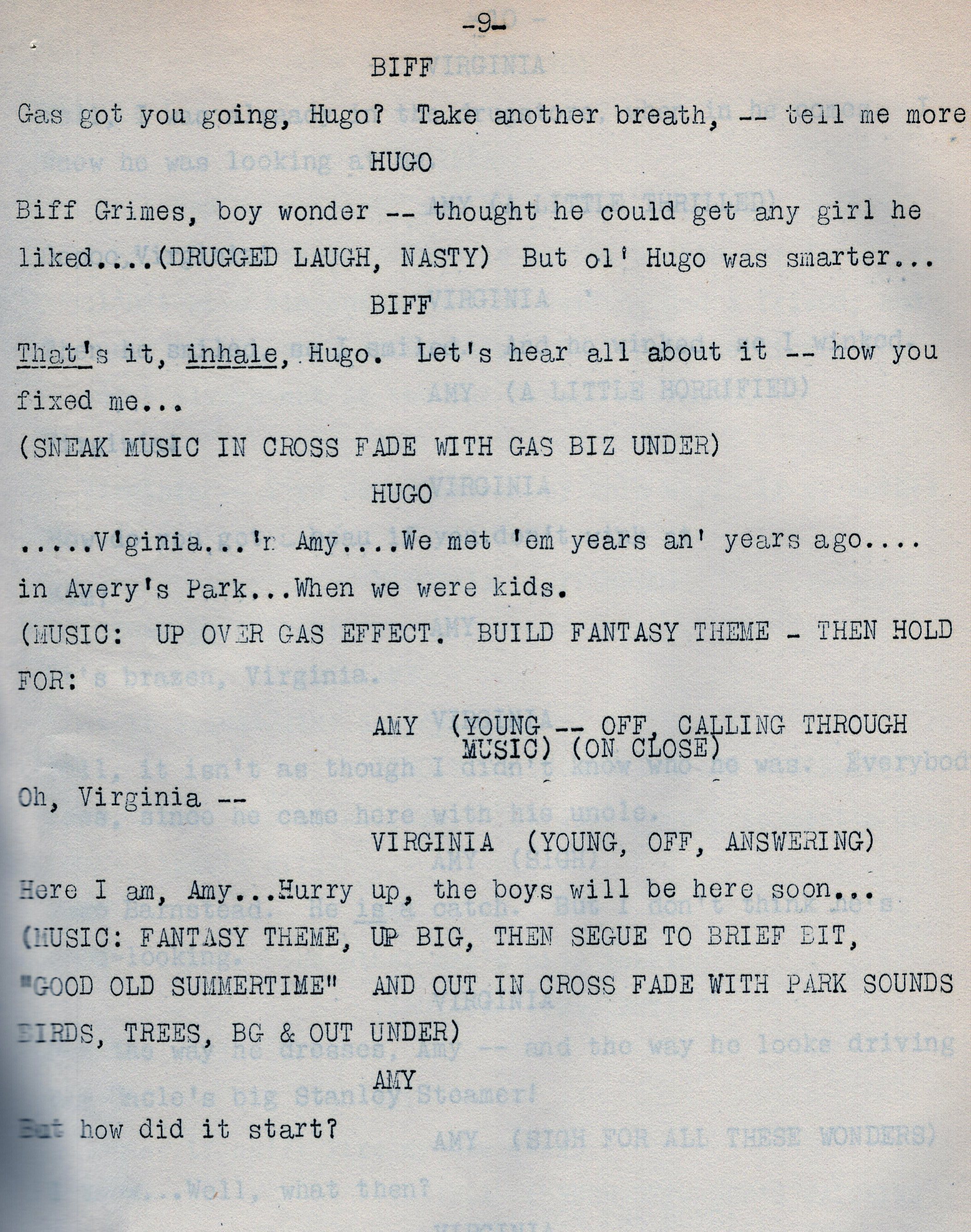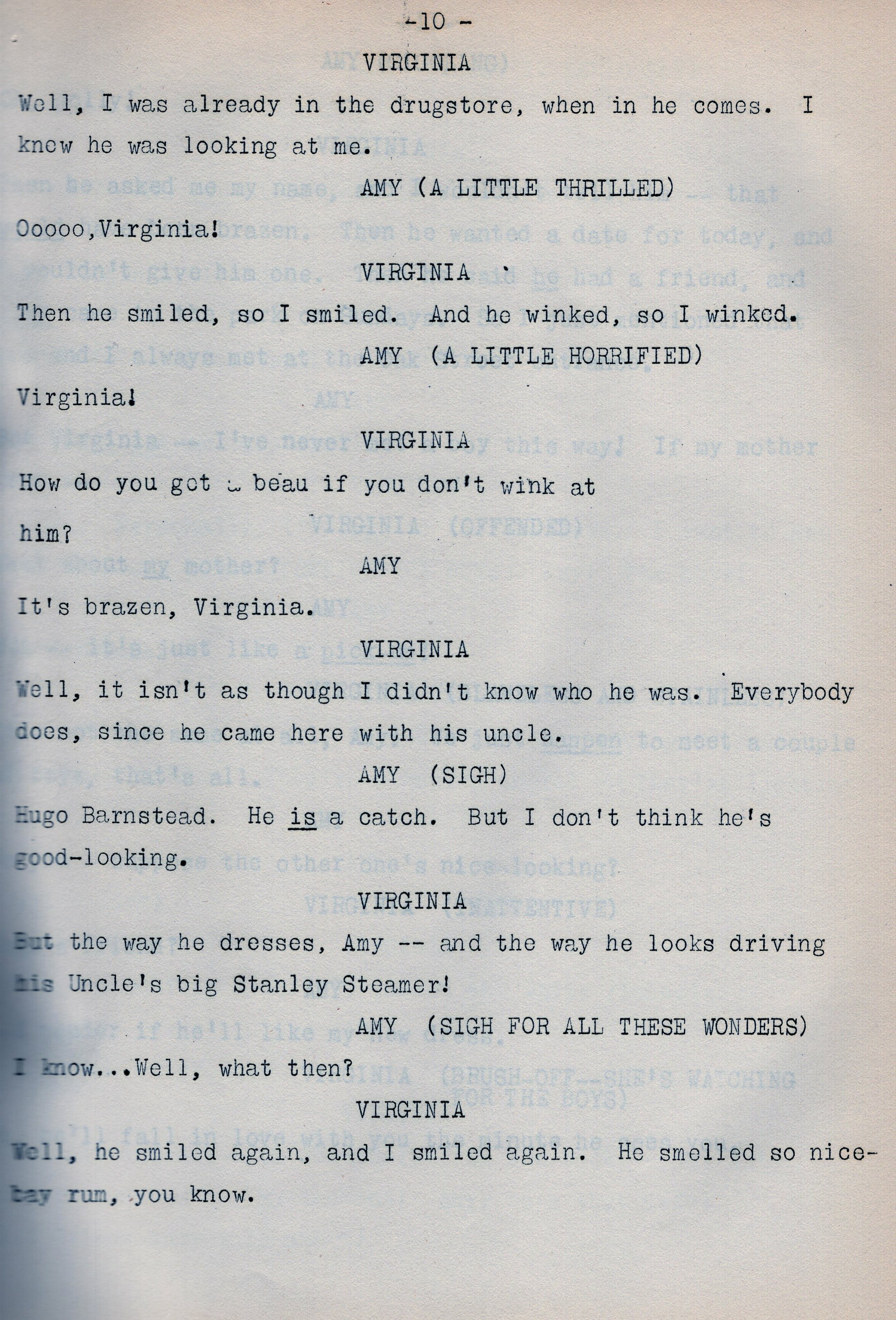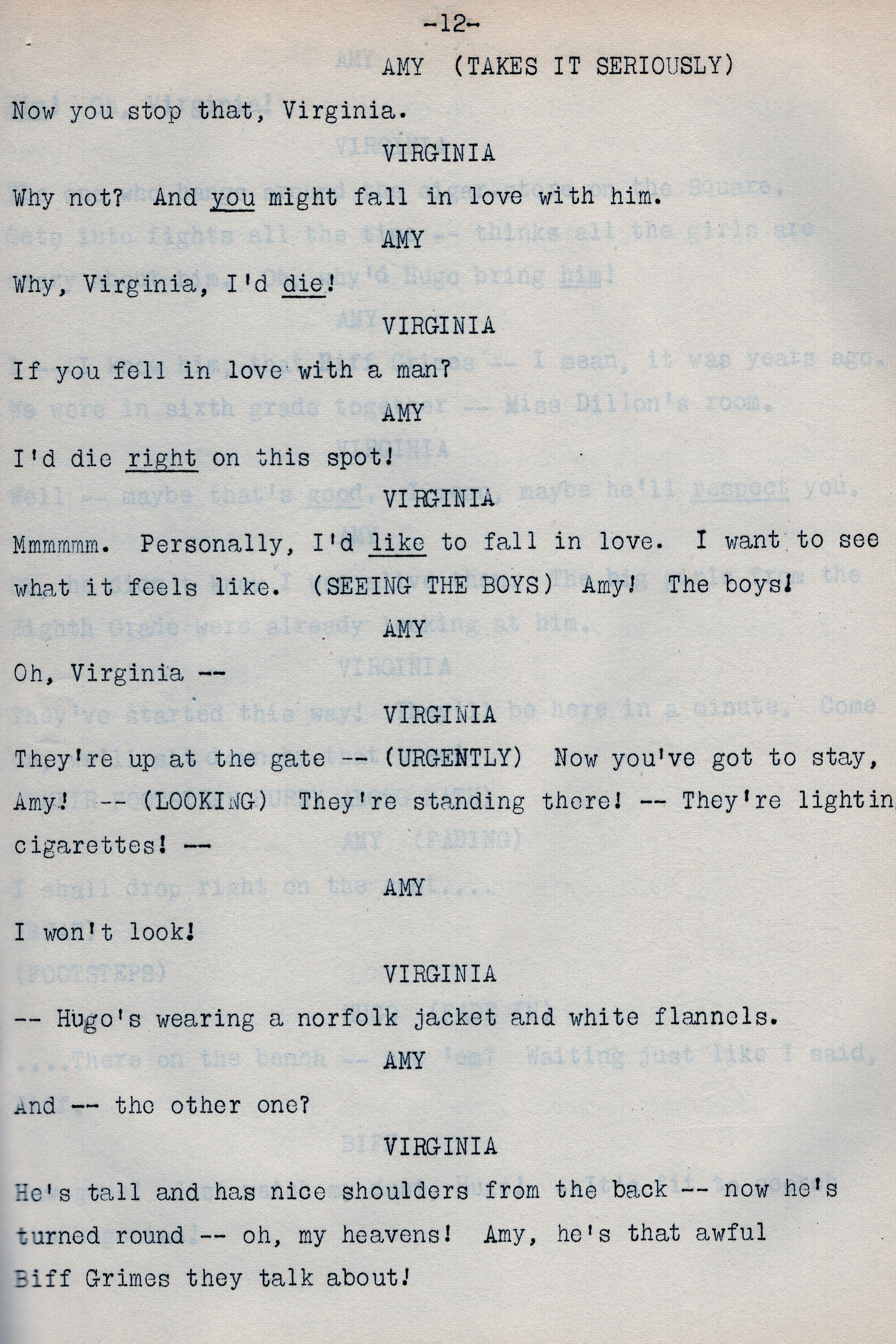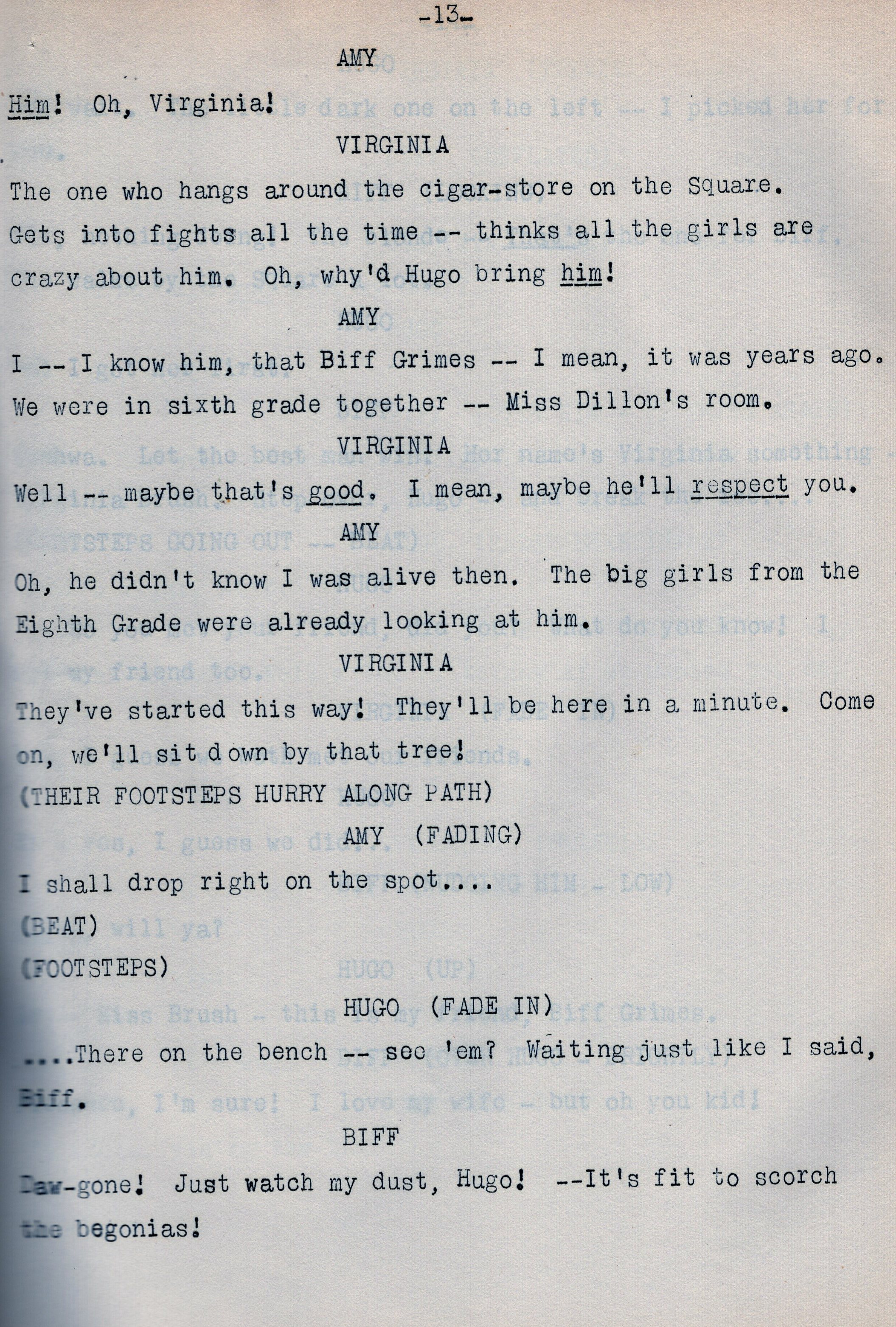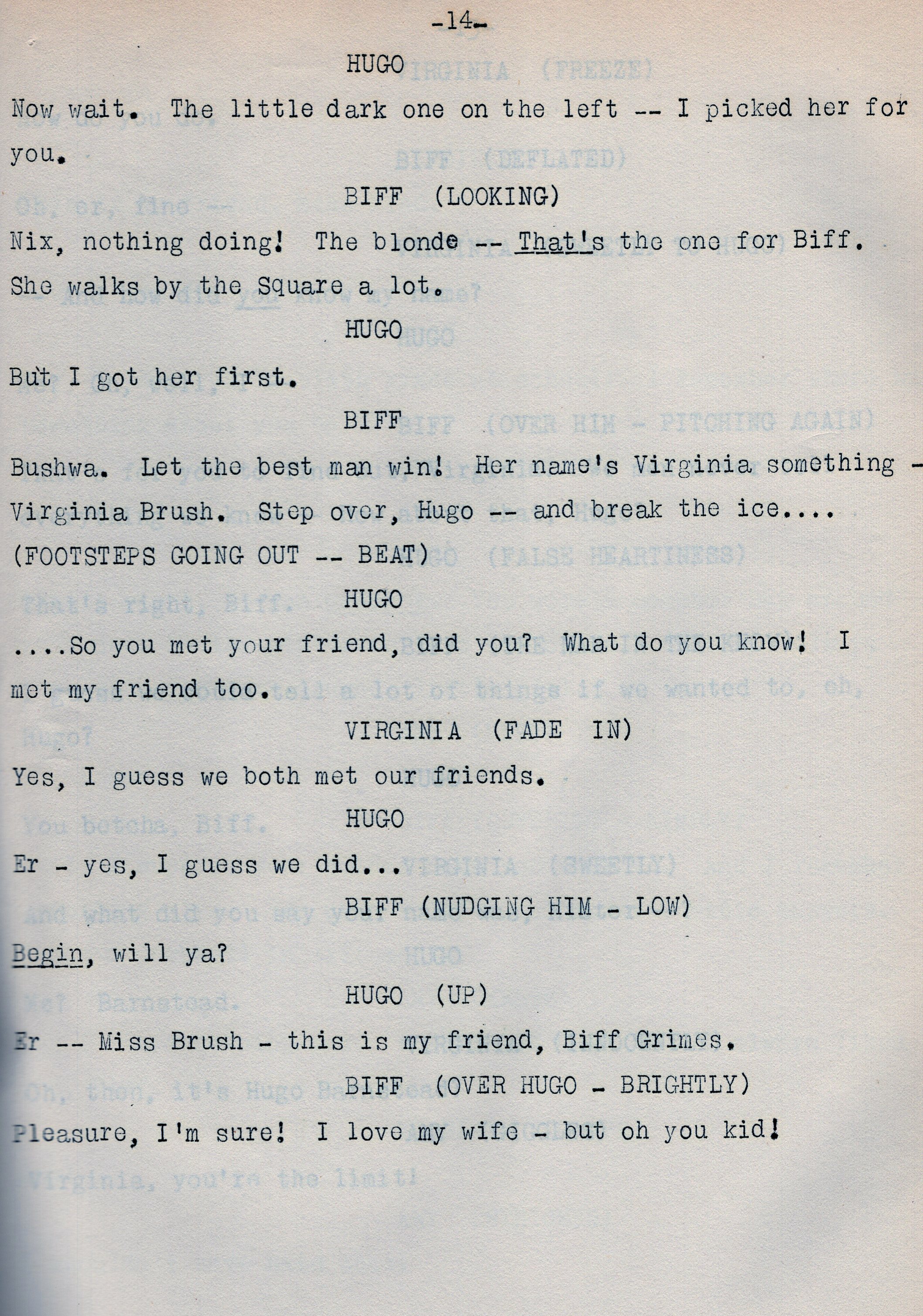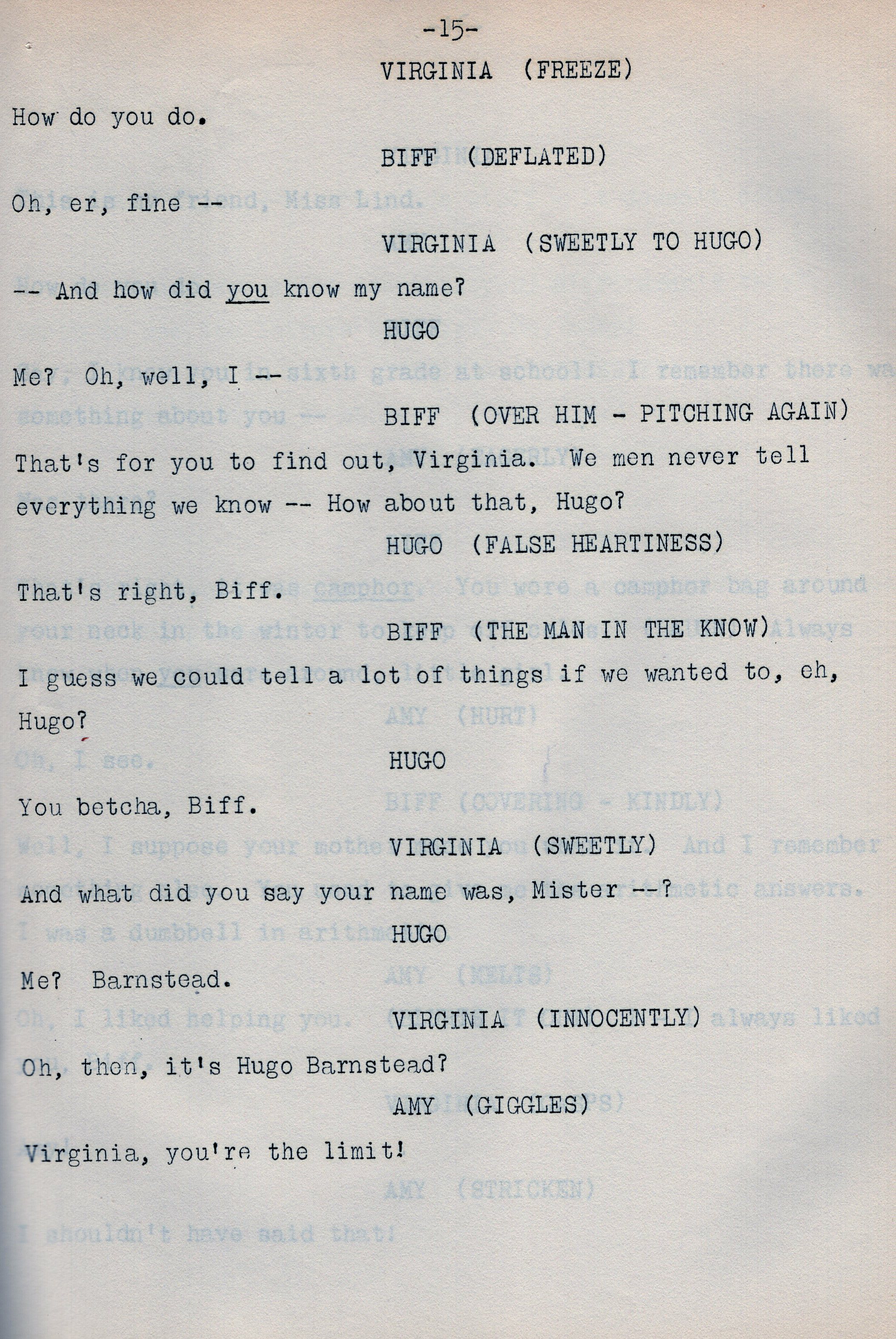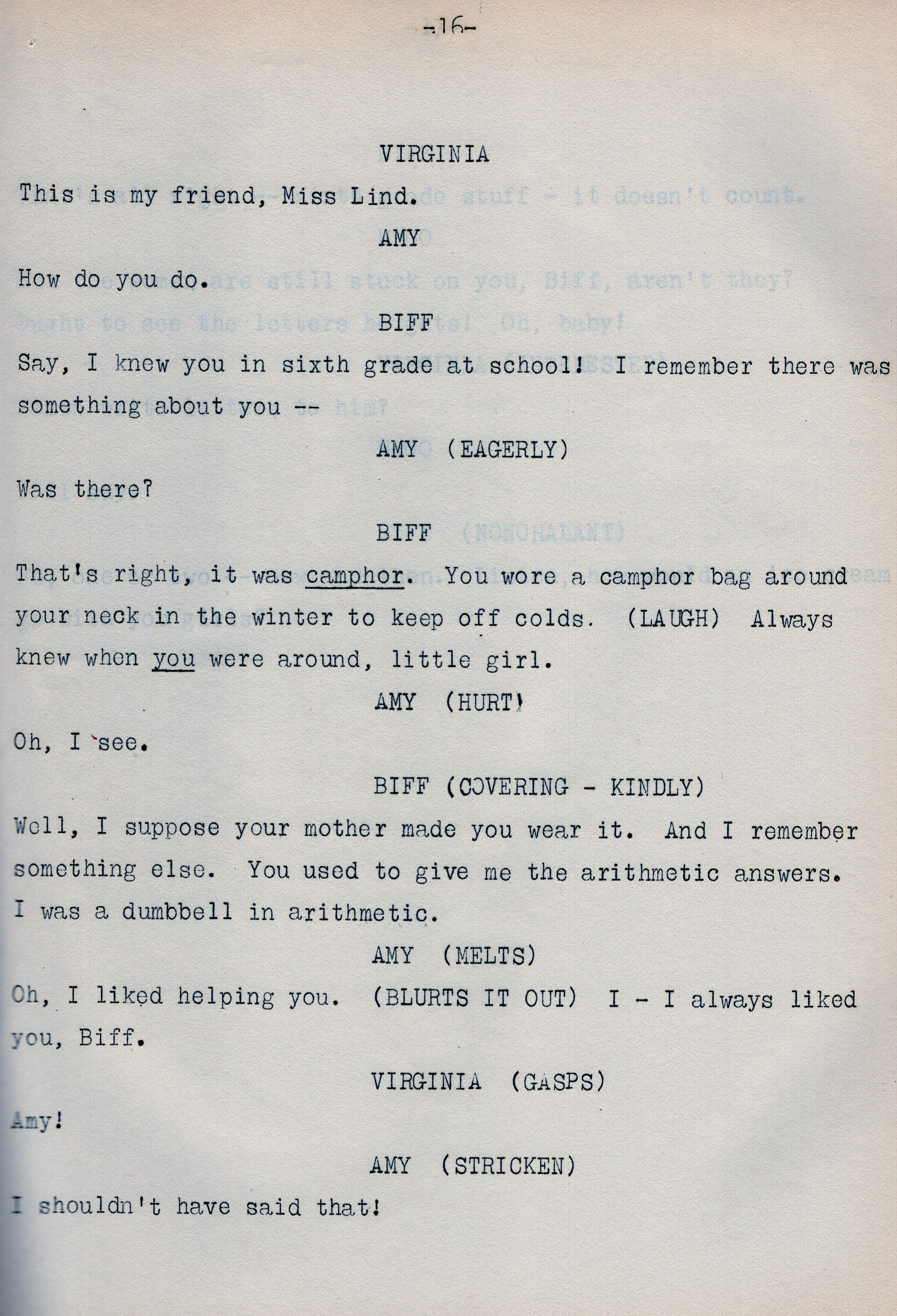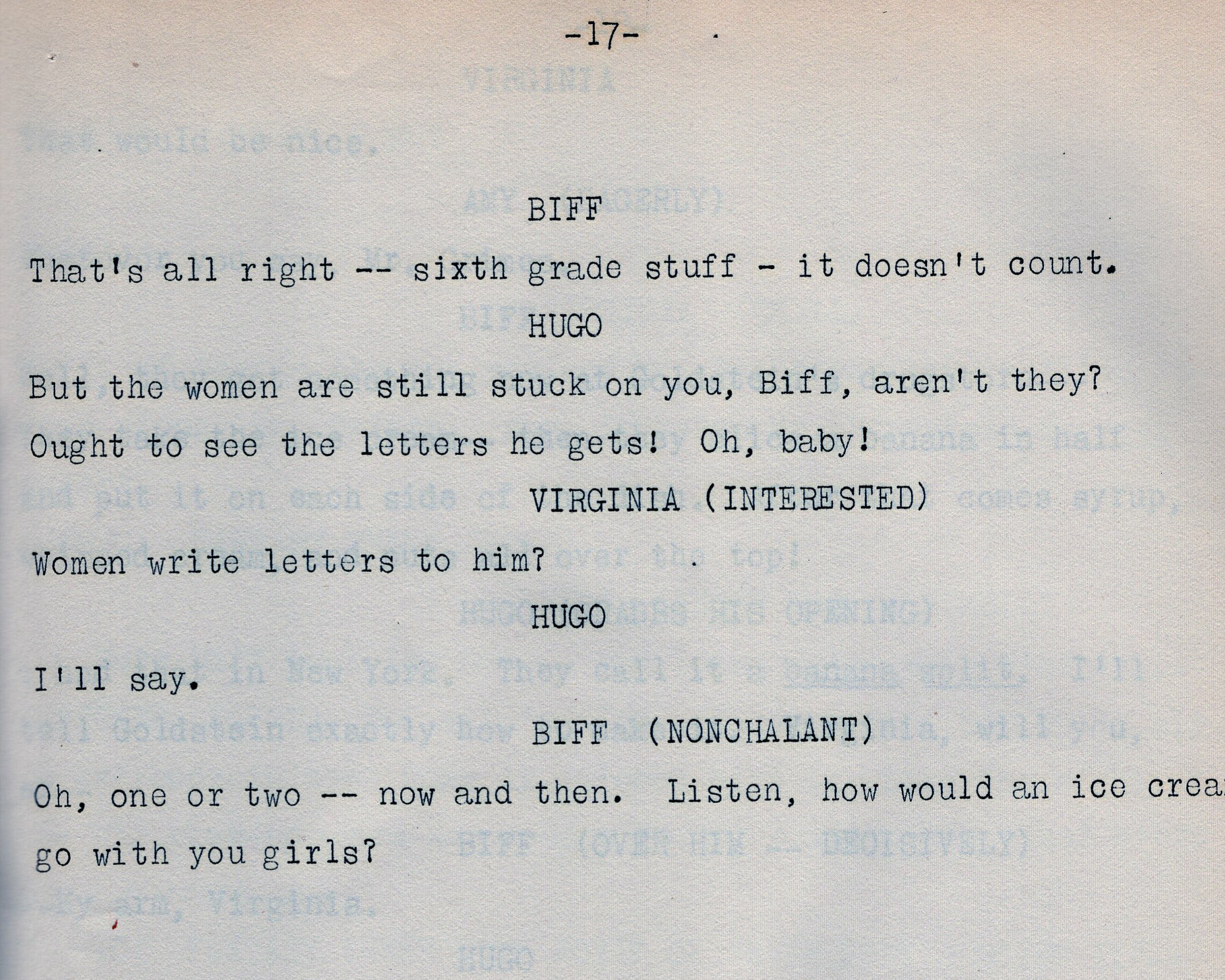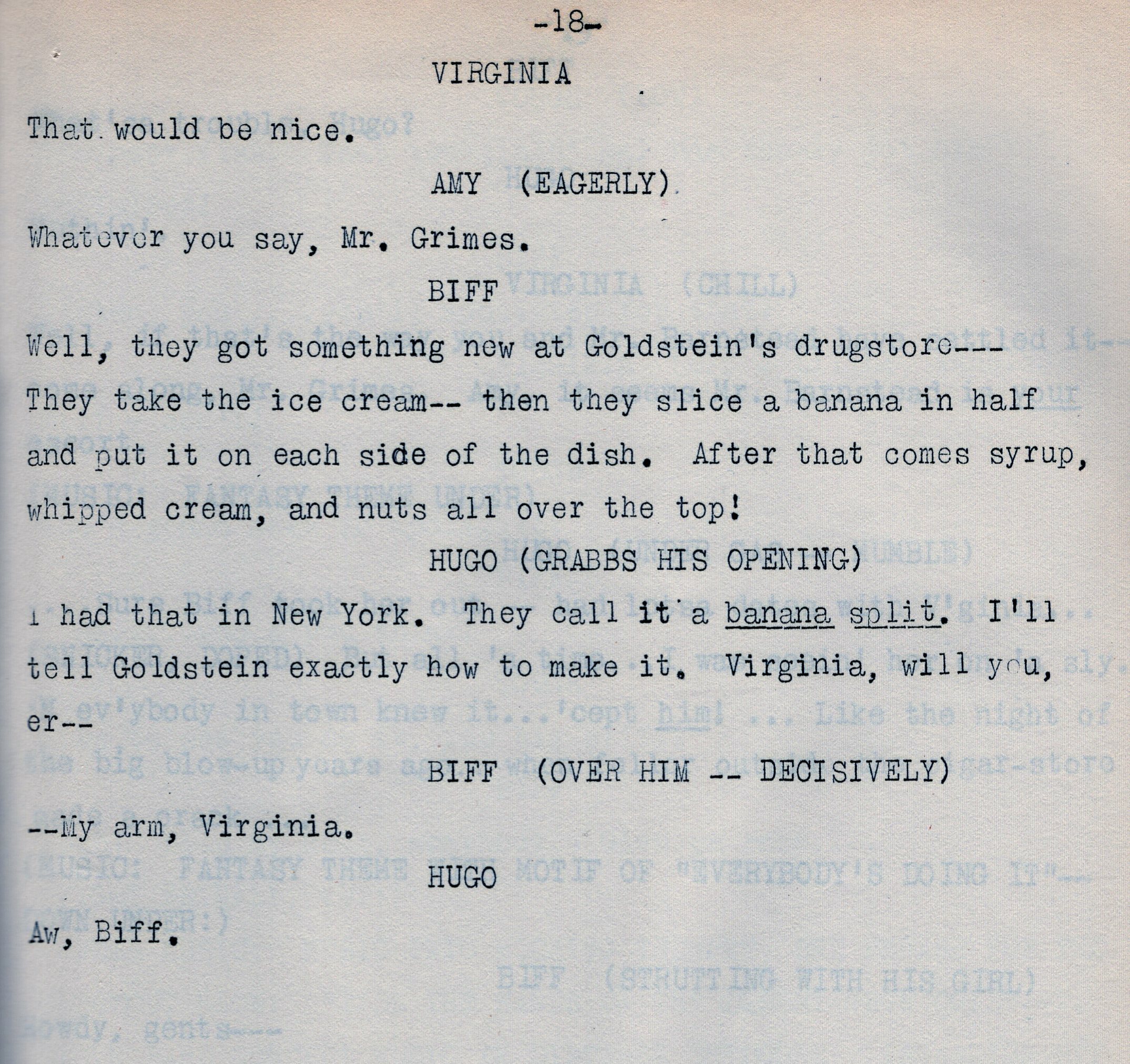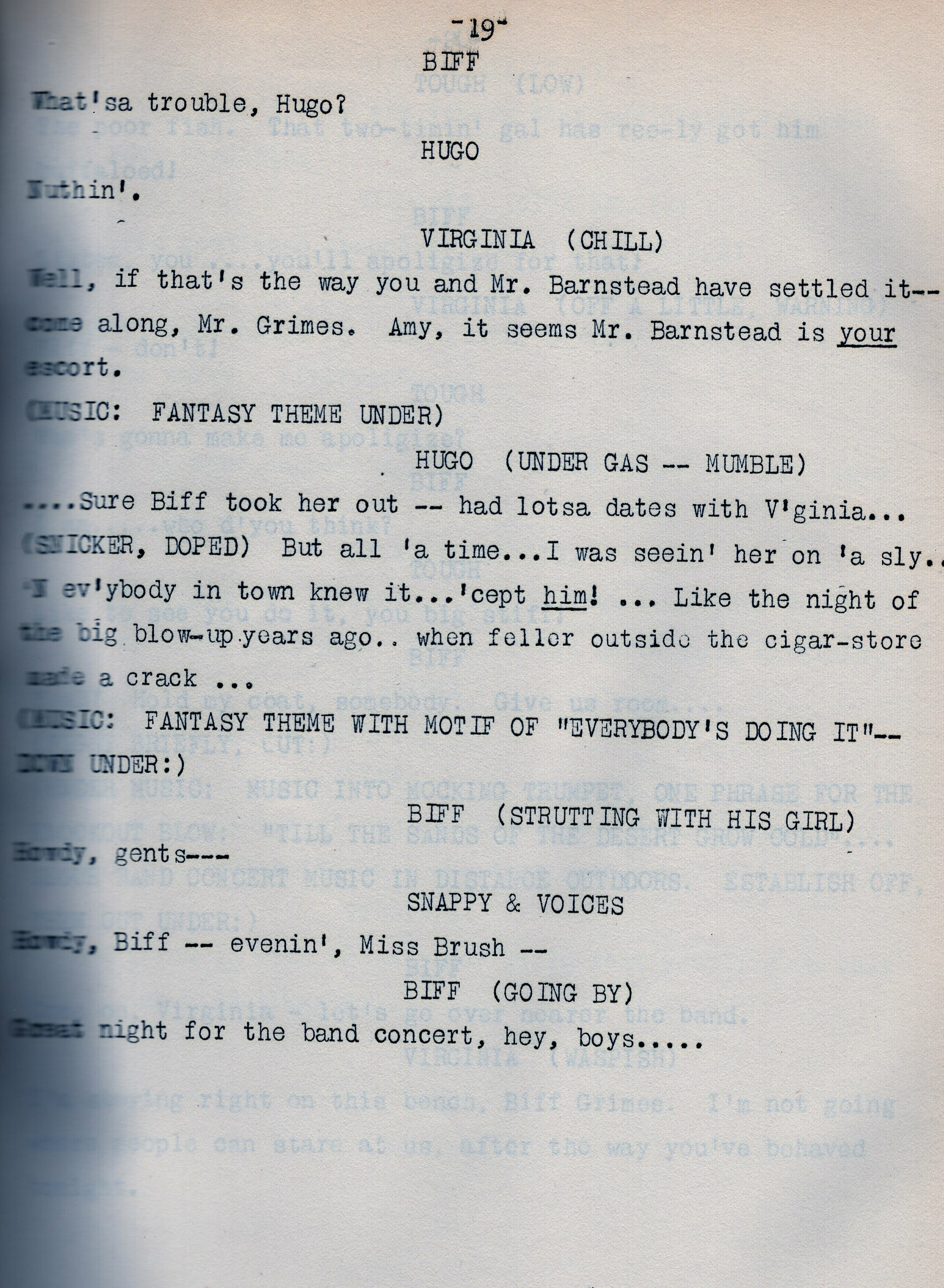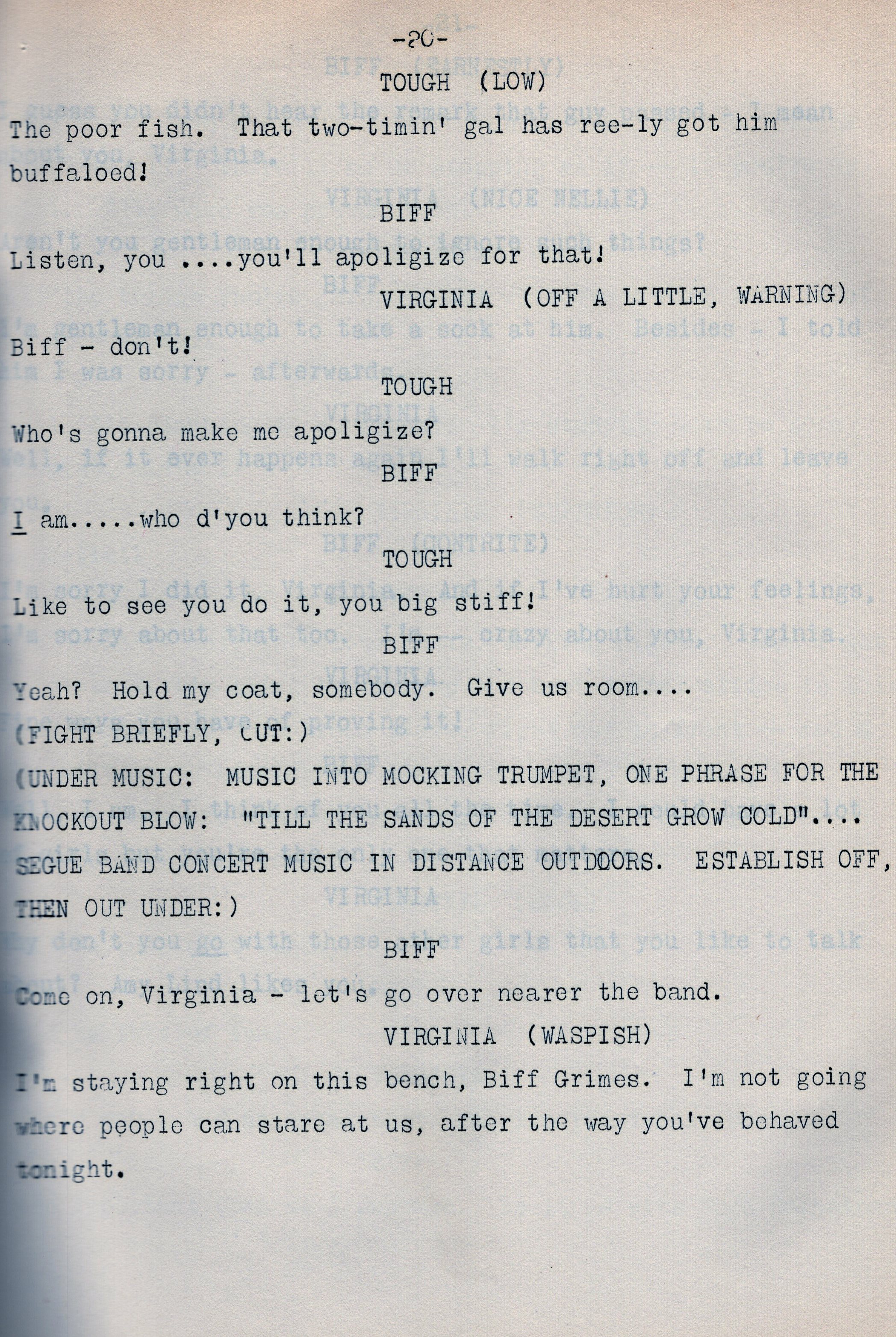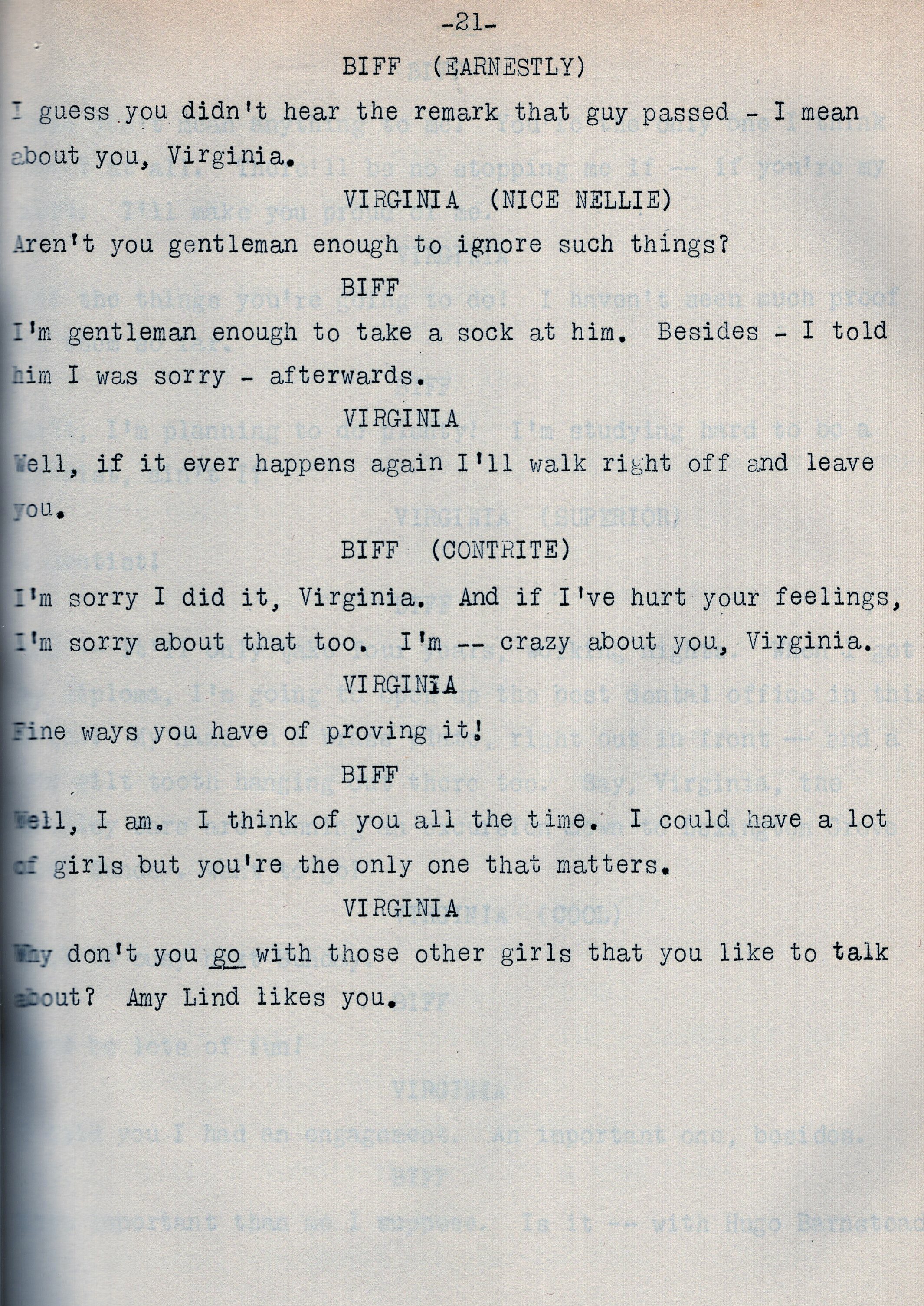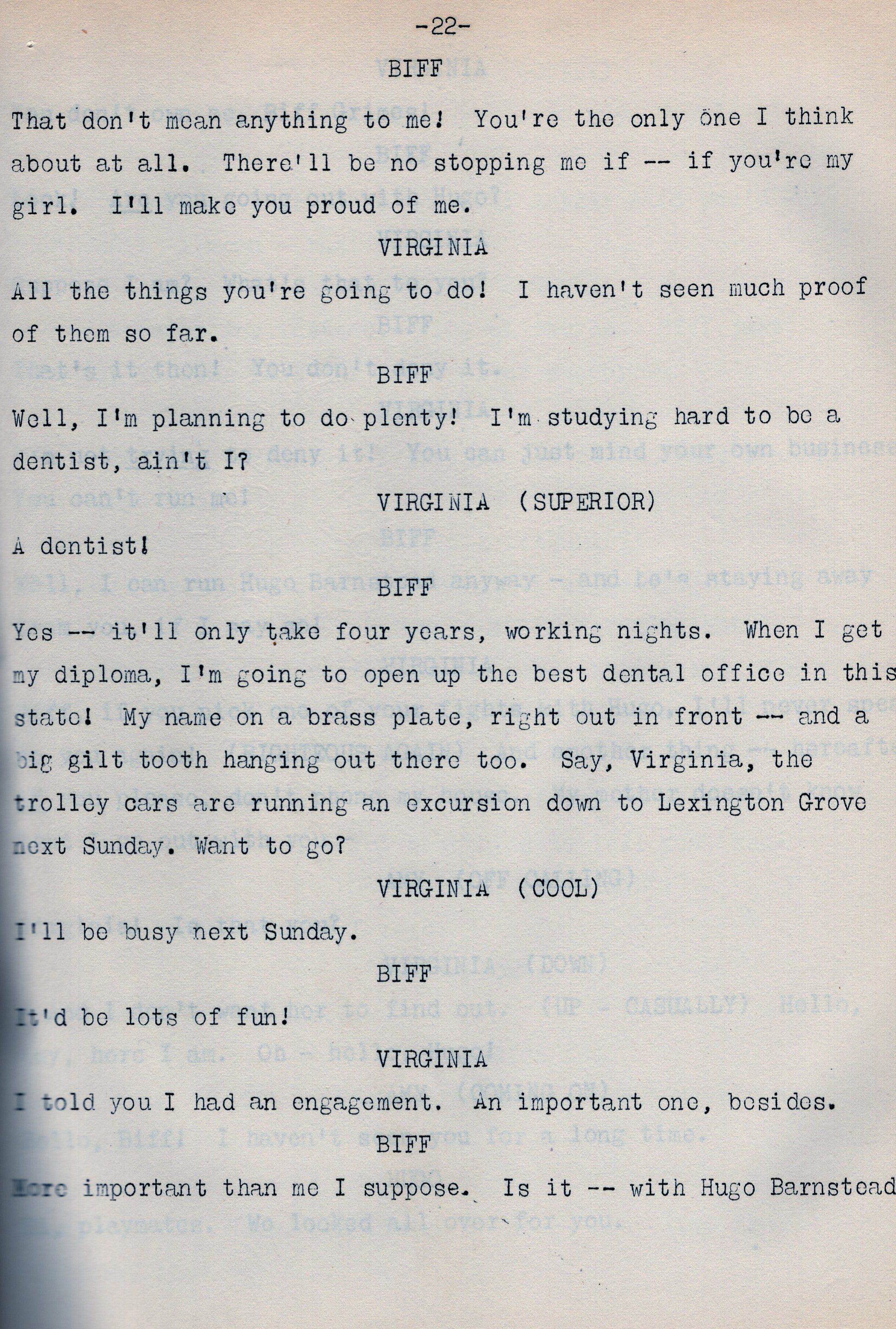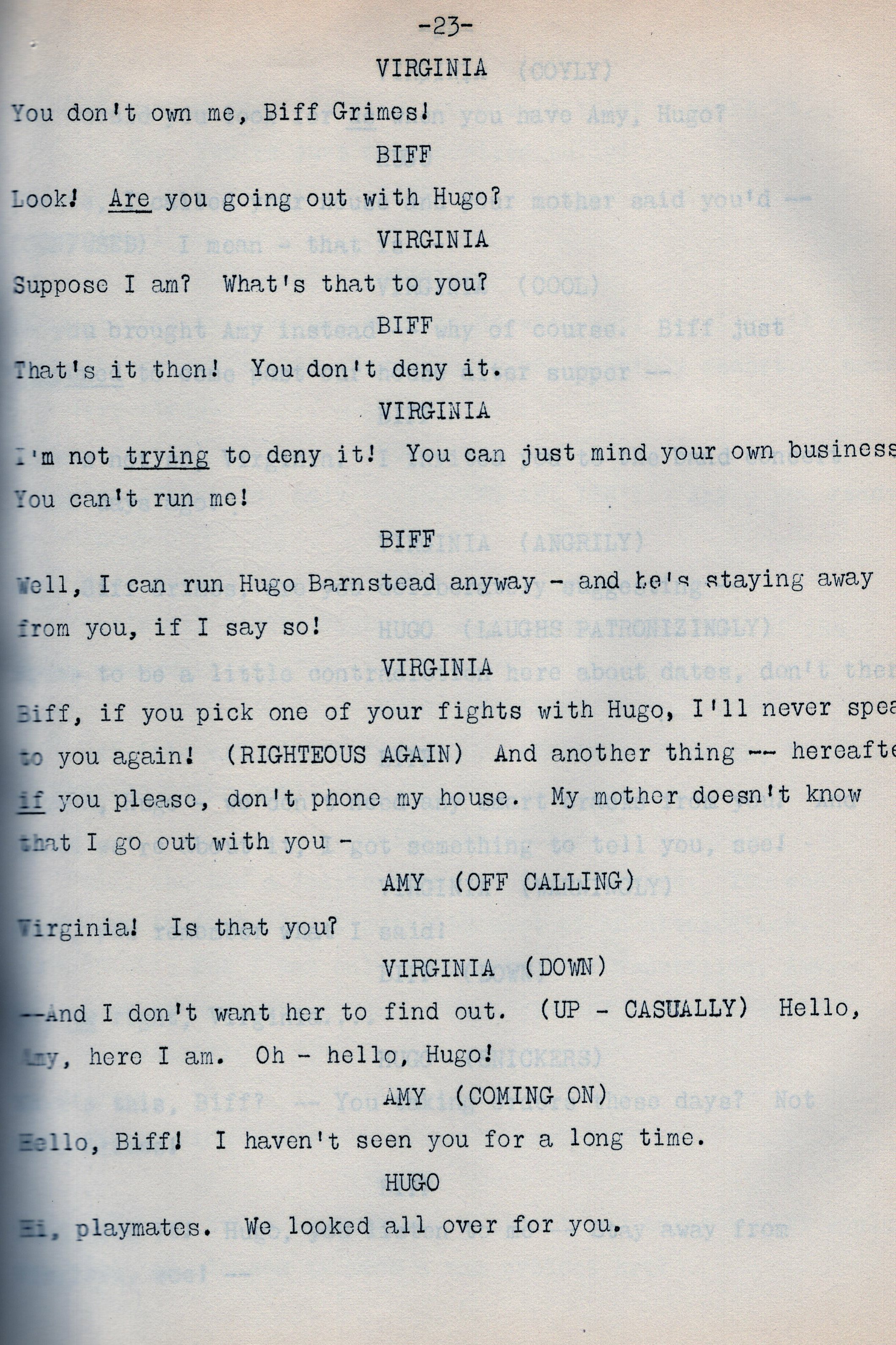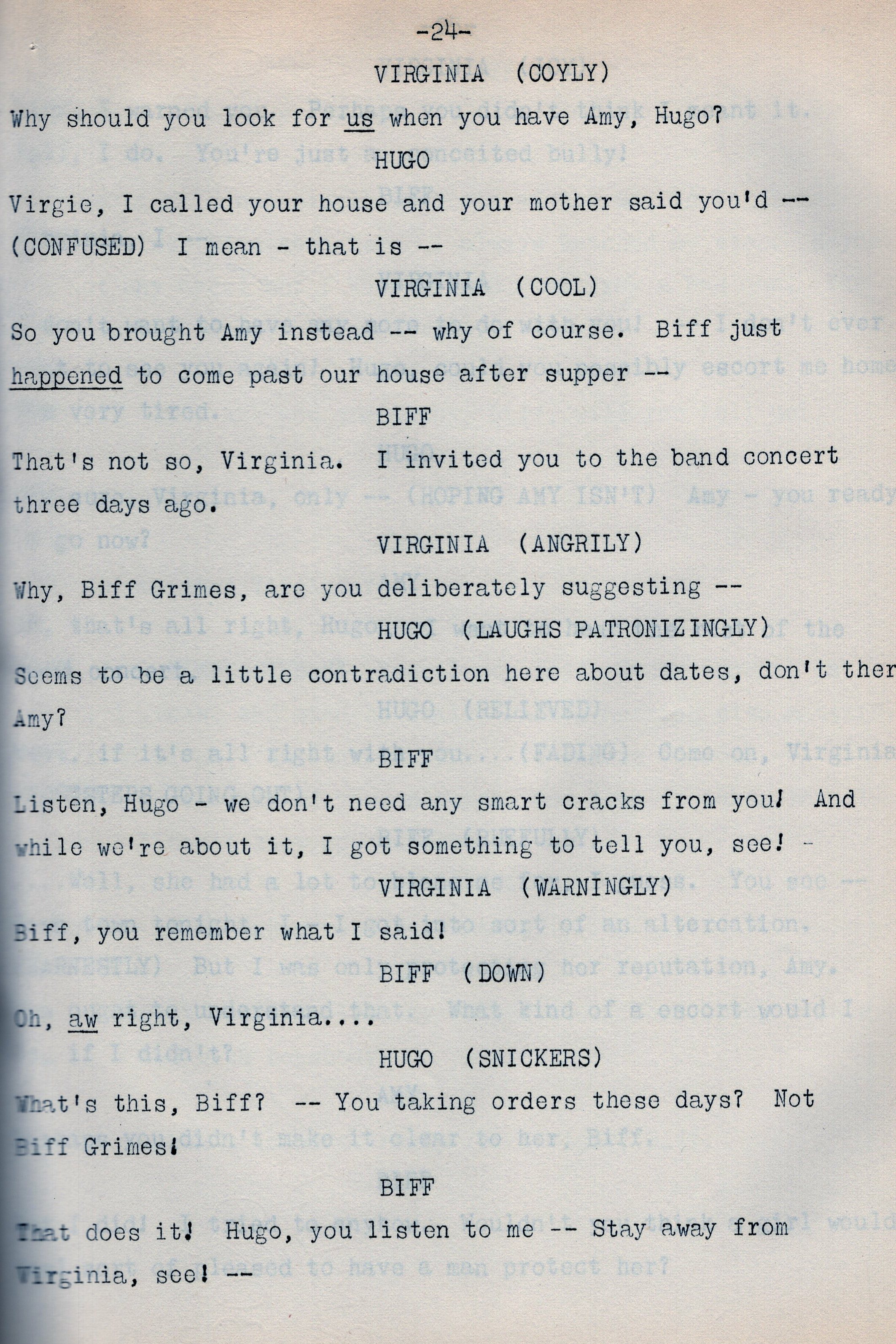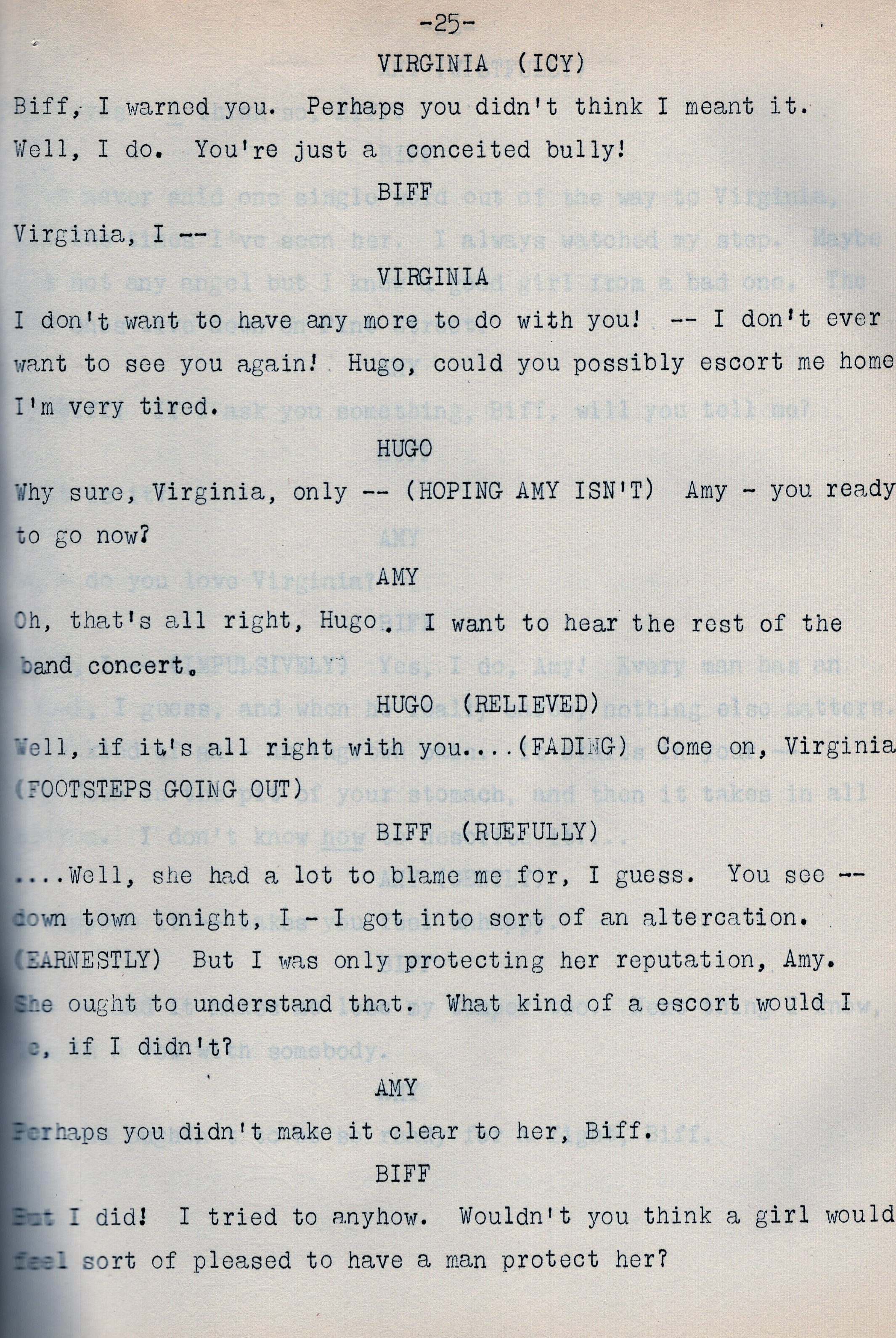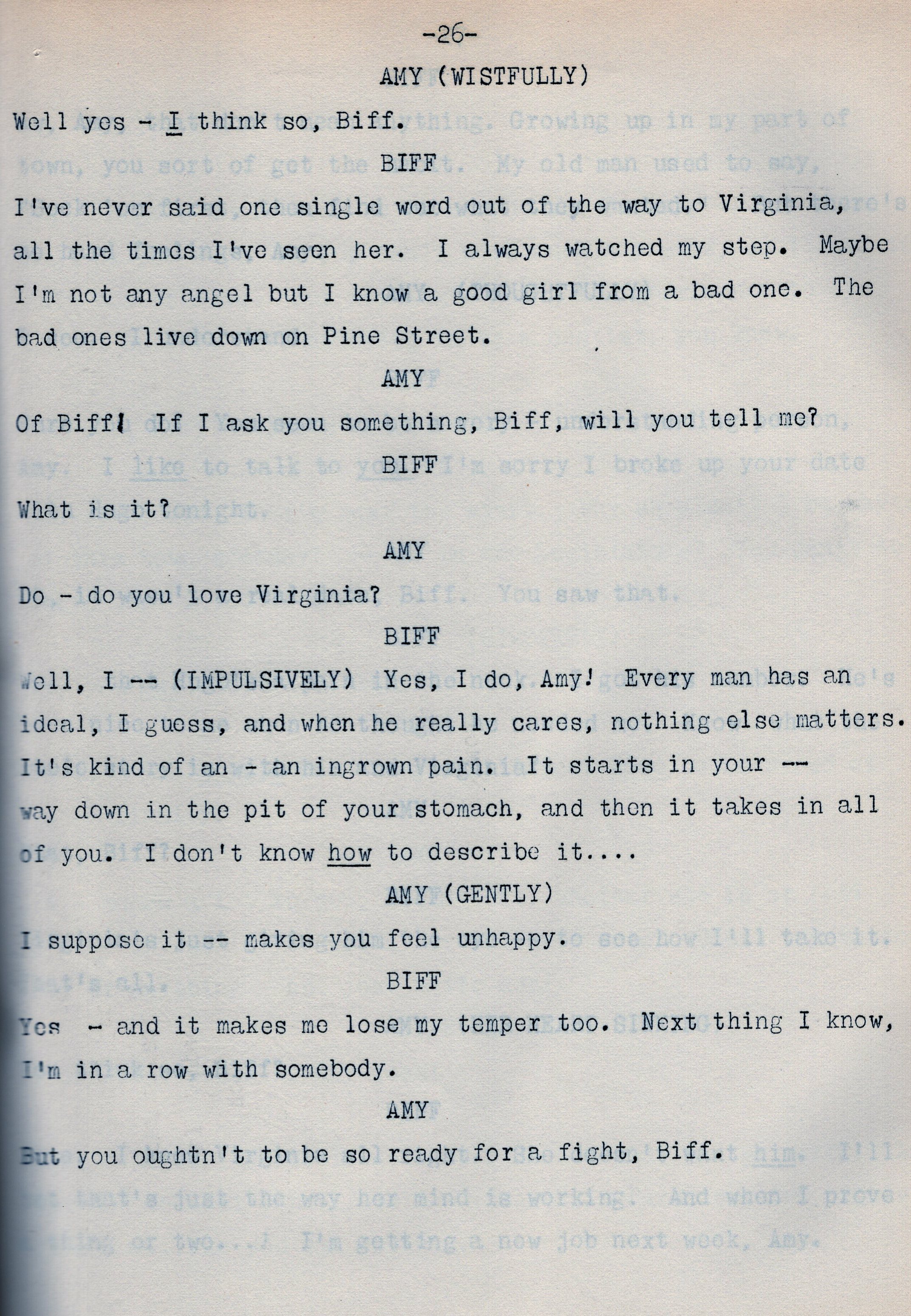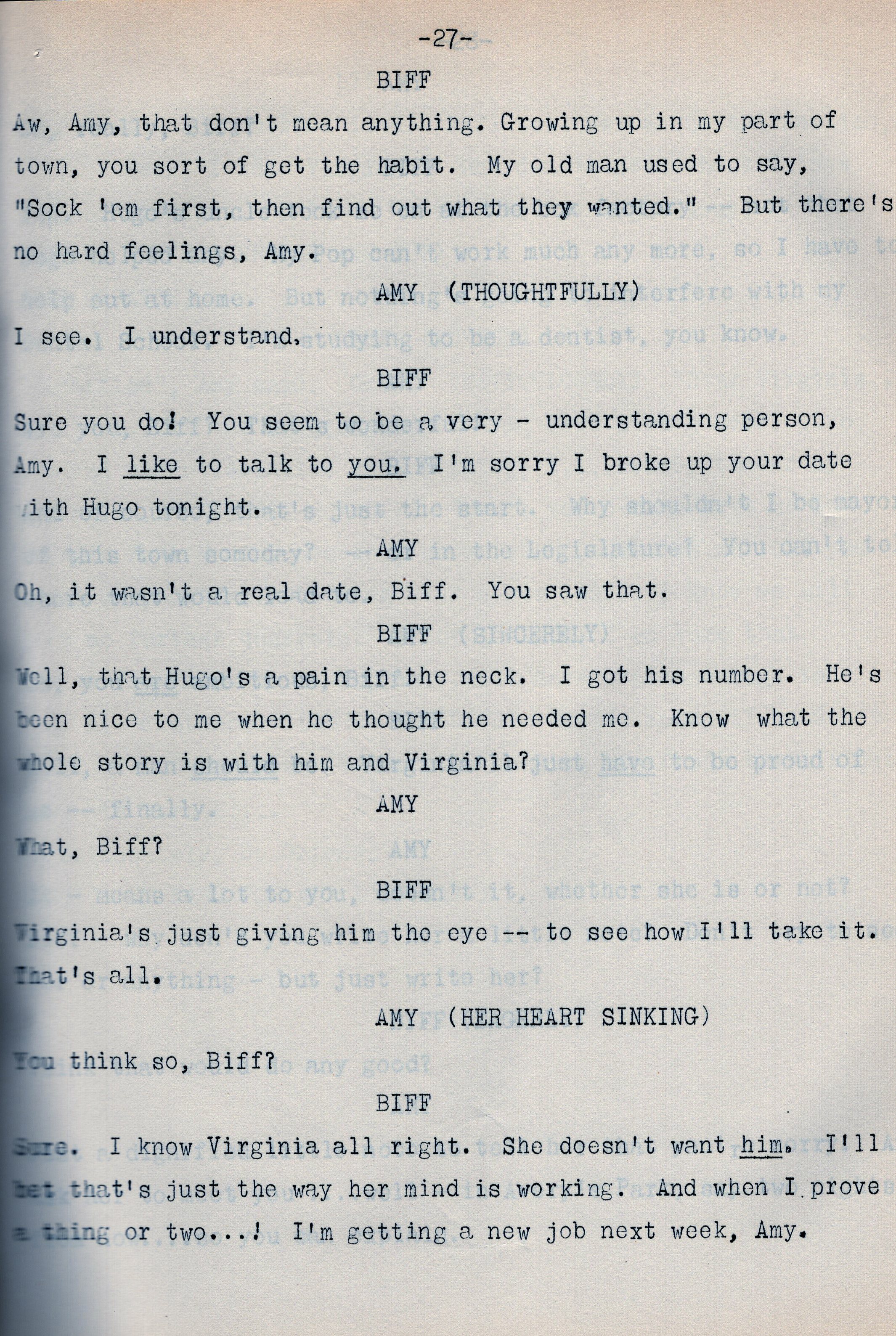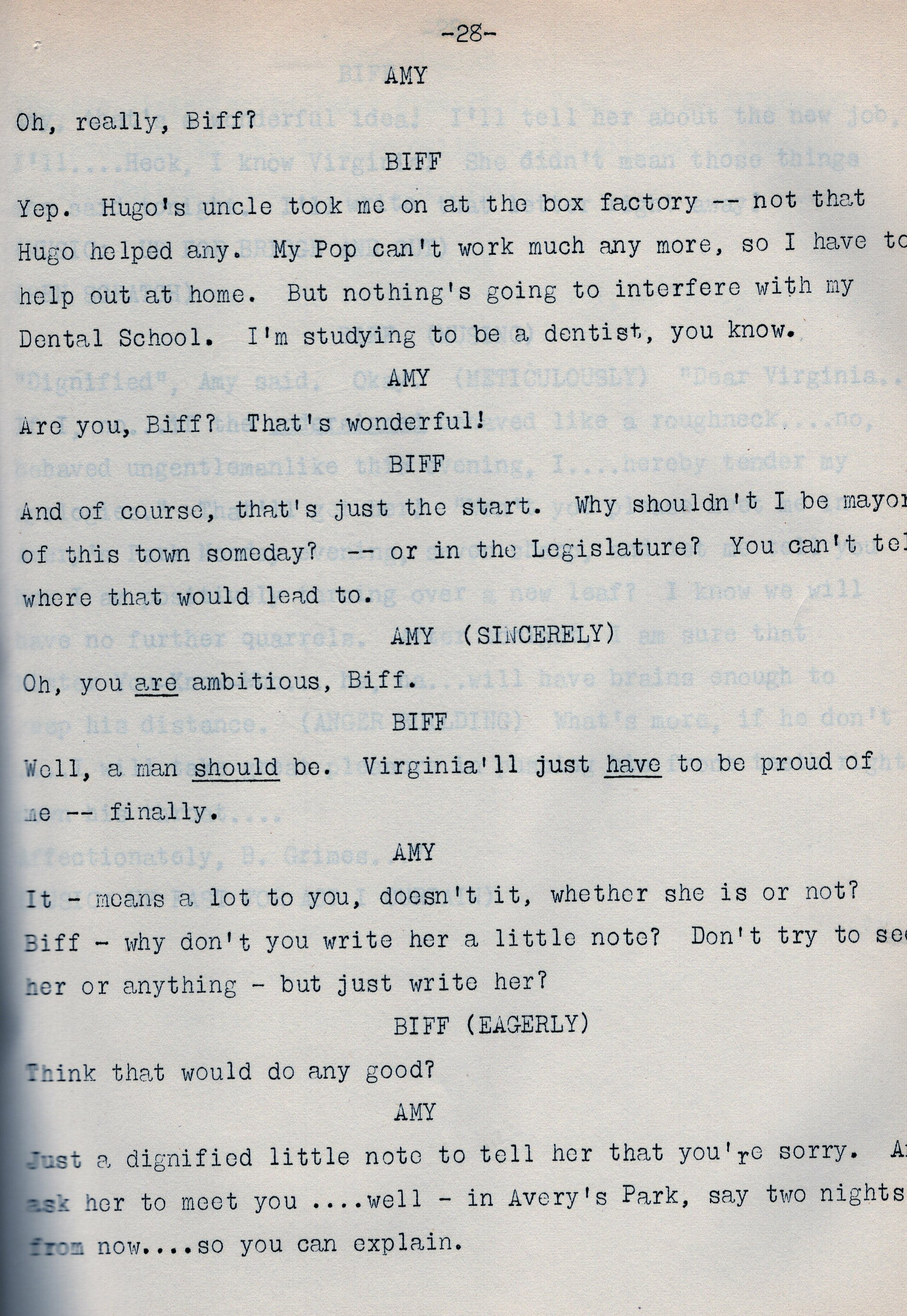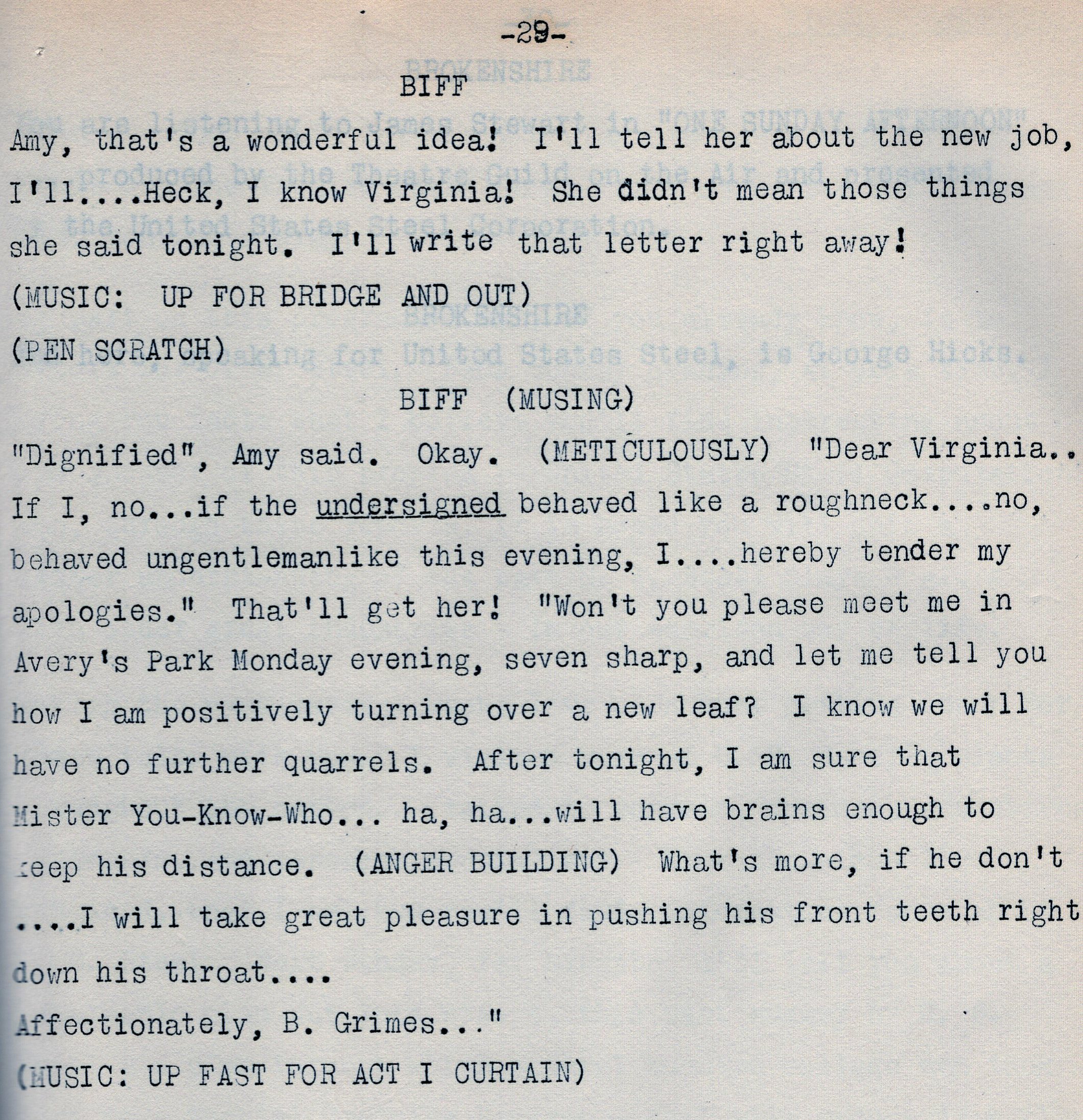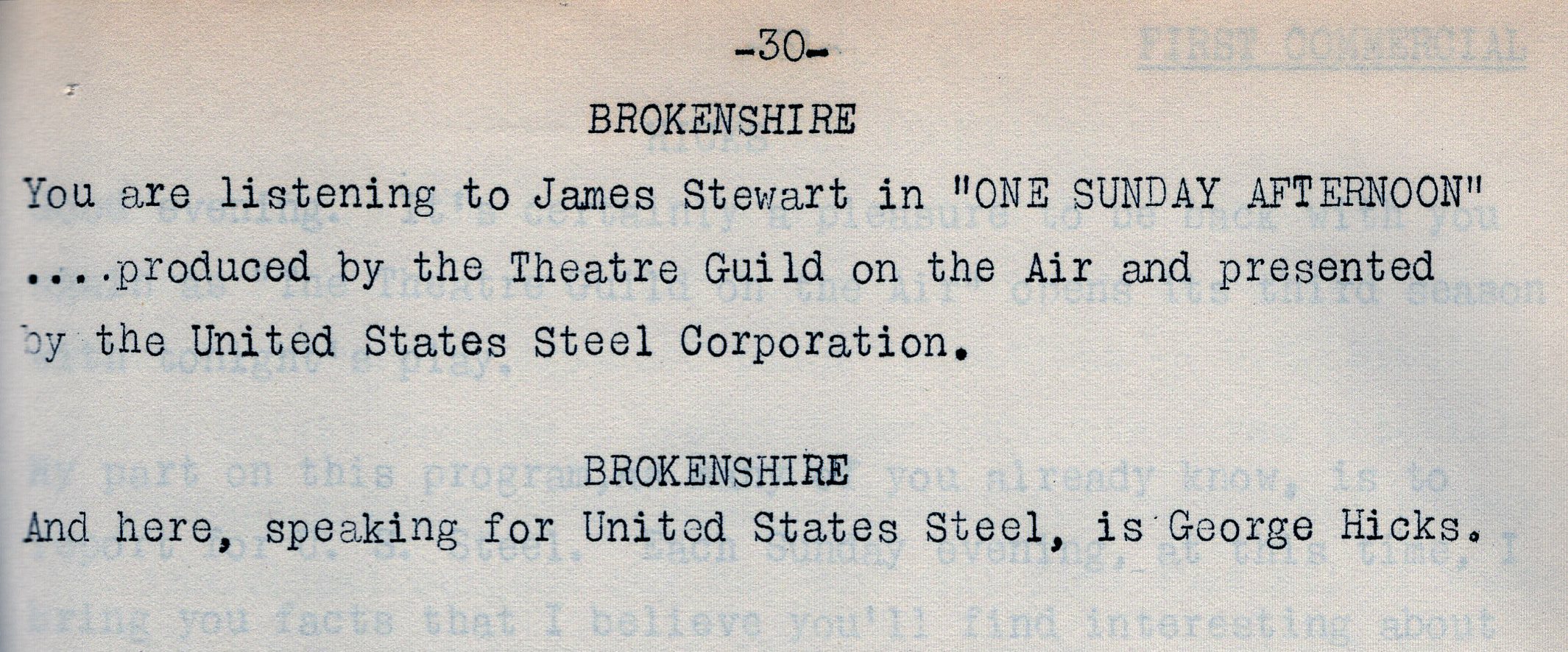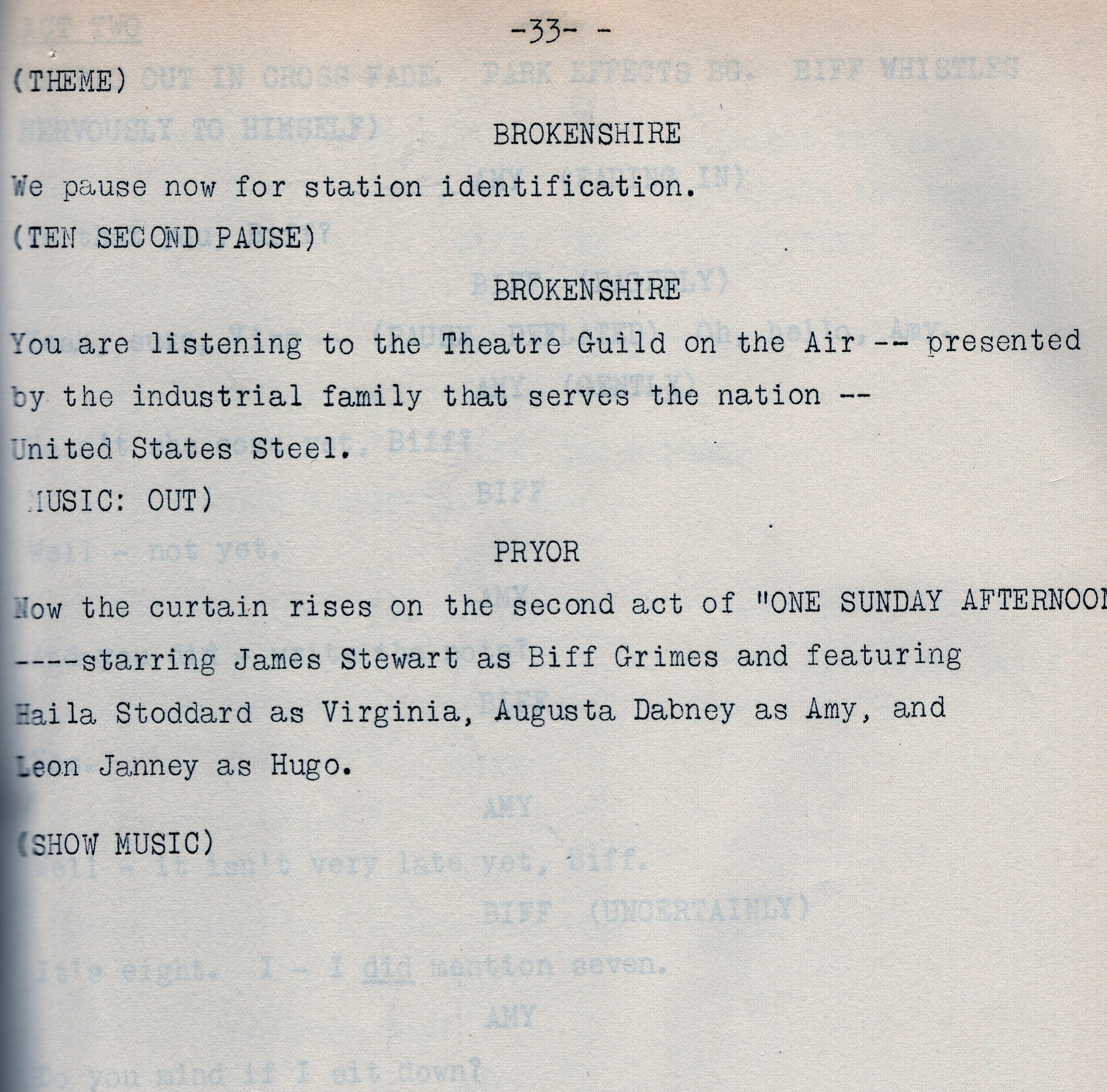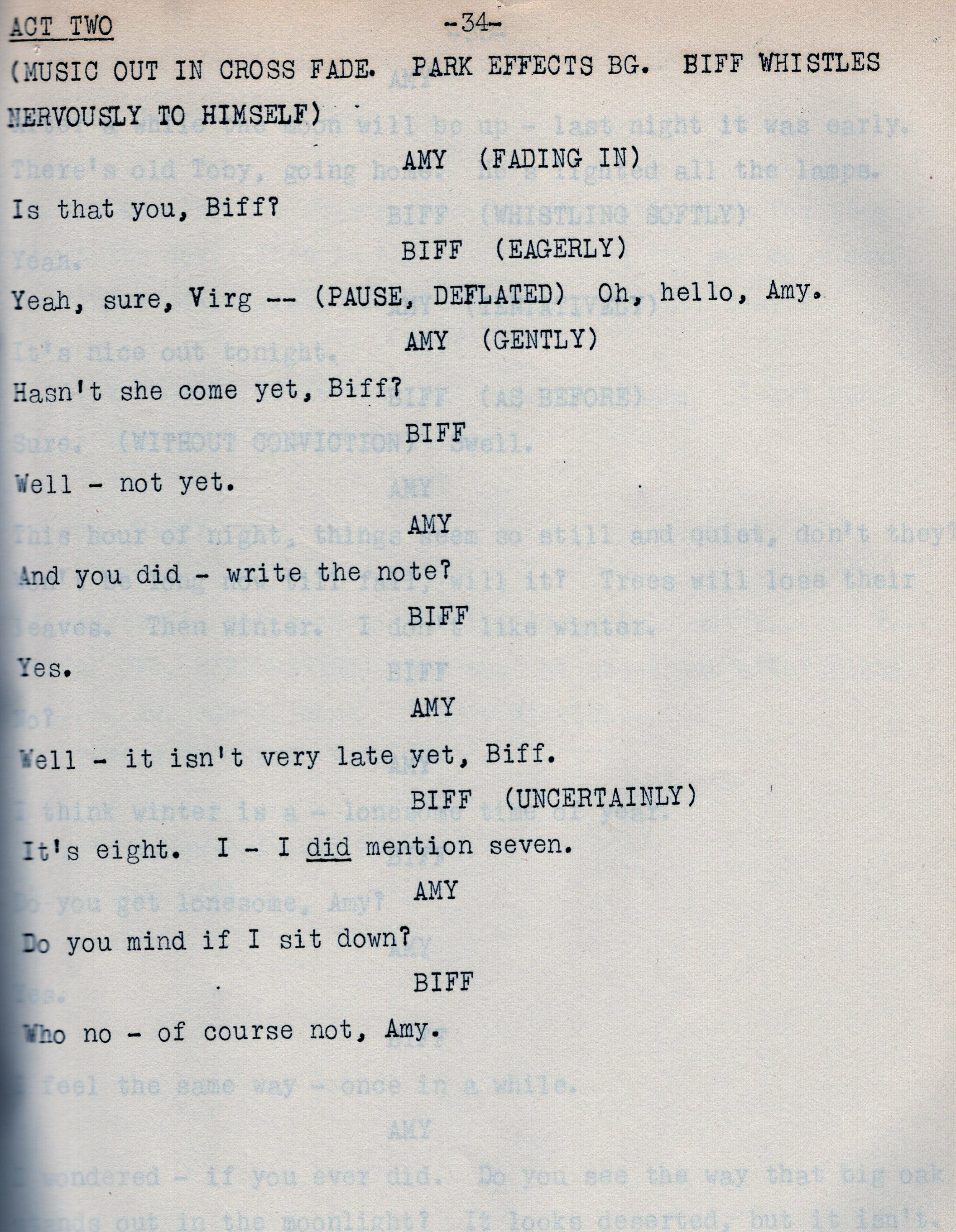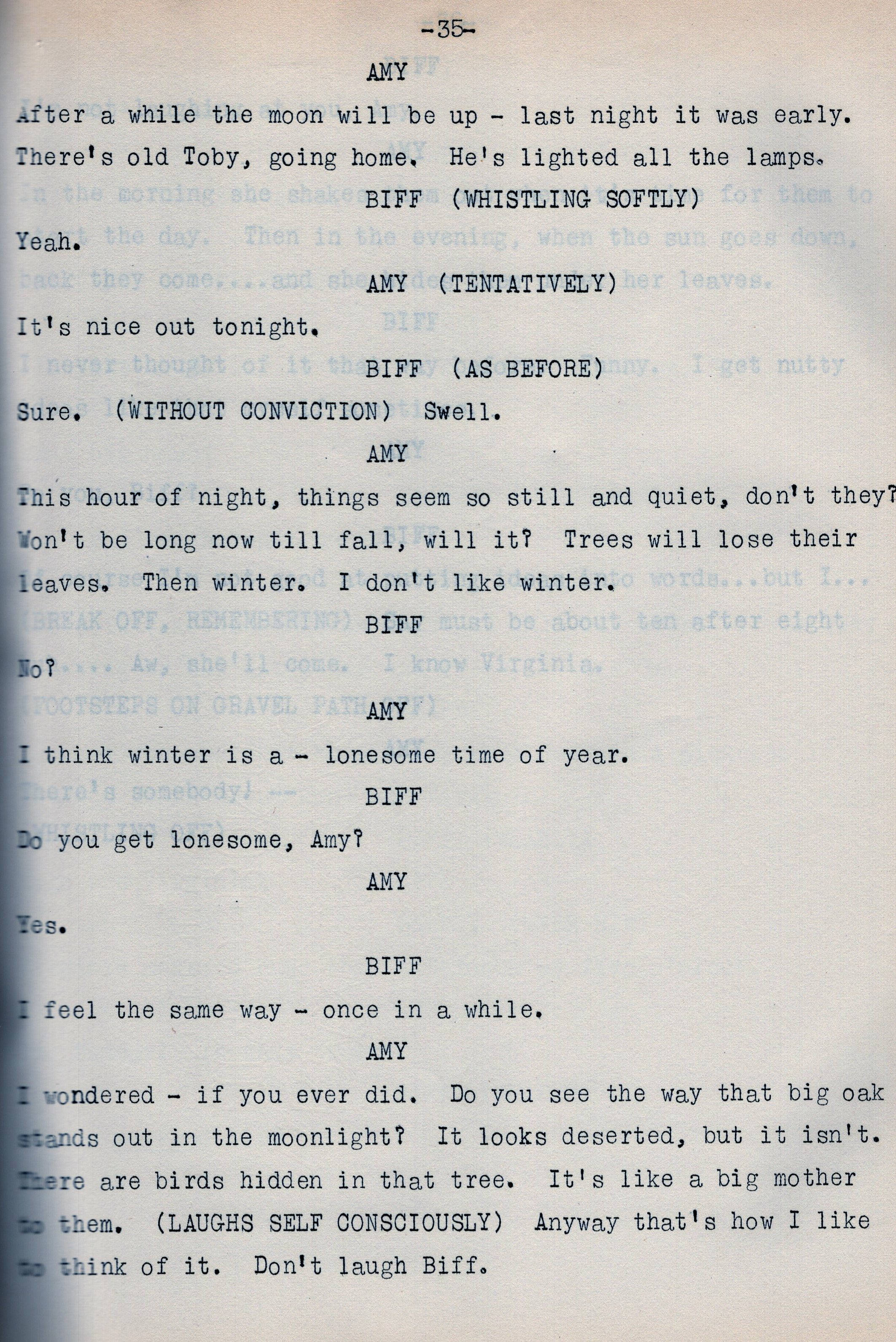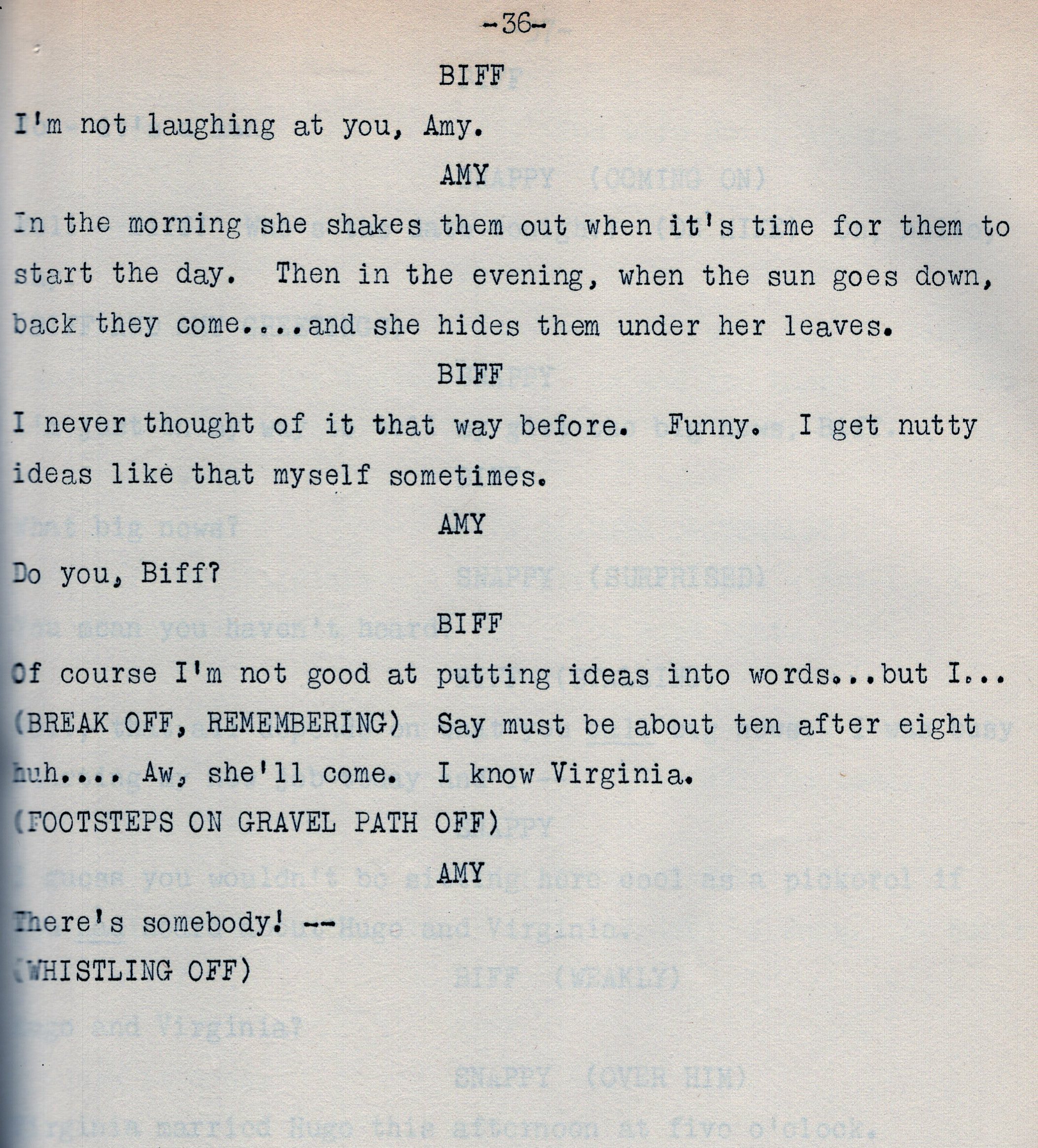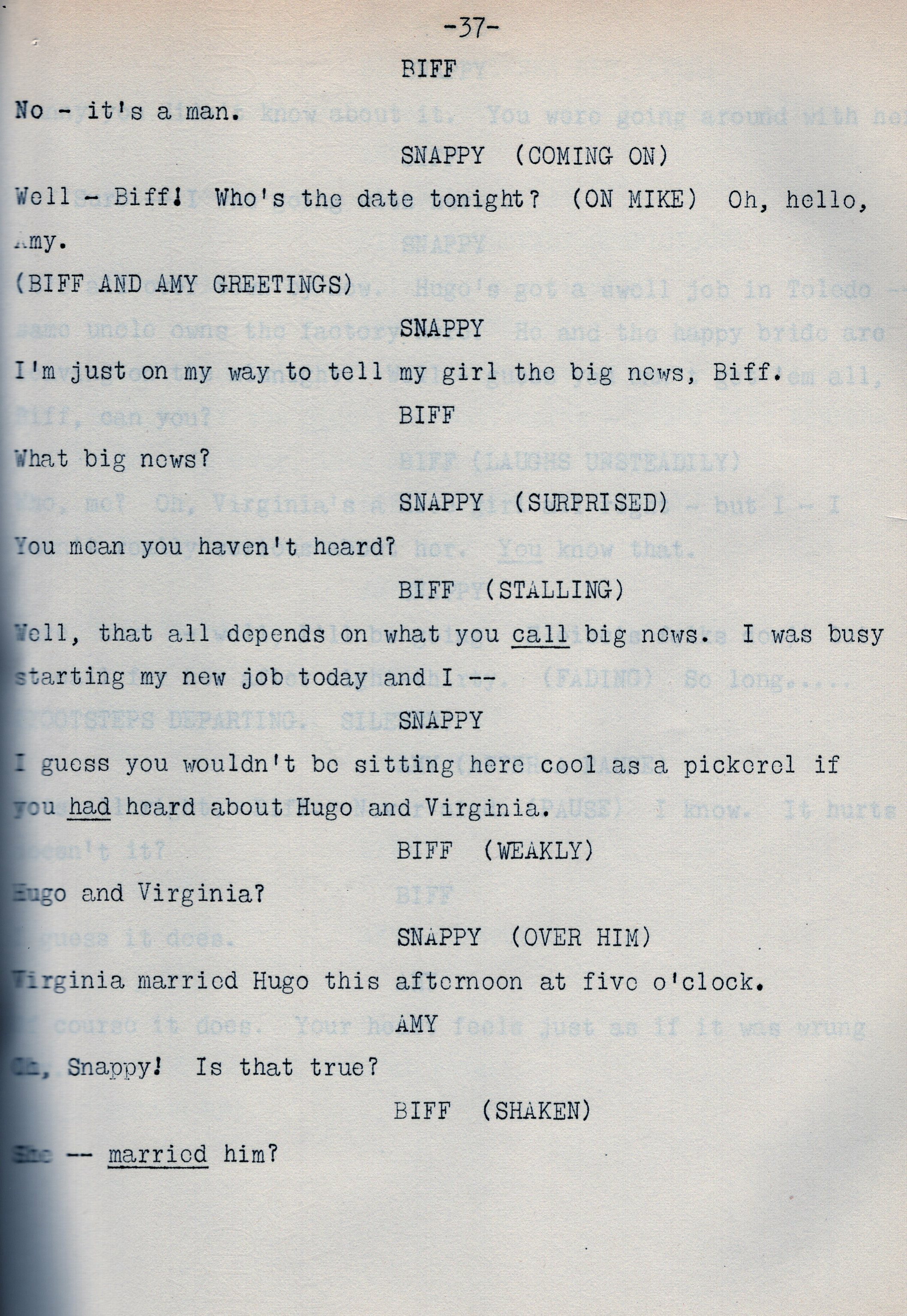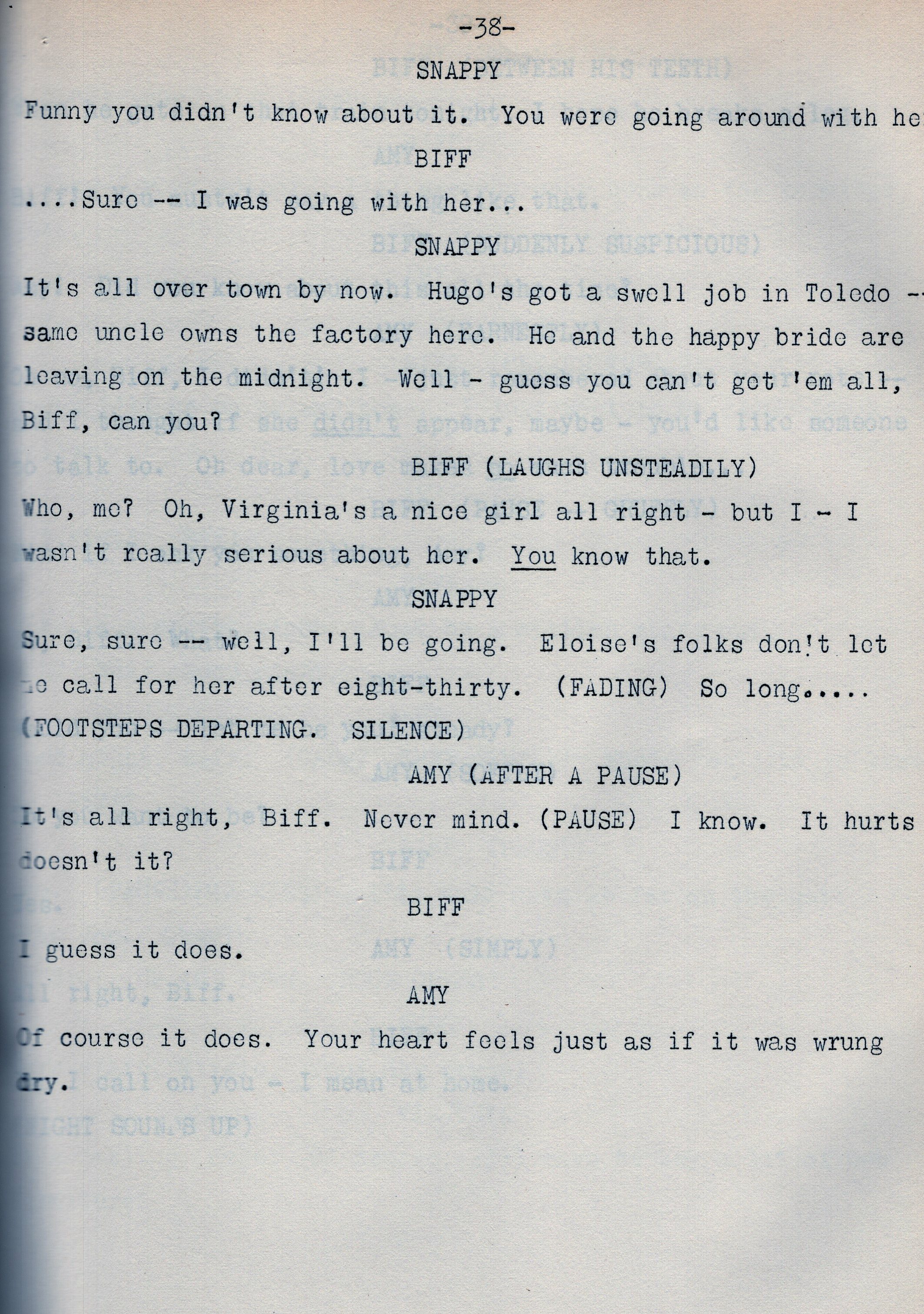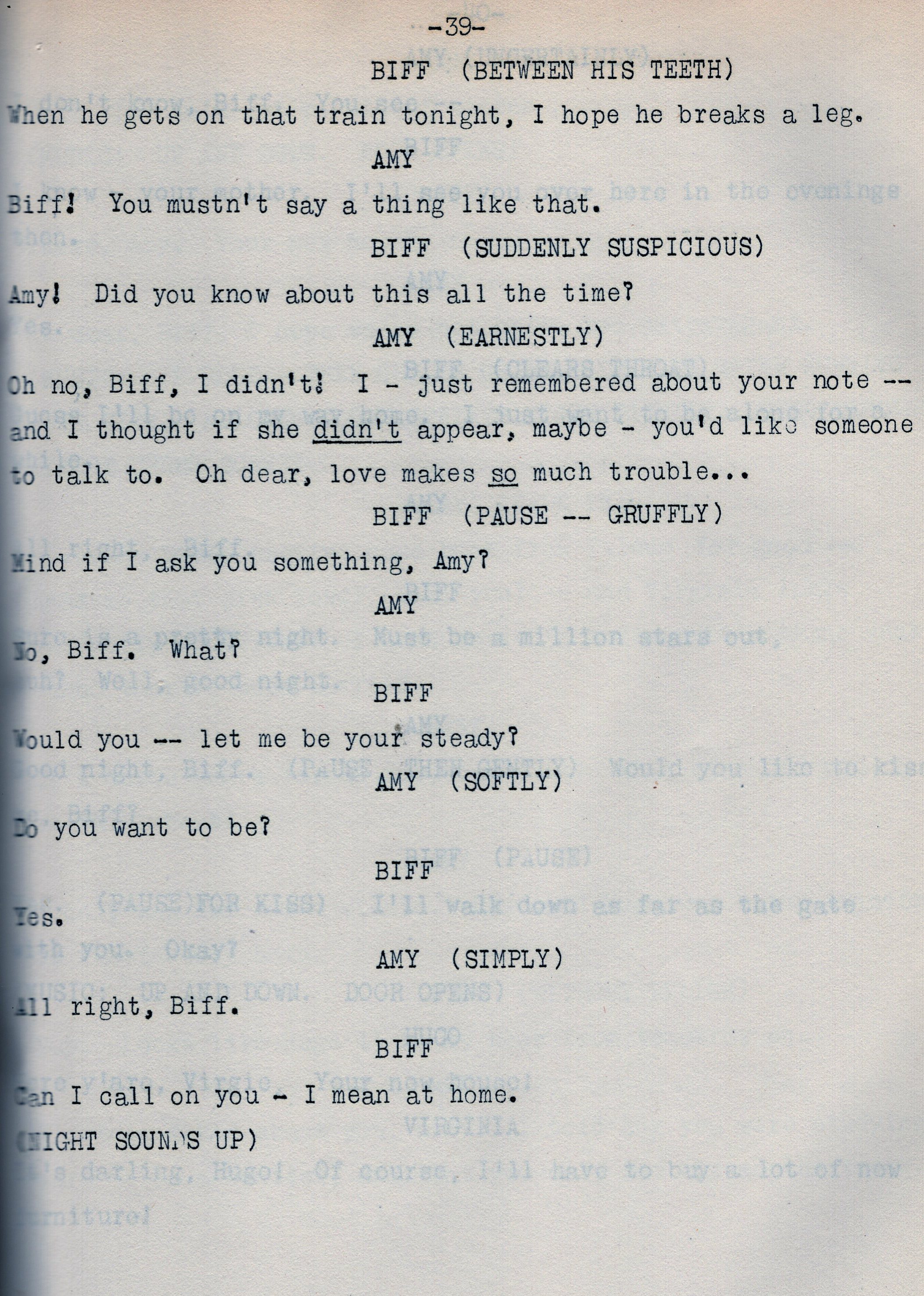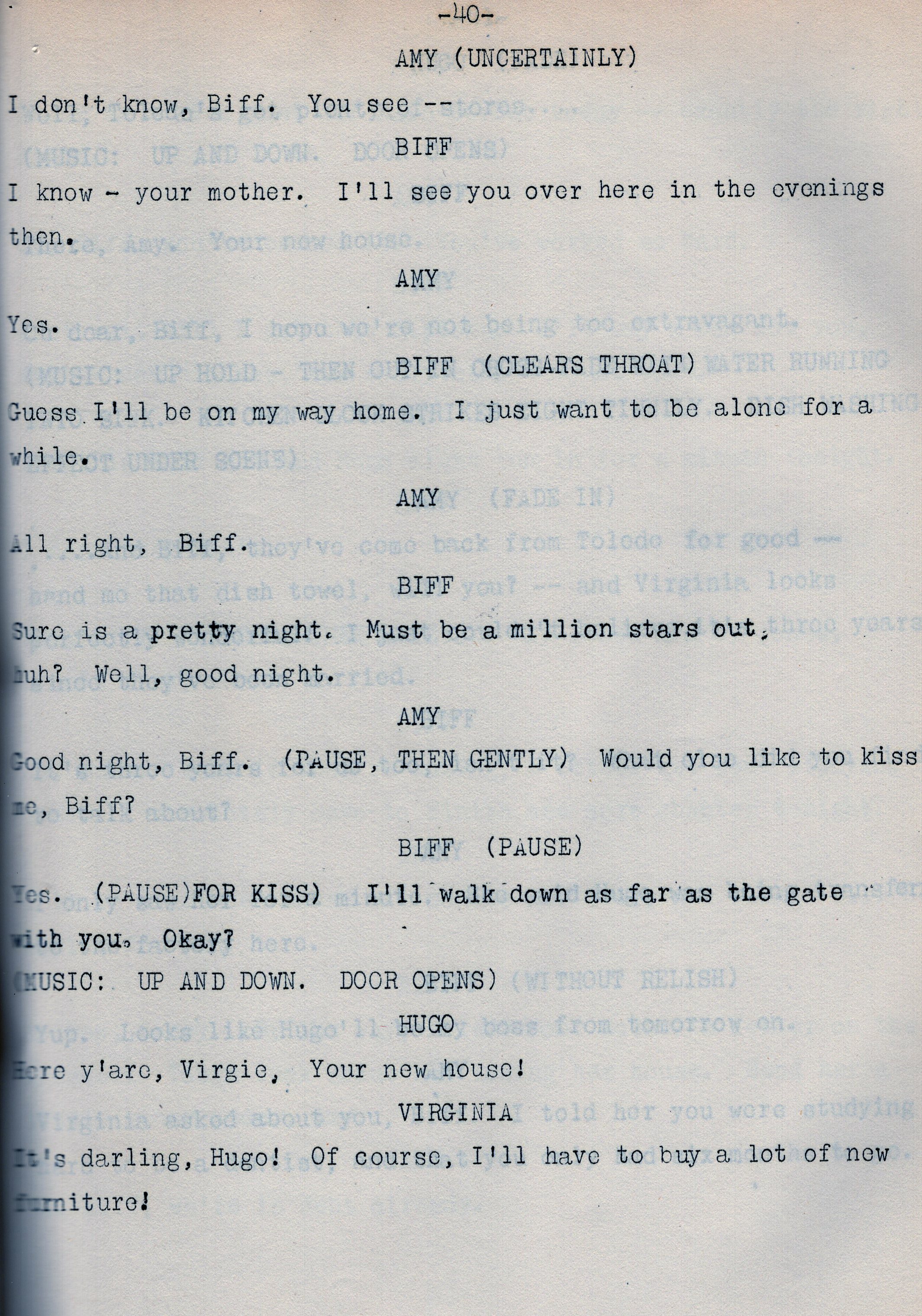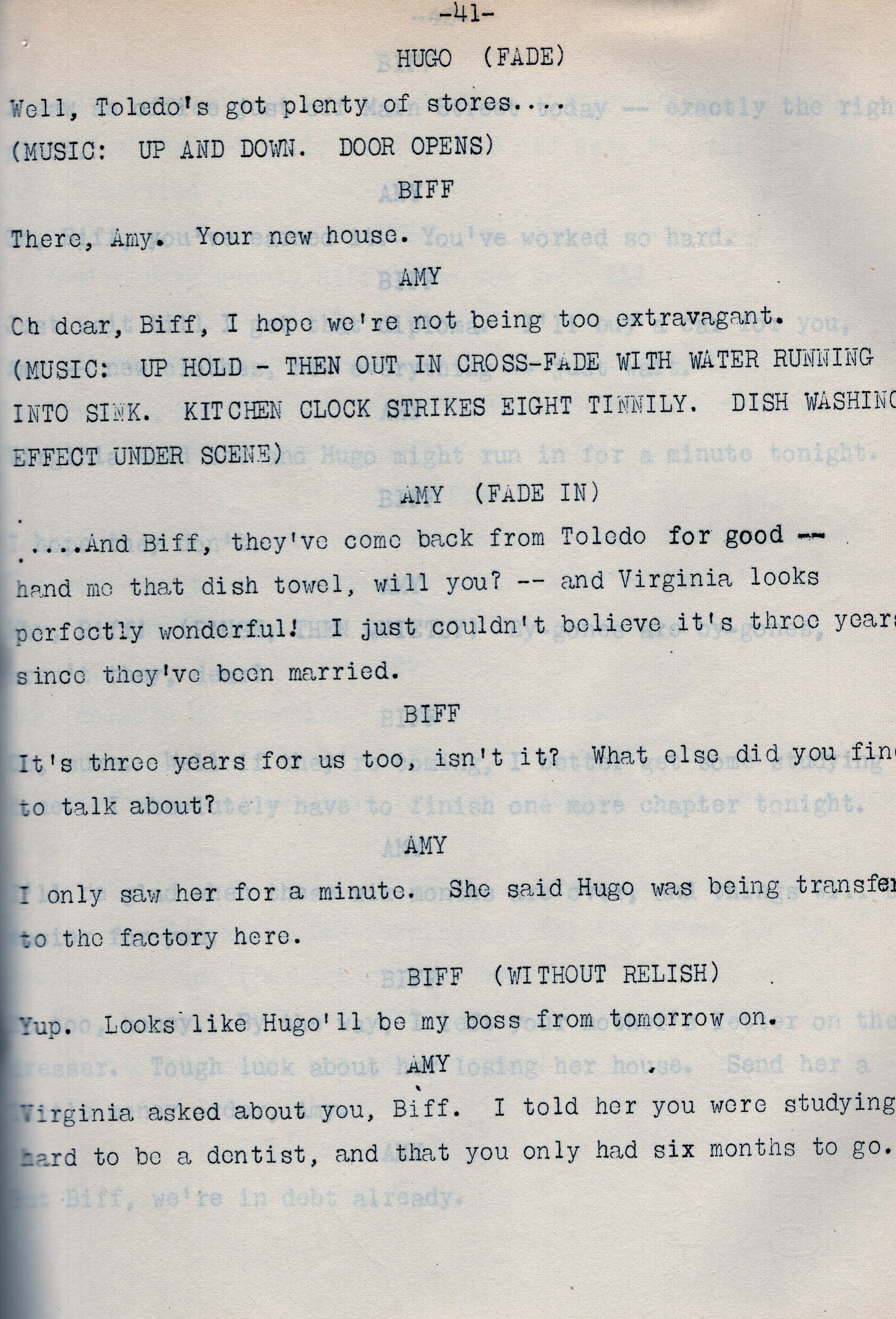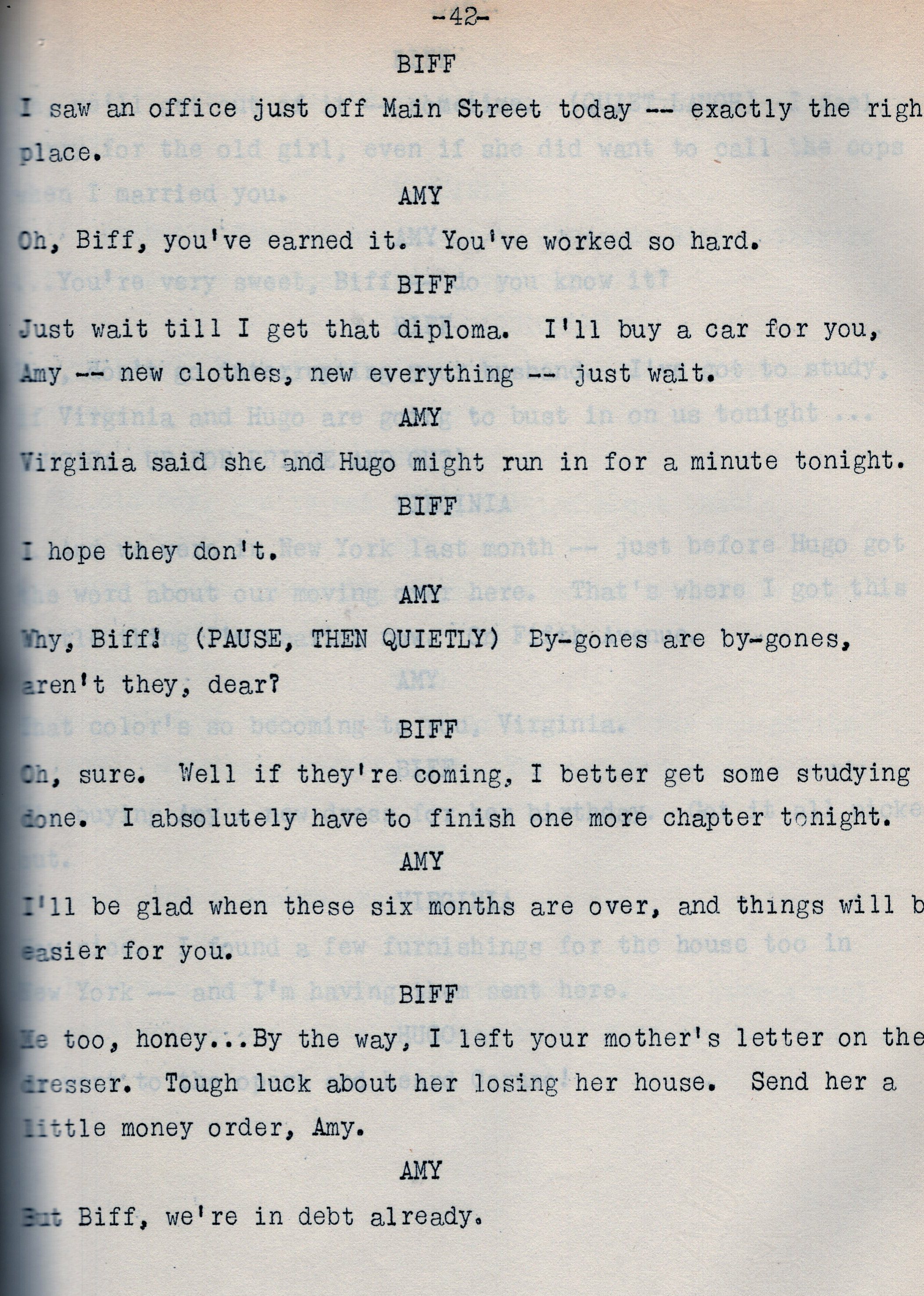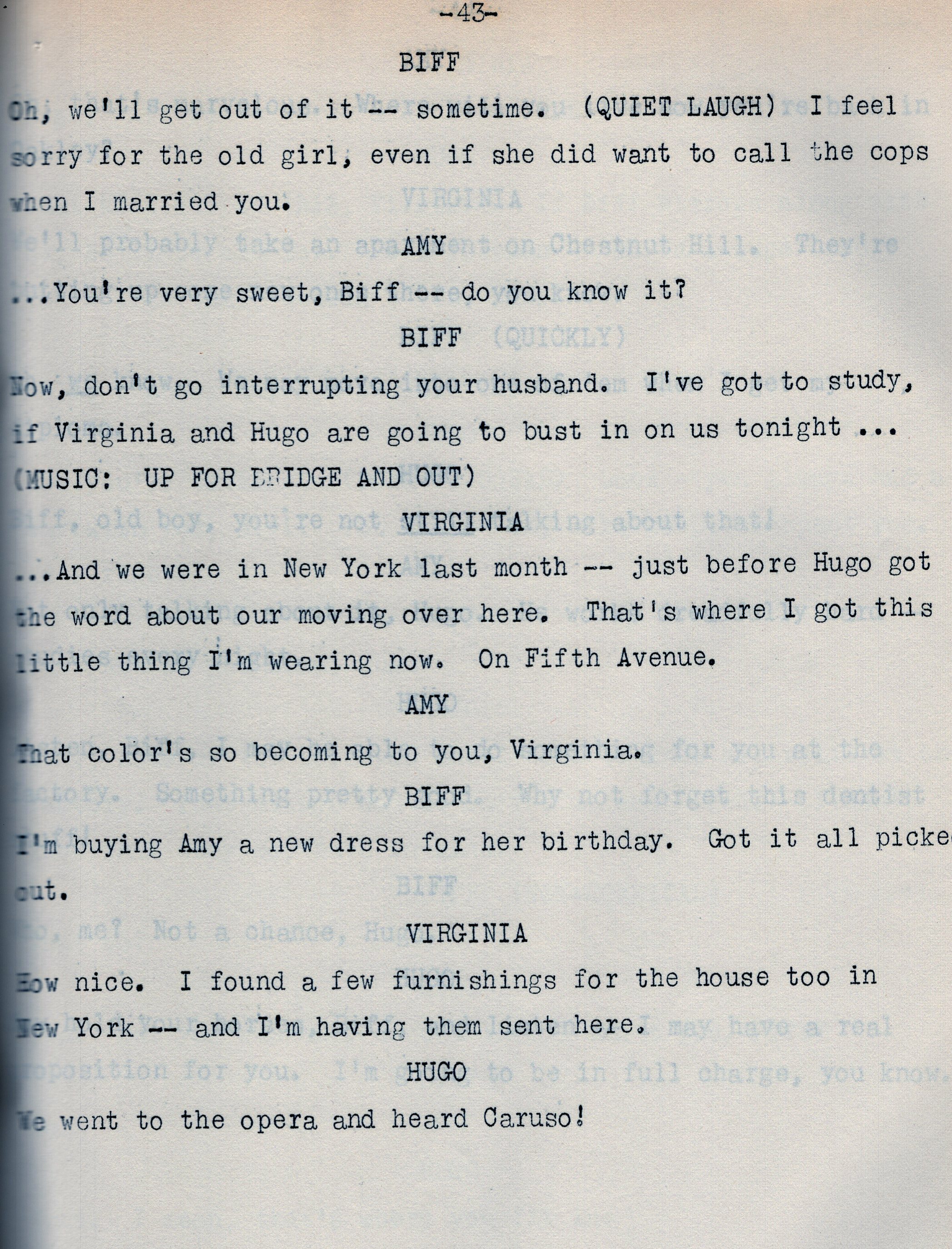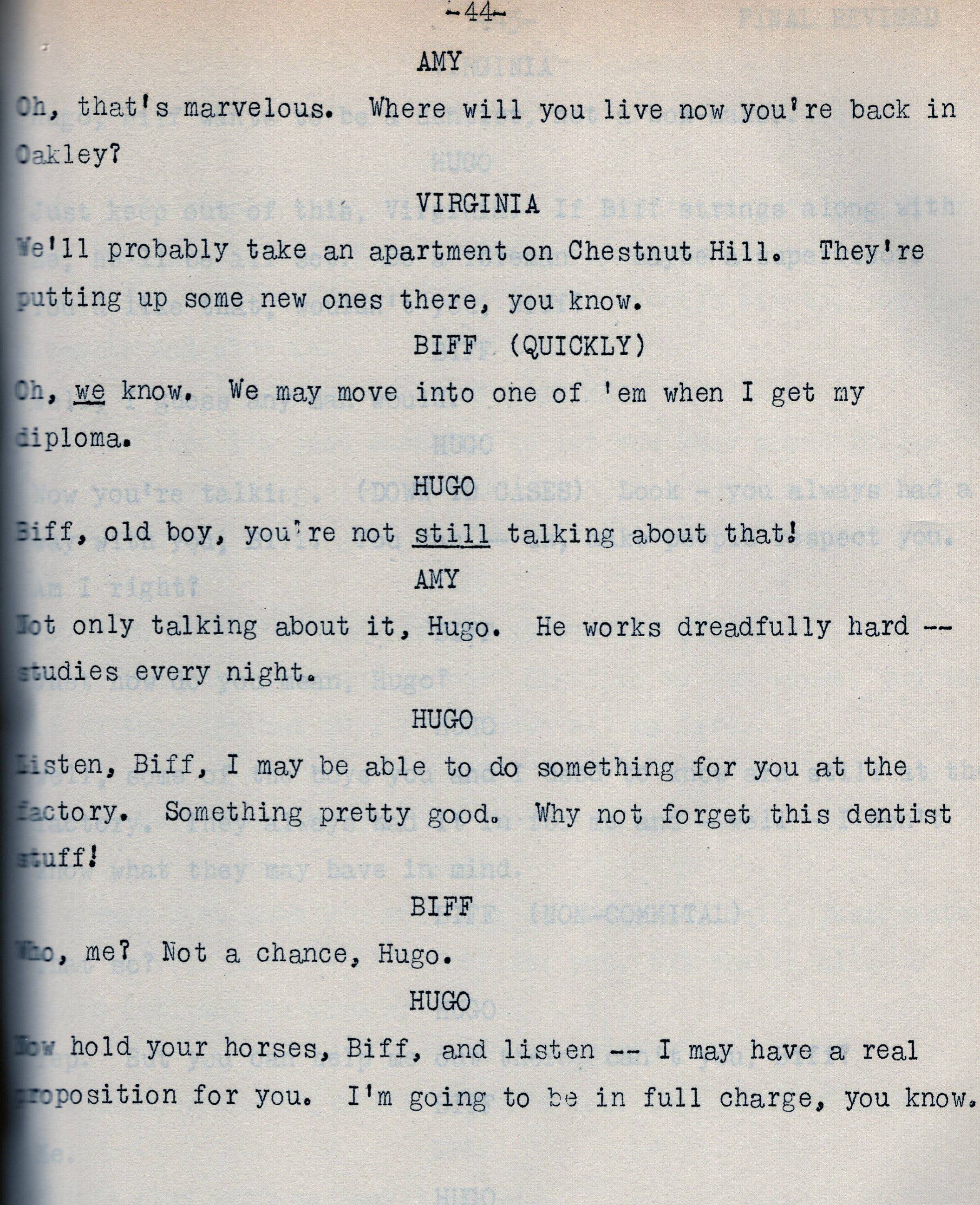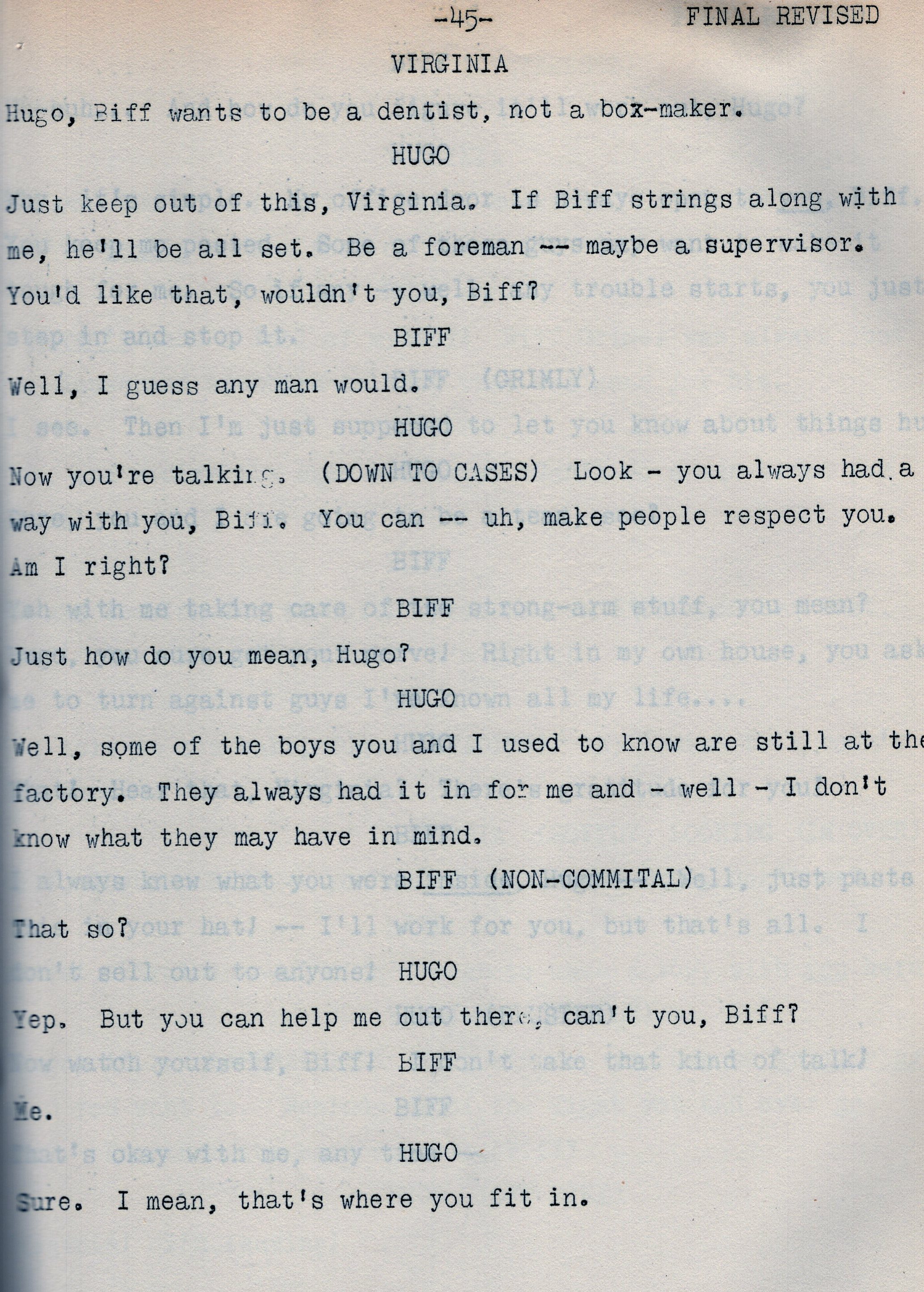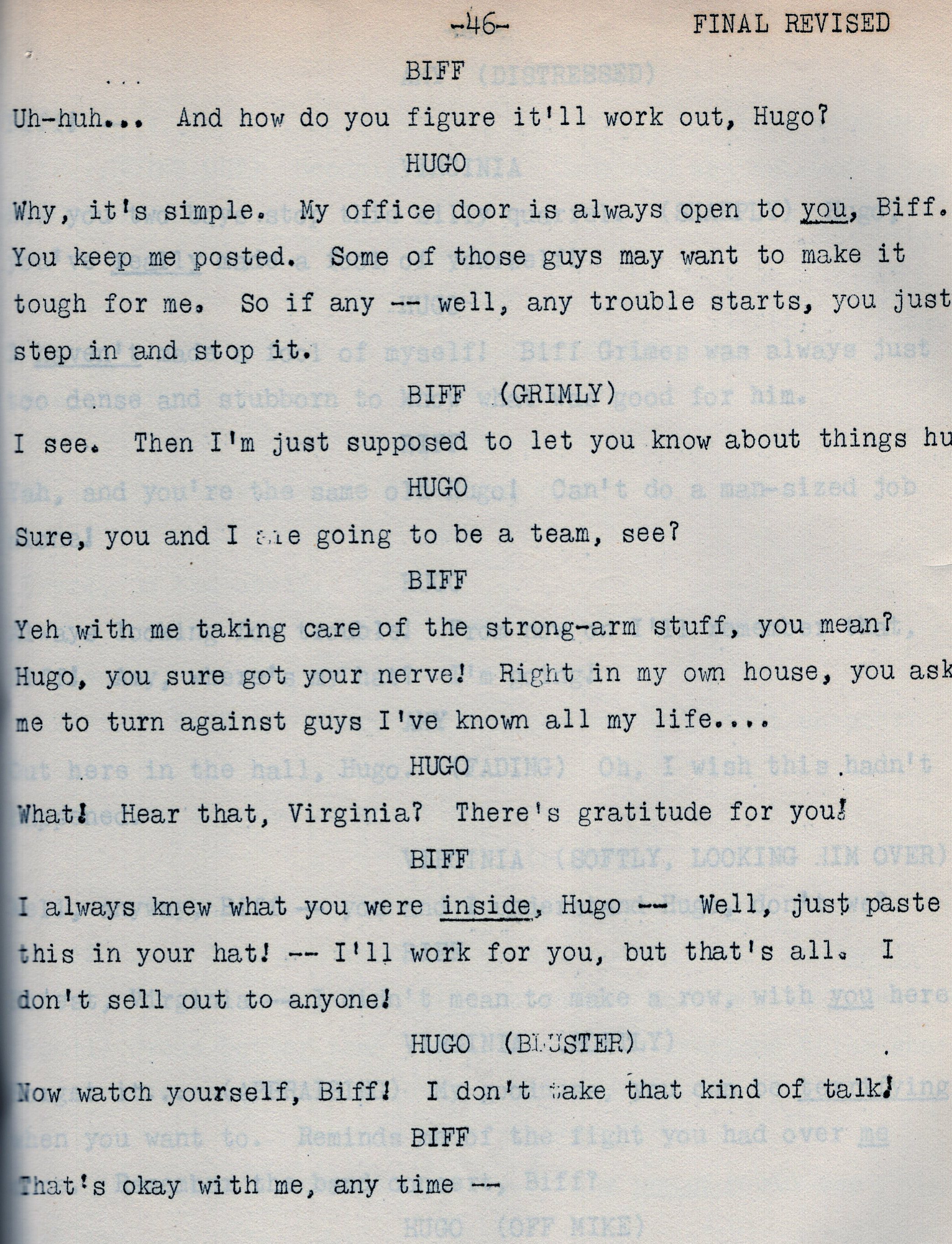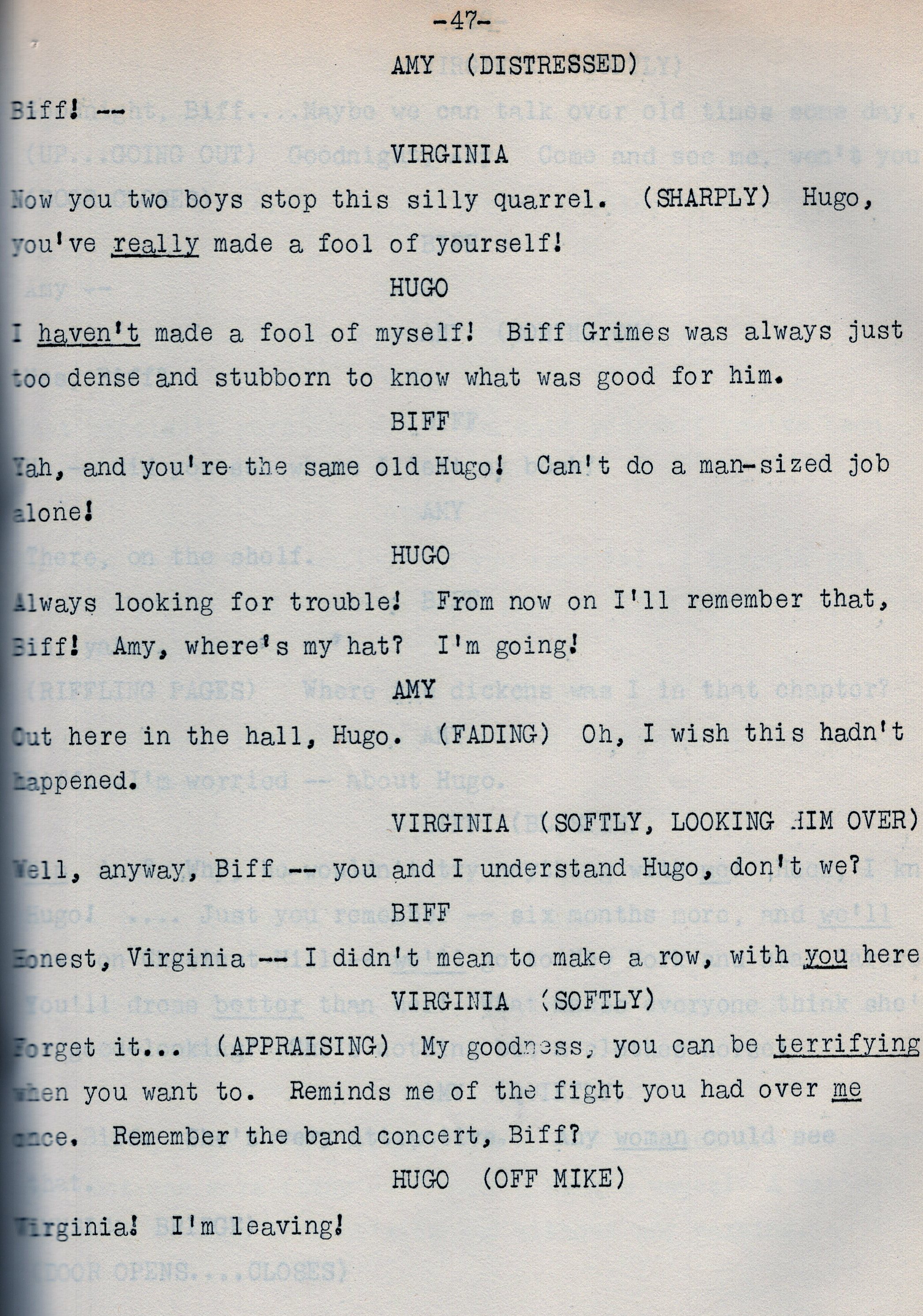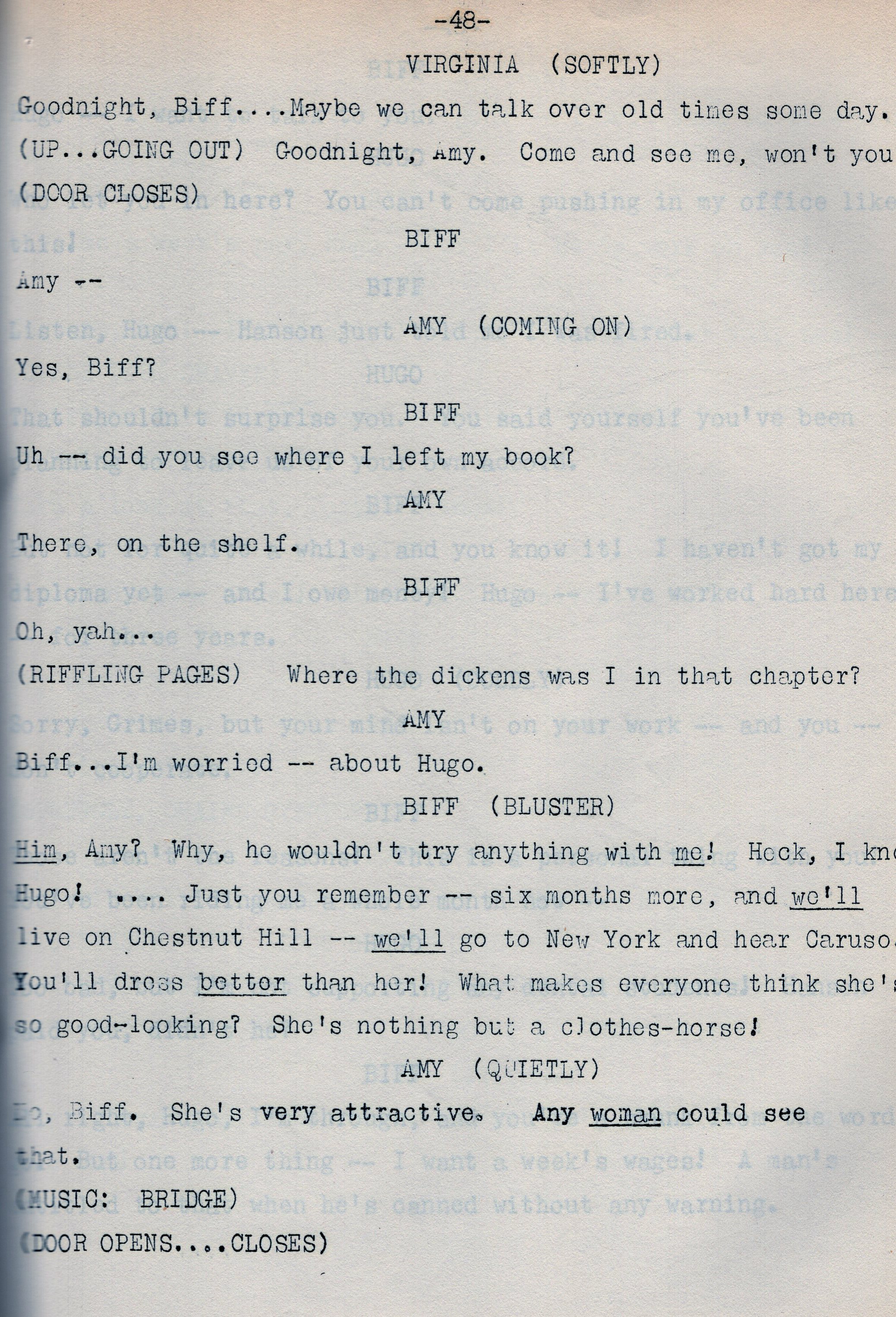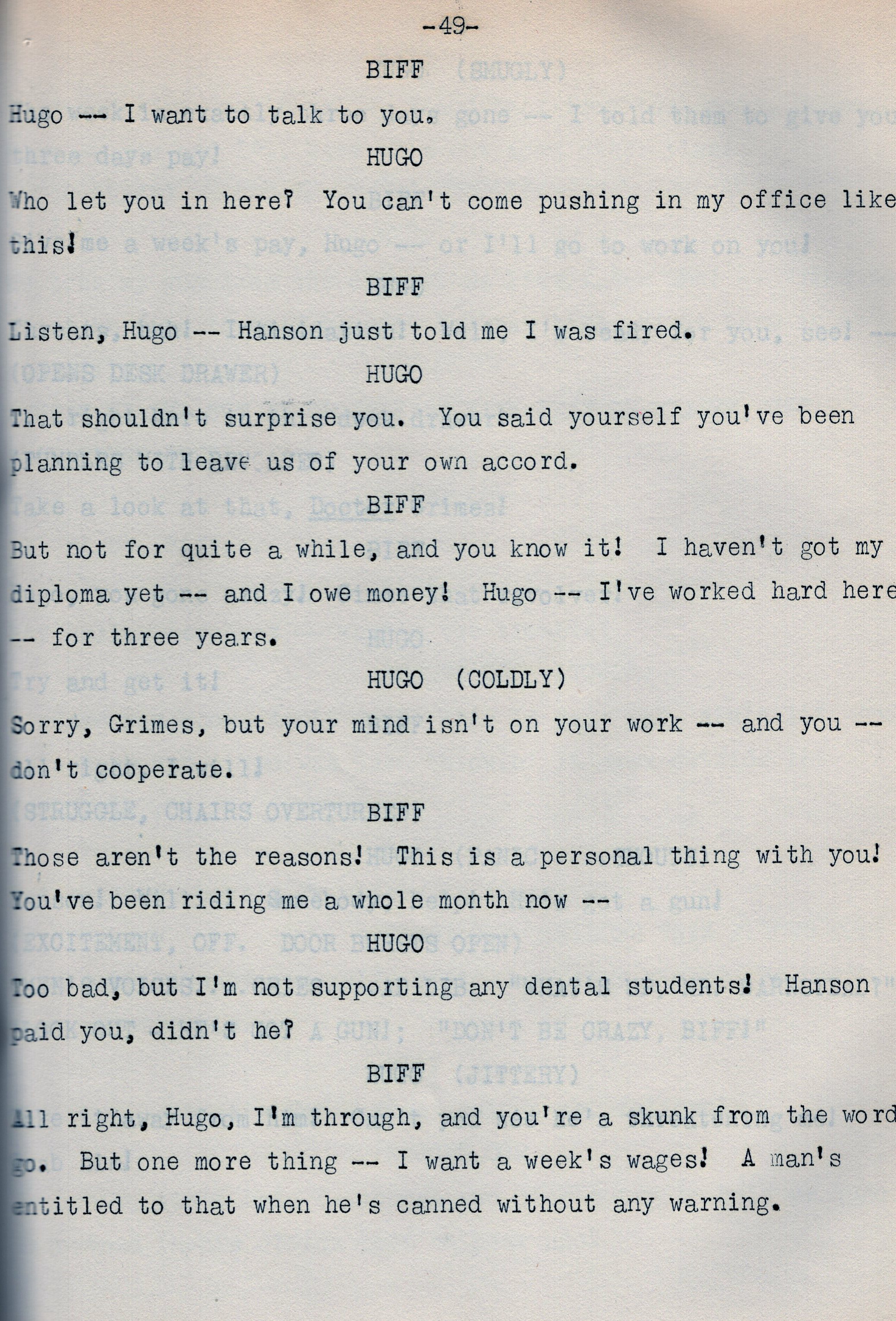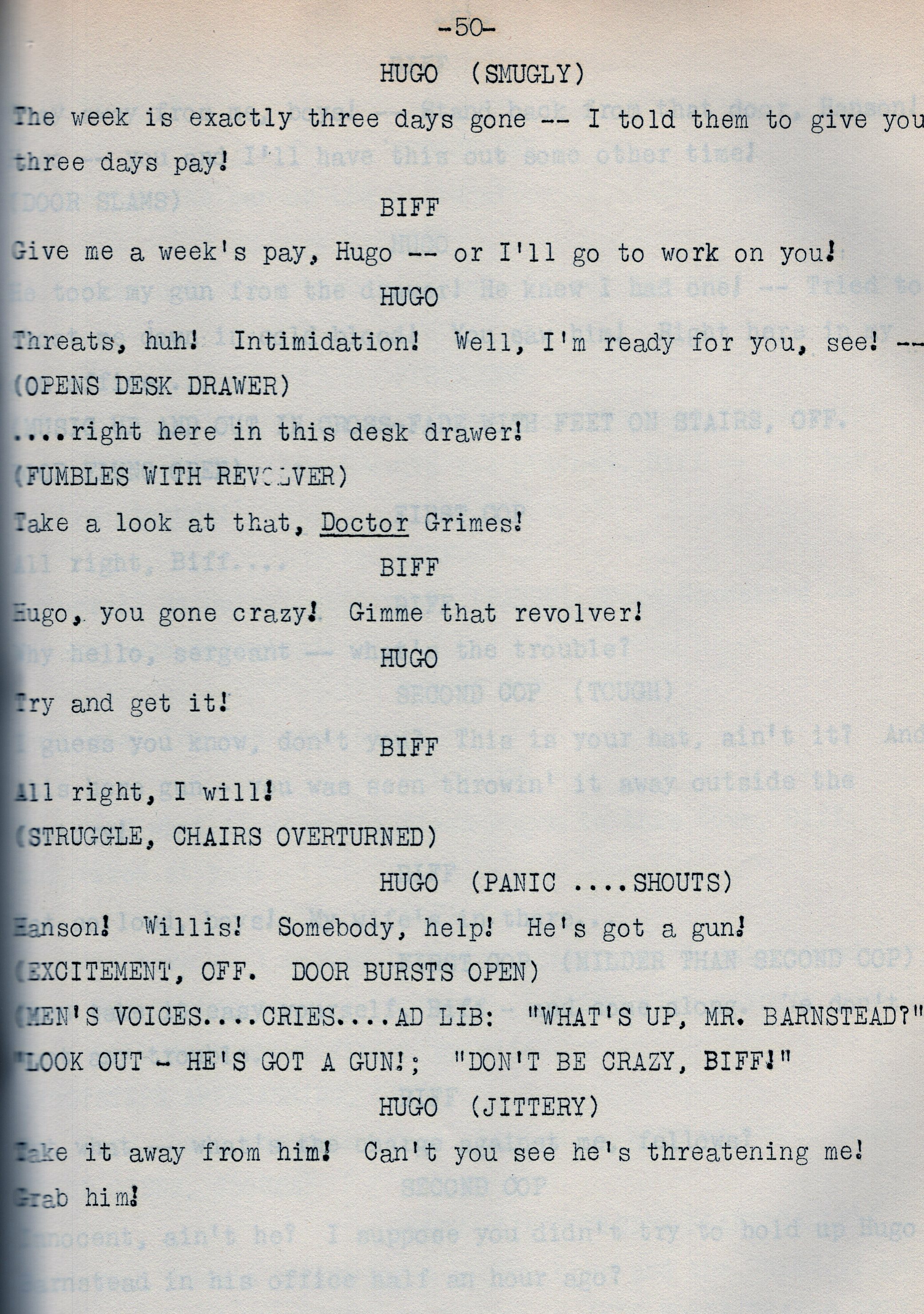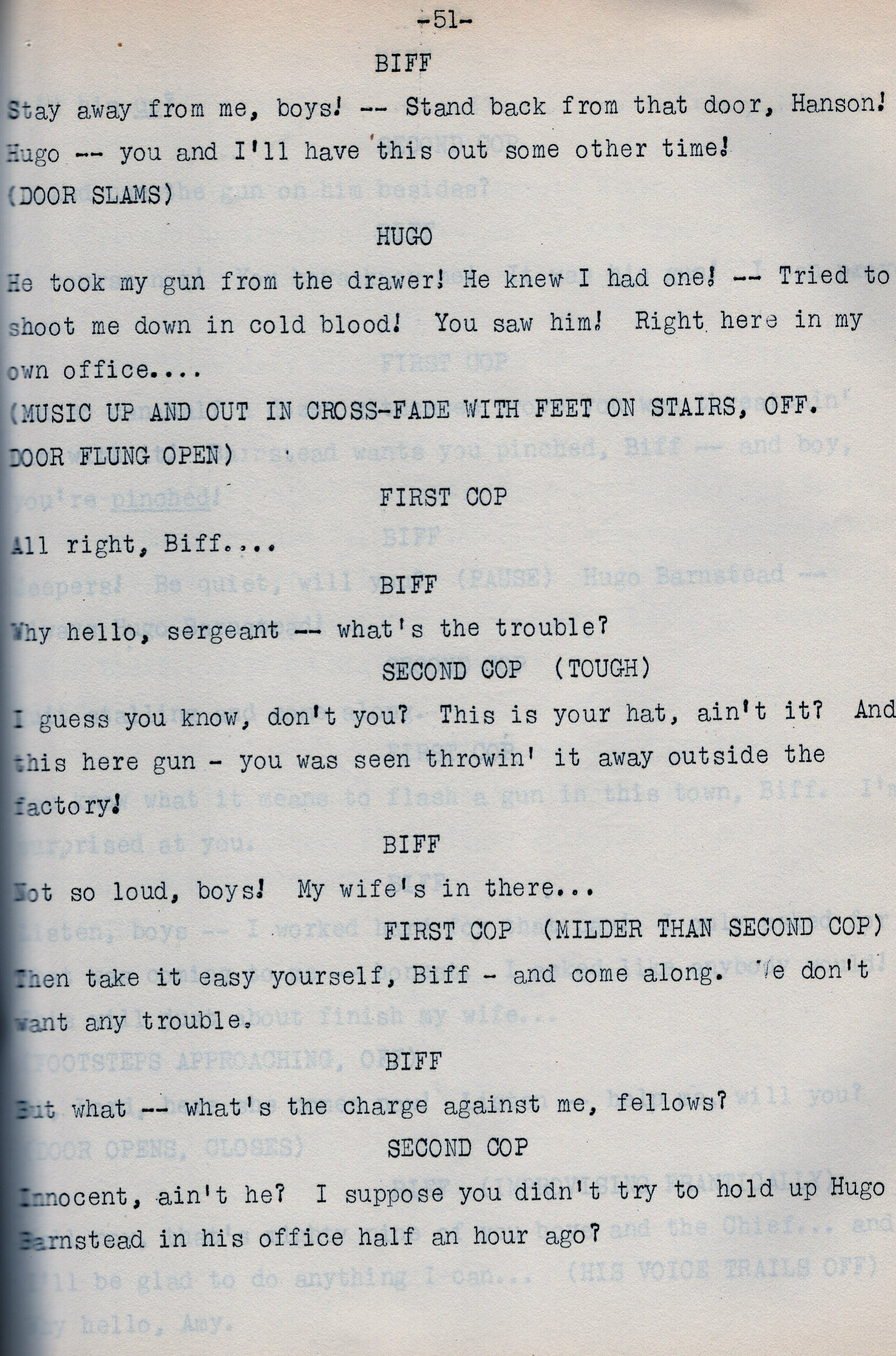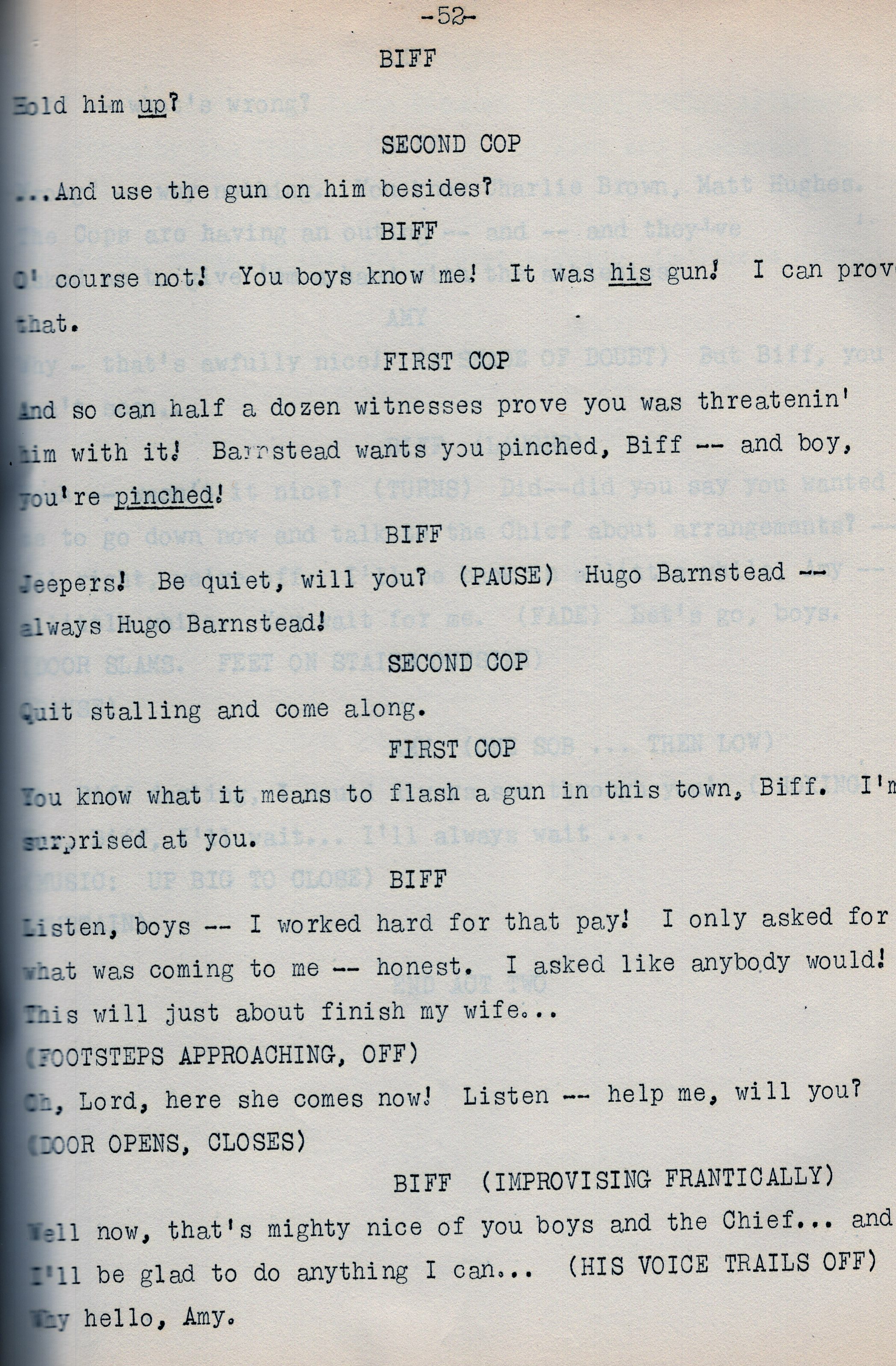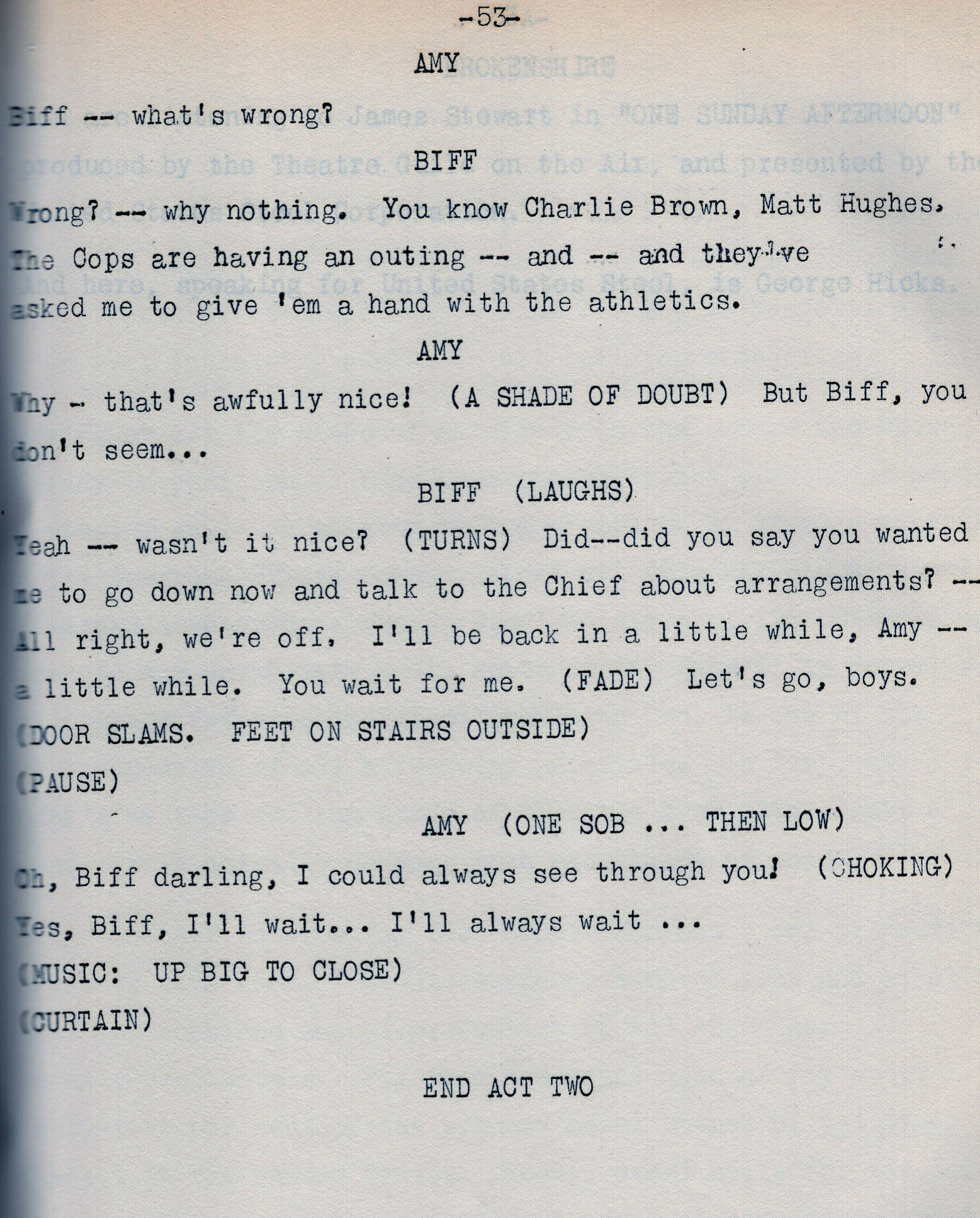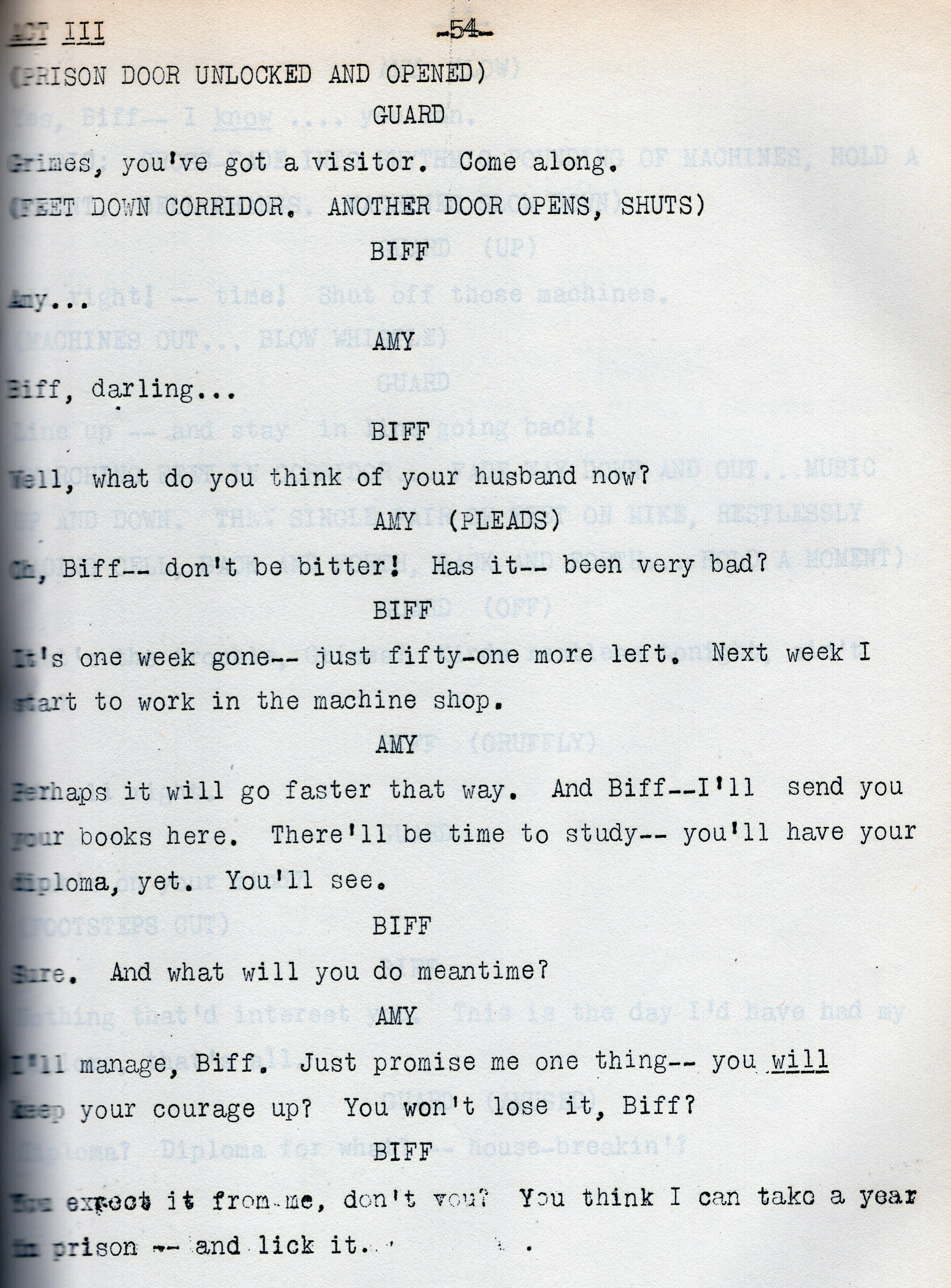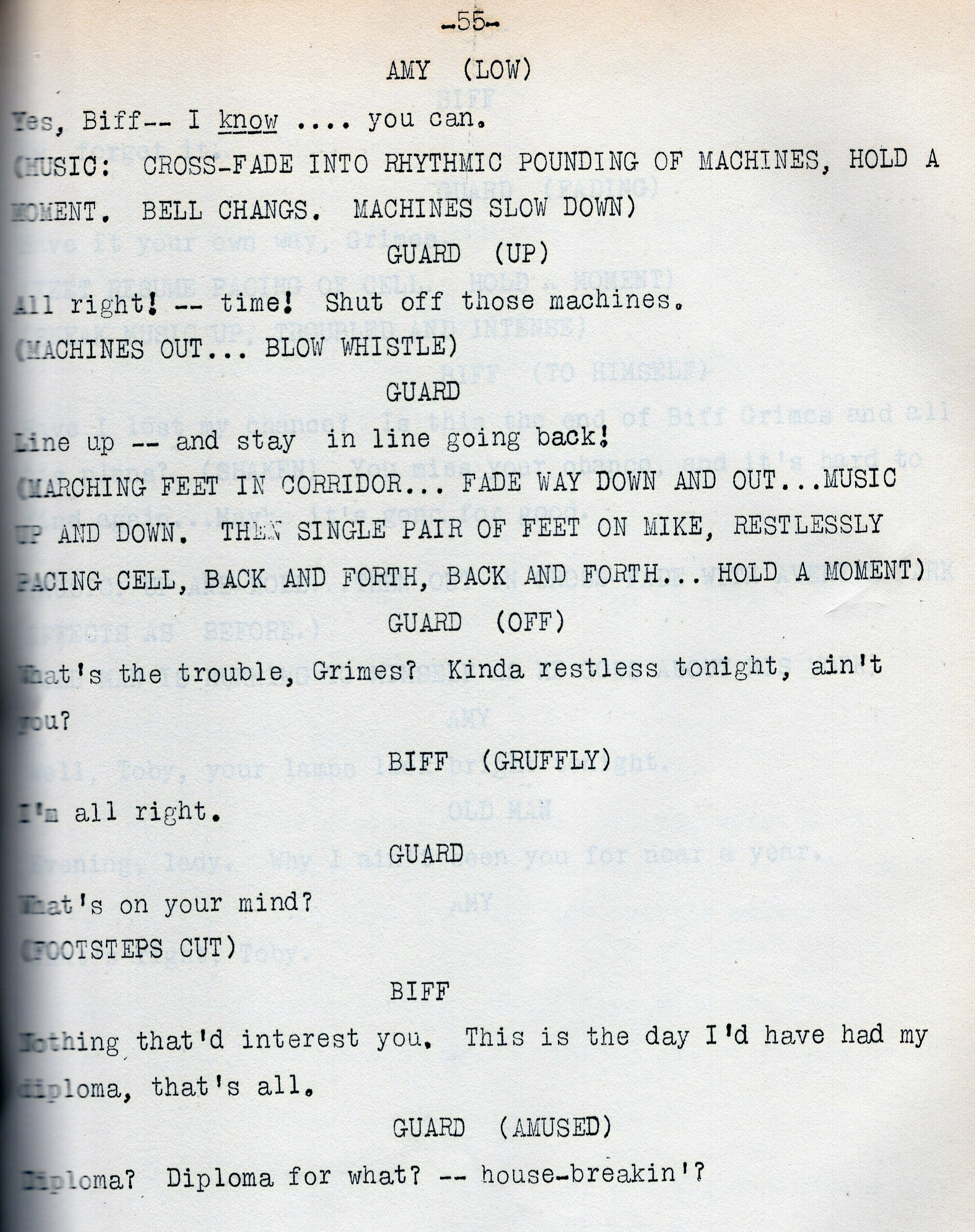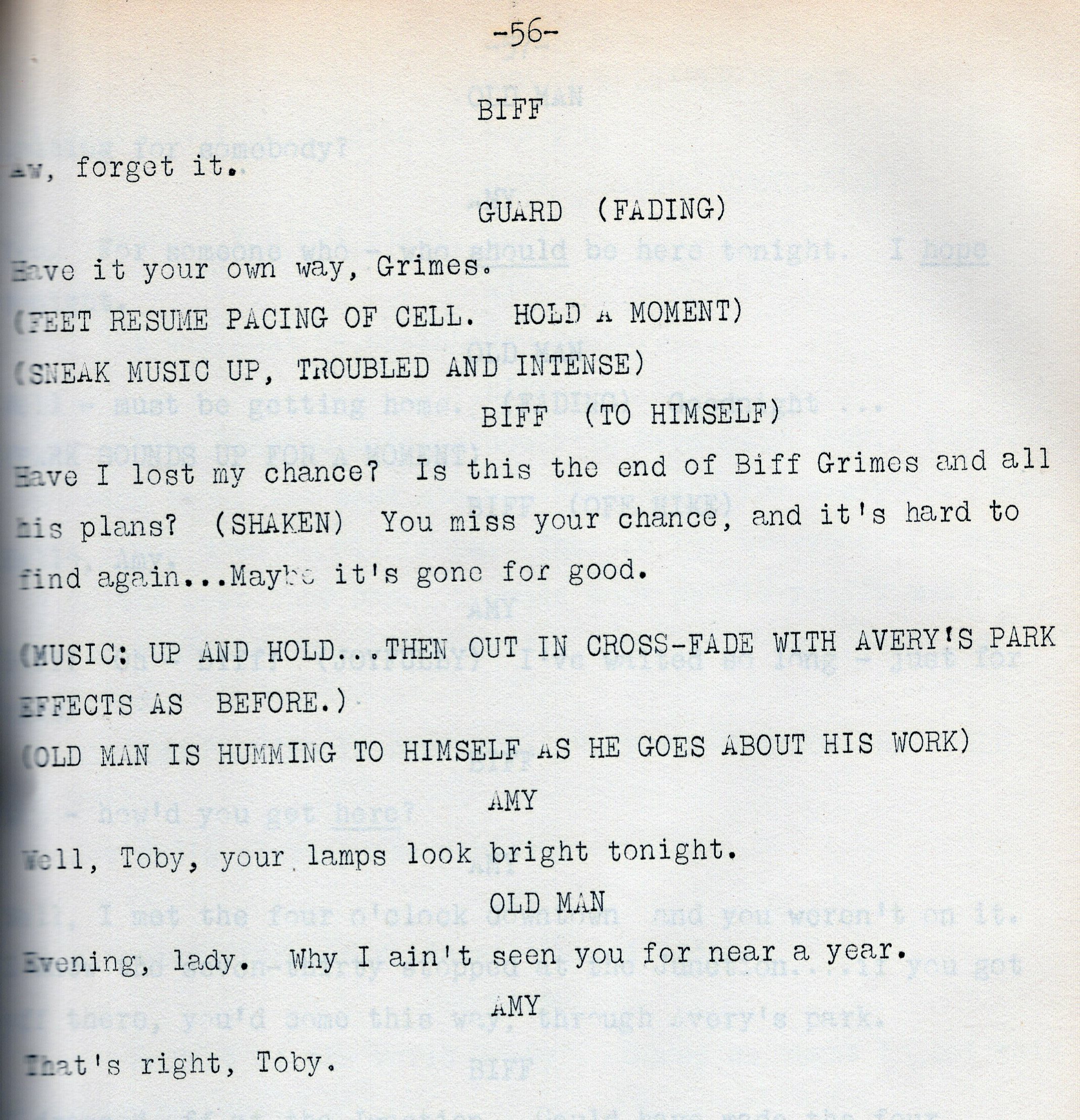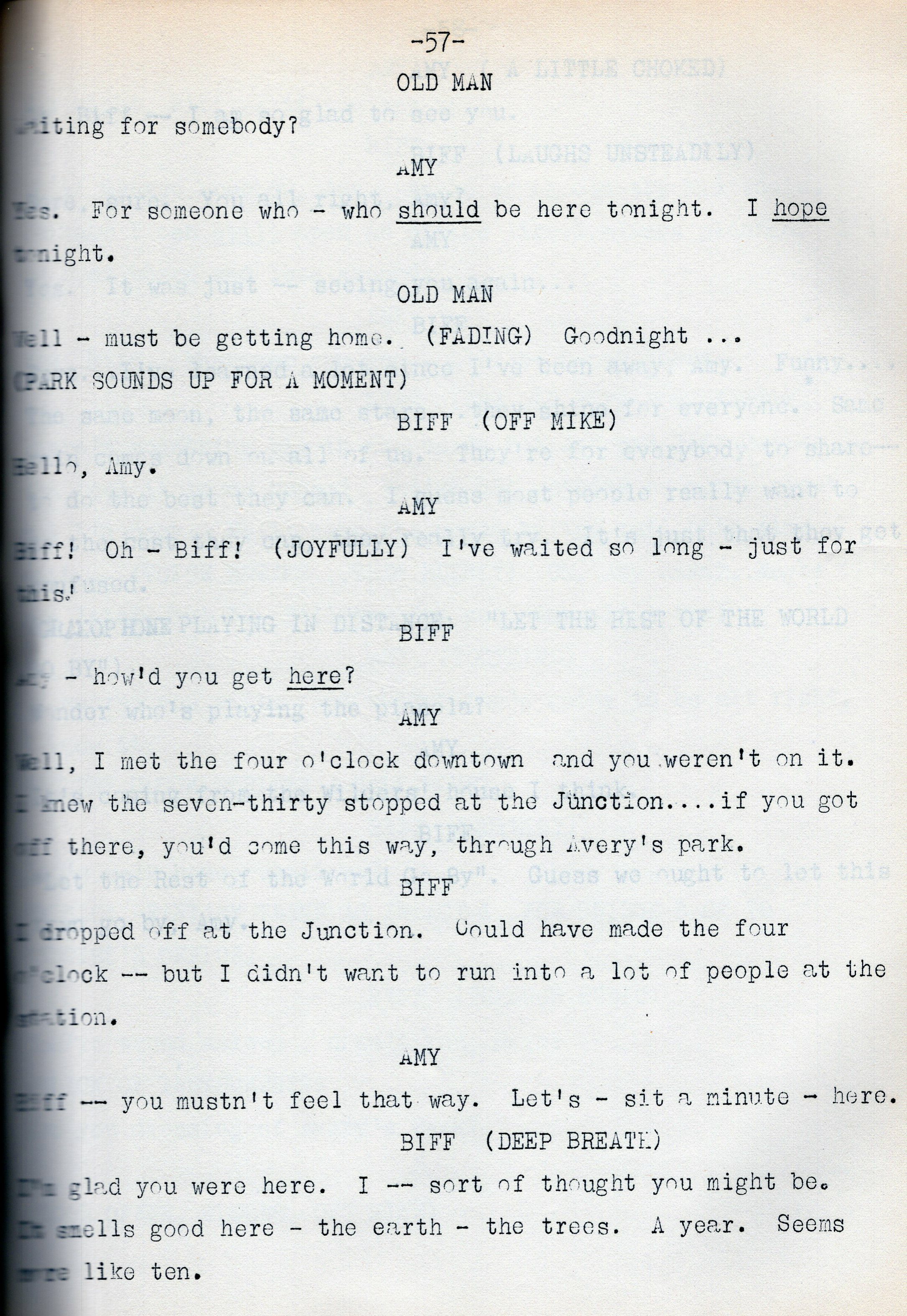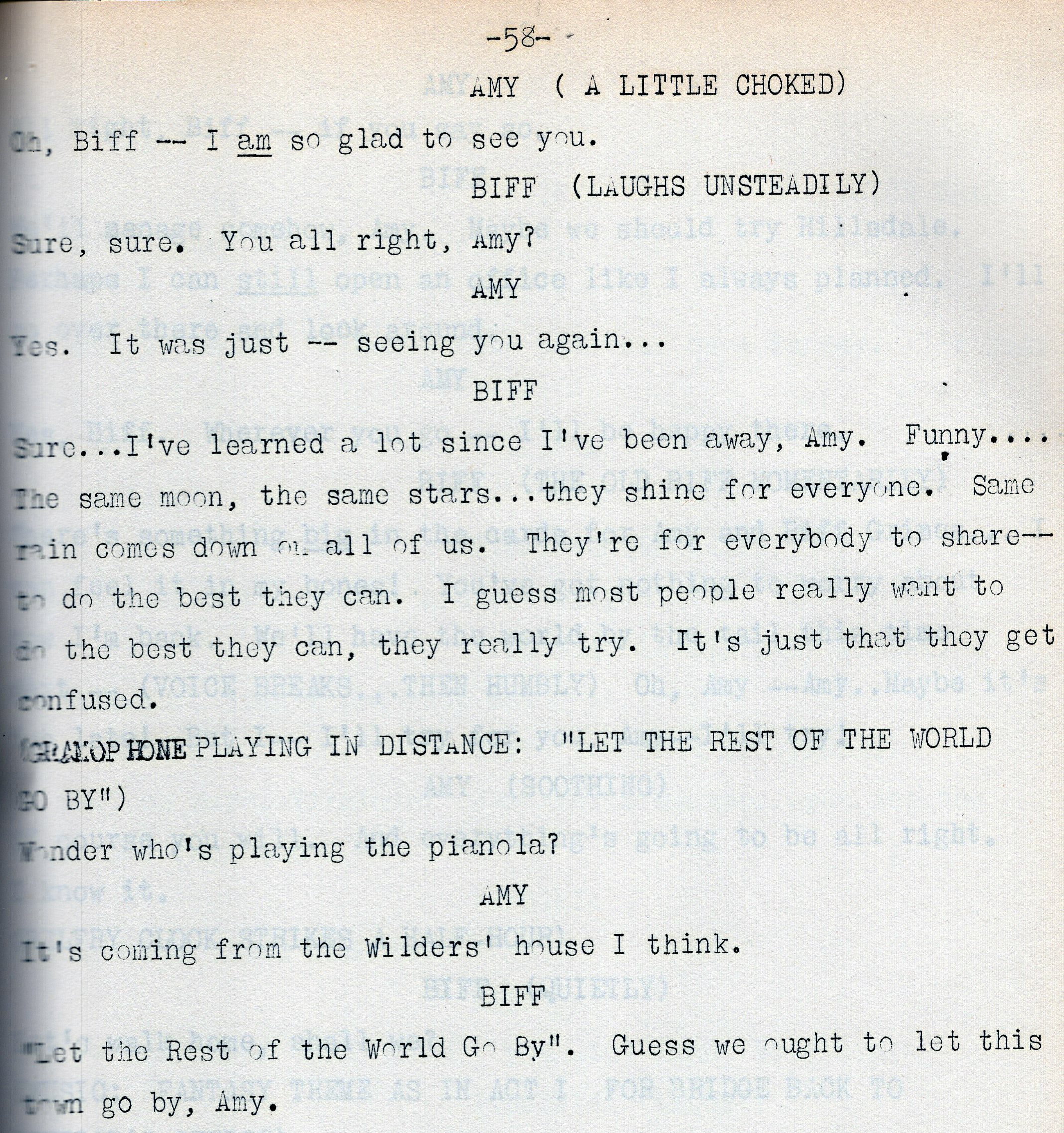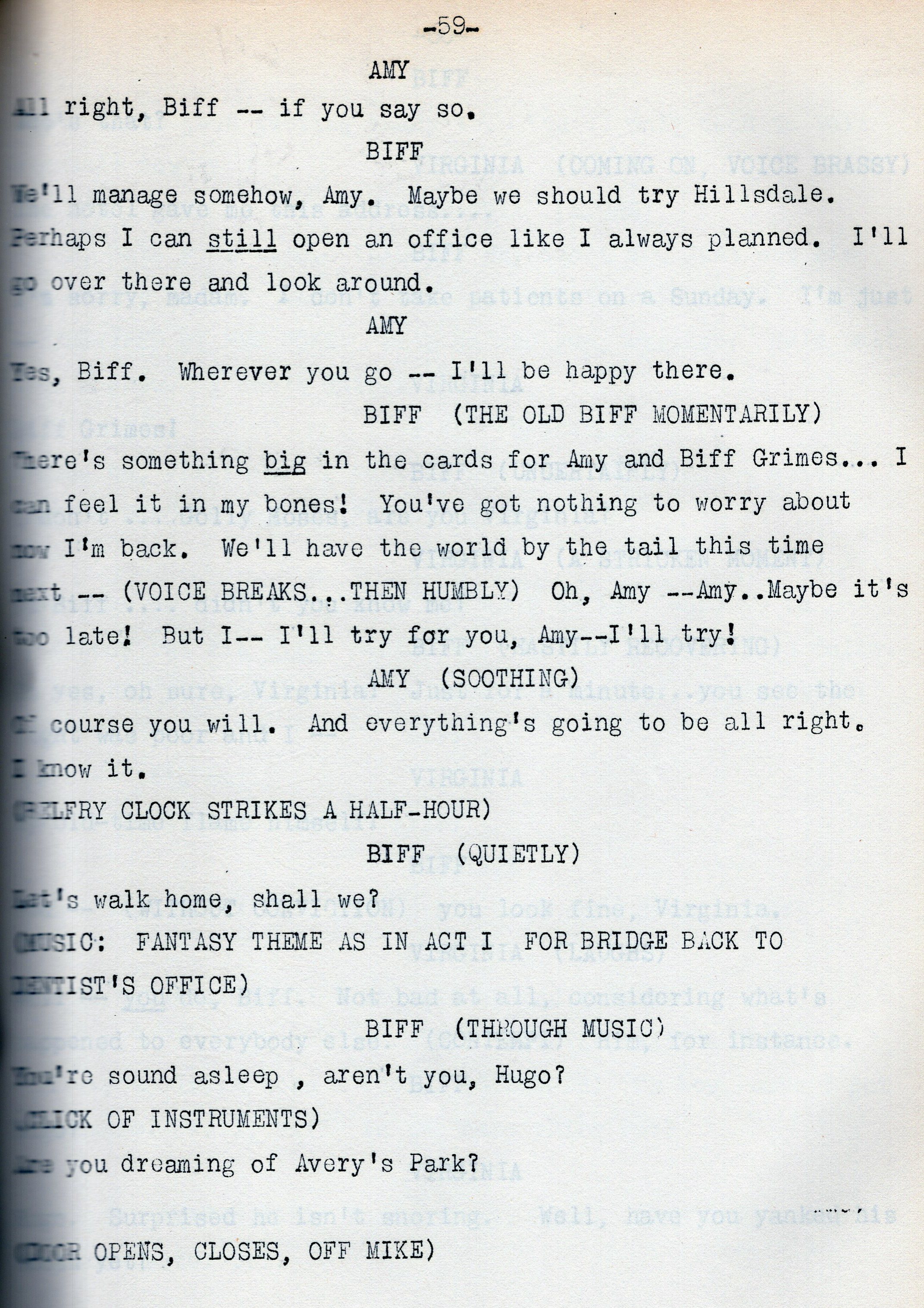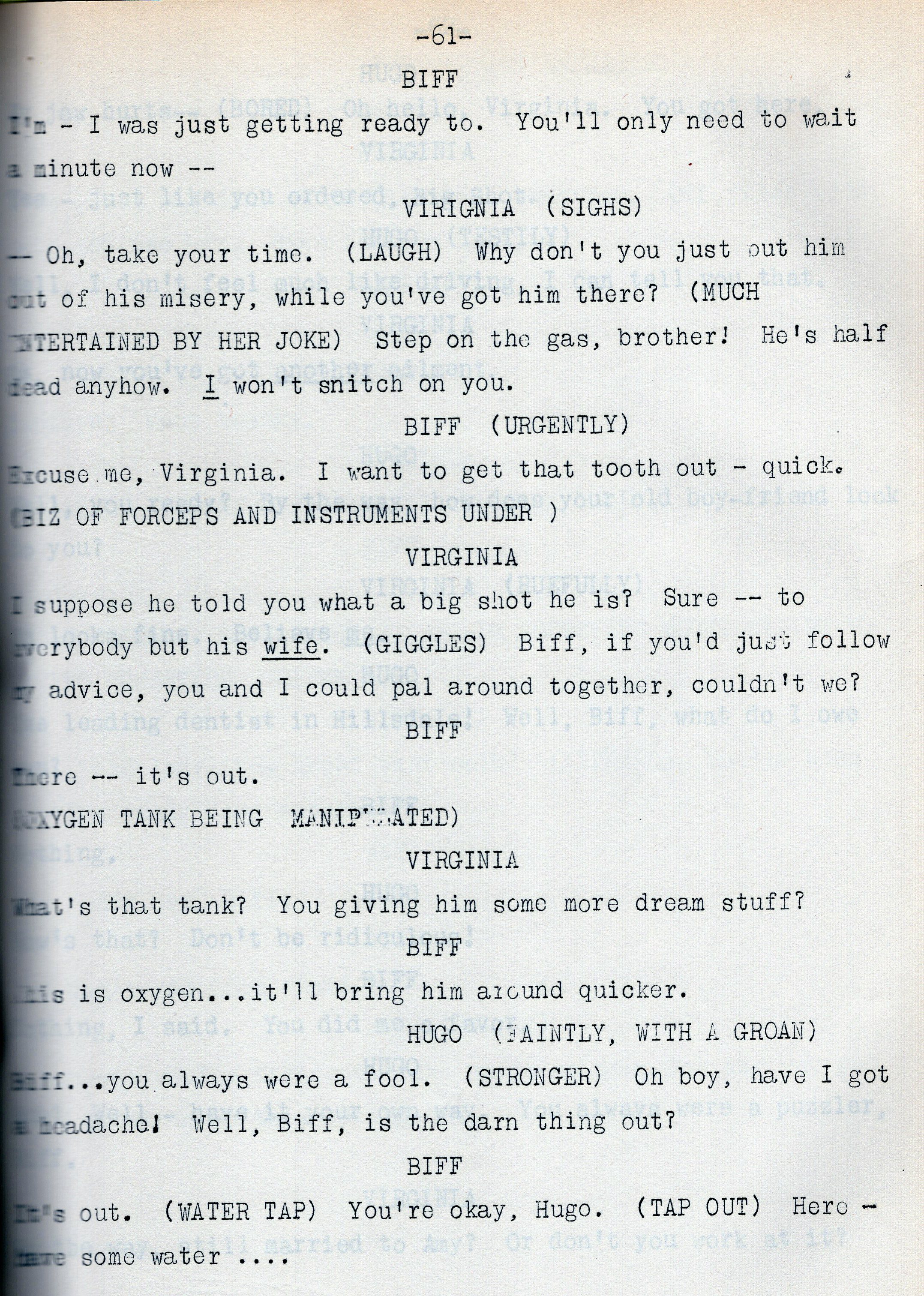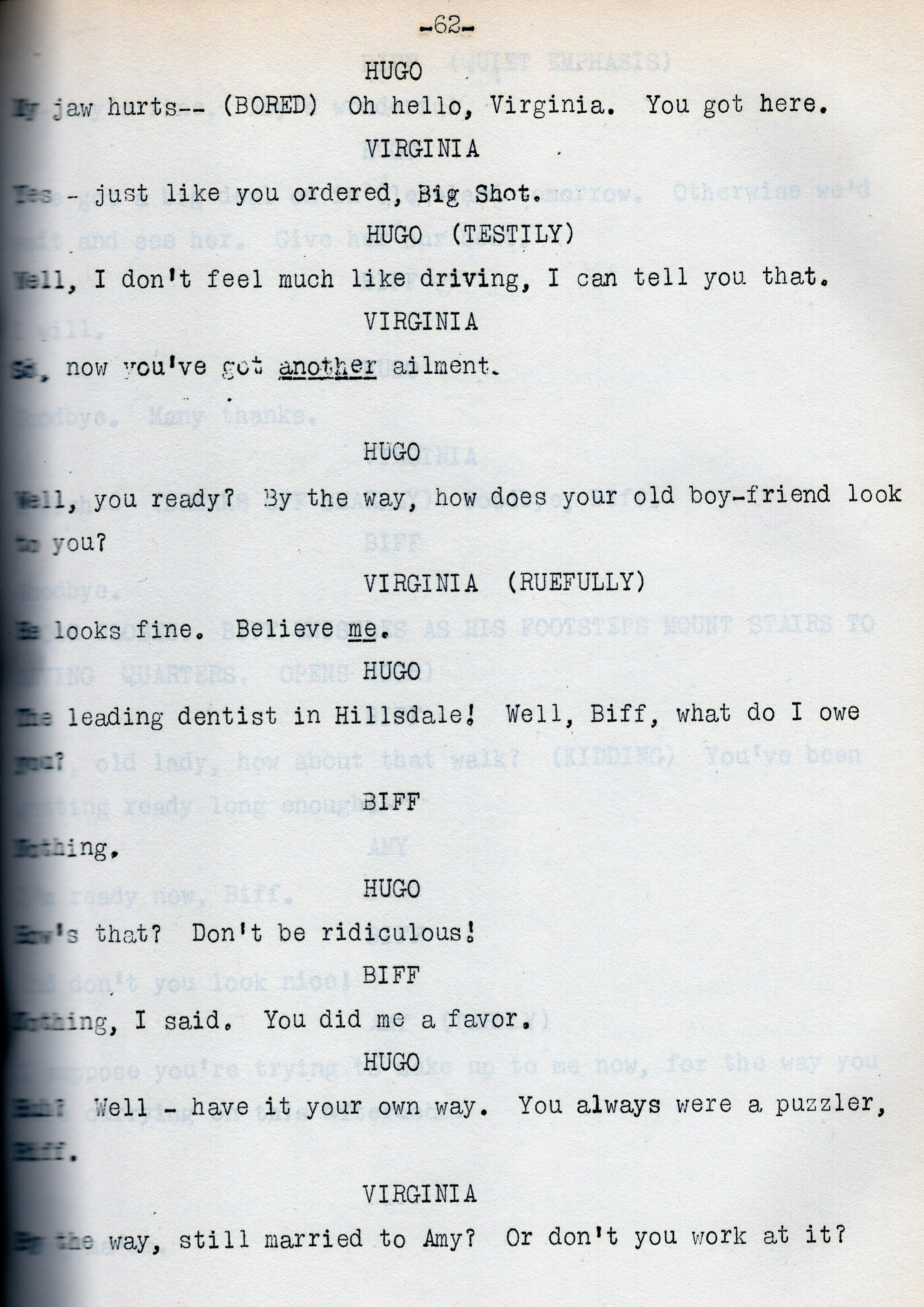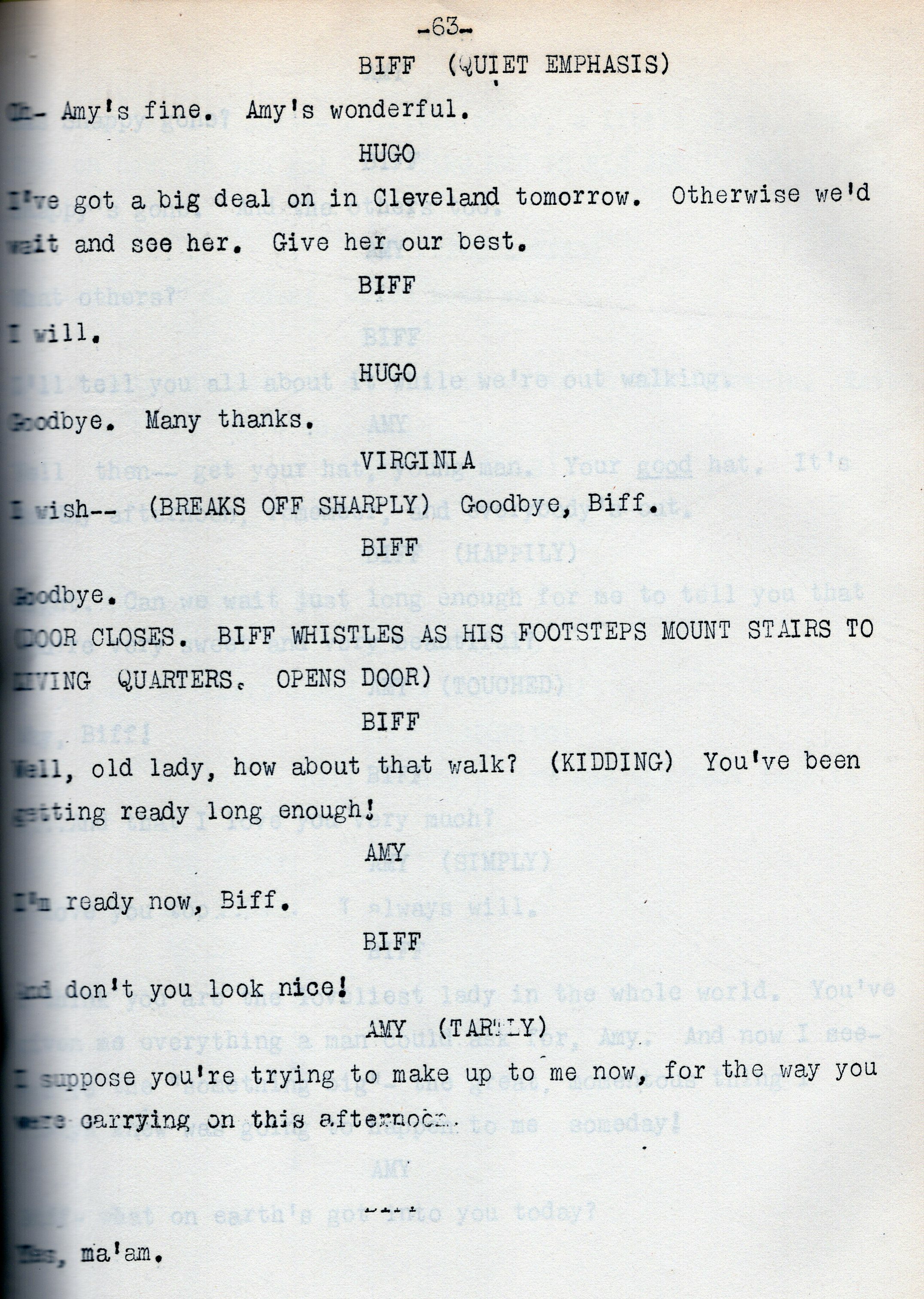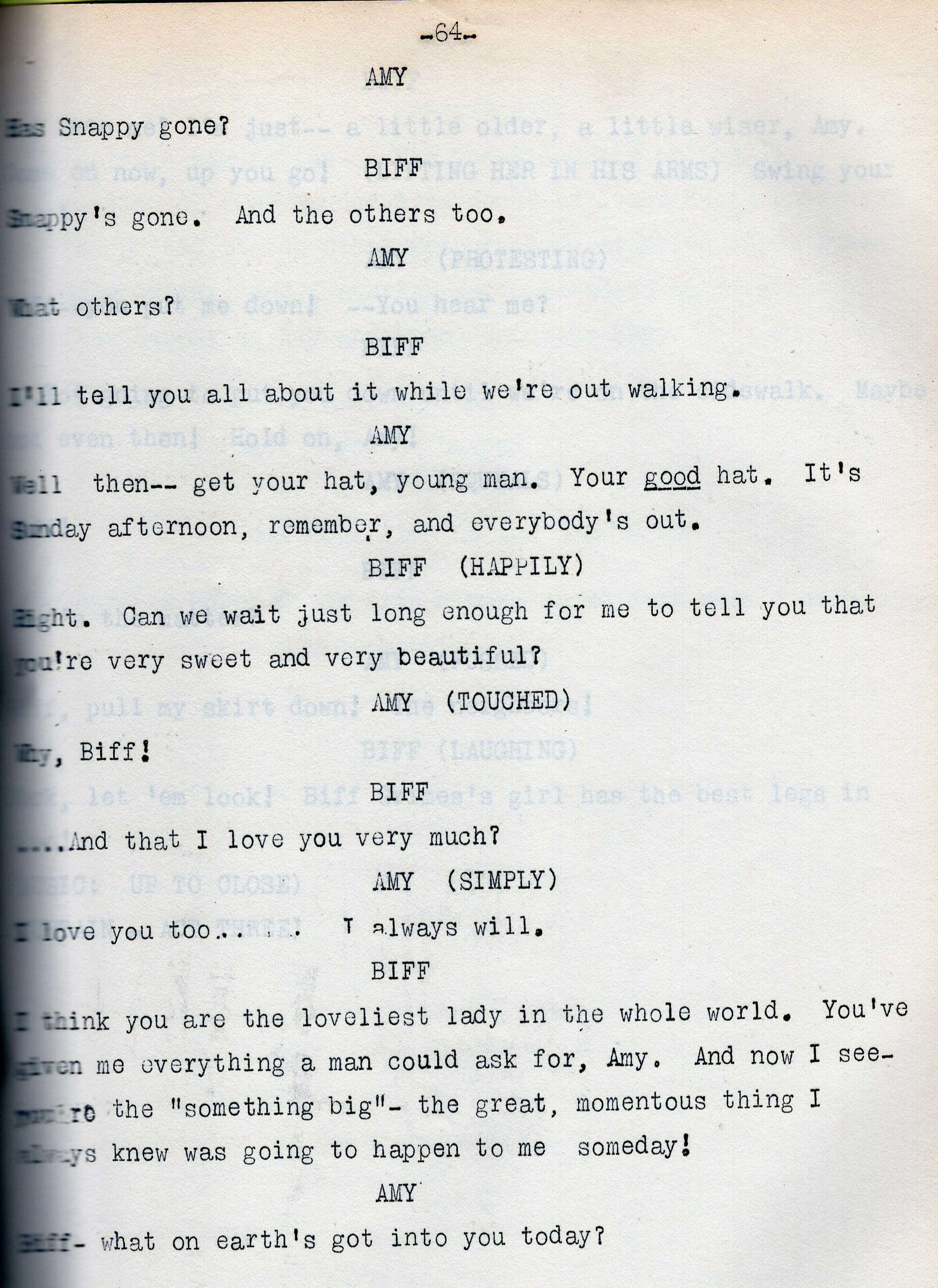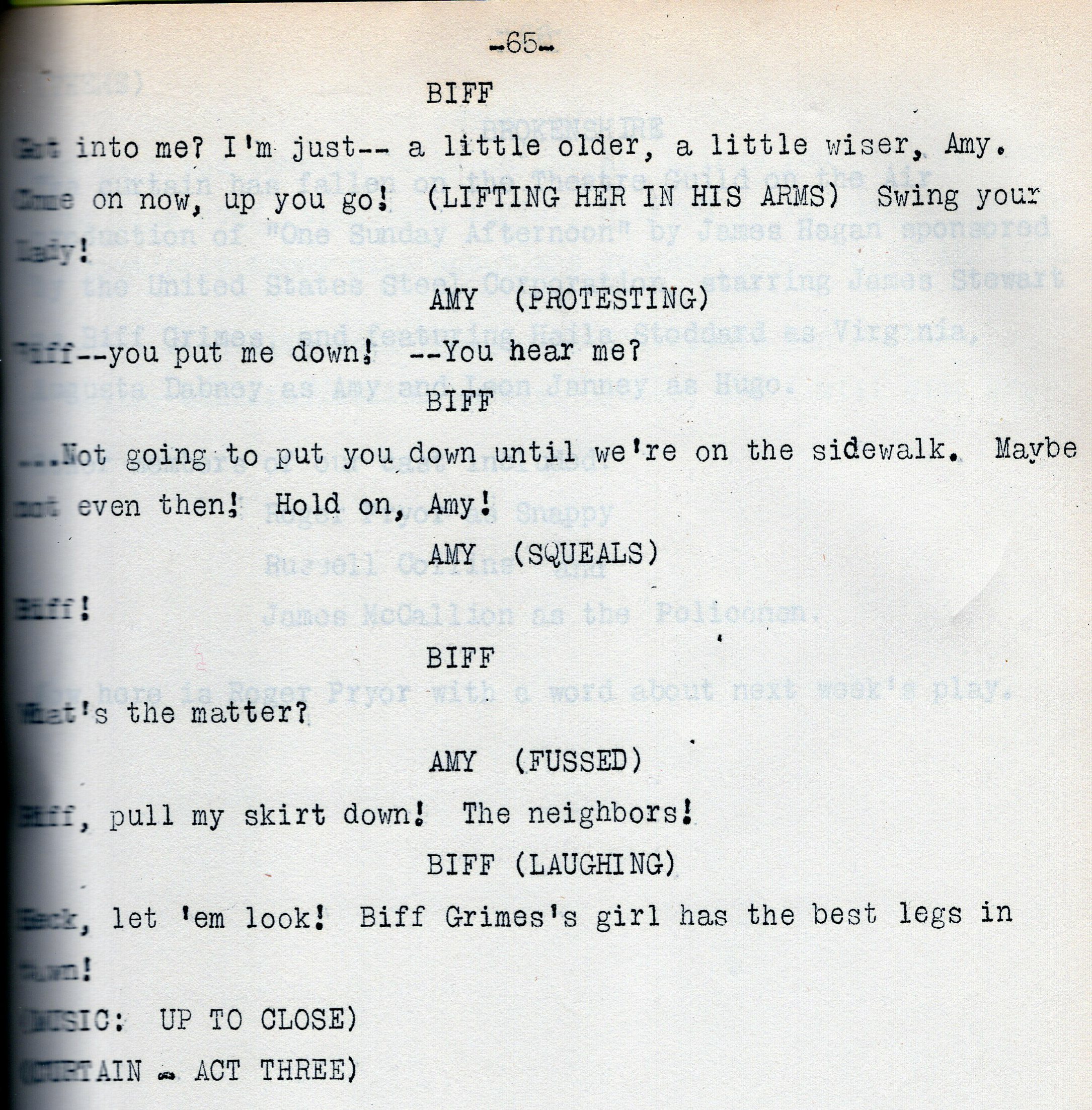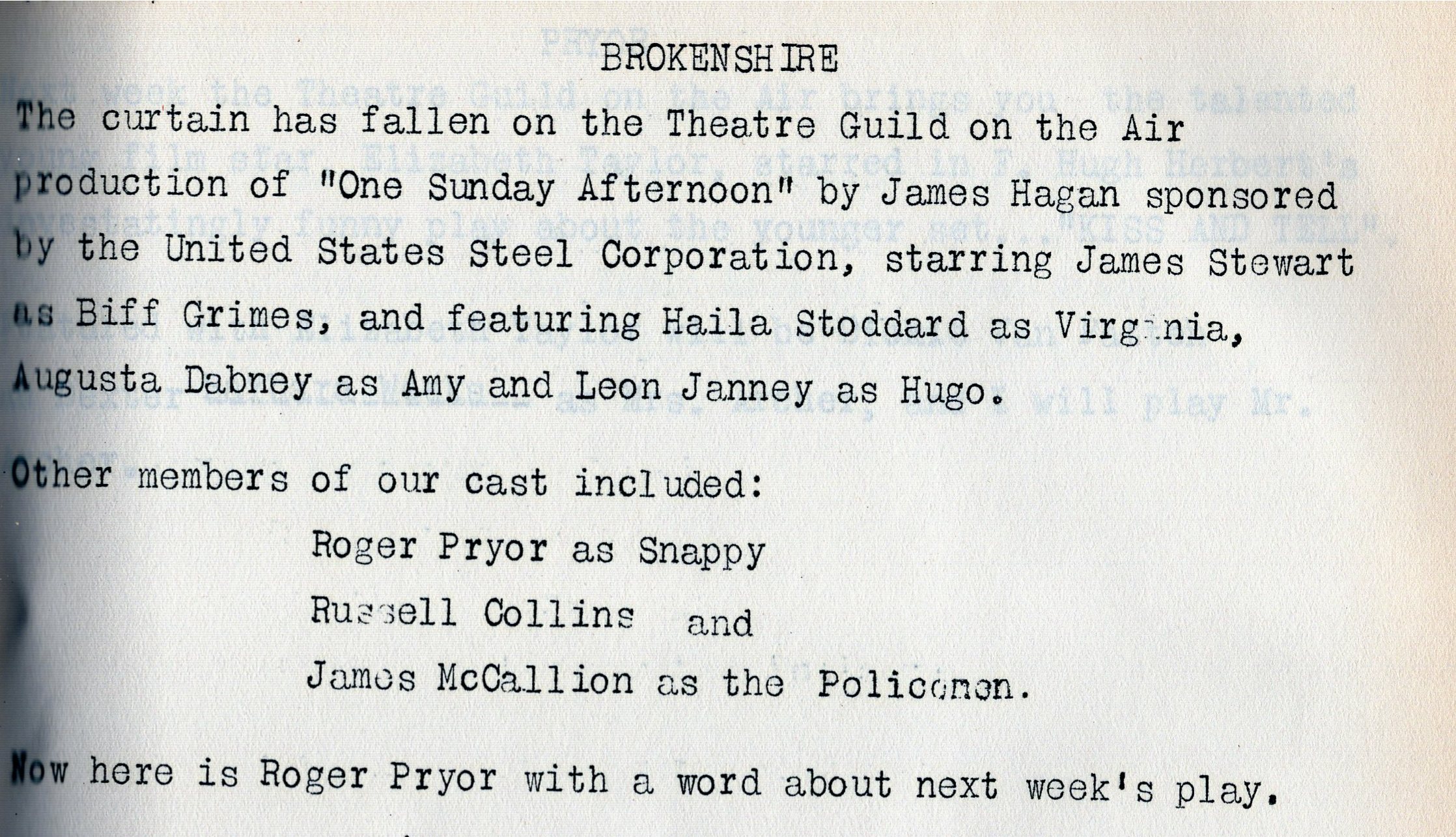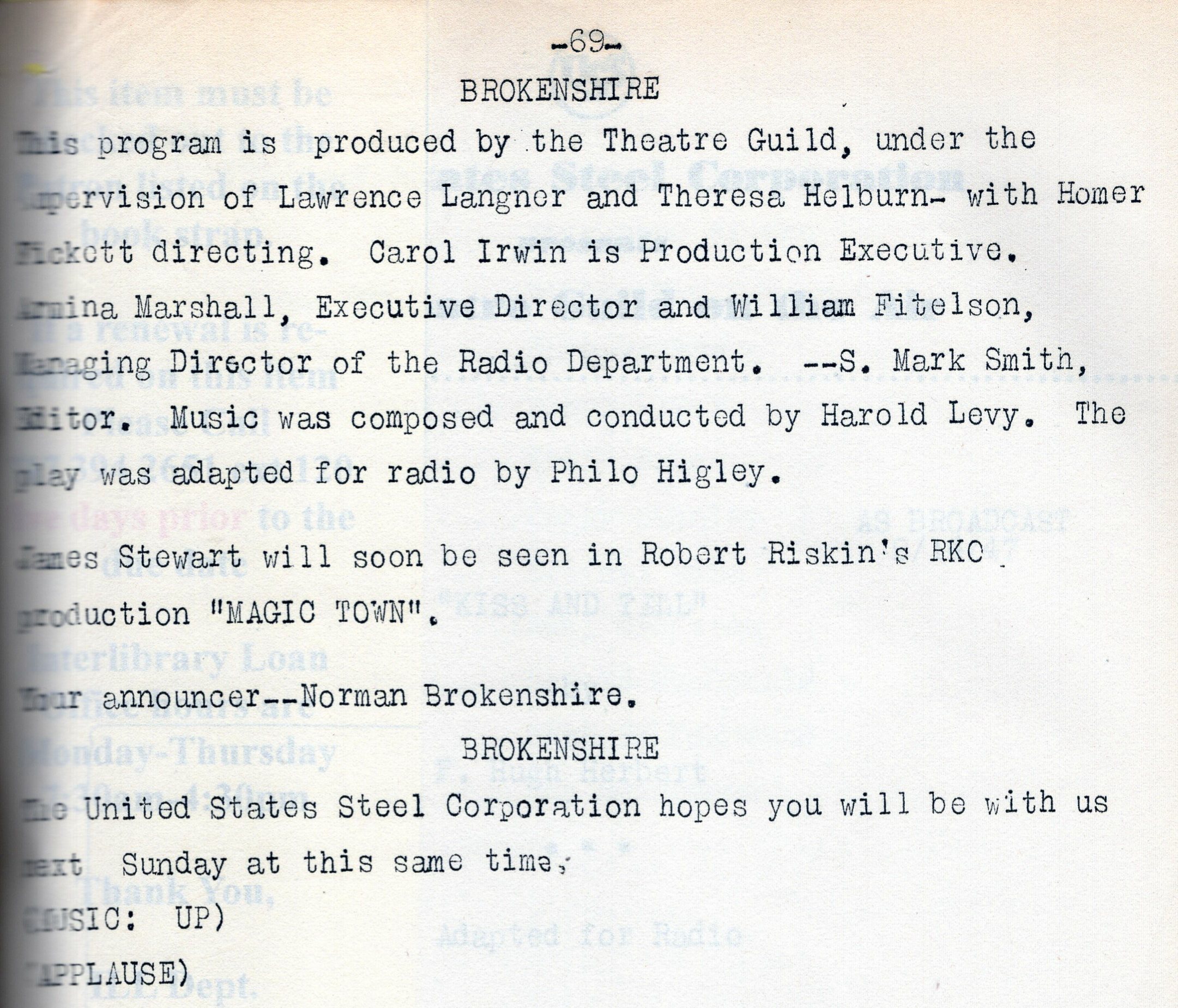 (Update January 18, 2018)
Here's a preview we recently found in the September 7, 1947, issue of Radio Life. It announces the first show of the third season of Theatre Guild on the Air.