V.I.P Radio, like The Big Sound which came after it, was a subscription service used by radio stations for self promotion. Stations received these 12-inch, 33 1/3 RPM discs, each one filled with short spots recorded by celebrities from films, TV, music and sports. No dates appear on the records, but because of the label notation to "use 78 needle," they most likely date from the 1950's.
Most of the V.I.P. albums that we have uncovered were also later issued under The Big Sound banner, but thus far, we have not found this disc in the latter format.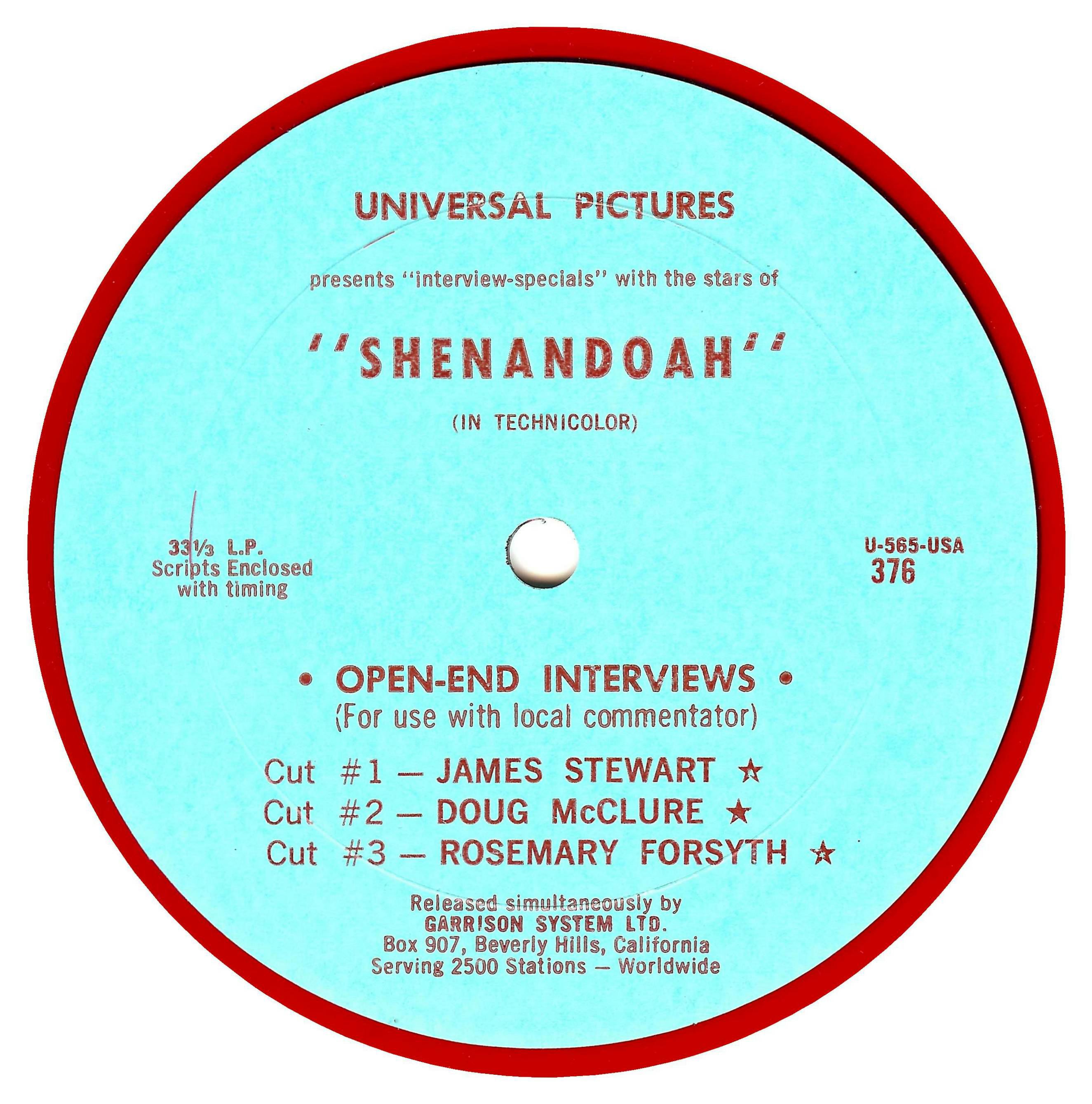 When you listen to Stewart's spot, you'll notice that there are two extended pauses in his speech. During those pauses, the local disc jockey could say whatever he wanted.
Those appearing on side one of the record were: Tommy Sands, Annette, Tony Bennett, Kay Starr, Tony Pastor, Dodie Stevens, Alvino Rey, Dakota Station, The Lancers, De Castro Sisters, Bob Crosby and Jo Stafford.