A few months ago, while researching another old-time radio star, we came across the following display ad in February 8, 1941, edition of The Bakersfield Californian, Bakersfield, CA: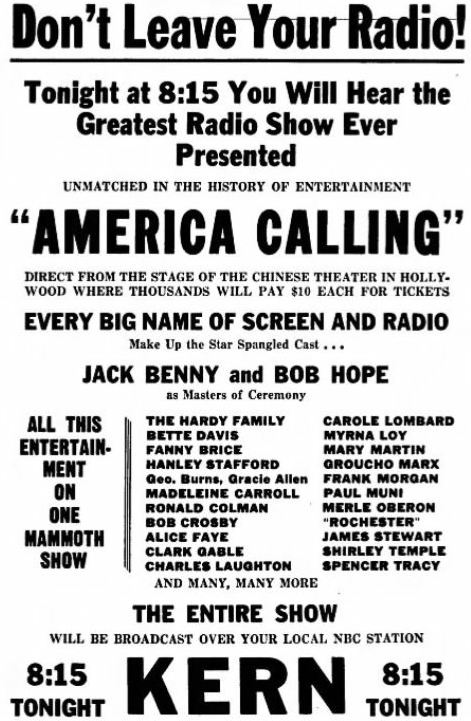 Prominently displayed among the celebrity names is James Stewart. A search quickly turned up several other ads and articles from that same day. The first is from The Fresno Bee, Fresno, CA:

The next appeared in The Times Recorder, Zanesville, OH: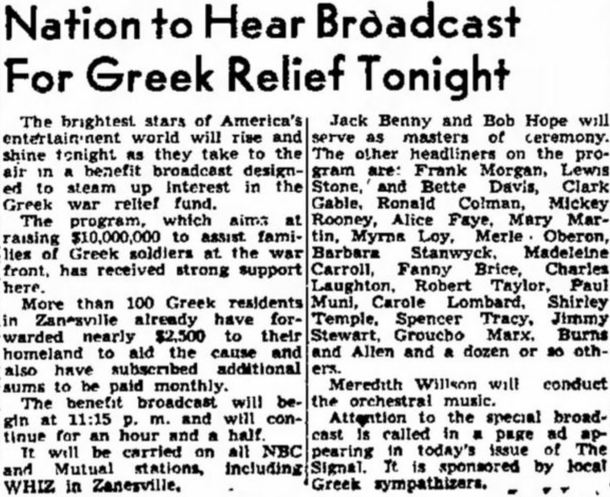 The final one is from the Valley Morning Star, Harlingen, TX:

The following non-newspaper ad is from the February 3, 1941, edition of Broadcasting.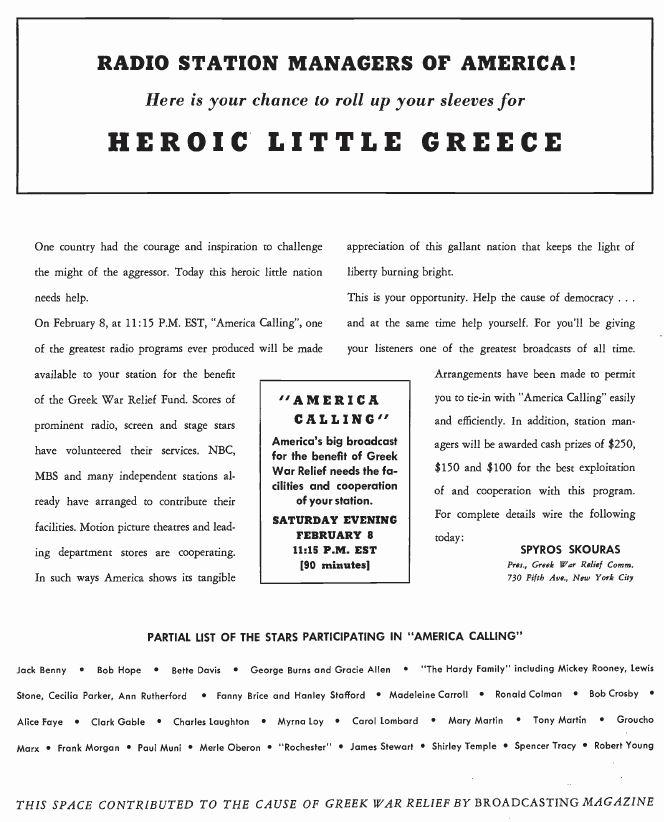 But, there was a problem…for every ad which mentioned Stewart as a guest, we found another which did not name him as a guest. For instance, here's one from The Escanaba Daily Press, Escanaba, MI, which fails to mention Stewart: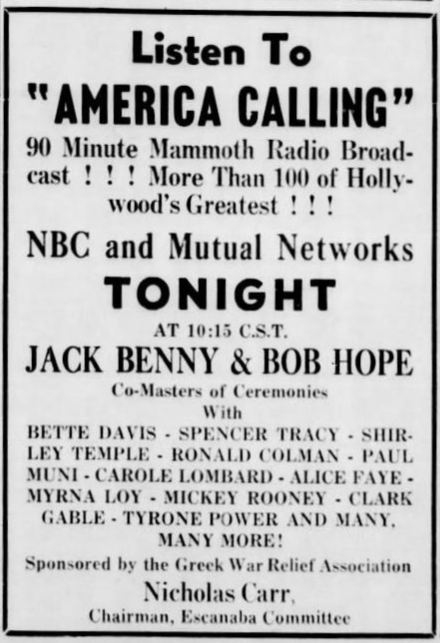 Many other names are also missing from this ad, including: Rochester, Fanny Brice, Hanley Stafford, George Burns, Gracie Allen, Bob Crosby, Mary Martin, Groucho Marx and Merle Oberon.
Fortunately, a tape of the show exists and we were able to listen to it and confirm who appeared on the program and who did not. Unfortunately, Mr. Stewart did not. Neither did many of the others listed in the last paragraph. If you listen to the program, you'll notice that local announcers took time during station breaks to mention the names of contributors and make other announcements. So, it is possible that Fanny Brice, George Burns, Gracie Allen and others including Mr. Stewart did make short announcements during this time which were not carried on the national broadcast. That's probably not very likely, but it may have happened.
If you would like to listen to the entire program, here it is.