Our blog of April 26, 2017, we told of finding a previously unknow (to us) commercial version of a Jimmy Stewart show on Radio Spirits' Playaway system. After finding that release, we went searching for others and located a copy of American Icons.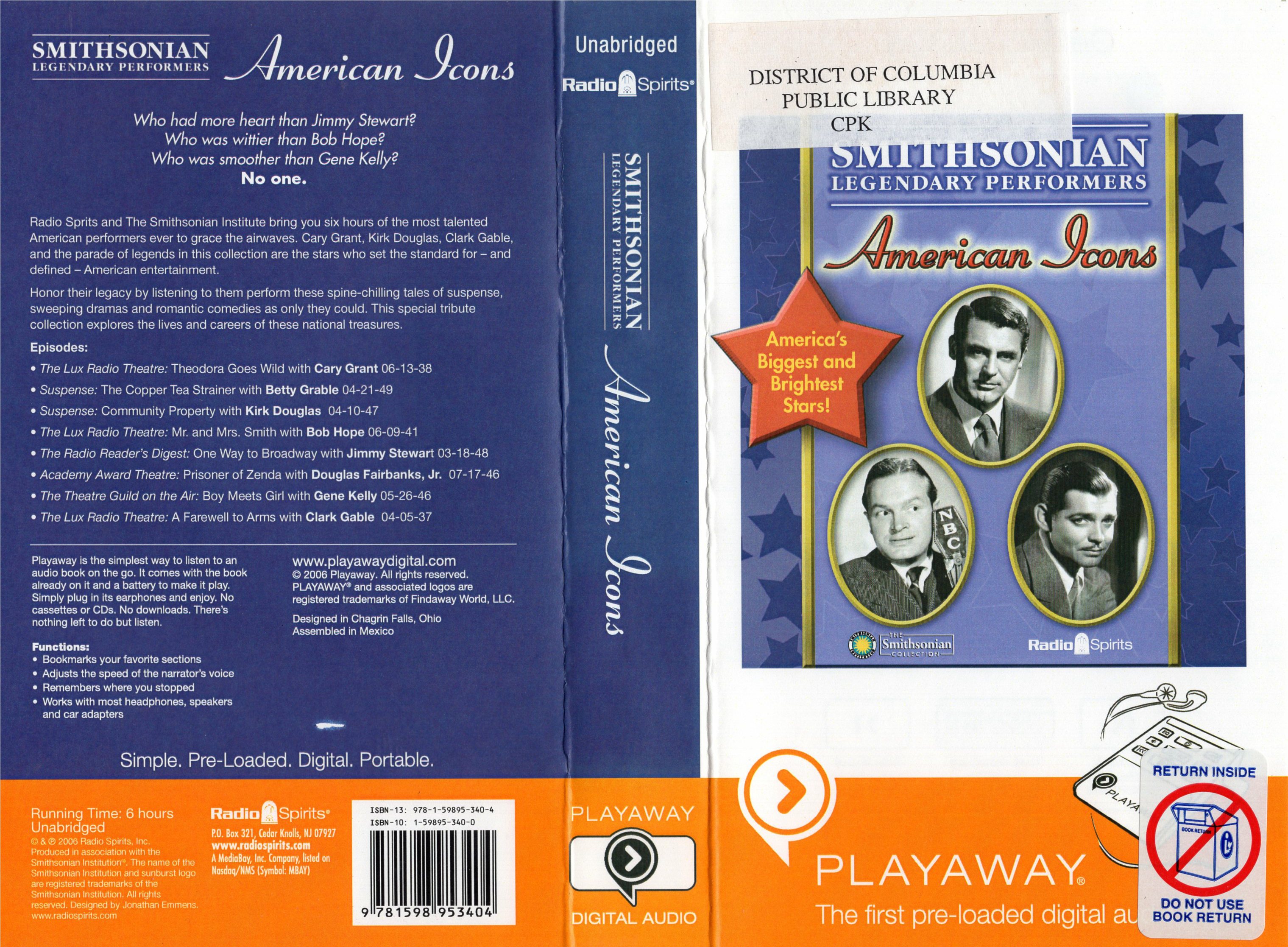 If you've read the previous blog, you know that the Playaway device was 3.25 x 2 inches in size and tapering from about .25-inch-thick on one end to .5 inches thick on the other end. The device took a AAA battery, had a headphone jack and had several radio shows on a memory chip inside. A control panel on the back of the device allowed the used to control playback of the shows. This issue was released in video cassette box with a form insert. Three boxes cut in the foam contained the Playaway device, a AAA battery and ear buds.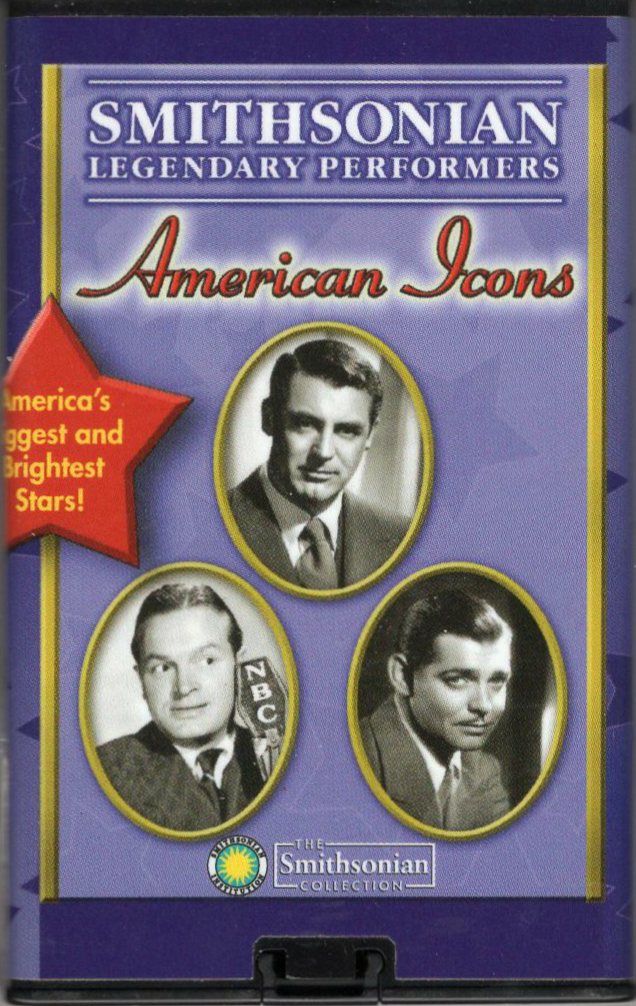 Eight programs were included, the fifth being One Way to Broadway, starring Stewart and broadcast March 18, 1948, on The Radio Reader's Digest.
If you've never heard this show or just want to listen to it again, we've included the audio here.