We recently found the following Theatre Guild contract dated May 18, 1949.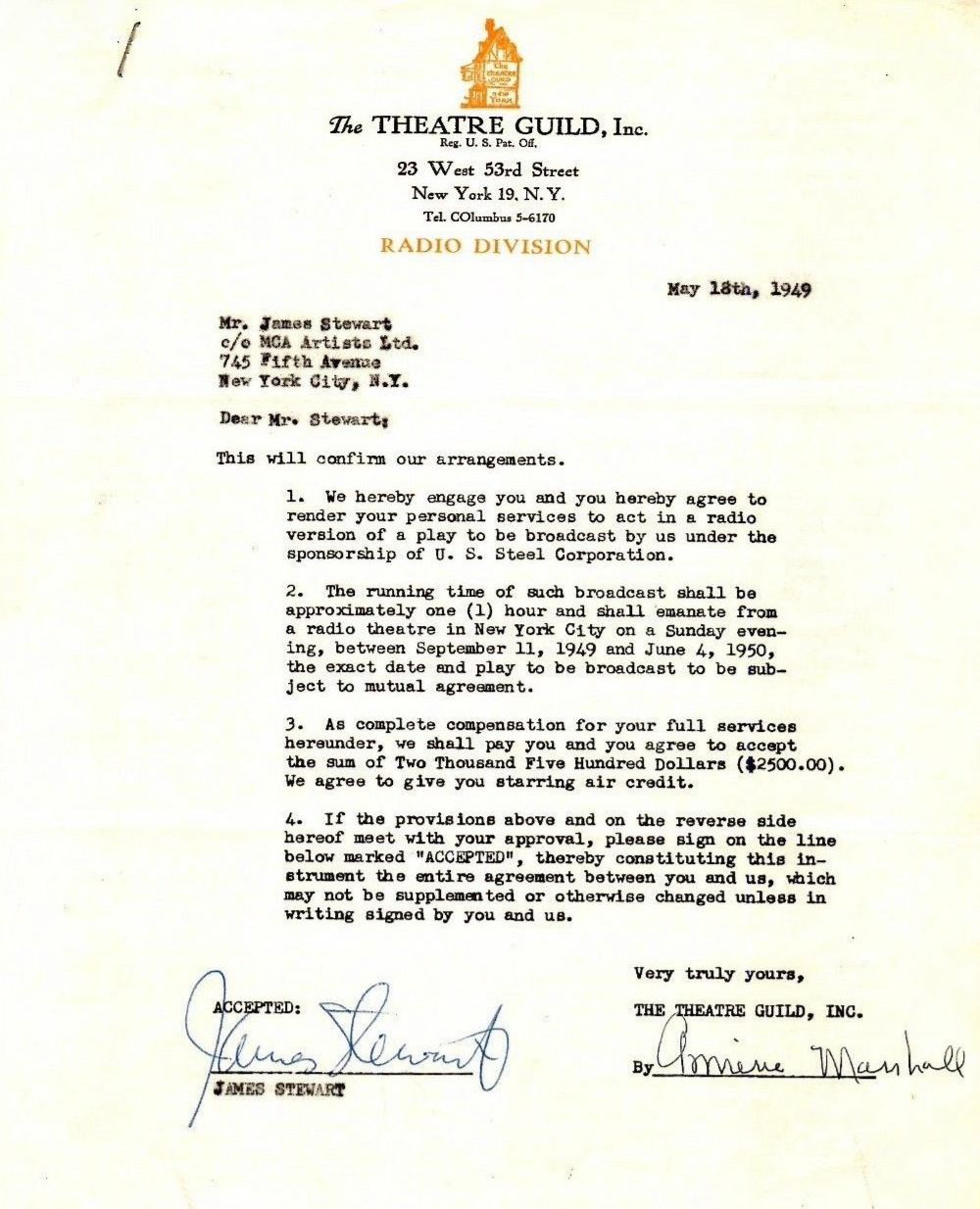 It has been signed by Stewart and one of the executive producers of the show, Armina Marshall. According to the contract, Stewart was to appear on the program sometime between September 1, 1949, and June 4, 1950.
The programs broadcast on Theatre Guild on the Air, including those aired between these dates, are very well documented. This includes the scripts for all the shows which are available at the Yale University Beinecke Rare Book and Manuscript Library. None of this documentation shows that Stewart appeared on any program during this time period. In fact, he did not appear on the show from September 26, 1948 (That's Gratitude), until February 17, 1952 (The Meanest Man in the World).
So, was Stewart's starring role given to another actor? Or, was his appearance just put off till a later time because of his inability to clear time to appear? And what exactly were the reasons for whatever happened? The search for information goes on.