This was Stewart's second appearance on the program, the first coming four years before on September 20, 1954. This show was based on the Amos 'n' Andy characters, but was not much like the original show, as described in this article from the Freeport Journal-Standard, Freeport, IL: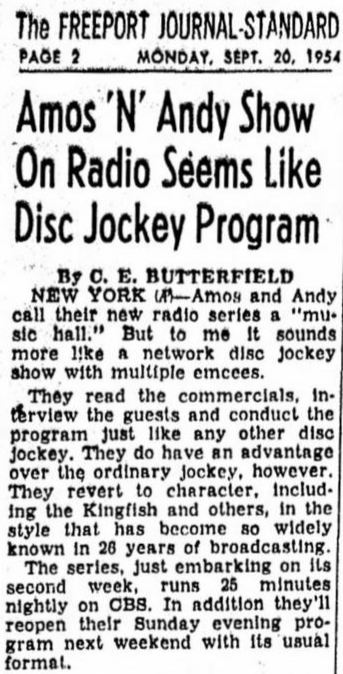 Like Jimmy's first appearance, this show is also not available. However, we can get a little bit of an idea of what Jimmy did on the program from this preview which appeared in the Long Beach Press-Telegram, Long Beach, CA:

According to this, George "Kingfish" Stevens (played by Freeman Gosden) and Andrew Hogg "Andy" Brown (played by Charles Correll) attempt to get Stewart to sign with their talent agency.