A special set of six 12-inch, 78 RPM records of the December 15, 1941, broadcast of We Hold These Truths was prepared for each of the participants in the program. The sets were made by Studio & Artists Recorders of Hollywood, CA. The records were housed in a six sleeve album stamped with the name of the recorders: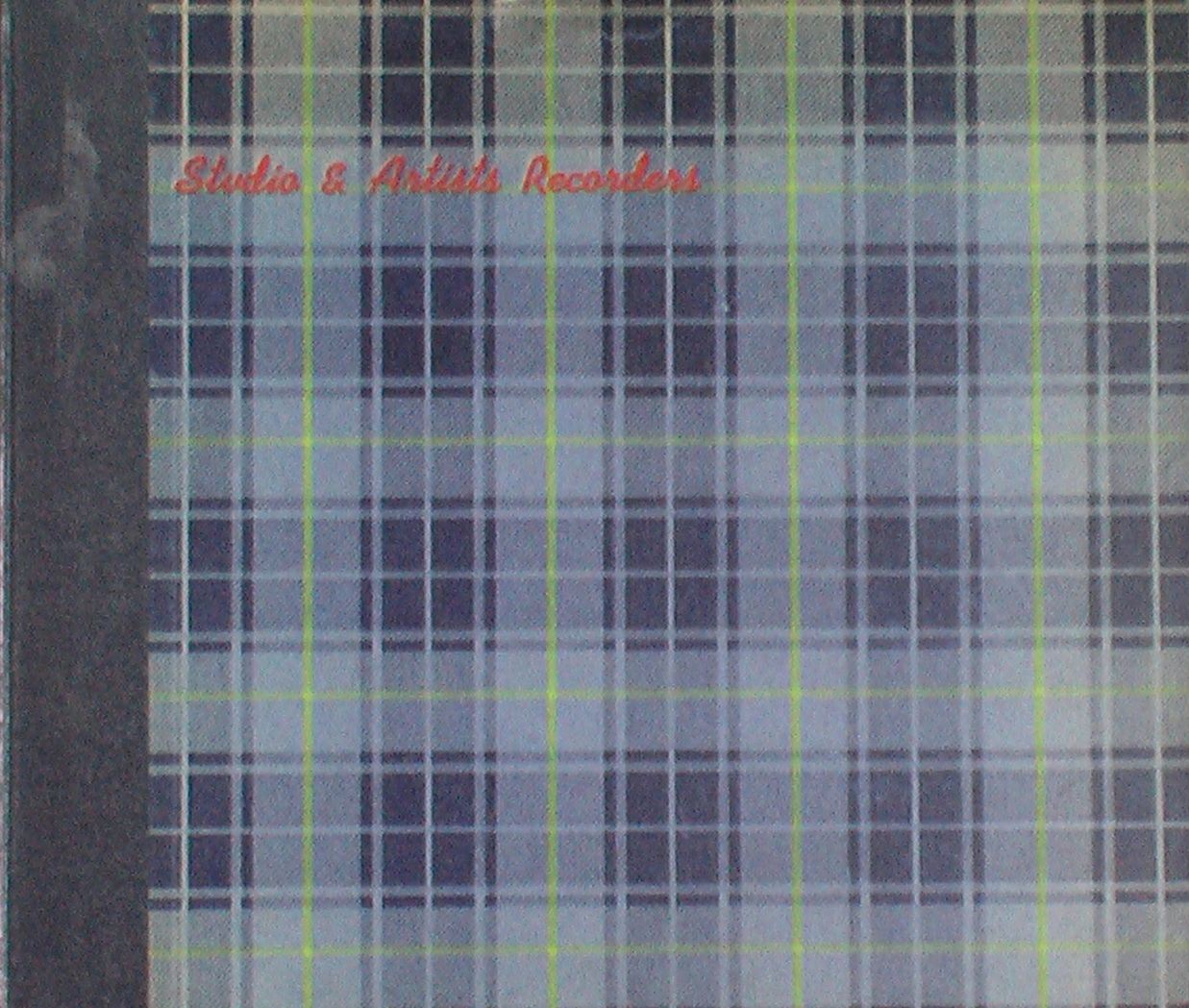 The spine of this album carried the title:

The record labels were all the same: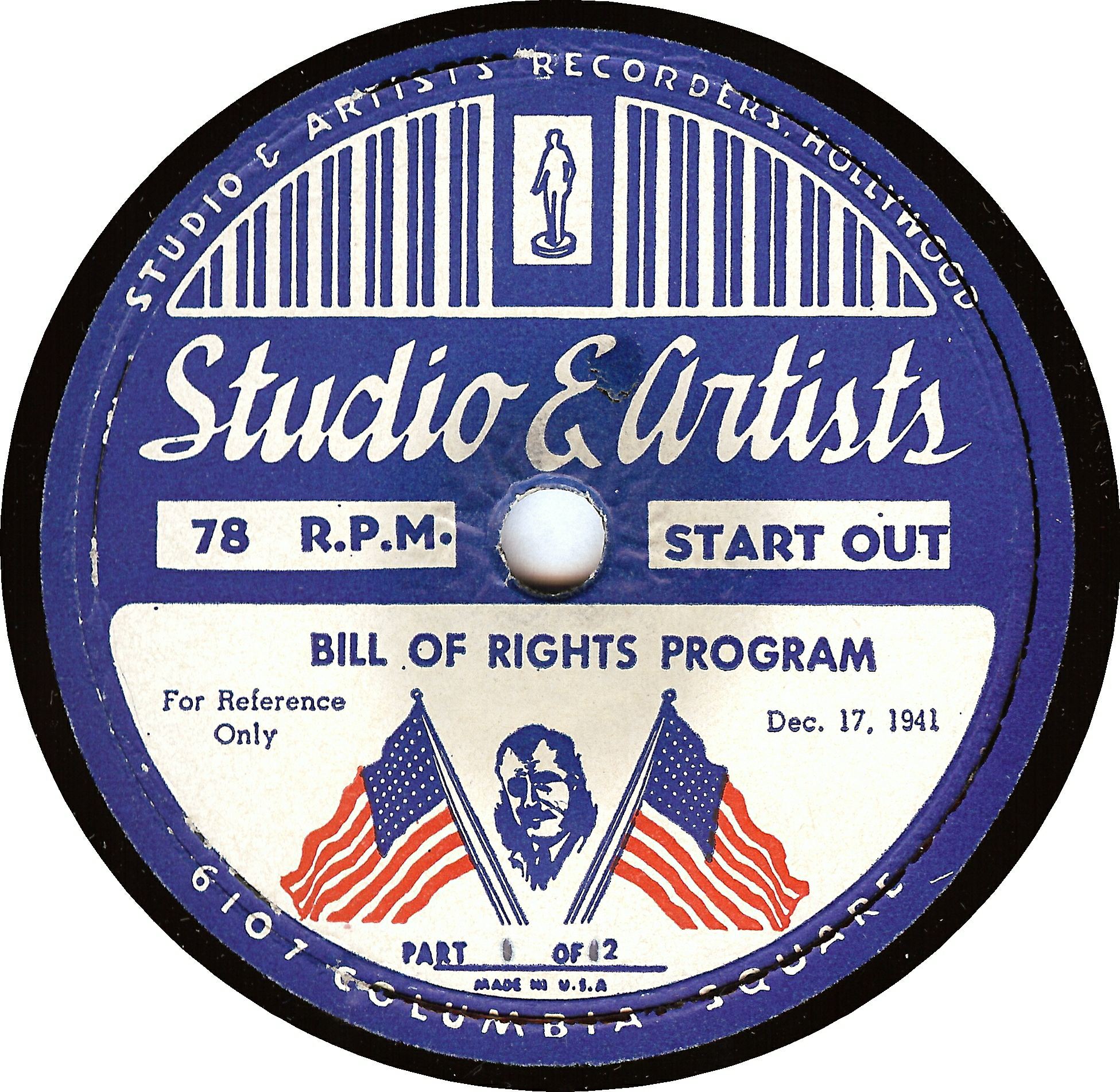 The labels were marked with the date of December 17, 1971, which was two days after the broadcast and may be the date they were prepared. At the bottom of the label is "PART___OF___." In the first blank space was handwritten the number of the side of the record represented (1 through 12) and in the second blank was written "12."
The records were pressed so that side one was backed with side 12, side two with side 11, and so on. In this way, with two turntables, the show could be played in its entirety with no noticeable breaks.
The matrix numbers were etched in the run-off area of each record and run consecutively from SA-108-1 to SA-119-12.
We are including here the complete show as recorded from the set which is part of our collection. There is surface noise and a small skip or two, but the sets are extremely rare and this may be your only chance to hear it directly from disc.