The Family Theatre premiered on the Mutual Network on February 13, 1947, with the play Flight From Home starring Loretta Young. Jimmy Stewart was on hand as the master of ceremonies. As outlined in Jimmy Stewart on the Air, he is heard only at the beginning and ending of the program and did not act in the play itself.
Apparently, Mutual did not do a good job promoting the first broadcast, as evidenced by this article from The Cedar Rapids Gazette, Cedar Rapids, IA, on the day of the broadcast: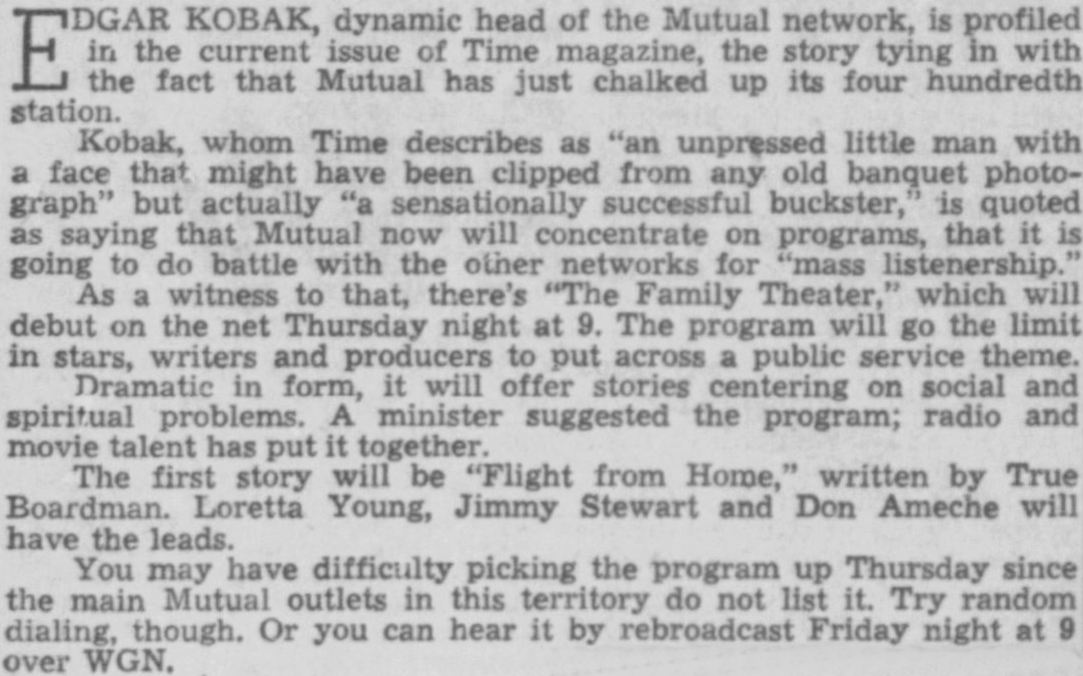 You'll notice that the two blurbs below fail to mention the call letters or dial position of any radio station. The first is from the Coshocton Tribune, Coshocton, OH, and the second is from the Ironwood Daily Globe, Ironwood, MI:


In fact, the most information on the new show seemed to come from this article on the social page of the Evening Observer, Dunkirk, NY: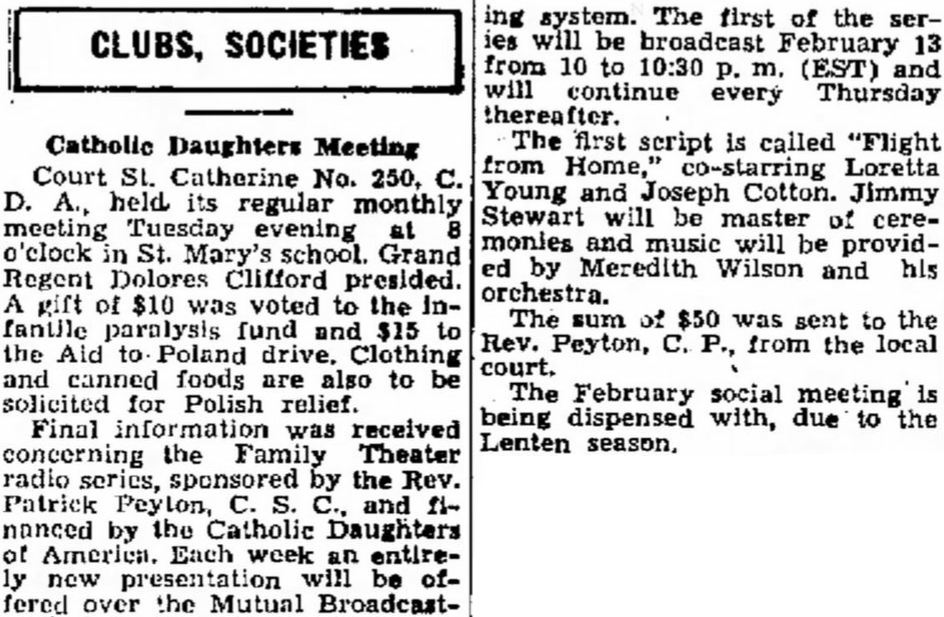 This review of the program from the February 19, 1947, edition of Variety, adds the names of the other actors and production crew. The reviewer was not thrilled with the show.
The publicity people did manage to snap this photo of Stewart, Don Ameche and Loretta Young gathered around the Mutual microphones: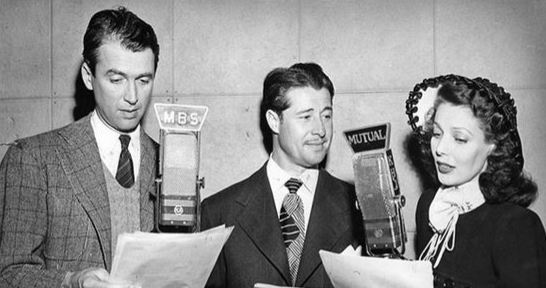 Now, listen to Flight from Home:
Just recently found this photo in the March 13, 1947, edition of Radio Life.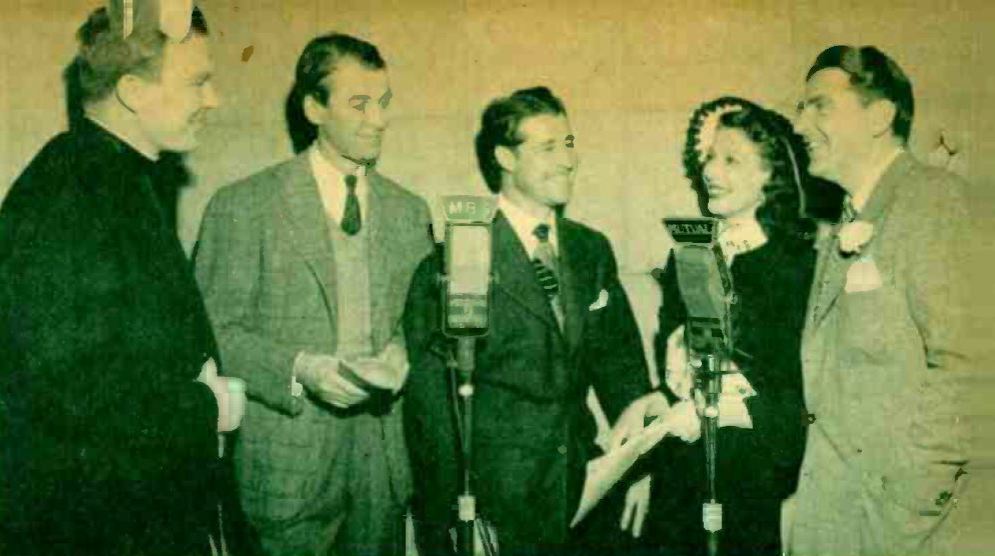 Seen in the photo, from left to right, are Father Patrick Peyton, Jimmy Stewart, Don Ameche, Loretta Young and Meredith Willson.
Here's another late edition. This one is from the April, 1948, edition of Radio & Television Best magazine.