Fun for All was a game-variety show hosted by Bill Cullen and Arlene Francis.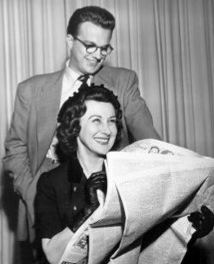 It aired on CBS Saturdays at 1 p.m. from September 27, 1952, until December 26, 1953. It was sponsored by Gillette products, including Prom, Toni and White Rain.
The best ad for the show appeared in Mauri Desourdy's column, The Week in Radio, which he wrote for the Winnipeg Free Press, Winnipeg, Manitoba, Canada. It explains the concept of the game fairly well.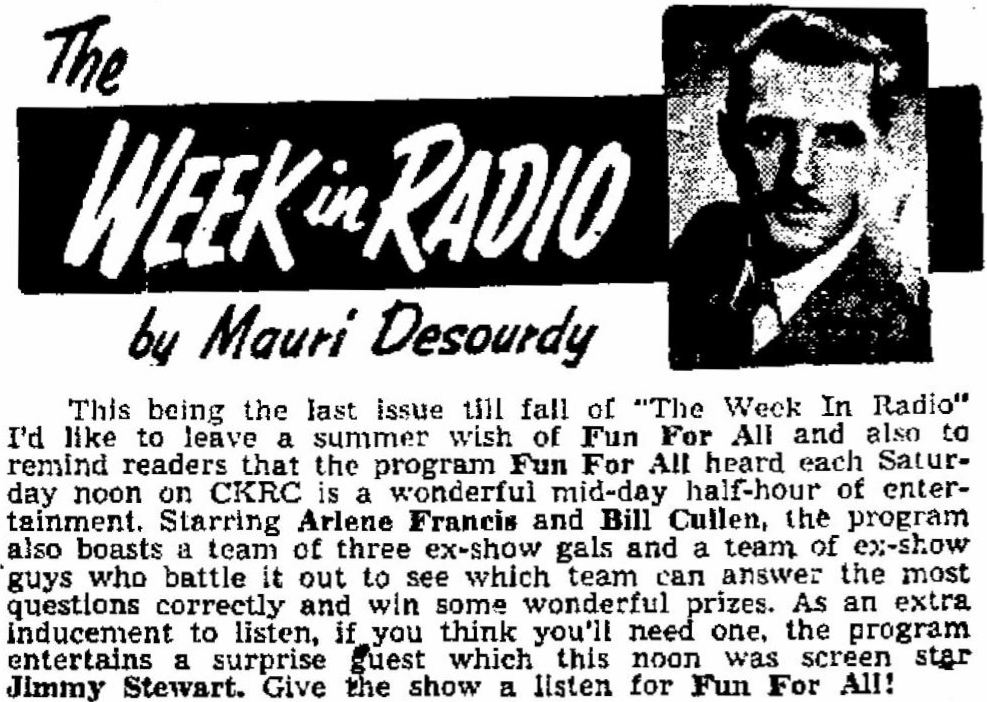 Some other information about the show was found in several Billboard magazines. The first is from the September 13, 1952, edition and marks the beginning of the show:
The next two both appeared in the July 4, 1953, edition:


From these, we can see that Mert Kopelin was the show's director and Alan Sands and Stan Dreben were its writers.
It sounds like it would be an interesting show to hear, but unfortunately, no copies seem to have survived.