Having a film contract with M-G-M made Stewart an easy choice to appear on or host the M-G-M produced radio show, Good News. The program was known by several names including The Maxwell House M-G-M Hour, Film Stars on Parade, Good News of 1938 and Good News of 1939. Nine appearances by Mr. Stewart were documented in Jimmy Stewart on the Air.
Even though he was under contract to M-G-M, he still received a separate contract for appearing on their radio program. Here is a copy for this particular show: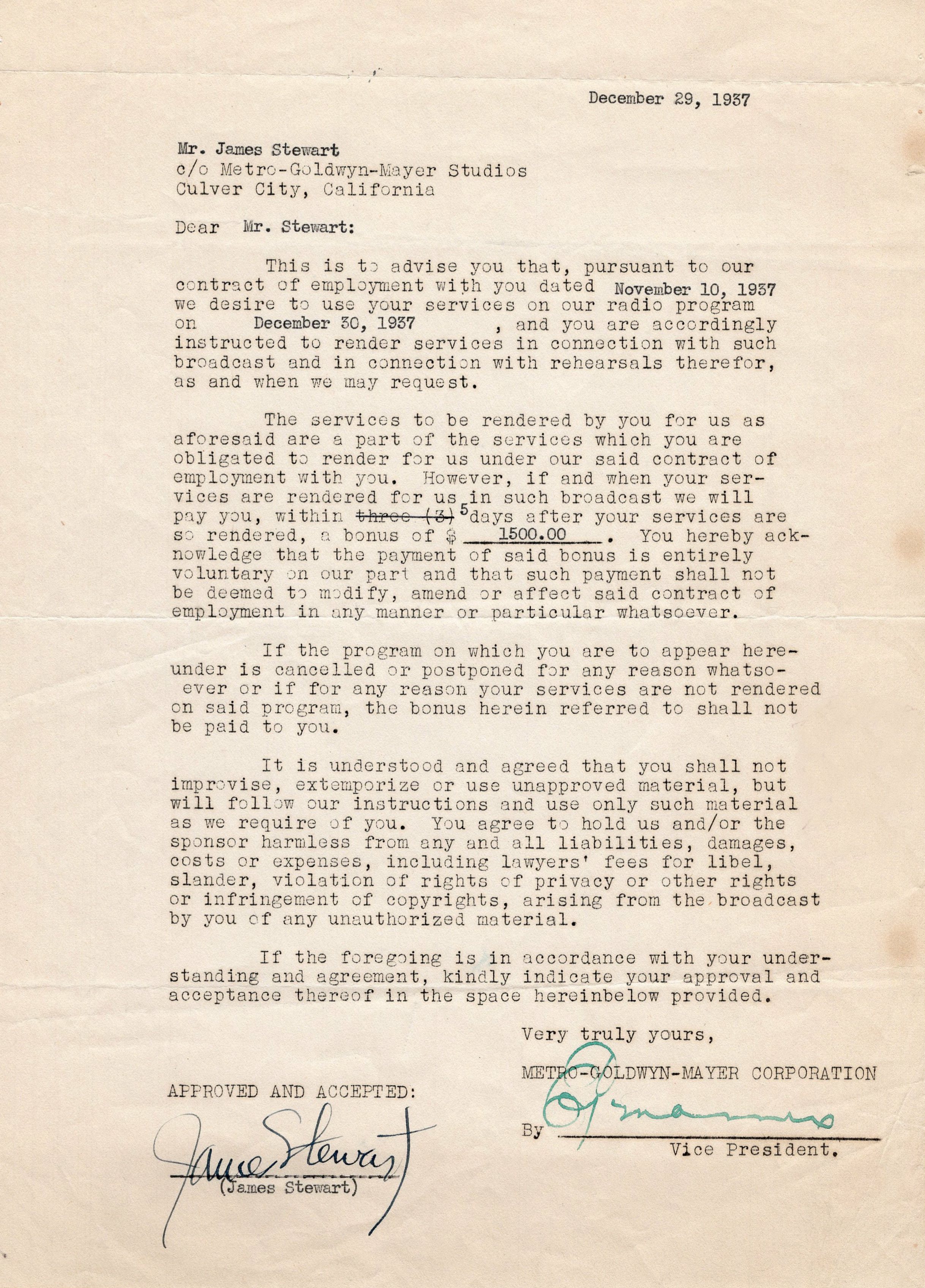 Notice that he was to receive a bonus of $1500 for his work on the show. This bonus was to be paid by M-G-M, apparently out of the goodness of their heart, and was not to be "deemed to modify, amend or affect" his film contract in any way. Take a minute to read the entire contract; it's quite interesting.
Here are several newspaper clippings run on the day of the broadcast. The first is from the Lima News, Lima, OH: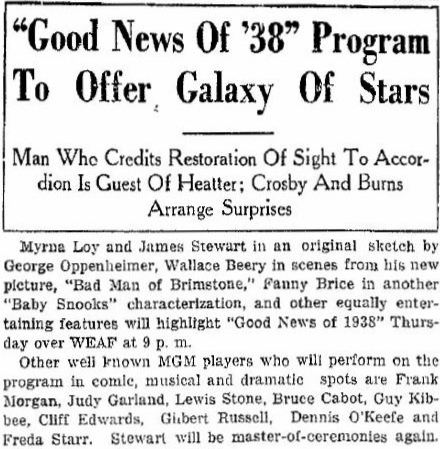 The second is from the Fresno Bee, Fresno, CA: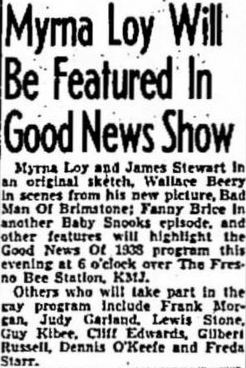 The final clipping is from the San Bernardino Daily Sun, San Bernardino, CA: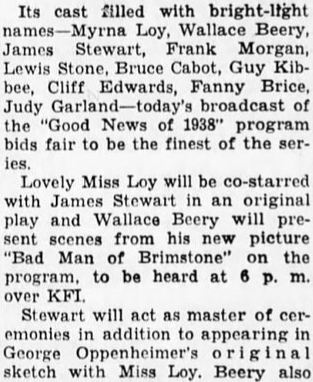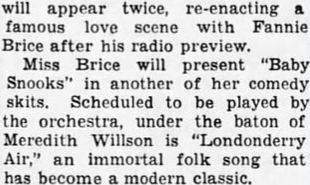 The one-hour show has been divided into three parts for the blog. As host, Stewart appears in all three segments. The last thing in the first segment features Jimmy acting alongside Myrna Loy in a sketch by George Oppenheimer titled Sweet Mystery.
In the second segment, Jimmy talks with Wallace Berry about his new film, The Bad Man of Brimstone, introduces a sketch starring Fannie Brice and a second with Frank Morgan and Hanley Stafford.
In the final segment, Jimmy begins by introducing the "M-G-M Concert Hall" segment of the program, featuring Meredith Willson and his Orchestra. Lionel Barrymore is the show's final guest.
A few days after the broadcast, the January 3, 1938, issue of Radio Daily carried this article: