The very first broadcast of the Hollywood Star Playhouse was on April 24, 1950, when it replaced Inner Sanctum on CBS. Jimmy Stewart was the star of this premiere presentation. Jack Johnstone was the show's director. He would later direct the Stewart series, The Six Shooter. The story, Nor Gloom of Night, was written by Frank Burt and Robert Libbott. Burt would go on to write all but one of The Six Shooter scripts. The show was sponsored by Bromo Seltzer; Herb Rawlinson was the host and Norman Brokenshire was the announcer.
This photo ad for the show appeared in the Portland Sunday Telegram and Sunday Press Herald, Portland, ME, on the day before the broadcast.
On the day of the broadcast, this preview appeared in the Long Beach Press-Telegram, Long Beach, CA.

The show would be rebroadcast by the Armed Forces Network (AFN) and received a small write-up in the European Stars and Stripes on September 14, 1951.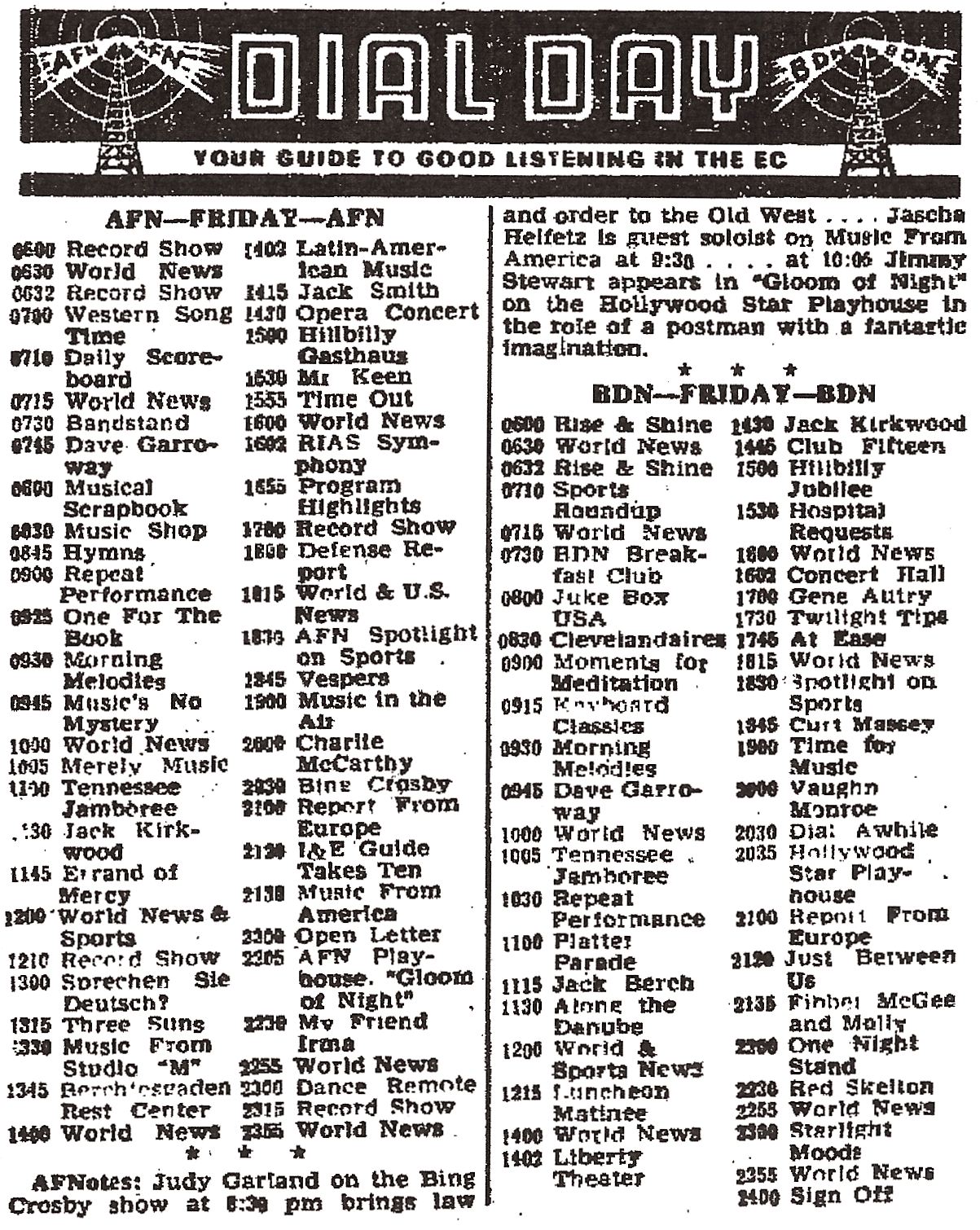 Neither the original broadcast nor the AFN rebroadcast are available. The script was produced again with Alan Young as the star and broadcast on April 27, 1952, two years after the Stewart version. By this time, the show had switched to NBC and was being sponsored by the Bakers of America.
It is logical to assume that Stewart, like Young, played the role of Ernie, a mail carrier who liked to exaggerate the stories he tells. The script also would have most likely been the same or very similar. For that reason, we're going to include the Alan Young version of the show here so that you can get a good idea of the story.
Act 1:
Act 2: