It is still amazing to us that after more than 10 years of almost constant research, new radio shows continue to turn up. Recently we came across this listing in the Quad-City Times, Davenport, IA.

It was dated February 18, 1951, so we searched other newspapers printed on that date. The Louella Parsons Show was mentioned in nearly all of them, but we only located two others which mentioned Stewart as the guest. The first is from the St. Louis Post-Dispatch, St. Louis, MO.

The other was found in The Des Moines Register, Des Moines, IA.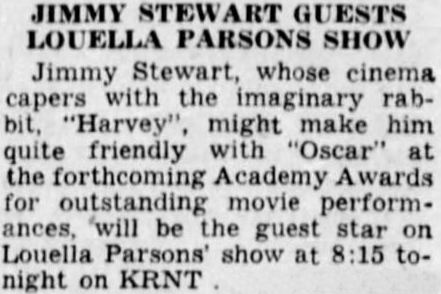 No audio has yet been found from this program.