In 2016, Vintage Music, a Spanish company, issued 100 film soundtracks on CD. One of those, The Glenn Miller Story, was the subject of an earlier blog. Soundtrack number 081 in the series is for the film Rose Marie, in which Jimmy Stewart was featured. The CD was issued in a cardboard holder, made to look like a miniature album jacket. The CD itself was made to look like a vinyl record, with both sides black in color. The "record label" was a photo of part of the sleeve.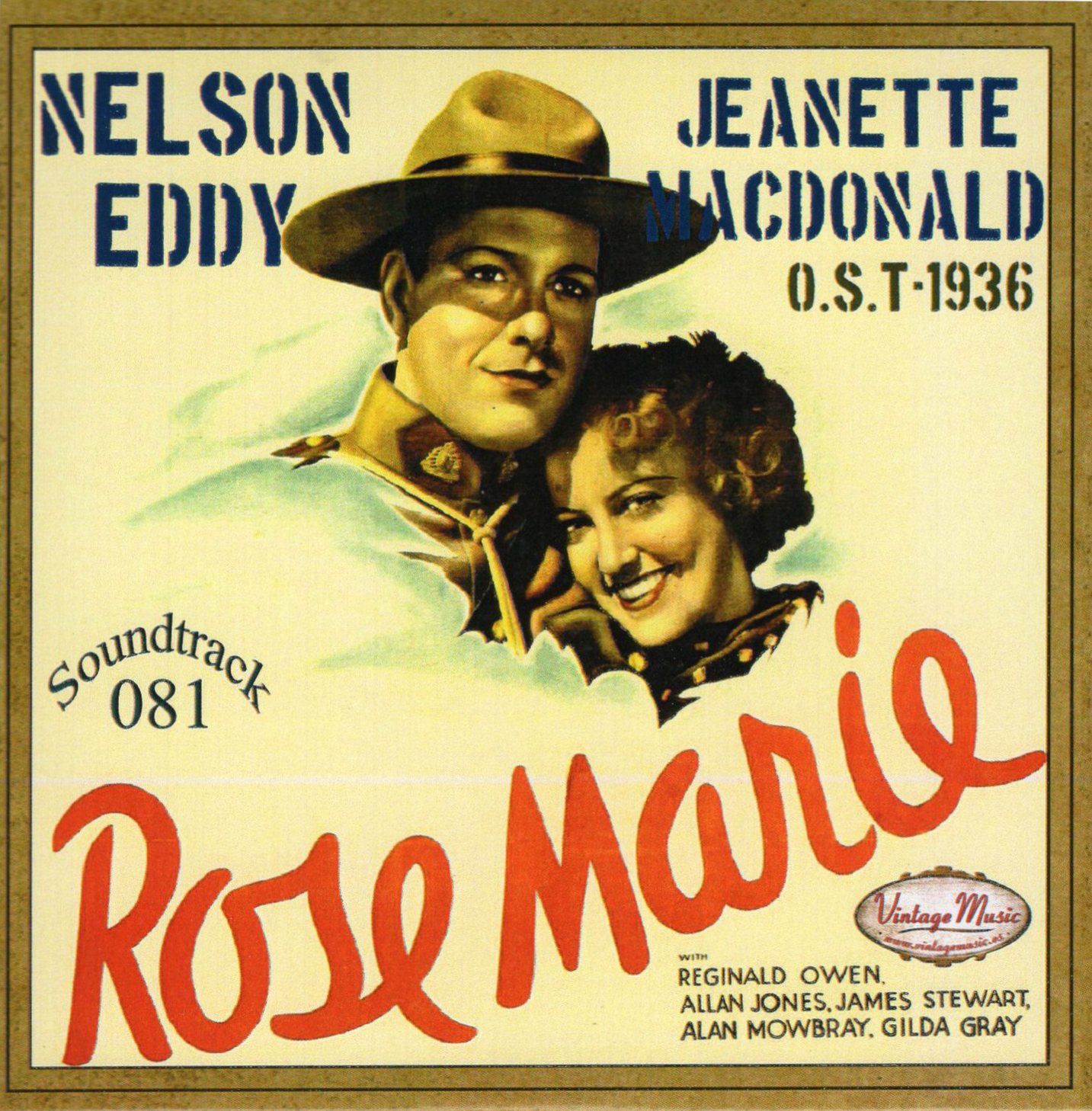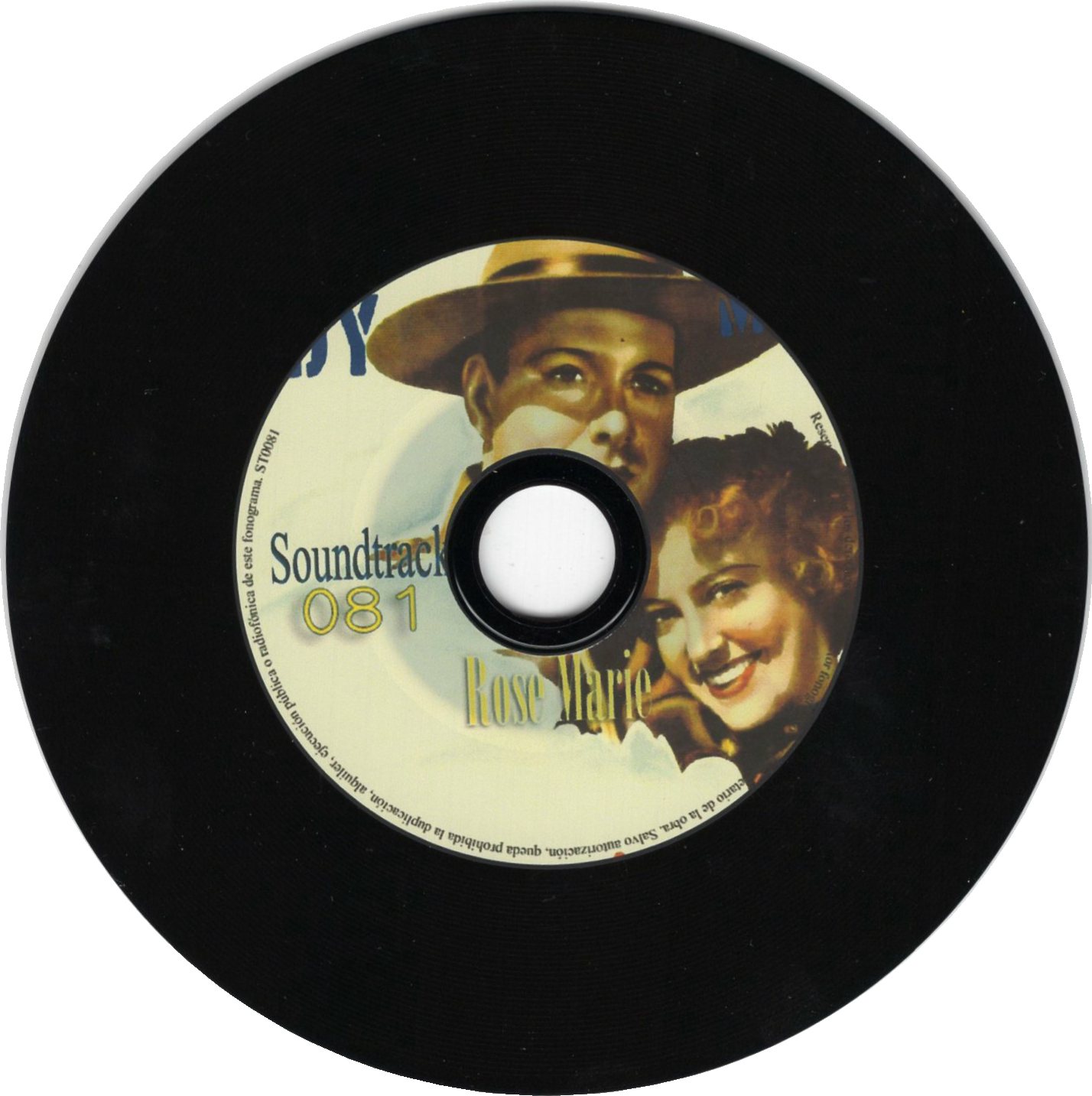 Stewart's likeness doesn't appear anywhere on the packaging, but his name is clearly evident on the jacket cover.
From the CD, here's Three Blind Mice.