Papa Razzi is actually a gentleman named Matt Farley, who claims to write as many as twenty songs a day and has distributed more than 16,000 of them digitally. These are very basic songs – just Matt's voice and some piano.
In 2014, he issued an album titled I Can't Get Over How Great These Songs Are (Motern Media) using the name Papa Razzi and the Photogs.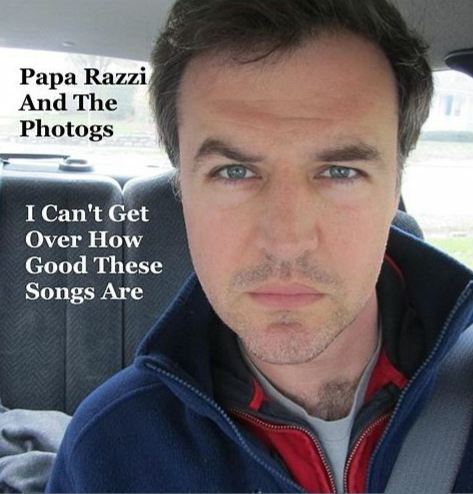 One of the tracks on the album was Jimmy Stewart All Time Famous Hollywood Guy. If you've always thought that you could write and record a song, listening to Papa Razzi should give you renewed hope.