Salute to the Reserves was broadcast over ABC on February 19, 1949, as a part of National Security Week. It seems only fitting that Stewart, a member of the Air Force Reserve, would be appearing on the program.
The show was well publicized, with the following being prime examples. The first story appeared in The Bakersfield Californian, Bakersfield, CA.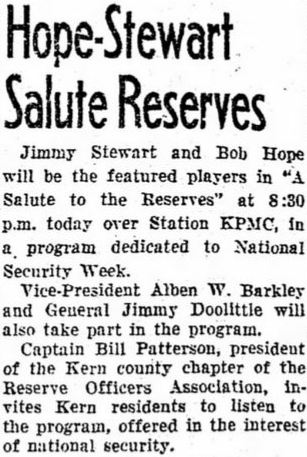 Next is a preview from The Brooklyn Daily Eagle, Brooklyn, NY.

Finally, here is a display ad taken from The Pantagraph, Bloomington, IL.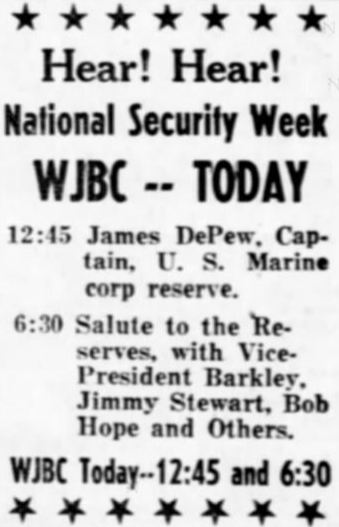 Unfortunately, this show is not available, but there is much information to be gleaned from the ads. First, those appearing on the program besides Stewart were: Bob Hope, Maureen O'Hara, Gordon MacRae, Vice President Alben W. Barkley and General Jimmy Doolittle.
A few other facts are mentioned in this article taken from the February 18, 1949, edition of The Winona Republican-Herald, Winona, MN.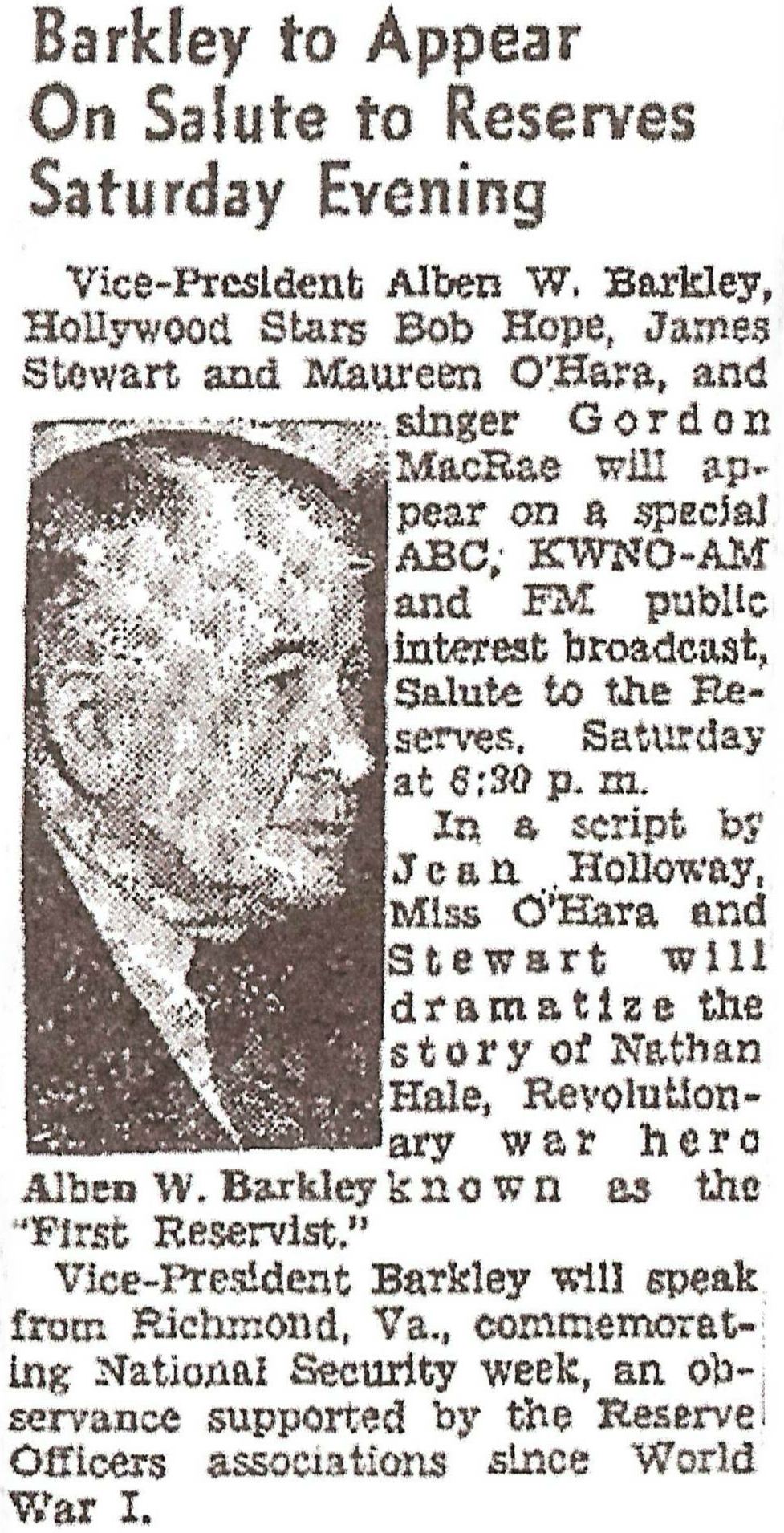 Mentioned here is that Stewart and Maureen O'Hara would appear in a skit telling the story of Revolutionary War hero, Nathan Hale, and that the skit was written by Jean Halloway.