For the second time, the first being December 29, 1947, Jimmy Stewart and Donna Reed recreated their film roles from It's a Wonderful Life on the Screen Guild Theater.
The show was highly publicized in the newspapers. Here are three listings from the day of the broadcast. The first is from the Democrat and Chronicle, Rochester, NY: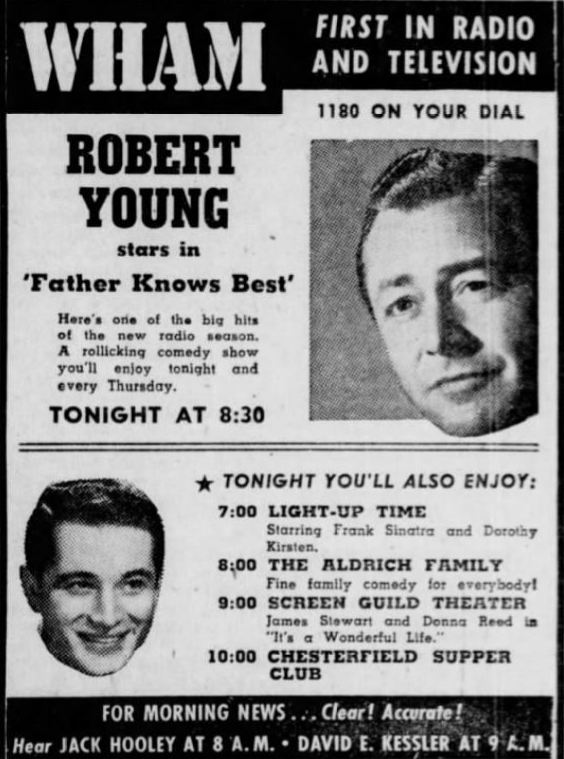 Next is part of a display which appeared in the Syracuse Herald-Journal, Syracuse, NY:

Finally, this preview appeared in the Wisconsin State Journal, Madison, WI: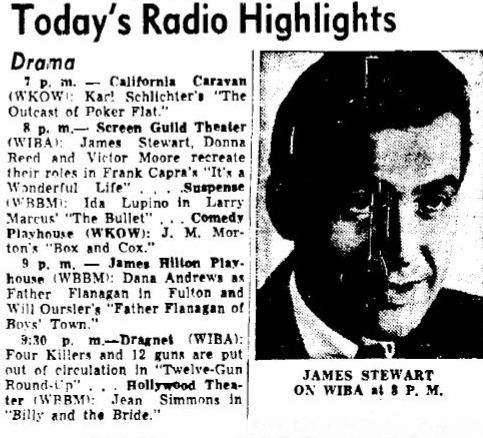 Unfortunately, this show is not available. It is possible that this is simply rebroadcasts of the original show. The three main stars were the same in both.
At about this time, Stewart's name was also among the names of many stars being used to promote the Screen Guild Players program. The ad below appeared in Variety: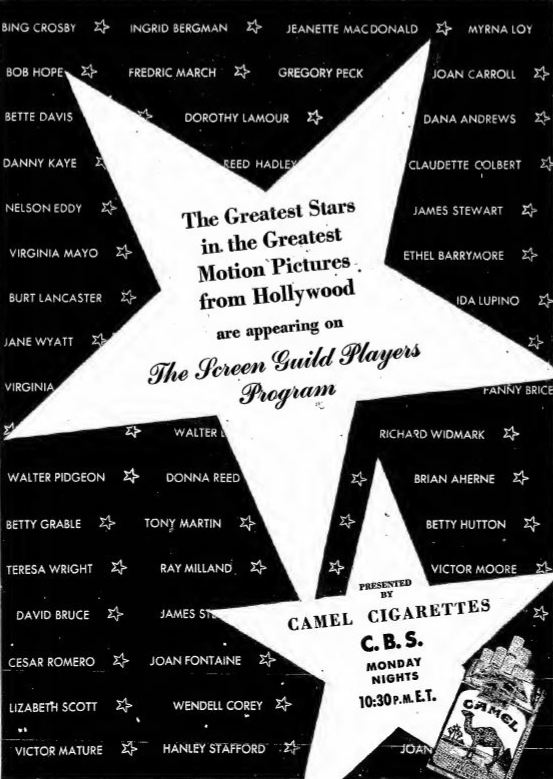 (Update January 25, 2018)
We recently found the script for the Screen Guild Theater presentation of December 22, 1949. At the end of this show announcer, Verne Smith, does a promo for the following week's program – It's a Wonderful Life, starring Jimmy Stewart. He does the promo twice. Here's a scan of that page of the script.