When we were researching the book, we came across many Stewart appearances on radio promo discs called The Big Sound. These 12-inch, 33 1/3 RPM discs were purchase by radio stations on a subscription basis. Stations received a basic library of discs and then received additional discs monthly. Many of these discs featured movie and TV stars, sports figures and music personalities saying such things as, "This is Jimmy Stewart and your dial is set for all the latest football scores, so leave it right where it is, hmm." We were able to spotlight nine such discs featuring in the book featuring Stewart.
Since publication, two more Stewart discs have been found to exist. One we have added to our collection, we continue to search out the other. The first of these is titled "Big Sound" Promos (BASIC-491).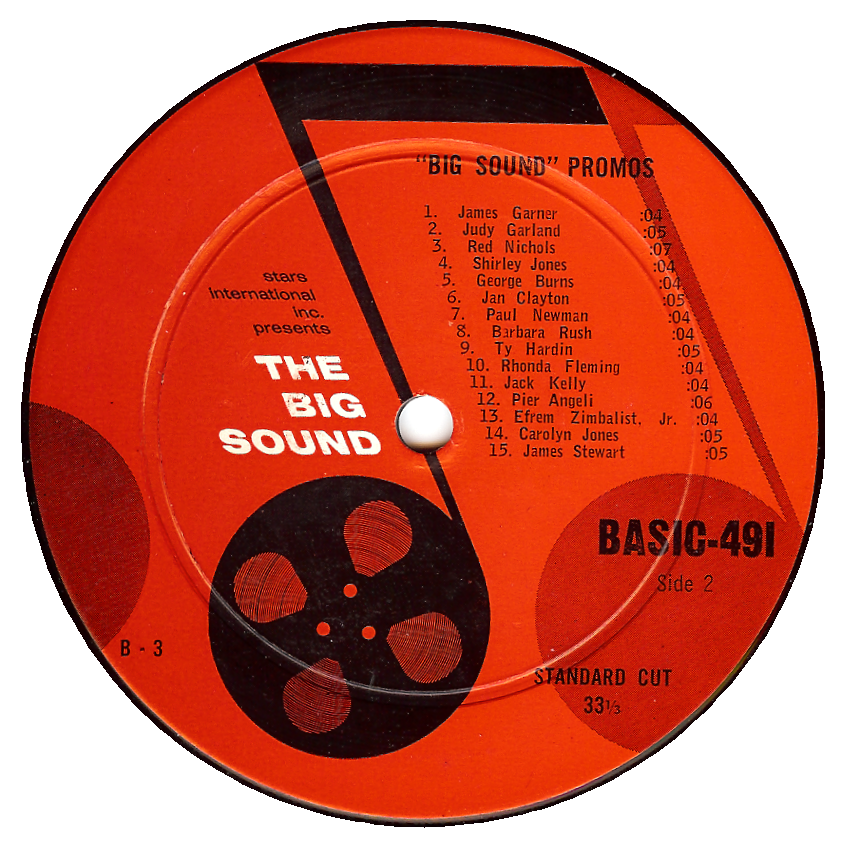 On this disc, Stewart simply says, "This is Jimmy Stewart speaking from the station with the big sound in radio."
The celebrities on side one of the disc are all from the music world and include: Dodie Stevens, Vic Damone, The Clark Sisters, Duane Eddy, Jane Morgan, Andy Williams, Frank Sinatra, The Platters, Ray Anthony, Frankie Laine, June Christy, Johnny Cash, Guy Mitchell, Sam Cooke and Jesse Belvin.
Our research has also turned up the following label scan: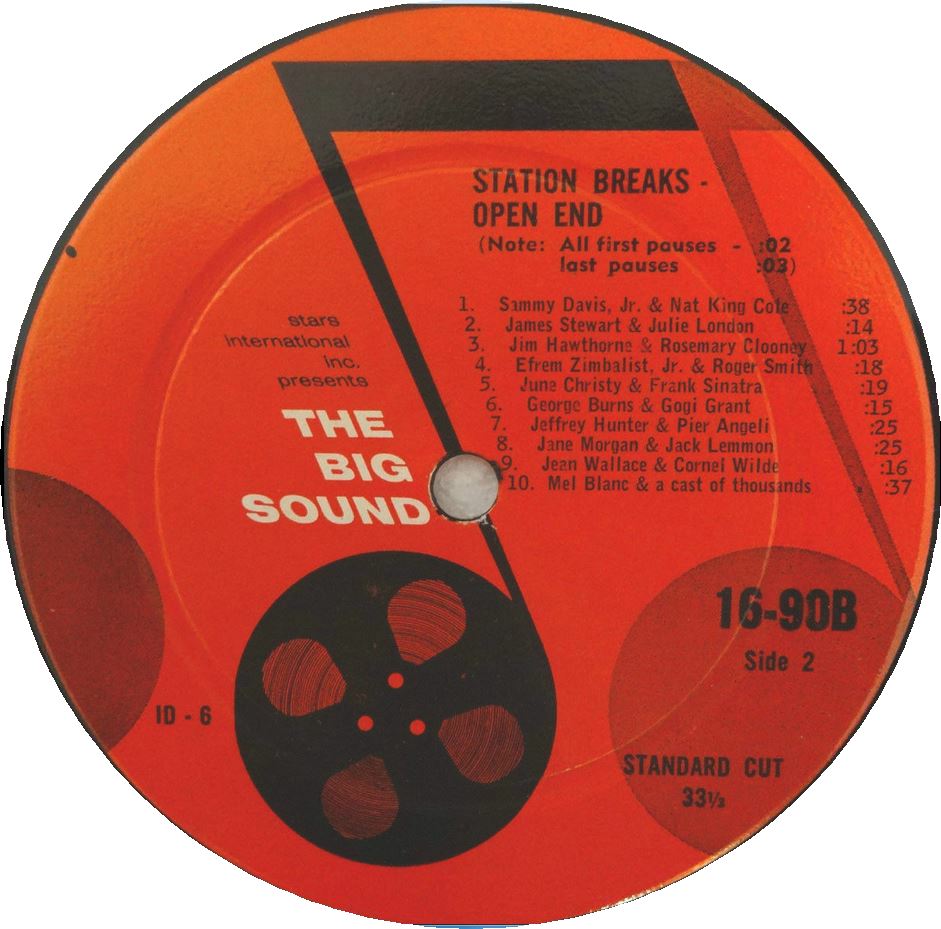 As you can see, Stewart and Julie London are teamed for this promo. Unfortunately, we have as yet been unable to locate a copy of this disc, so we can't include any audio. Some of the stars appearing on the other side of the disc include: Tennessee Ernie Ford, Jim Backus, Anthony Quinn, Debbie Reynolds, Judy Garland, Andy Griffith, Jane Russell, Guy Mitchell, Rhonda Fleming, Jeff Chandler, Ann B. Davis, Jack Webb, Tex Ritter, Ray Noble and Bob Hope.
If you have a copy of this record, we'd love to get an .mp3 of the Stewart track from you.