John Wayne, the star of The Shootist, specifically asked that Jimmy Stewart, Lauren Bacall, Richard Boone and John Carradine be included in the cast. Stewart and Wayne had last worked together in The Man Who Shot Liberty Valance. As an inside joke, when Wayne's The Shootist character, J.B. Brooks, arrives at the office of Dr. E.W. Hosteller's (played by Stewart) office, Hosteller mentions that it has been 15 years since they last saw each other. This was exactly the amount of time that had past between the two films.
When The Shootist was released in the U.S. in August of 1976, a special disc of radio spots was also issued. The 7-inch, small hole, 33 1/3 RPM disc (Paramount Pictures WLC 2594 LPM) featured six spots.  The one-sided record had the label on the blank side and the spots on the other.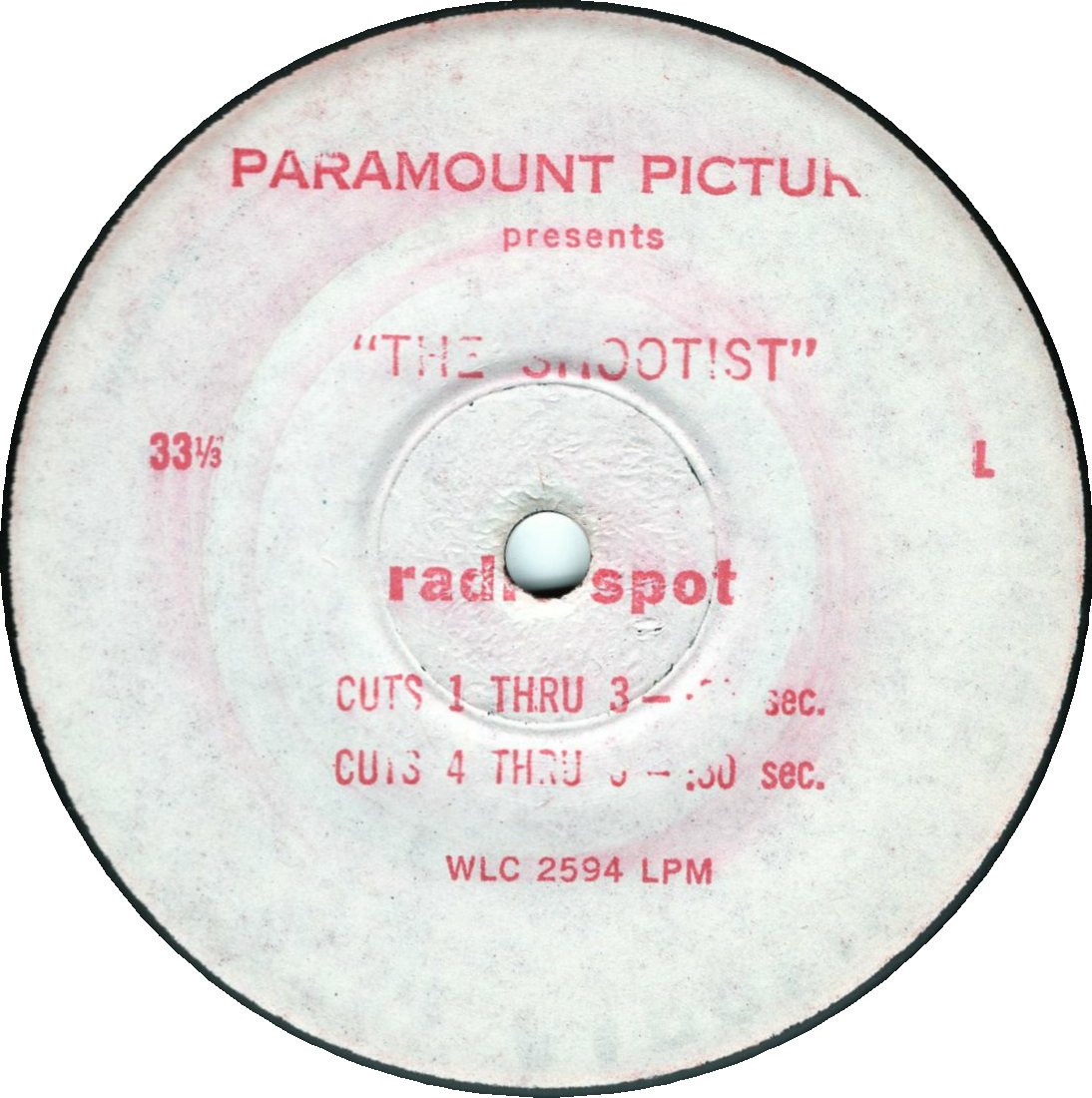 The first three spots are approximately 60-seconds in length. All features some material spoken by John Wayne. Stewart's voice is not heard, but his name is mentioned in the second and third spots.
The final three spots are approximately 30-seconds long and do not feature Wayne's voice. Stewart's name is mentioned on the second spot.