The Spirit of St. Louis, starring Jimmy Stewart, was released to theaters in late May of 1957. At about that same time, Warner Brothers issued a 12-inch, single-sided disc featuring two radio spots for the film (Audio-Video Recording Co. AV 1888).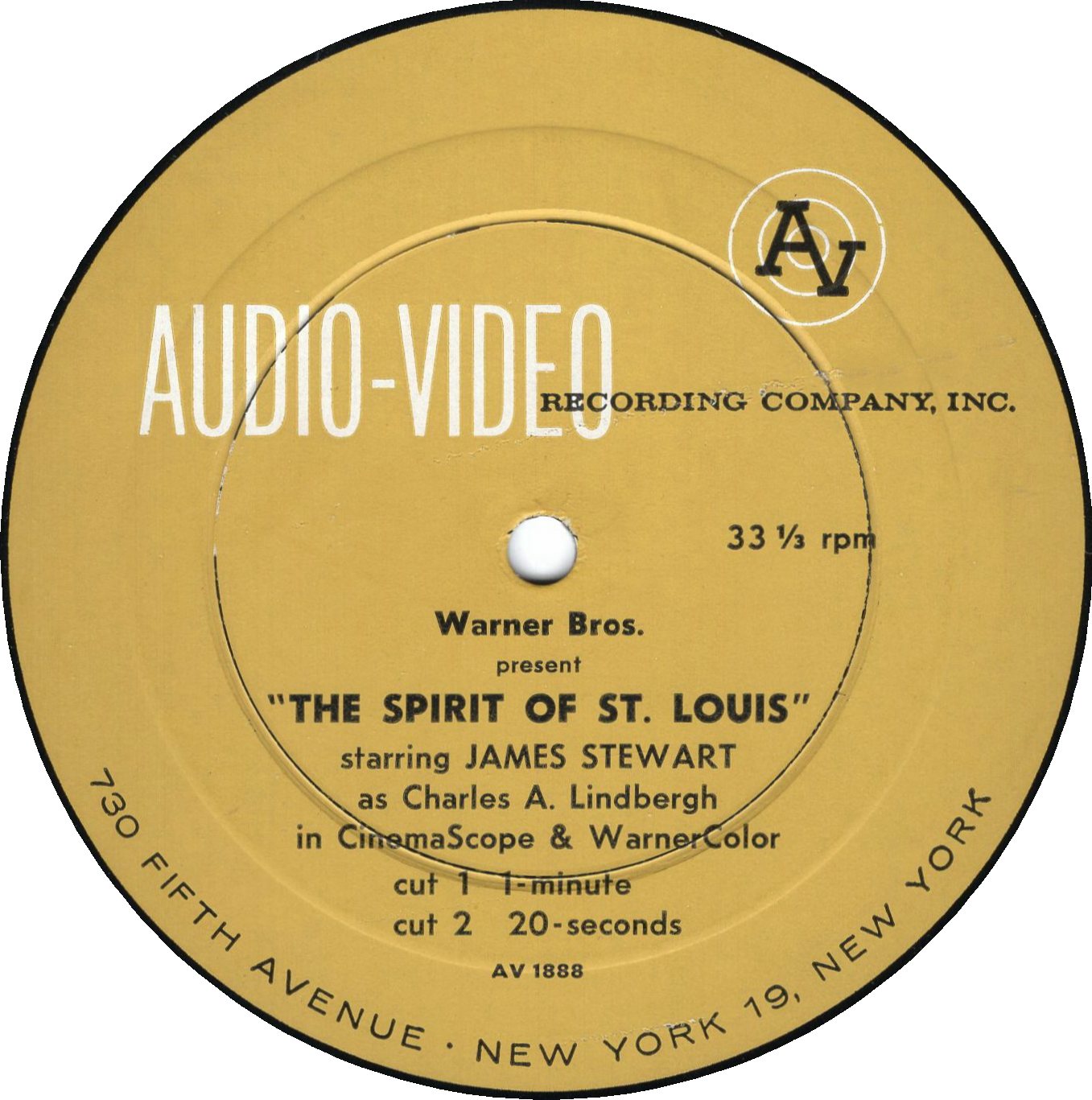 Neither spot featured Stewart's voice. First, listen to the 1-minute spot:
And now, the 20-second spot:
Accompanying the record were four pages of information and "tags" for the local announcer to add at the end of the spots.
We're going to include those pages here also. With a little ingenuity, you should be able to make your own radio spots and play them for your friends before you watch the film the next time.