The following story appeared in the November 26, 1947, edition of Variety: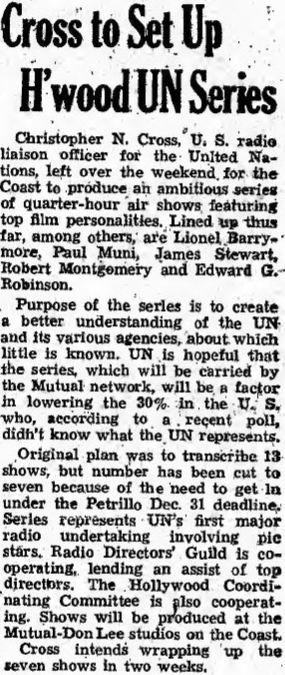 According to the article, a series of seven 15-minute radio shows about the United Nations and its agencies were to be recorded at the Mutual-Don Lee Studios in Los Angeles, between this date and December 31st. The programs were then to be broadcast over the Mutual Network.
Each show was to feature a motion picture actor and five had already been lined up – Jimmy Stewart, Lionel Barrymore, Paul Muni, Robert Montgomery and Edward G. Robinson.
To date, we have not been able to confirm that these programs were actually recorded and/or broadcast. The search continues.